It's never too early to start planning Holiday 2023 gift ideas. Early planning is key to getting the perfect presents on your gift list. Stylelujo.com will help you spark some inspiration as you plan for the best season of joy. From stocking stuffers to secret Santa, Hanukkah gifts and Kwanzaa gifts and more… our team has you covered.
In the coming weeks, the stylelujo.com team will be reviewing well-defined categories from apparel and home to games and activities – and so much more! Our aim is to help you get the right gifts that will make the recipient experience that felling of awe and wonder when they see what's under the tree and beneath the wrapping paper.
Attending a party and need a present for the host? Home gifts, or a gift basket never fails to bring the smiles and gratitude. We're always introducing much needed gifts filled with treats in to our repertoire of advice and suggestions.
Beauty gifts and self-care are the way to go. We're dropping the latest & greatest new generation of scents, palettes & skin care every season, so it's worth it to keep an eye out for every new launch. You see, skincare is one of the combines the desire for relaxation and self-care in a caring way. If we have learned anything in the last few decades of evolution, we have learned that self-care is a huge benefactor for our health and well-being.
Most people today have just dipped their toes in the water when it comes gifting themselves self-care and core values of wellness.
In the coming year, wellness products will be front of thought for most consumers as people shift inwards by prioritising their personal growth, health and their career but also their communities.
There is a precious light that is hidden in the small things and illuminates our days. To celebrate the beauty of the little big things, the stylelujo.com team curated a selection of skincare products in which leisure spirit is paired with stylistic sophistication and natural elegance. Each item embodies the idea of polite and charismatic style, which people are longing for this holiday season.
Borghese:
WHAT SETS IT APART: Meet Borghese's star skin energizer! Part of the ENERGIA Vitamin-Powered Collection, this efficacious, fast-absorbing oil with Granactive Retinoid (known as the 'next generation' retinol) helps improve skin texture and address multiple signs of premature aging. Price: $81 USD
Amazon Link:https://www.amazon.com/Borghese-ENERGIA-Retinol-Renewal-Night/dp/B087BS2G9G
Gorgeous, youthful-looking skin is always in style and this next-generation retinoid offers a less irritating solution that improves skin's firmness and elasticity, while also helping to promote improved suppleness, texture, and overall clarity year-round, making it the perfect beauty essential for Fall.
leland francis: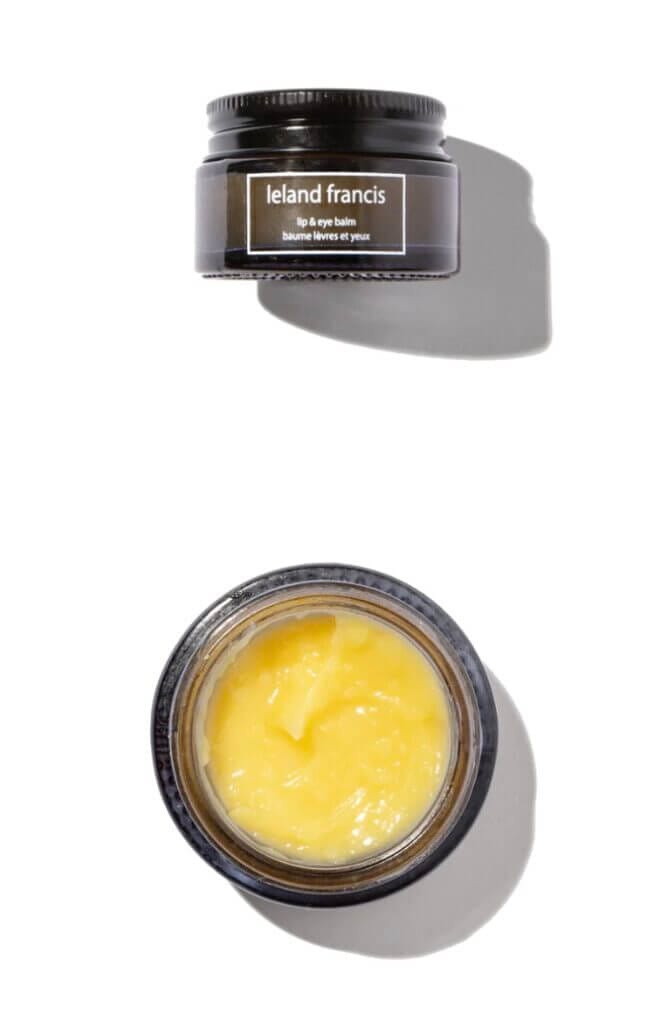 Lip & Eye Balm ($42)– 70 oz. ℮ (20g)
WHAT SETS IT APART: An ultra-luxe blend of Shea and Avocado butters, flower waxes and infused with nourishing oils to soothe, smooth and hydrate dry lips and provide moisture to the eye area. Its luxurious texture gives hydration and a subtle glow.
Use this multi-purpose balm to highlight your cheekbones, brow bones or add a light sheen to your eyelids or as an added layer of hydration for elbows or cuticles and comfort for wind chapped skin.
ACTIVE INGREDIENTS: Tamanu Oil, Shea Butter, Avocado Butter, Coconut Oil, Sunflower Seed Wax, Vitamin E, Tamanu Oil, Evening Primrose, Buriti Fruit Oil.
BENEFITS: Avocado and Shea Butters combine with flower waxes to enrich the protective lipid barrier. Rosehip, Tamanu, and Vitamin A work to boost collagen and reduce fine lines and wrinkles while Vitamin E provides antioxidant protection against pollution and free-radical damage.*
USAGE: Lips: Smooth onto your lips. Apply it generously after exposure to the elements. Eyes: Warm a small amount between ring fingers and gently pat into the delicate skin around the eyes.
ARAMORE:
ARAMORENAD+ Cell Restoration Cream – PM50ML / 1.7OZ Refillable Airless Glass Pump Price: $175
Retailer: ARAMORESKINCARE.com
WHAT SETS IT APART: ARAMORESKINCARE.com A nutrient-dense nightly moisturizer formulated to restore epidermal integrity while rejuvenating and revitalizing the skin for healthy-looking, youthful radiance. Ingredient Highlights: NAD+ Complex – Delivers critical skin nutrients needed for cellular energy and a healthy and youthful look Amino Acids – Rich compounds that deeply hydrate skin to rebalance pH levels and counteract the visual effects of collagen loss for firmer-looking skinMelatonin – Naturally occurring antioxidant known to reduce the appearance of crow's feet and marionette lines, improve skin tone, and reduce skin dryness
Ogee:
Ultimate Renewal Collection – The ultimate curation of radiance-enhancing essentials to restore luminosity for an age-defying glow. Includes: Botanical Brilliance Exfoliating Cleanser, Hyaluronic Acid HA 1.5% Elixir, Jojoba Glow Face Oil, Indigo Dream Renewal Cream and Brightening Botanical Eye Balm.
Pricing: $405 ($478 value)
Availability: Ogee.com
ARAMORE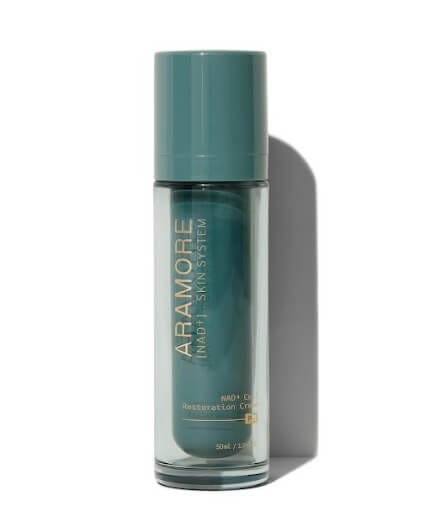 ARAMORE Retinol Peptide Booster – PM 30ML / 1 OZ – Airless Glass Pump
Price: $185
Retailer: ARAMORESKINCARE.com
WHAT SETS IT APART: A supercharged nightly peeling serum formulated to support the skin's natural renewal process.
Ingredient Highlights:
Retinol – A highly concentrated Vitamin A in a unique and patented Carrier System, especially designed to deliver a controlled release that offers a much higher bioavailability. Proven effective to reduce visible signs of aging including the look of fine lines, wrinkles, and discoloration
Apigenin – Potent plant-based antioxidant that works synergistically to rescue the appearance of skin with UV damage and oxidative stress
Peptide Complex – A proprietary mix of amino acids to counteract the visual effects of collagen loss for a rejuvenated look and feel.
USTAWI: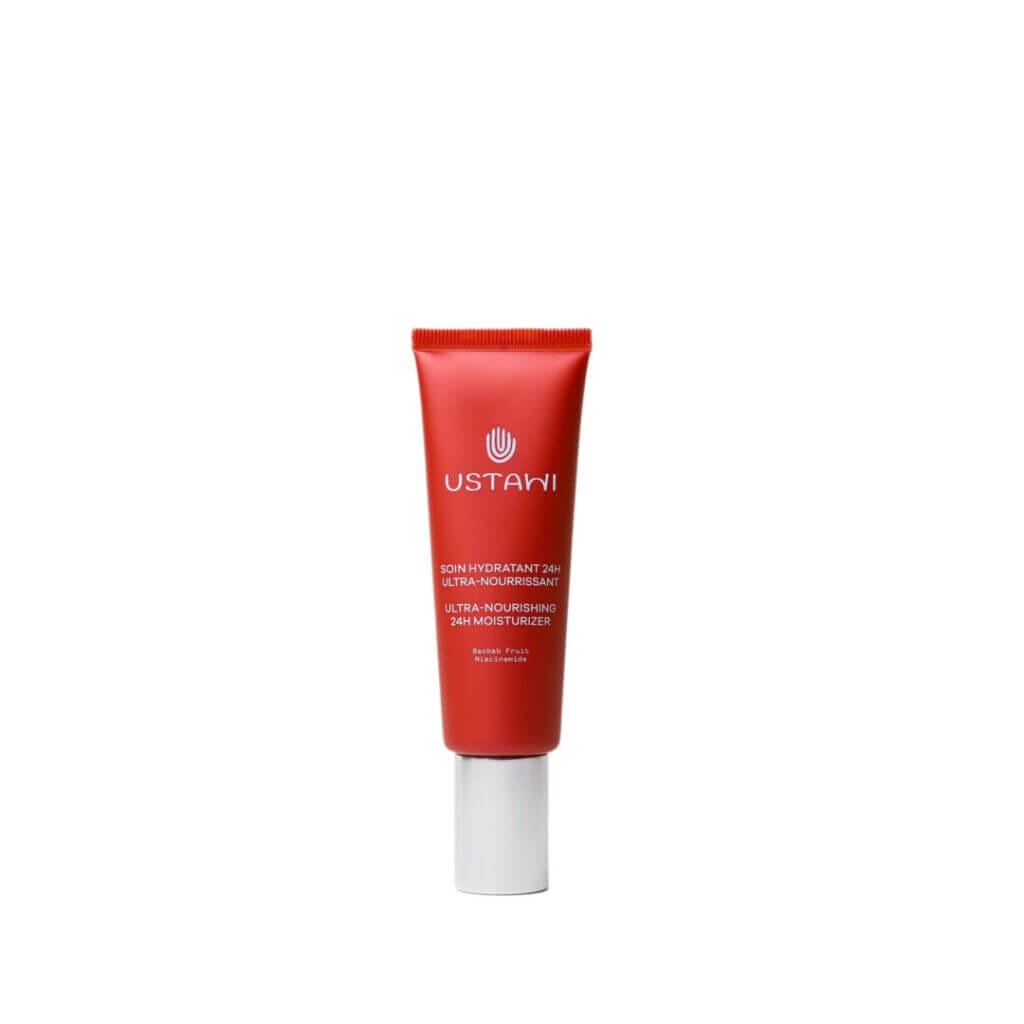 WHAT SETS IT APART: The Ultra-Nourishing 24h Moisturizer's special texture automatically adapts to skin type and climate, draping the skin in a light film that protects it from external aggressors, soothing skin in all seasons and in extreme environmental conditions.
Eminence Organic Skin Care:
 It's essential to continue shielding yourself from the UV rays you've been skirting this summer with a sunscreen for fall. The myriad of effects from sun exposure are cumulative, and it's imperative to wear sunscreen all year long to deal with seasonal changes. Made with a blend of Zinc Oxide, Niacinamide, and Bakuchiol (a retinol alternative) this SPF works to smooths skin's texture to minimize the visible signs of aging, supports the skin barrier, soothes dry skin, and protects from UVA and UVB rays.
ALLIES OF SKIN:
35% VITAMIN C+ PERFECTING SERUM- $148.00– This award-winning serum is supercharged with a powerhouse of 25% Ethylated L-Ascorbic Acid, 10% Tetrahexyldecyl Ascorbate, Superoxide Dismutase, and Glutathione delivered at peak potency to brighten the appearance of skin, firm, and provide antioxidant protection for all skin types. 7 out of 10 women witness younger-looking skin in Just 14 days.
Found on https://us.allies.shop/, Dermstore and JCPenney
WHAT SETS IT APART: Most Vitamin C serums today contain 15%-30% Vitamin C and are formulated with water. Our 35% Vitamin C+ Perfecting Serum is the world's first and only waterless formula with a 35% concentration. Comprised of 25% Ethylated L-Ascorbic Acid + 10% Tetrahexyldecyl Ascorbate, this potent serum is supercharged with a next-generation antioxidant complex of Superoxide Dismutase + Glutathione, ensuring and strengthening the potency of the Vitamin C while providing additional benefits to the skin. Its waterless base ensures that this formula stays clear and potent.
SKIN DESIGN LONDON:
THE C-GLOW PEEL- $251.00– A targeted peel containing professional-strength actives to tackle discolouration. A stable form of vitamin C combined with Radianskin™ to fade existing dark spots and prevent new pigmentation from developing.
Found on https://skindesignlondon.com/, Bergdorf Goodman, Saks Fifth Avenue, Net-a-Porter and Moda Operandi
WHAT SETS IT APART: The C Glow Peel is a pigmentation product designed to treat without the down time of typical harsh actives and treatments like hydroquinone, lasers, Fractional laser. The actives include Radianskin TM – Inhibits melanin production, Mandelic Acid – Brightens skin, fades unwanted sun spots, banishes acne scars and minimizes age spots, Niacinamide – Visibly minimizes enlarged pores, improves uneven skin tone and strengthens the skin surface and Ferulic Acid, Ascorbic Acid, Phloretin – Brightens dark spots and improves overall skin dullness.
JAN MARINI:
C-ESTA FACE SERUM- $125.00– A powerful antioxidant cocktail, featuring a lipid soluble Vitamin C and DMAE and HA, shown to reduce the appearance of fine lines and wrinkles and uneven skin texture. Jan Marini C-ESTA Serum is great for all skin types.
Found on https://www.janmarini.com/ and Dermstore
WHAT SETS IT APART: The Jan Marini C-ESTA Face Serum is a powerful antioxidant cocktail, featuring a lipid-soluble form of Vitamin C, DMAE, and hyaluronic acid to help reduce the appearance of fine lines and wrinkles and uneven skin texture while simultaneously protecting the skin from free radicals caused by UV exposure and environmental stressors. In a split-face Vitamin C study study published in the Journal of Drugs in Dermatology comparing C-ESTA to a leading vitamin C, C-ESTA Face Serum was shown to reduce the appearance of fine lines and wrinkles while providing superior benefits to the leading traditional Vitamin C. C-ESTA Face Serum was also significantly preferred by study subjects over the leading traditional vitamin C. C-ESTA's lipid soluble form of vitamin C enables this potent antioxidant to substantially assist the skin without the need for harsh acidity levels required by traditional forms of Vitamin C – meaning superior benefit with less irritation. DMAE enhances Vitamin C's benefits by helping to further reduce the appearance of fine lines and wrinkles giving facial contours a tighter, firmer, more "lifted" look. C-ESTA Face Serum is the preferred Vitamin C and antioxidant solution for younger, healthier looking skin. This Jan Marini Vitamin C serum is great for all skin types.
Eminence Organic Skin Care: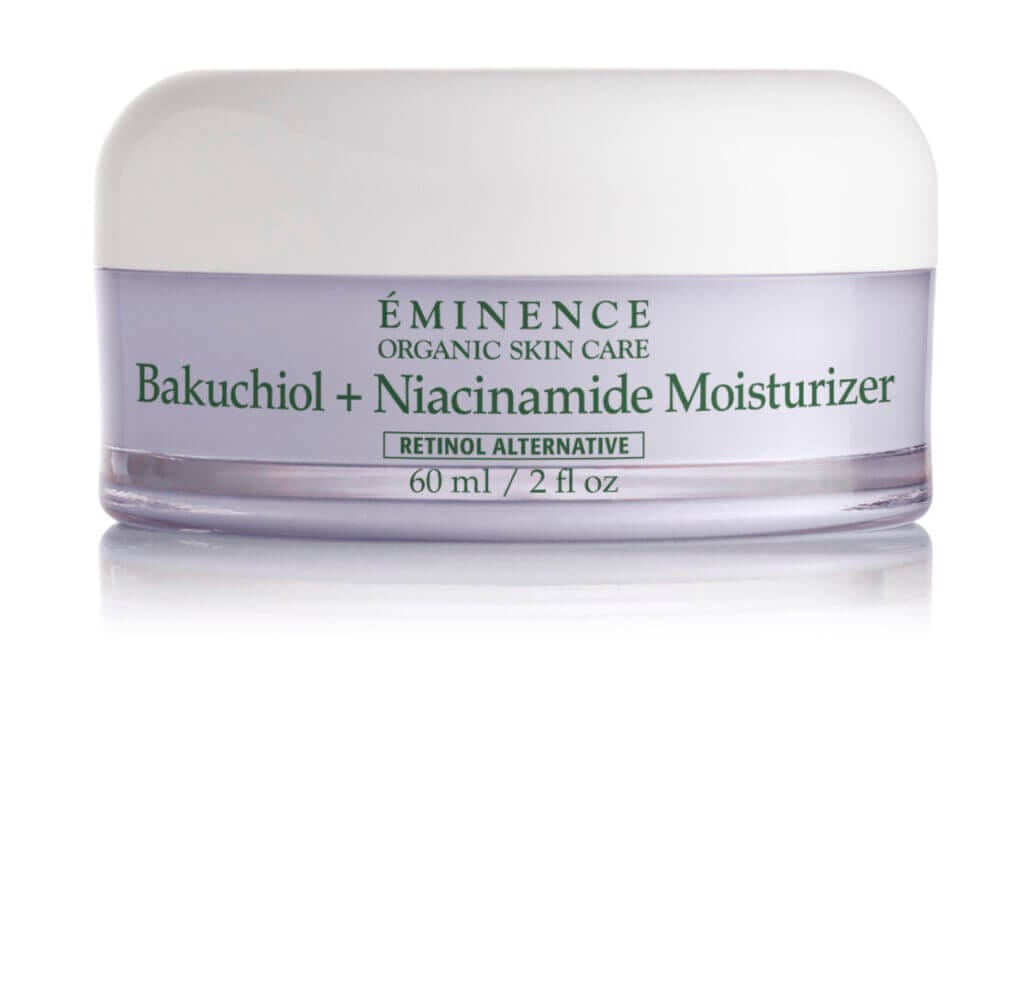 Bakuchiol + Niacinamide Moisturizer
Fall is the perfect time of year to introduce slightly heavier face moisturizers into your routine. To target and correct dryness and pigment changes , Eminence Organics new formula combines hydrating ingredients like Niacinamide, Bakuchiol and Vitamin B5 that lock in moisture and protect the skin barrier. As temps continue to drop, the air not only gets colder but drier, making it important to protect the outer layer of the skin and hydrate to avoid cracking, flaking and discolored skin.
Eufora International:
 This weightless, luxurious, in-shower treatment instantly treats, repairs, and strengthens damaged bonds in the hair caused by chemical services, excessive heat styling, and UV rays. The perfect post-summer hair care solution, it also features a rich blend of proteins that quickly penetrates into each hair strand to restore, replace, and revive broken and weakened bonds. From the first application, this Triple Bond Repair treatment significantly improves the overall health of your hair.