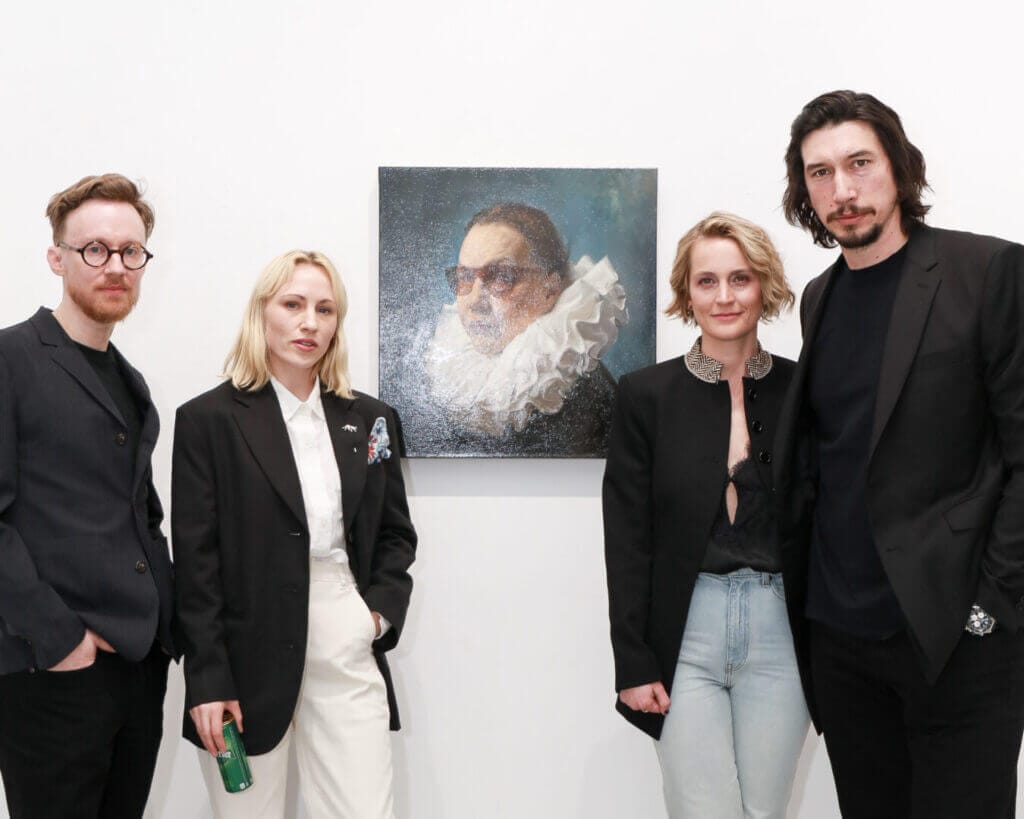 Ride the Tiger: The new rising star of figurative art:
Figurative art includes a range of subjects from landscapes to portraits and even still life objects. And, it also extends its reach to include sculpture by depicting the representation of recognizable objects such as the human form as far back as Greek and Roman times.
I am quite often intrigued by how a good figurative painting will transport the viewer to another place and time. For me, that is the true essence of a figurative artist.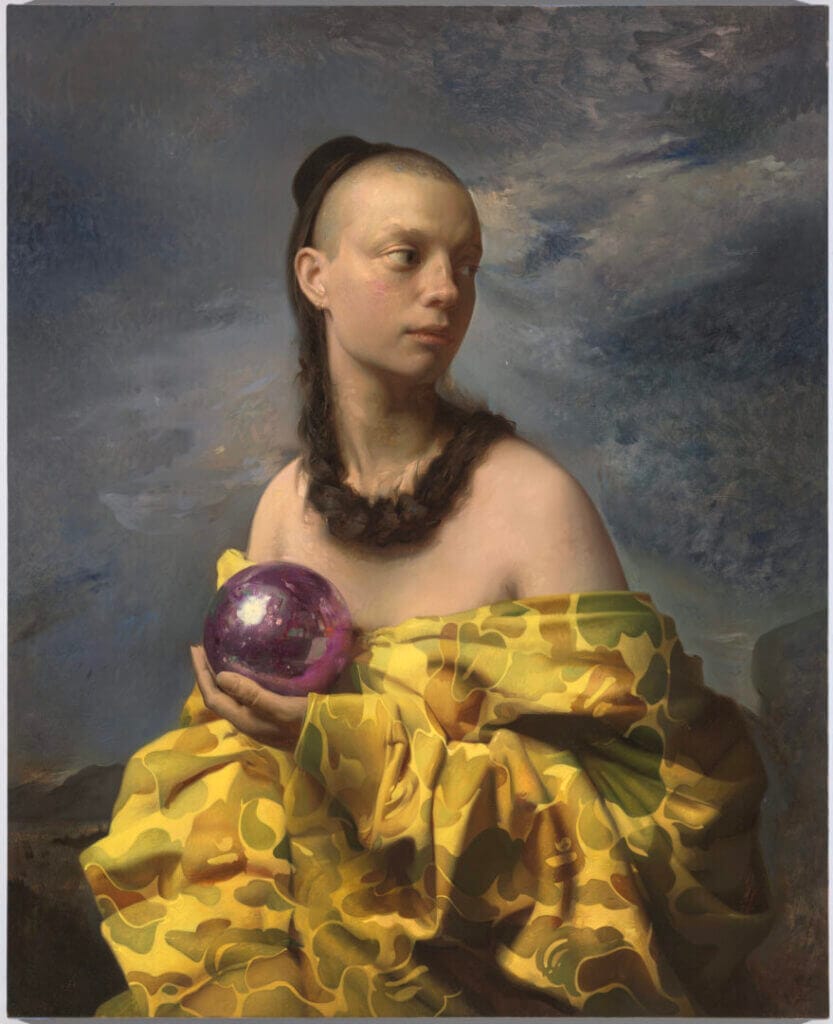 At present, there has been a revival of engagement with figurative art in Europe and America not seen this the 1960s. Truly, I believe figurative art can be where the subject matter is recognizable from the real world but is painted with great exaggeration many times by the implementation of color or distractions while maintaining the likeness of shapes, objects, or even places.
Nevertheless, it is important to remember that figurative artwork directly focuses on depicting the human or animal figure as the primary subject matter. More to the point, figurative art extends from true-to-life depictions of human forms to less realistic depictions that define a recognizable form, hence the term "figuration".
but with the precise intention of observing the latest trends in figurative painting; the rare exceptions of abstract painting are useful for understanding the underlying dynamics and underground tensions. From contemporary, a little older movement, to the top echelon of emerging artists, the new establishment.
While figuration in painting is nothing new (the first instances appeared tens of thousands of years ago on cave walls), the way artists use it is constantly evolving. And at the moment, it's definitely in the air. Rounding up New York gallery shows by a group of living painters who prefer representation to abstraction, we take you around town—from midtown and Chelsea to the Flower District and the Lower East Side—to catch six of the best practitioners of figurative painting working today.
Recently, I was invited to the Caelum Gallery in NYC to review the figurative paintings and striking portraits of American artists Will St. John and his wife Colleen Barry. The private preview titled "Ride The Tiger" was hosted by Hollywood actor Adam Driver and his wife Joanne Tucker.
In a joint exhibition, the gallery opening was filled with optimism and a strong feeling of celebration. Indeed the Chelsea Gallery had a lot to celebrate, as guests enjoyed viewing figurative art in a whole new way– while drinking the ever-flowing VI AQUAVIT. Overall, the evening was smashing.
Although I was impressed with both artists' works, I decided to single out artist Will St. John for this Style Lujo feature. Back in n 2012, St John accepted a fellowship and residency at the American Academy in Rome. Years later, upon his return to the USA, he sought to lead a revolt against American figurative painting. And the Ride the Tiger gallery expression succeeded in depicting the evidence of modern-day illusion.
"Art has become overburdened by the impulse to rationalize, theorize, and explicate," says St. John. "Painting is primarily experienced through the senses and not the intellect. With our work, we are placing sensuality as a value, if not above, then at least equal to intellectualism."
Politically, philosophically, ideologically, and conceptually relevant again is the presence of the real world Ride the Tiger, like the actor Hari Nef (a touch of Courbet's Beautiful Irish Woman, Sargent's Madame X, and Botticelli's Venus) and the gallerist and musician, Ruby Zarsky (flourishes of Rembrandt, da Vinci, and Renoir for the texture of both light and lightness), and actress Patricia Black, all of whom are transgender and graciously agreed to pose for St. John.
Painting portraits of recognizable living subjects, especially those who are often relentlessly advocating for those who might share their experience, is to invite compounded contemporary conversations about representation space, marginalization, and the connection to intersectional identity. For St. John, something powerful and elusive, natural and exotic and ineffable and true are the contemporary indicators for the modern world.
"Ride the Tiger is less about a coherent conceptual model for the painting," he says, "and more about an attitude, a flamboyant approach to art and life."
St. John's playful portraits refreshingly evoke a reaction by transporting the viewer to a place of new thought. It is this place that curates individual thought and brings forth the raconteur in all of us.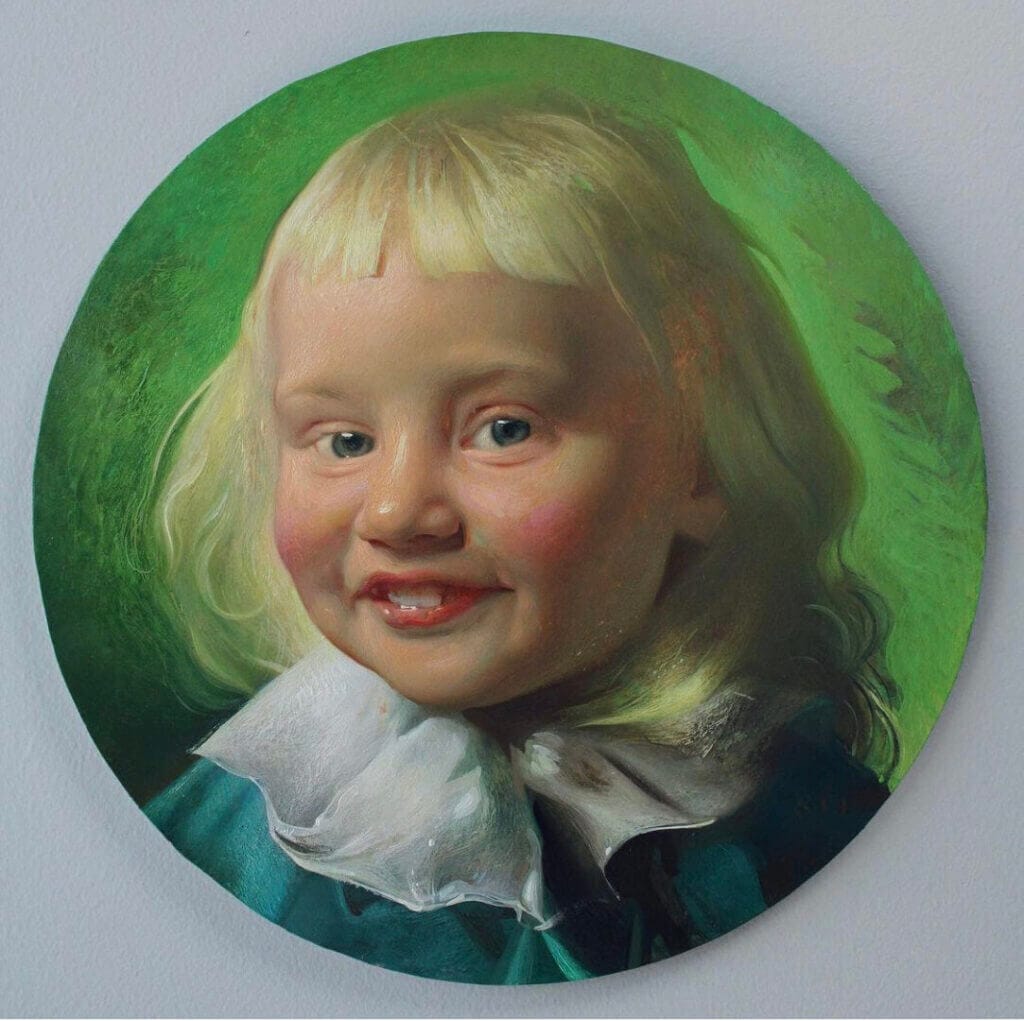 "A lot of what is happening today in the commercial art world looks exactly like what was happening in the Salon in the 19th century," says St. John. "There are unintended consequences of closed systems. We see ourselves as artists who would be more comfortable in the Salon des Refusés (Exhibition of the Rejects), despite our painting using these so-called classic materials and techniques and featuring subjects that are actively maneuvering in these same elite social spheres."
Agata Drogowska recently had the privilege to speak with revolutionary figurative painting artist Will St. John about how living in Rome helped develop a new approach to his artistic style, his fondness for the Dutch Masters, and his great aspirations ahead!
Agata Drogowska: In your words, please explain why you believe that your residency experience at the American Academy in Rome changed your painting style?
Will St. John: Our time at the American Academy was one of deep immersion. We would walk for hours, sometimes across the whole city to get to a museum or a gallery. Then we would walk all the way back. The American Academy is situated on top of a steep hill overlooking the city. We walked up and down that hill so many times that we would have to rest inside for a day or two just to recover from all the walking. The Romans all thought we were German because Colleen is blonde and we were walking so much. Being in Rome enlarges one's artistic vision, but it can also be quite daunting.
Agata Drogowska: Did you find the artistic approach to differ from that of the USA?
Will St. John: Yes, there is a different approach to life in Rome, it fits a certain aesthetic. But New York also has its own street style, it's more about hustling and less about lounging. I like that.
Agata Drogowska: At the Caelum Gallery exhibition, you presented a series of portraits. It's clear to me that you have been inspired by the European painting style.- Which artists and paintings do you admire the most?
Will St. John: I really like the Dutch Masters: Rembrandt and Vermeer; but I also admire modern painters like Neo Rauch and Salmaan Toor.
Agata Drogowska: While doing research for this interview, I noticed that you teach painting. Talk to our viewers here about how you teach painting to students online?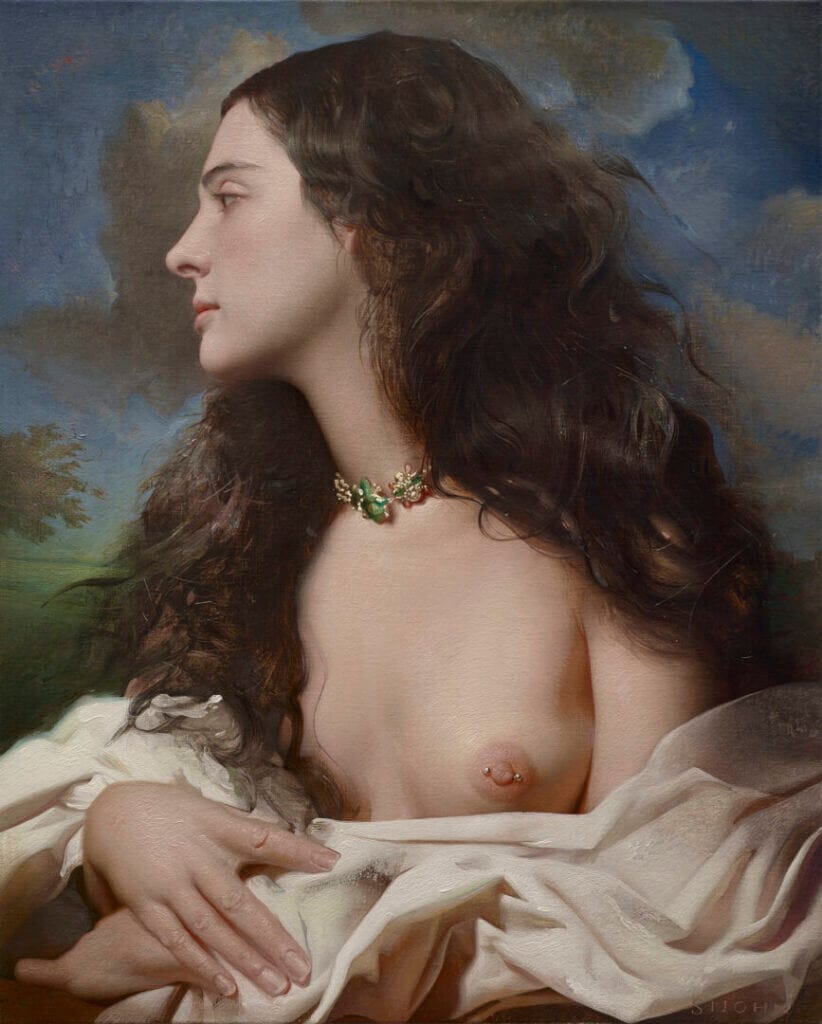 Will St. John: I used to teach in person but since the pandemic I've moved the little teaching I do online. That way I can teach people around the world which is interesting. But I've noticed recently that I'm starting to forget how I learned to paint, it's been so long. So I don't know how much more teaching I'll be doing in the future.
Agata Drogowska: Adam Driver and Joanne Trucker hosted your exhibition. It's quite unusual for a Hollywood star to host an art exhibition. Talk to us about how this relationship developed?
Will St. John: Adam and Joanne have been friends of ours for a while. We used to go see their plays when they were students at Juilliard. They came to our wedding. I think they have a real appreciation for the craft of painting and the many years of study that it takes to get good at something very difficult.