Anyone who thinks men's grooming is a bunch of rubbish hasn't seen what's in store for 2022. For the last 2 months, my team and I have reviewed an abundant number (I'd estimate a few hundred) of grooming offerings. It's a cruel fact that it takes some time to review grooming products to give them time to prove their value. Our results are listed below in alphabetical order for easy viewing.
Make no bones about it, the male grooming industry is booming. With an estimated worldwide market value of over 53 billion, which is expected to grow by another 10 percent in the next five years, grooming and skincare products are bigger than ever before. Now, think of StyleLujo.com as your resident skincare expert. More to the point, we would like to present to you what modified gadgets and treatments you should be investing in to keep your skin and hair, and beard looking at their very best to give you that jolt of self-confidence and have you looking sharp from day into evening.
However, I was not too surprised to learn that about half of this spending is on shaving products and devices, hair care, and styling gels. But interestingly enough, the rest of the revenue streams are mainly skincare, body care, skincare devices and, in even, do I dare mention it; make-up. However, the makeup that I am referring to is used to cover up imperfections, tone as well as blemishes,
Today, one can't help but notice these innovative brands emerging into the spotlight by offering male consumers exciting products that promise age-reversing results, rejuvenated complexions, healthier skin not to mention a whole lotta self-confidence. Given there are so many product offerings to choose from, my team and I pulled together a guide on what to look out for when it comes to grooming for success and corporate ascension.
ActivatedYou
ActivatedYou – Morning Complete is the ultimate daily wellness drink for any guy. Whether you're on the run, looking to hit the gym, or just hanging out with friends. Morning Complete features a green superfoods blend of spinach, kale and more to improve nutrient intake and boost energy levels without a mid-day crash, gut nourishing prebiotics and probiotics to support your gut microbiome, an adaptogen blend for overall well being, antioxidants, a liver support blend, and more. $79
Asterwood Naturals
Asterwood Naturals – As Amazon's Choice for facial serums, Asterwood Natural's Hyaluronic Acid Serum offers mega hydration while preventing moisture loss by filling the gap between skin cells so skin can lock in moisture. Because men deserve to have a healthy skin barrier too, this serum offers anti-aging and anti-wrinkle properties, while remaining safe for all skin types thanks to its vegan formula free of parabens, fragrance, sulfates and oils. $28.90 fo 40 oz bottle.
Barrel & Oak
Barrel & Oak – The 24 Hour Deodorant is an aluminum-free, gentle formula that safely fights odor-causing bacteria. The aromas of Bourbon Cedar, Black Oak, Mountain Sage keep you feeling fresh and confident all day long. $9.
Blind Barber
Blind Barber – Blind Barber's activClean Rice Bran Cleanser features a reparative gel that gently foams. To use, lather into a gentle foam and then exfoliate with Rice Bran extract, clarify with our blend of cleansers and then soothe and protect with licorice and lavender. Nourish your skin and prevent breakouts, while preserving your natural microbiome. The activClean advanced formula is made to achieve optimum skin fitness. $20.
Colekt
Colekt – Reflect eye Balm from Colekt with Bakuchiol is depuffing and protecting with natural retinol, lipids and vitamins. It is cure that depuffs and smooths away signs of tiredness. REFLECT Cress Sprout Eye Balm is specially formulated to help protect the skin around the eyes from daily stress, whenever the day begins and ends. $219.
Dove Men+Care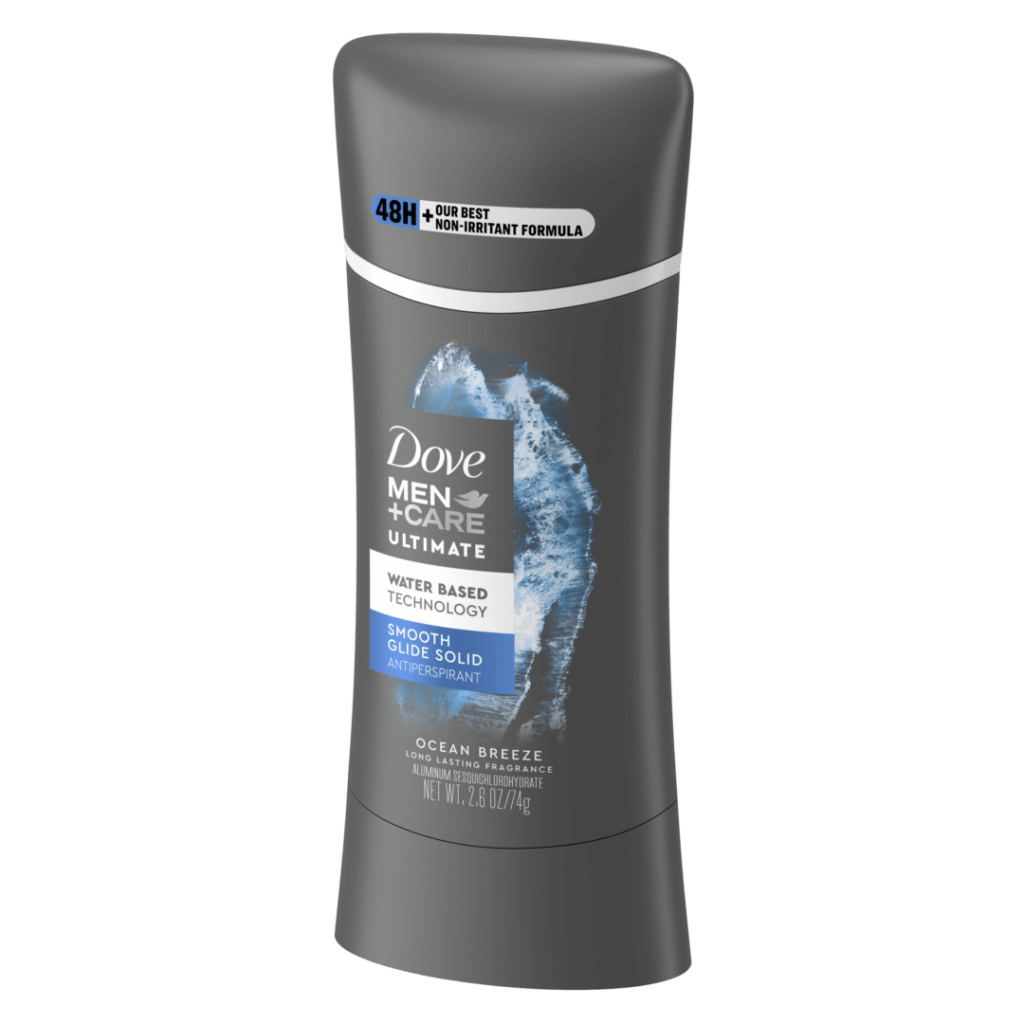 Dove Men+Care – Dove Men+Care Ultimate Antiperspirant promises superior skincare for the underarms. This antiperspirant was developed with breakthrough water-based technology, containing a high concentration of glycerin, and protects from sweat and odor for up to 48 hours. Underarms deserve skincare too, so you can call it a moisturizer, you can call it toner, you can call it a clarifier, but don't just call Dove Men+Care Antiperspirant a deodorant, because it is so much more than that. $9.99
Dr. Hauschka
Dr. Hauschka – Dr. Hauschka looks at the human being as a whole with skin care for every body, regardless of gender identity. Pioneers of gender-neutral, natural skin care since 1967. The facial toner is excellent hydrating toner and balancing, toning aftershave for all skin conditions. $37.
Frederick Benjamin
Frederick Benjamin – Our Best Seller! Your best-kept secret to soft hair, manageable hair, and flake-free scalp. Daily Hydrator is a lightweight conditioning moisturizer, hair moisturizer, grease-free moisturizer, that cools & tingles the scalp while moisturizing dry scalp, dry itchy scalp, itchy dry scalp. Our hair cream hydrates and softens all hair types and works great as a curly hair moisturizer, 360 wave moisturizer, textured hair moisturizer, coarse hair moisturizer. This natural hair conditioner for men is infused with natural oils of cooling mint, hydrating hemp seed, clove, and nettle oils known to help promote scalp stimulation and hair growth, hair growth cream. Use as a leave-in conditioner. Smooth a quarter size into palms and work into wet air. Allow the hair to air dry and style as usual. When applied to wet hair it works great as a moisturizing curl activating cream, curl activator to enhance your natural curl pattern, and 360 wave patterns. Replace your hair grease with this lightweight, grease-free hair moisturizer. $9.99.
Gentlemen's Hardware
Gentlemen's Hardware – This Beard Survival Kit is a must have for the men who want to keep their beard looking fresh without the hassle of a tedious routine. In just 3 simple steps, men will be able to cleanse, tame and nourish their facial hair with ease. Packaged in a stylish reusable tin, it's the perfect way to keep up with facial hair at home or even on the go, which a lot of people will be doing now that the weather is starting to warm up! Remove everyday dirt, smooth and detangle your beard and finish with the nourishing Beard Oil. $27.
Gladskin
Gladskin – Gladskin's Face Wash is an ideal cleanser for men and is formulated with only the ingredients needed to cleanse sensitive skin – perfect for post-shave and post-workout to cleanse without disrupting the skin's balanced microbiome or wash away the healthy bacteria. Men with all skin types will love this cleanser – from the most sensitive to acne prone to normal to dry. $16.
Mai Johnson & Co
Mai Johnson & Co – Mai Johnson & Co (MJC) is designed for the modern man. MJC provides a full suite of products to keep you looking good and feeling good every day. Their cruelty-free products include a cleanser, toner, two types of moisturizers, a serum, eye cream, mask and body powders allowing men to feel clean, dry, and well groomed. MJC prides themselves on easy, simple and effective skin care routines that represent today's man; busy and confident. Founded in 2014 by two best friends who wanted to address a core male problem, and identified an issue around men's dryness. Thanks to their products, men can stay fresh no matter how busy they are. $15.
MANSCAPED
MANSCAPED – The Performance Package 4.0 is the ultimate luxury grooming kit and features an
assortment of the global grooming brand's top tools, formulations, and accessories. Featuring the best selling Lawn Mower 4.0® Groin & Body Trimmer, as well as the Weed Whacker® Electric Nose Hair Trimmer, The Performance Package 4.0 is your one-stop- shop for all the tools you need to get the job done. Additionally, this package features MANSCAPED's most popular formulations, including the Crop Preserver® Ball Deodorant and Crop Reviver® Ball Toning Spray. Complemented with The Shed travel bag and Magic Mats, the Performance Package 4.0 is the perfect purchase for anyone looking to
upgrade their routine and achieve peak performance in their lives. $129.99
Meridian Grooming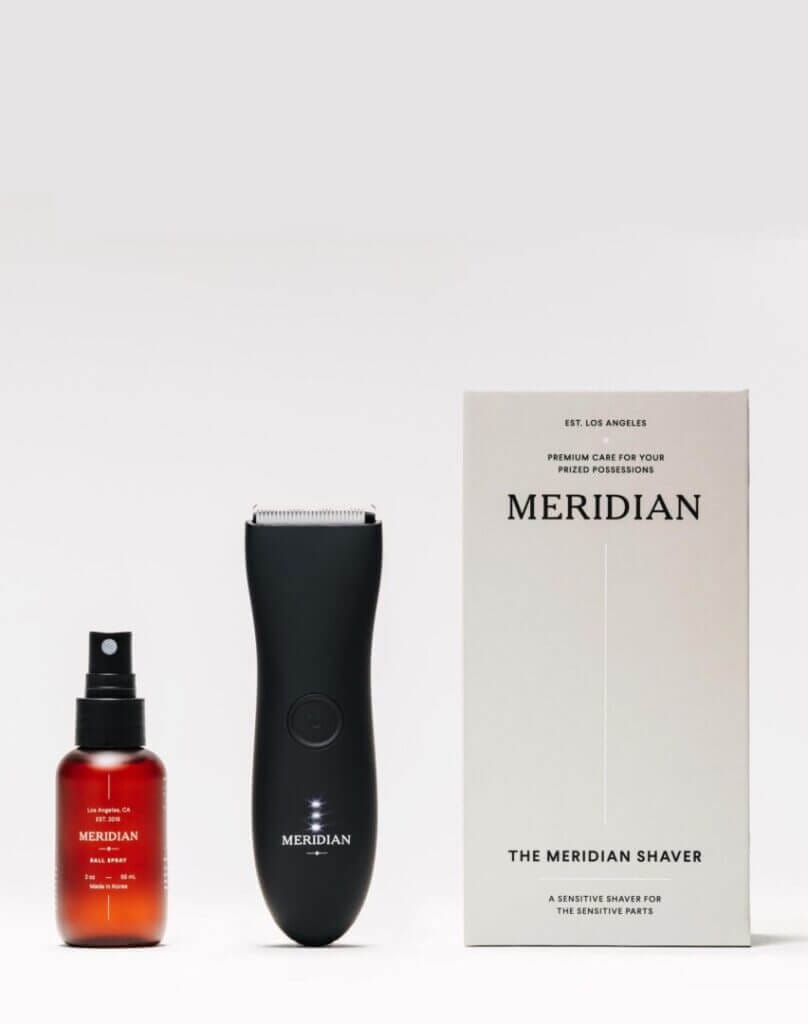 Meridian Grooming – This must-have trimmer is waterproof, so you can bring it right into the shower with you and re-charge once you've finished. Designed with simplicity in-mind, the Trimmer offers a soft-touch, tactile (even while wet!) grasp and prevents nicks and tears. The Meridian Trimmer is an upscale product that does not overcomplicate the act of body grooming, including two adjustable guide combs to find the perfect trim length. $74.70
MOTSI
MOTSI – Perk-up his facial hair (and his senses) with this Arabian coffee-infused beard oil. Made from a natural formula, this cold brew beard oil nourishes even the roughest beards with conditioning properties derived from argan, apricot, avocado and crambe Abyssinia seeds. With a single application, beards will look instantly healthy, strong, and full. $48.
Philip B
Philip B – The self-heating formula helps to stimulate growth factors in the scalp resulting in youthful volume and thick, healthy, luxurious hair. When hair follicles are nourished, cells within the root of the hair divide rapidly, adding volume to the hair shaft which helps to increase fullness and suppleness, while improving shine and texture. $85.
The Beard Club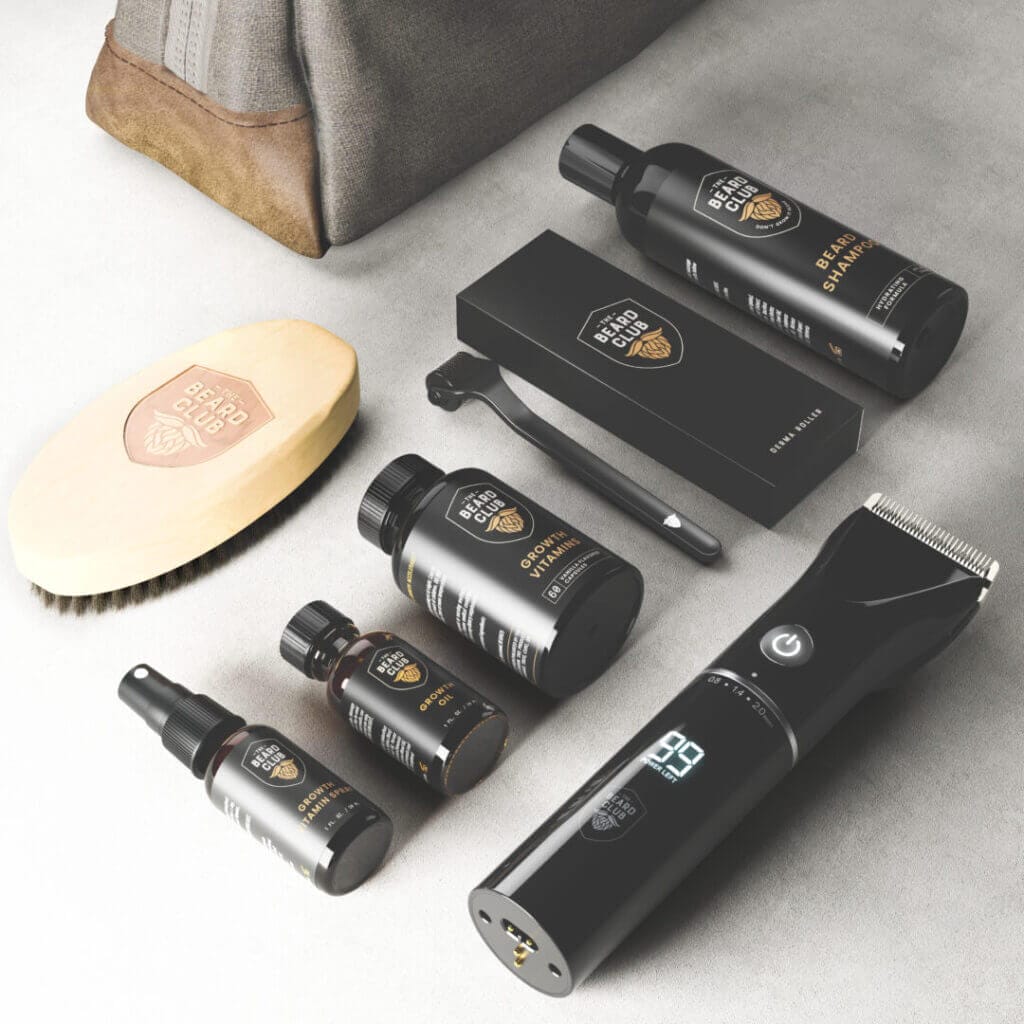 The Beard Club – The PT45 Beard and Hair Trimmer is the result of many hours of research and development to offer a top-of-the-line precision trimmer designed specifically with all beards in mind. With custom-made guards designed to handle beards of all shapes and sizes, consumers won't need anything else. $89.
The White Company
The White Company – Inspired by the ruggedness of the Highlands, this wonderful and distinctly masculine scent combines spicy black pepper, warming sandalwood and earthy vetivert with rich cashmere musk and a swill of amber whiskey. $19.