The New Rules Of Office Attire In 2022:
When it comes to getting back into work mode, there's a fine line between pre-pandemic dress codes and post-pandemic style from now on into the future.
When your goal is the path to corporate ascension, your personal style will require the greatest attention. Therefore, to help you navigate this unfamiliar territory, we've put together a guide to dressing for success at the workplace in 2022.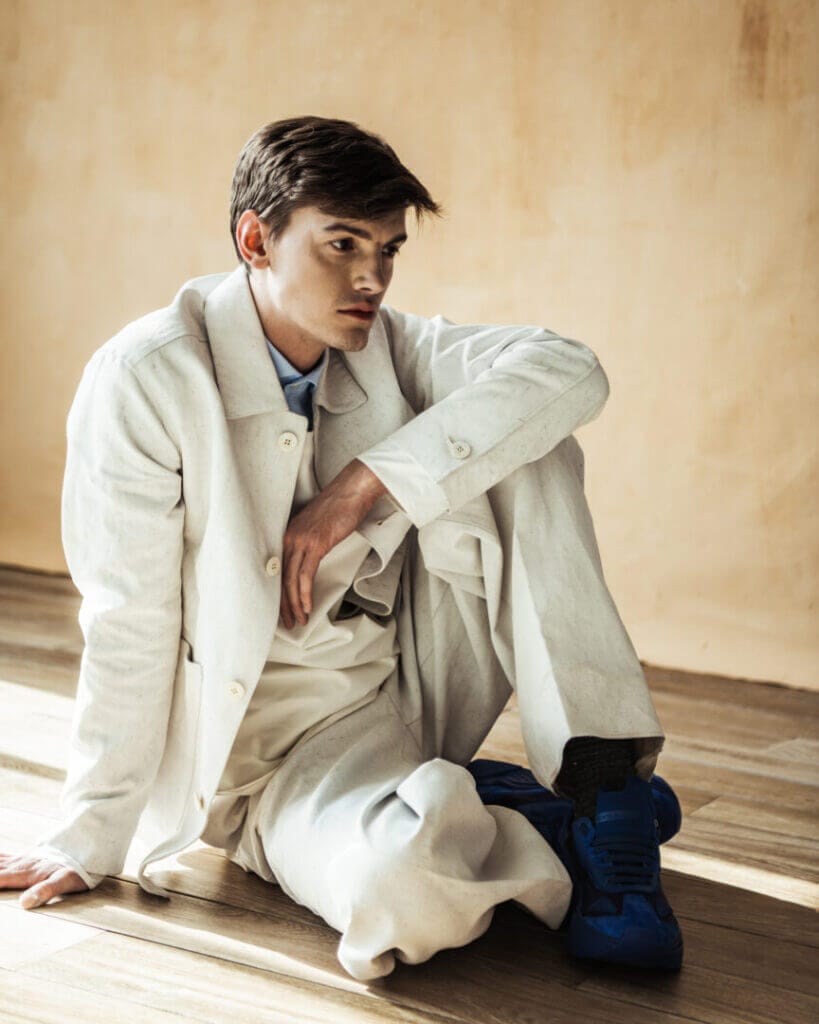 Over the past two years, the workforce has suffered from Zoom fatigue. Yeah, it's a thing. On the timeline of menswear history, the last two years is sure to go down on record as the dark ages of style. Nonetheless, I don't need to explain the various reasons why American men had all but given up on dressing well. It's no secret that we've just been through a period that will go down in the book of fashion history as the year of saggy sweatpants, wrinkled T-shirts and worn out slippers. Indeed, it was a time period when men collectively dressed so badly that even daily grooming routines had been all but forgotten about. It was surely a time of great depression.
But enough about giving credence to the country's turmoil of the recent past, now is the time to wipe the slate clean, jump back in the saddle and give way to new wardrobe essentials during office time. On a brighter note, and to my delight, there's a positive trend happening towards dressing well again during office-time. And for most American men heading back to the workforce, looking sharp never felt so good.
Today, an abundant number of people are yearning to work in a tangible work environment in hopes of feeling the adrenaline that can only become real with face-to-face team effort time. In this feature, my aim is to promote essential garments for everyday office wear. In 2022, dressing for success is set to gain momentum by accelerating to new style-codes with respect to dressing for success. Part of the reason for the rapid rise in style is due to fierce competition at both entry level and senior management positions. Specifically, the top-performers with the most sought-after skills will have to do their best to stand out from the competition. In addition, Gen Z ( zoomers) will enter the workforce for the first time ever. And their march forward into the workforce will continue over the next fifteen years straight. More to my point, younger millennials and zoomers demand modifications in dress requirements for the office.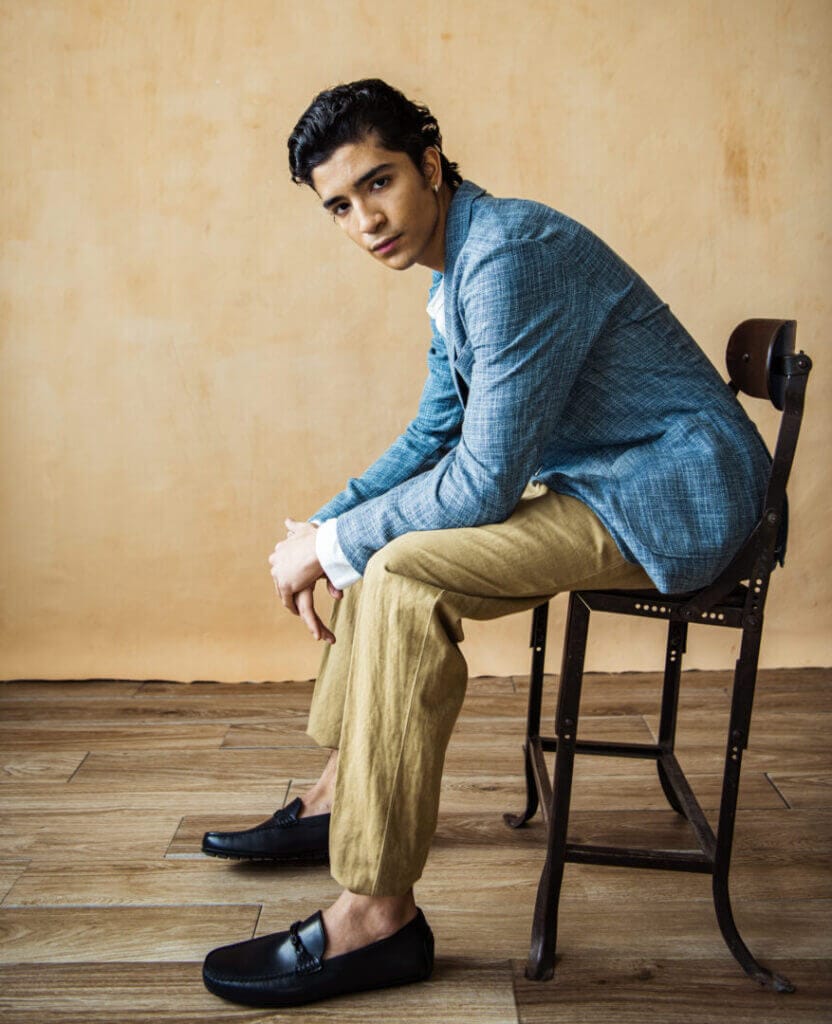 This season, dressing for success has taken on a whole new meaning for American men. In addition to empowering men to achieve economic independence, it provides a strong boost of self-confidence that your superiors and co-workers will notice at once. In my opinion, professional attire and a healthy grooming routine helps men to be power-driven to face challenges and be results-oriented.
Highlight of this seasons collections offer earthy base tones and fuller cuts that combine with just about everything. In addition, spring/summer 2022 menswear carries notes of bold color that will transition your style into to a fashion reboot that will give you trust in your abilities, qualities and judgment during work time.
Wardrobe Reset:
Are you back at the office? Working from home? Both? Well then, here's a helpful guide to navigating workwear in these post pandemic times- especially if you're suffering from decision-fatigue when it comes to re-booting your wardrobe. Today, new tech apparel is a welcome addition to your wardrobe. In fact, menswear has developed smart clothing that'll even peak the interest your typical tee-shirt wearing tech-guy entering the workforce. And for the record, tech-guys truly need to stop donning the grunge-look or the worn out printed spiderman tees. It's time to put your big-boy pants on and dress like a man.
When speaking about menswear style, I must point out that return to work style must be tailored to your specific needs. For example, American multinational investment bank and financial services company Goldman Sachs Group says that employees should dress with good judgement to better represent the firm well. If a male employee desires to dress suit-free, he is permitted to do just that – as long as he exercises good judgement. While some people are back to their offices, others are settling in to their new home offices. And of course, some people are juggling some combination of the two. Many American men agree that 2022 is the right time for a professional wardrobe reset. Although the last couple of years took away the pressure having to dress with good judgment, now, mens style is accelerating in popularity again because American consumers are doing it more selectively.
In fact, on those days of non-virtual obligations, men are enjoying dressing-up again. The reason is that people have become more confident about dressing themselves in a more comfortable, self-expressive way. I truly feel that the pandemic brought about another re-evaluation of what constitutes appropriate office attire, and, to a certain extent, accelerated changes that were already underway. Even before the pandemic had occurred, menswear brands were aiming to supply consumers with more comfortable clothes as office attire. Now, some people are really happy because it's a chance to dress up again. Refined and relaxed has become more popular because they give men more choice, either to coordinate an individualized look or to stick a more comfortable version of the traditional suit.
Fresh Looks:
If you ask me, I expect office attire to be more casual and more exciting as well as offering more options than ever before. This is a time to reclaiming visual identity in a business setting. If dressing down makes you feel more you, then why not and long as it is in good judgement for the corporate culture. More to my point. being comfortable is intrinsically linked with confidence. And believe it or not, there are an abundant number of consumers who are celebrating dressing up again and taking special care in grooming to make sure there is a clear divide between office and home life.
The collections selected here highlight simplicity in office attire from on trend luxury brands Canali and dunhill. I find that tech-savvy fabric applications and more summary garments such as sophisticated polos and tees, are great viable options to present oneself in a positive way.
The Road To Resilience:
Want to dress well but don't know where to start? Then allow me to steer you in the right direction. Dressing well doesn't have to be expensive nor complicated. More importantly, it definitely doesn't require you to wear a suit everyday. For most American men in the workforce, the best way to improve your appearance is to start discarding items in your wardrobe by donating them to charity or dropping off at a re-processing station to do your part on the global path towards sustainability.
Upon reviewing American men in the workforce, I've noticed that the biggest style mistake men make is wearing clothes that don't fit their build. When the fit is not right, it not only makes you appear disrespectful to your corporate culture, but rather sends a message to co-workers that you are not focused nor detailed oriented.
Then there is the question of size? Who is doing your shopping? Obviously, many men are being directed by the wrong people. For example, most American men wear pants that are 2-3 inches too long for them. It looks awful. In addition, other common problems include sleeves that are either too long or too short, shirts that are way too wide and pants that are either too baggy or too tight.
Style Lujo Advice:
Find a good tailor to work with you. I find that too many men ask the wrong people for style advice. More to the point, tailoring is the best secret weapon you can keep in your style arsenal. Having your clothes tailored can literally give you the appearance of great power and strength to take on the day.
Now when it comes to footwear, upgrade your shoes. Overall. when I look at the shoes men are wearing to the office I am all but offended. Most American men are wearing the wrong shoes during office time. My advice is to get an instant upgrade. Just remember: your shoes work hard. So make sure they're working for you, not against you. And make sure you know that the color of your sock should match the color of your trouser. For example. navy trouser is worn with a navy sock –and so on.
And when it comes to style additives, if your aim is to elevate your style by accessorizing, might I suggest that you start with watches and sunglasses. Both items are super practical and look great with any type of outfit, no matter how casual or formal it may be. In dressing for success, you want to let others know that you display an air of confidence so that you will stand out and people will notice you apart from the competition.
In learning the new dress codes for the office, dress appropriately, even if it means you can't wear exactly what you planned. Know your corporate culture and dress accordingly. Even if you are an entrepreneur, you are representing your brand – hence best to dress well during office hours. These tips for how to dress well may be simple, but when used in tandem, I can almost guarantee you'll be one of the best dressed men at the workplace.
This spring/summer 2022 season, putting on a modified version of a suit will be the standout performance. At a time of great uncertainty around the workplace, a well-tailored wardrobe may be the one to approach while on the path to dressing for success in 2022.