There is a certain type of elegance, one that is always associated with Italian apparel. When it comes to Italian design and craftsmanship, creativity, exclusivity, and attention-to-detail reign as the hallmarks of Italian heritage. More importantly, consumers not only treasure these aspects of development but also celebrate them. However, oftentimes, these exceptional facets are linked with price-points that many times exceed our disposable income budgets. Alas, Italian luxury footwear brand Valesca comes to the rescue.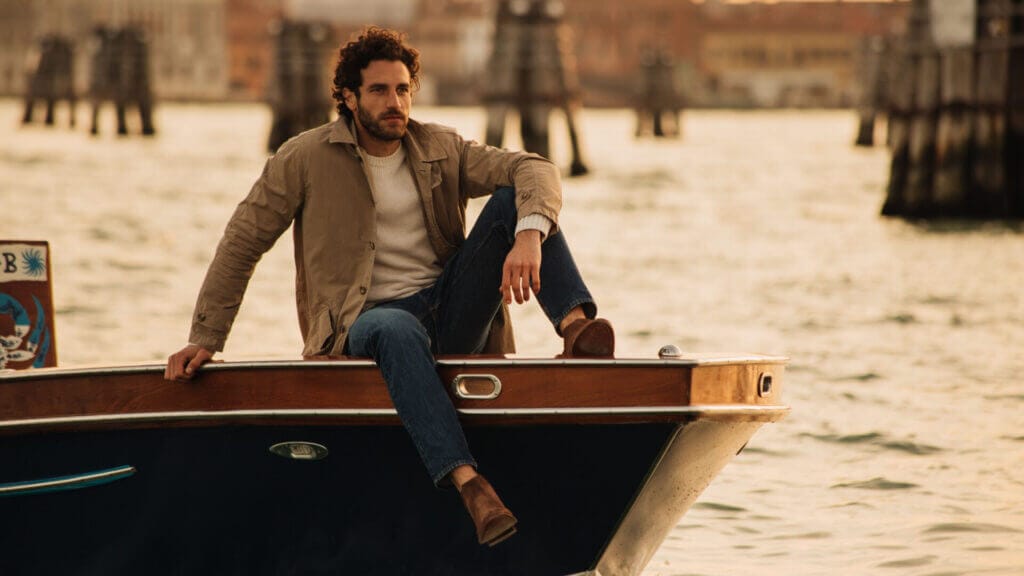 Velasca is a new footwear brand that has contradicted the point that one must pay an often exorbitant price for fine craftsmanship footwear. More to my point, Valesca, has successfully shown that you can have high-end luxury Italian craftsmanship—at a fair price point.
For those of you that are not familiar with Velasca, I am thrilled to take you back to the beginning of this brand's great heritage.
Founded in 2013 by Jacopo Sebastio and Enrico Casati in Milan, Velasca is an Italian (artisan) men's footwear company. However, due to their passion for footwear coupled with their "made-in Italy " mindset, the both men decided to quit their professional careers in pursuit of launching their own footwear brand. And in doing so, set out on the search for the best region In Italy to craft the humble beginnings of Velasca footwear.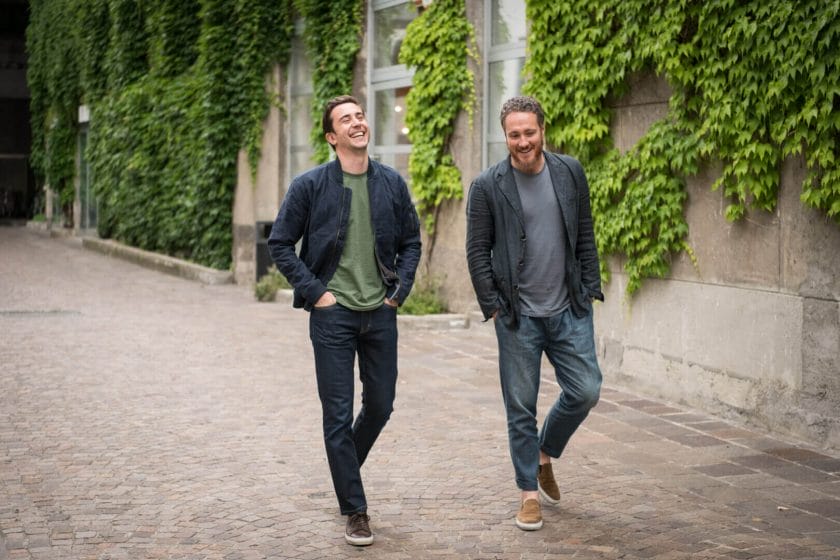 As luck would have it, they landed in the region known as Marche, in a city called Montegranaro. This is no coincidence, because for centuries, and still to this day, Montegranaro is a beacon of expertise in the footwear industry. In Montegranaro, shoe-making is a family tradition that is handed down from generation to generation. And it is that knowledge, that is replicated with the same love and artistry of years past. This creates a unique product that shares all the history and the beauty of the place and is mutually exclusive with the goals and motto of Velasca. From the design to the choice of models, from the identification of the leather to achieve the quality that distinguishes Velasca, from the sewing technique to the application of the sole.
With the top-tier craftsmanship, elite design and quality, accompanied with the made in Italy aspect, you would think that Velasca's price-point would be a lot more expensive.
Nevertheless, Velasca prides themselves on the intention of creating shoes that could be both high-quality and reasonably priced for young professionals. In fact, in the early stages of the brand, this accounted for 70% of sales. At an average of $250 per pair, which is the perfect option for men of all ages and at any occupation level.
Velasca prides itself on their strength of having a direct-to-consumer approach and cutting out any middlemen or third party distribution companies. In doing so, they are able to efficiently and successfully have a great control of their supply chain and keep their core values of creating high-quality Italian footwear at an affordable price– with a direct relationship with each individual customer.
At present, the brand offers an assortment of great options to choose from, such as lace-ups, monk-straps, boots/ankle boots, moccasins, loafers, and sport shoes. Today, also due to the new impulse in remote working, the vast majority of the sales comes from the more casual models, like moccasins, espadrilles and even dockers.
The consumer response has been so good, that the brand recently announced that its developed a women's collection that features similar models but with a woman's delicate touch
Today, Velasca proudly maintains 12 brick & mortar stores both in the USA and internationally. The preferred term used for these stores is "Le Botteghe" which translates to "The Shops." In the Italian language, The term "Bottega" (Botteghe is the plural) directly translates to the studio or workshop of a major artist —in which other artists may participate in the execution of projects or commissions. Therefore, this is why they refer to their shops as "Le Botteghe" because they are artists at work!
Velasca currently has 12 stores called "Le Botteghe"; nine in Italy and three in Paris, London, and New York respectively. New York City is the most recent location –and it's doors opened in September 2021, The bottega is located in NYC's lower east-side – known for its abundant population of trend-setting millenials and zoomer clientele. Valesca is situated at 250 Elizabeth Street —intentionally to establish the same small Bottega experience which they have successfully created in Italy.
The theme of the store is their trademark Italian design. Upon entering and to your delight, you'll discover unique pieces of Italian history, as well as some of the footwear mockup that is handmade in Montegranaro at the beginning of Velasca's journey. "The Bottega in New York sets the stage for a very important milestone in our entrepreneurial challenge focused on the production and trade of high-quality handmade shoes" – says Jacopo Sebastio, co-Founder and CEO of Velasca – "We are proud today to finally have a place where New Yorkers can experience the timeless style, focused on refinement and elegance, that Italian craftsmanship has to offer" – continues Sebastio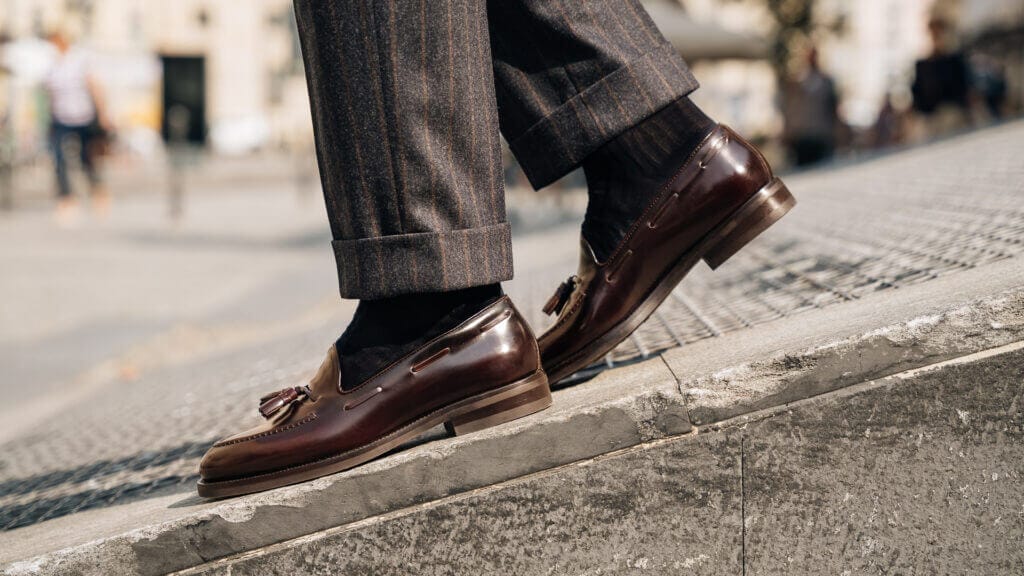 In my opinion, Italians take pride in their culture. The country is flowing with abundance in Made-In-Italy creativity and craftsmanship. Moreover, Italians take great pride in their creative expertise albeit architecture, apparel, fine-art and yes of course footwear; the prized foundation that conveys the right image of self-confidence and style. For me, Velasca is a perfect resemblance of fine Italian heritage as well outstanding creativity of elegant footwear. In a word, the detailed craftsmanship speaks for itself.
I recently had the privilege of speaking with Velesca's Founder and CEO Jacopo Sebastio about the immense value that the brand aims to bring to the consumer market, how each and every very Bottega is a unique place where people can meet, talk and just feel at home. and how they decided that their mission is to connect the artisan directly to the customer, to bring down the costs and still allow the customer to have a high-quality handmade shoe at its feet.
Pasquale Suriano : Speak to Forbes about the city of Montegranaro and why it is considered by industry experts, the footwear capital of the world? 
Jacopo Sebastio: Italian craftsmanship has been at the center of Italian national industry for years. Marche region, specifically, became the cradle of the centuries-old tradition of shoe-making. When after many attempts we found the town of Montegranaro, we immediately fell in love with the artisanal abilities of the district, and we felt that our entrepreneurial journey had found the perfect partner.
PS: In your words, explain to our readers the importance of the relationship– between Montegranaro and Velasca?
JS: In Montegranaro we rely on the work of 900 artisans who are part of 10 families, who hand down their art from generation to generation. We like to consider ourselves as part of that big family, united by the same love for artisanal high-quality shoes. Every shoe that we sell is not simply produced but created. And each one of them is conceived together in a continuous confrontation between the craftsman and the company.
PS : How and when did your vision of developing the luxury footwear brand Valesca begin?
JS: Both me and our co-Founder Enrico Casati were always passionate about Made in Italy, but we were working in another sector as young professionals. Talking with each other we ended up complaining about how hard it was to find high-quality handmade shoes at a reasonable price, and how such a paradox that was, having one of the best traditions in the world right in our own country. We decided that our mission would have been to connect the artisan directly to the customer, to bring down the costs and still allow the customer to have a high-quality handmade shoe at its feet.
PS : What does Made-In-Italy mean to you?
JS: Made in Italy is everything to us here in Velasca. We have some of the most long-standing traditions and it is so important to be able to valorize them. Focusing on the shoe-making sector, the one that I know the most, in recent years Italian craftsmanship suffered the competition of industrial manufacturing. In Velasca we want to stand out on the market and to be the author of its rebirth, putting under the light all its immortal values.
PS: Talk to our viewers about the sustainable efforts of Velasca?
JS: The shoes we produce are highly sustainable because of their durability. In my opinion, they become even more beautiful after a few years of usage. It does not end there. For us, sustainability also means having always in our mind all the stakeholders involved in our business. So, not only the customers but also the artisans and their families.
PS: What makes Velasca unique and stand apart from the competition?
Besides the high quality of our handmade shoes and their timeless style, I think what stands us out from the crowd is our business model that aims at putting in as much contact as possible between the customer and the artisan. We are in some way trying to create a connection between our centuries-old traditions and the modern customer, helping spread the wonderful products of Made in Italy.
PS: Valesca proudly maintains 14 Brick & Mortar stores globally; what is the business strategy with relation to brand development and expansion? And, explain to Forbes readers what the term "bottega" means to you?
JS: We developed our single-brand retail channel in 2015 as an integration of our digital one, which remains our main channel. Every Bottega is a unique place with its unique style, that fits perfectly with the neighborhood and where people can meet, talk and hopefully just feel at home. This is the reason we decided to call them Bottega, which in Italian means small neighborhood shop.
PS: Speak to Forbes about Velasca's dedication to craftsmanship and the importance of making all their footwear products by hand.
JS: Italy has centuries-old traditions when it comes to craftsmanship, and that is the immense value that we want to bring to the market. Very soon in our journey, we realized that selling authentic products Made in Italy would have been our mission, and with that objective in mind that we strategize for our future.
PS In the future, do you foresee Valesca developing brand expansion into broader categories – such as women's footwear or even apparel?
JS: Yes, we officially started selling online our new female collection "for her", but there is more. We are also intending in the coming future to expand our business in other districts, creating a network. Velasca is not only a brand, but a lifestyle that will soon include other handmade products from different Italian territories. It's a project we strongly believe in.