Valentine's Day is nearly upon us, which means that if you haven't shopped by now, it's time to start the search for a thoughtful gift for the special man in your life. If you're aiming to find the perfect present, Style Lujo is here to help- we've pulled together a master list of gift guides for all the special someone's in your life.
Instead of waiting until the last minute, take the time to find him a special and unique gift that he'll truly treasure. If you're out of gift ideas or just haven't had a spare minute since the start of the new year to locate the perfect present just yet, don't stress! We've done the hard work for you, and found all the best gifts that the most stylish man will absolutely love on Valentine's Day. Whether you're on the hunt for a romantic gift for a big date night or want to find a sweet keepsake for that Valentine's Day fête, we've got you covered.
Below, you'll find men's grooming product standouts from our roundup, many of which are vetted by our team of fashion editors and our very own readers. We've also come up with a wide price range. And depending on how much you plan to spend on February 14, we found dozens of gifts at all price points.
All the best Valentine's Day gifts that he'll absolutely love.
The Beard Hedger™ Pro Kit Help him put his best face forward with MANSCAPED's brand new beard routine! The perfect gift for the man who take pride in his facial hair – this bundle includes everything needed for a clean, perfectly groomed, and well-kept beard. Featuring dermatologist tested formulations designed to help grow, nourish, and style the perfect beard, this set is the ultimate maintenance package for the modern bearded gentleman. $149.99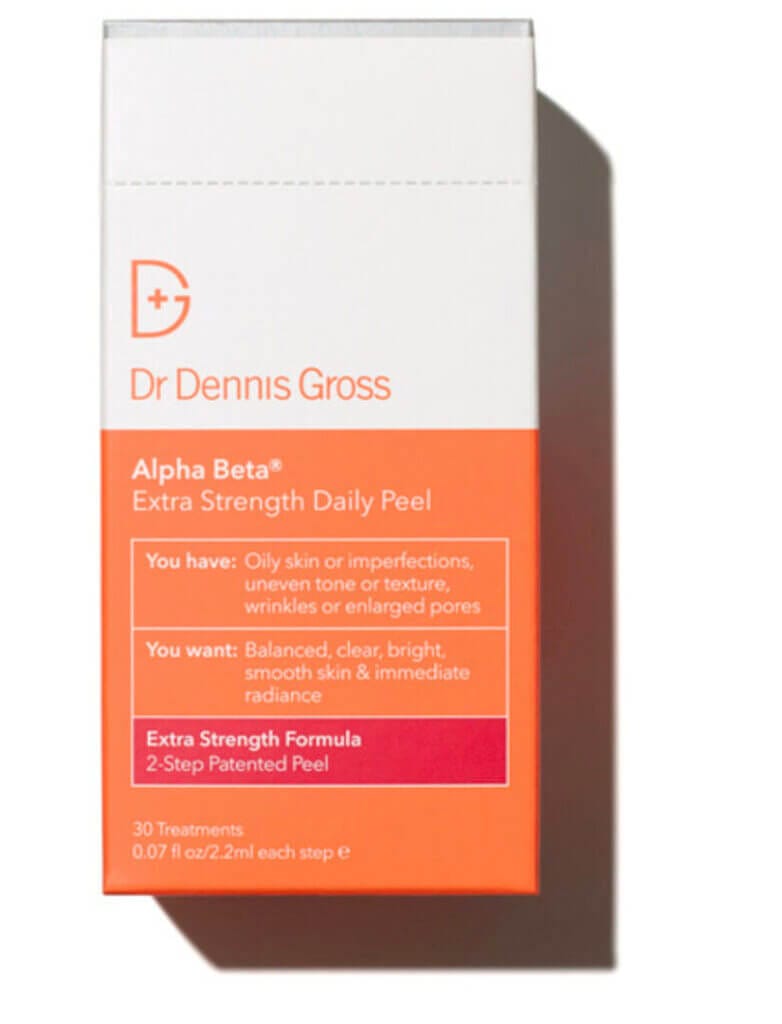 Alpha Beta® Extra Strength Daily Peels The Alpha Beta Daily Peel is at-home exfoliating treatment that dramatically boosts skin radiance, refines pores, clears blemishes and smooths lines. Created by board-certified dermatologist Dr. Dennis Gross, this 2-step peel treatment effectively renews the outermost layer of skin with AHA and BHAs in step 1 and neutralizes acid activity plus delivers hydrating, clearing, and anti-aging active ingredients in step 2. The individual applications and immediate results – aka boost in overall radiance – makes the Alpha Beta Extra Strength Daily Peel ideal for travel, on-the-go or date night on Valentine's Day. Price: USD $ 92
Moisturizing Facial Cream Bigelius is a new skincare line focused on antipollution, one thing that Americans should add to their daily skincare routine in 2023. The Scandinavian brand is now launching in the US, after huge success in Europe and in Asia. This genderless skincare line is the perfect Valentine's Gift for your special someone. Designed to protect your skin from the harmful effects of pollution and is created to align with the Skinimalism beauty trend, which focuses on using fewer, more versatile, and efficacious products. Bigelius is formulated with natural, plant-based ingredients and is vegan, cruelty-free, and free from harsh chemicals and additives. $48.50
Microtouch SOLO TITANIUM™ Beard + Body Groomer The perfect tool to get ready for Valentine's Day date night! Microtouch's best-selling SOLO Titanium is the full body precision electric groomer that trims, edges and grooms hair, anywhere! Micro polished stainless steel blades, bonded with titanium rev at 200 micro strokes per second for a more powerful cut. Three pro grooming guides dial in the perfect length for his style. Built-in LED spotlight is everything you need for full body precision grooming. All in one tool. $29.99
The Re(Set) Collection MadeMan has taken every component of a proactive men's skincare routine and scientifically simplified them into this elegant, two-step solution that features a 2-in-1 facial cleanser & shaving gel, and an all-in-one face moisturizer. $99.99
Classic Glo Brilliant Teeth Whitening Device Prepare for a romantic night out with this teeth whitening kit. The Classic GLO Brilliant Teeth Whitening Device combines light and heat t
Total Men's Wet Shaving Kit It's an affordable upgrade to an everyday product he already uses, which makes it the perfect gift. $36.50
The new plant-powered skincare line announces the launch of their innovative new 3 step morning routine designed with real understating of your skin to produce real results. The collection is the first of its kind to bridge the sustainability, tech, and blockchain industries through AI-Powered technology (utilizing the consumer's selfie and answers from a simple skin quiz) to create completely personalized skincare products for each consumer. Using artificial intelligence to analyze your skin's profile and your lifestyle's unique impact on its vitality. 2250.care formulates custom products, using clean ingredients clinically proven to be the most effective for your skincare needs. The personalization of 2250's technology is as granular as nearly one thousand options. The first products to launch in the 2250 care line include the 2250 Cleanser, Serum and Moisturizer. $189.99
Braun Series 9 Pro– The Braun Series 9 Pro is the Valentine's Day gift that will keep on giving all year long, offering your man an elevated shaving experience and allowing him to hold luxury in the palm of his hand. Named the world's most efficient shaver, it comes with the world's first shaver PowerCase, which allows for 60 minutes of charge and a full 6 weeks of shaves without plugging it in, perfect for guys on the go. The shaver can even cut through up-to a 7-day beard. $349.99 (currently on sale for $30 off on Braun.com!)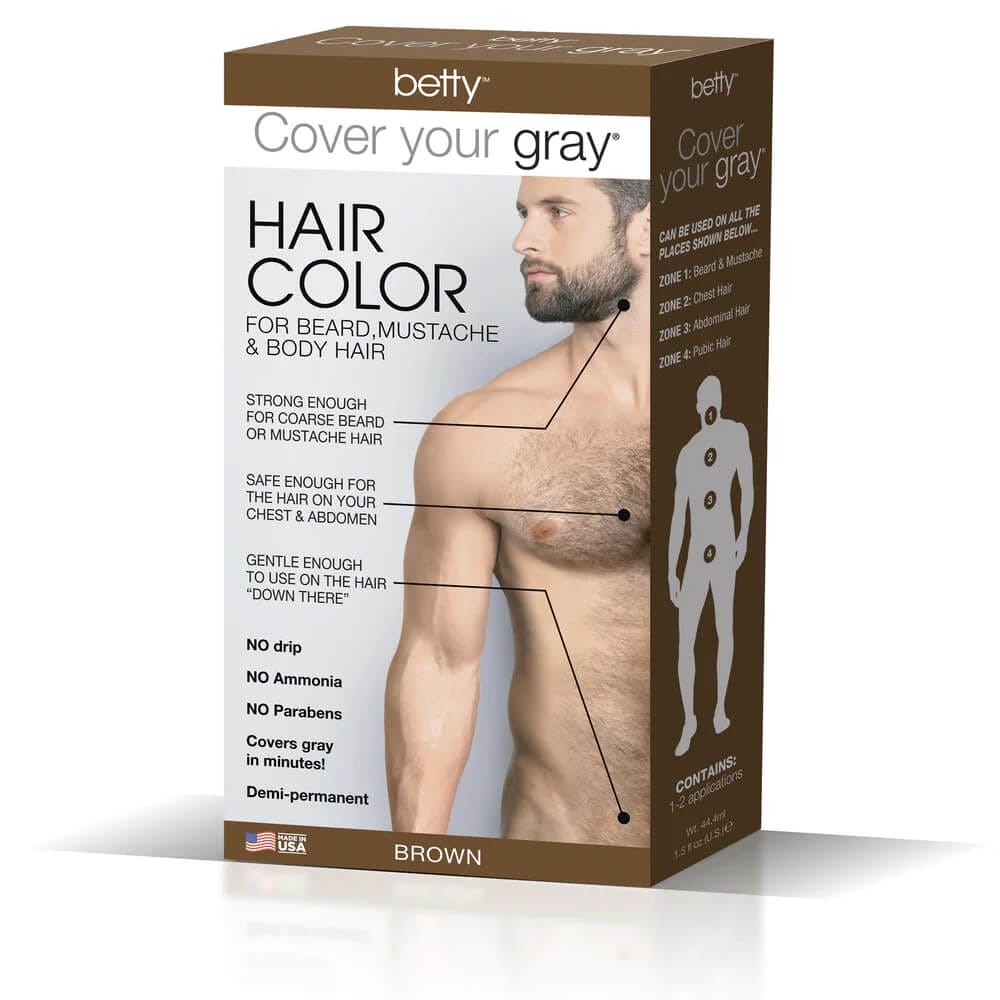 Cover your gray – betty for men is the first & only dye specially formulated for men's beards, mustaches and body hair including hair down there. Cover your gray – betty for men's safe-to-use dyes naturally color, cover grays, and enhance body and facial hair to match head hair color. Gentle and conditioning, this all-in-one dye is uniquely strong enough for coarse beard and mustache hair, safe enough for chest and arm hair, and gentle enough for hair down there. $14.99
GBS Absolute Pro Cut 10 hair clipper Product Description: GBS Absolute Pro Cut 10 hair clipper comes loaded with a formidable 9000RPM motor and quick-charging battery with cordless function. Plus, 90 minute battery autonomy! $221.95
Gillette Intimate-Looking for something a little more intimate and romantic? Gift the all-new Gillette Intimate product line—a regimen of grooming tools and skincare products specifically designed with pubes in mind. Gillette Intimate is gentle, easy and only for groins. The perfect gift for you AND your partner this Valentine's Day! $80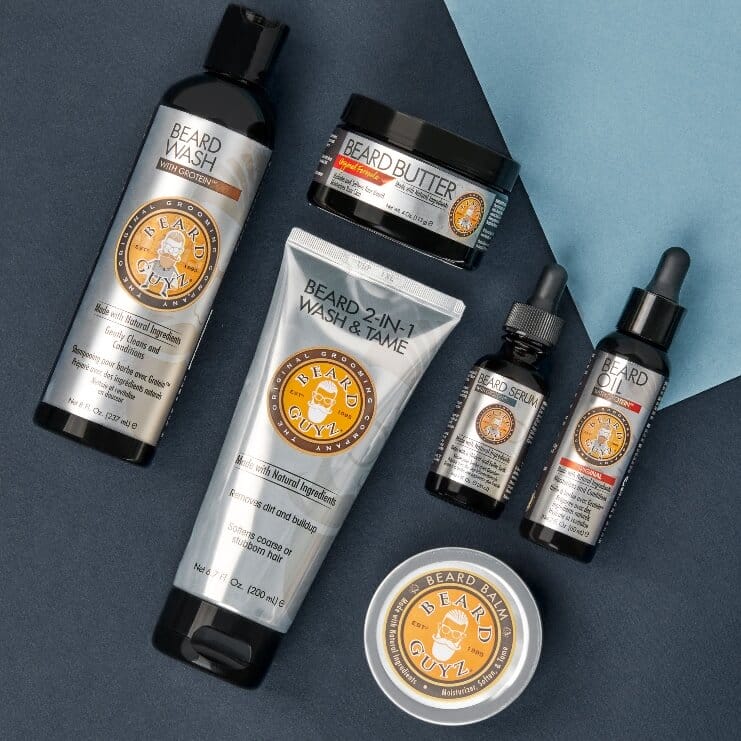 Founded in 2015, Beard Guyz modernized the grooming field by focusing solely on products to care for beards and providing them at a national mass level. From shaves to shapes, Beard Guyz creates products for every man with any type of beard. The products are accessible, approachable and deliver attainable results. Beard experts are born in the medicine cabinets each day with the help of the brand's three-step product routine—2-in-1 Wash & Condition, Oil and Balm.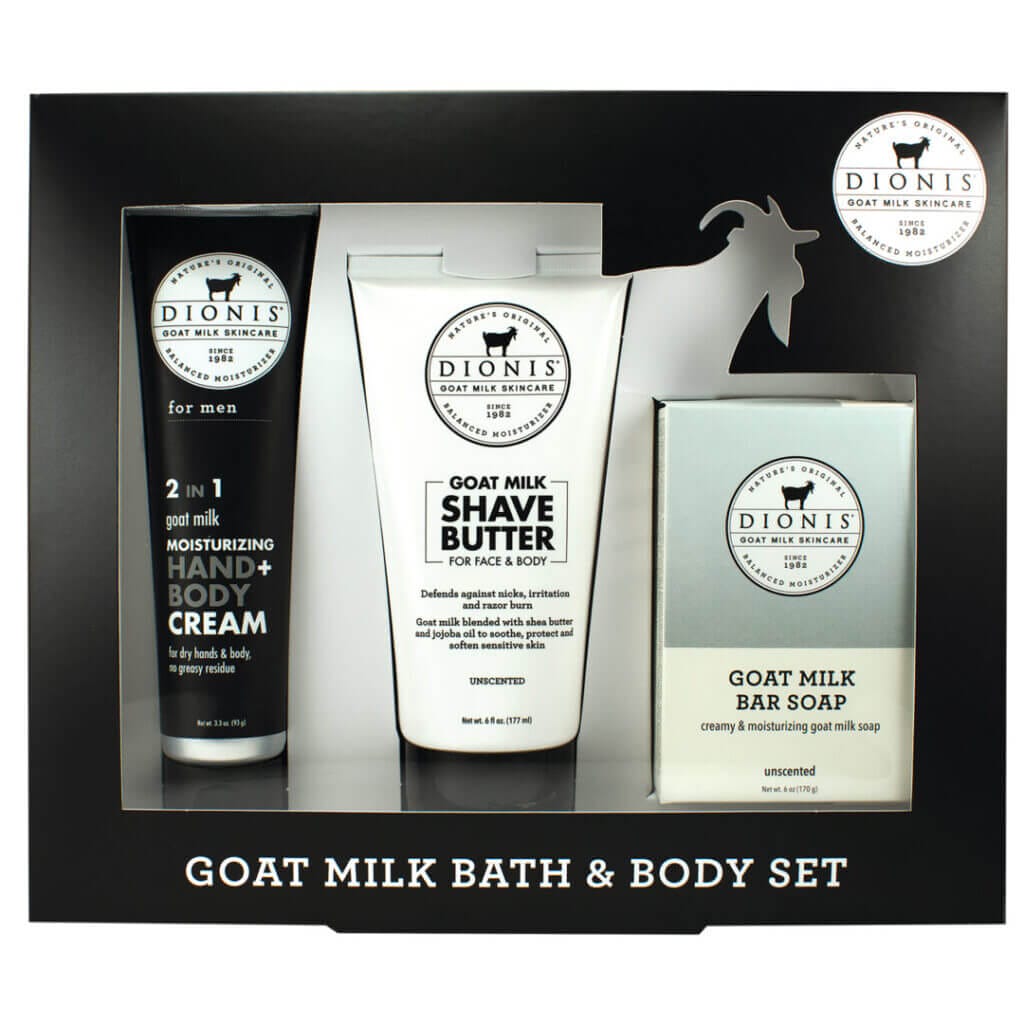 Men's Bath & Body Gift Set-This goat milk infused gift set combines 3 of our favorite products for men and delivers big goat milk benefits. Our Goat Milk Shave Butter is blended with shea butter and jojoba oil to moisturize, protect, and soften the most sensitive skin. This shave butter will give you a close, protected shave and defend against nicks, irritation, and razor burn. Use it on your face or anywhere on your body with confidence. $35
Max Volume Shampoo & Conditioner Max Volume isn't another supermarket 2-in-1. This hair care duo is made with Biovolume 128™, a naturally-derived ingredient formulated to boost hair volume for optimal results. Pump up the volume for your big date night! $32
As an industry leader in shave, haircare, skincare and grooming for men with curly and textured hair, award-winning personal care brand Bevel  has recently launched the Bevel Essentials Starter Shave Kit ($29.95). This innovative bundle is the perfect Valentine's Day Gift for your man this holiday because it ensures a flawless, clean shave with products designed to reduce razor bumps and ingrown hairs.
Available exclusively on www.getbevel.com, the Bevel Essentials Starter Shave Kit ($29.95) includes the Bevel Essential Disposable Safety Razor, Bevel Clear Shave Gel and Bevel Bump Control.
Everyone wants plump, touchable skin for their Valentine's date! The yFOY Hydration Hyaluronic Acid serum ($17.00; 1oz) delivers long-lasting moisture and plumping due to its main active ingredient, hyaluronic acid, which holds up to 1,000 times its weight in water.
Salt Spray & Styling Powder Set Containing a can of Salt Spray and a bottle of Styling Powder, this bundle is the ultimate in no fuss styling. Salt Spray is a weightless, liquid product that gives light control for a relaxed, textured hold while maintaining a natural finish. Packaged up in a spray paint style can, rattle and all. Styling Powder is re-workable, adds texture, volume, or control to your hair, without the fuss of a traditional wax or pomade.
THE DOUBLE HEADER ELECTRIC TRIMMER The Double Header Electric Trimmer is perfect for Valentine's day because it is chic, practical, and most importantly, hygienic. The Trimmer is what every man needs – as it comes with two attachments (one for the face and one for the 'downstairs') – so your man can stop letting his balls touch his face. $70
Face & Stubble Moisturizer To kiss or not to kiss significant others this Valentine's Day? The obvious answer is yes, but if your reader's partner has a poorly groomed beard then their hesitation is understandable. To help them avoid having a "stache rash" after kissing, King C. Gillette is a great gift for Valentine's Day and they may be surprised at how eager he'd be to try it! King C. Gillette's Face & Stubble Moisturizer works by helping to strengthen the skin's natural barrier, which keeps necessary moisture in while keeping irritants out, leaving you with healthy-looking skin that's not dry or flaky. . $10.00 USD
BLOW.DRY Wash, BLOW.DRY Rinse For an evening of self-care, look no further than KEVIN.MURPHY's latest grooming products, BLOW.DRY Wash & Rinse, the newest additions to the brand's renowned BLOW.DRY line. Formulated to provide the perfect blowout at the salon as well as at home, BLOW.DRY also hydrates and protects strands against heat damage. Price in USD $7.50 USD (40ml), $41 USD (250ml), and $91 USD (1000ml)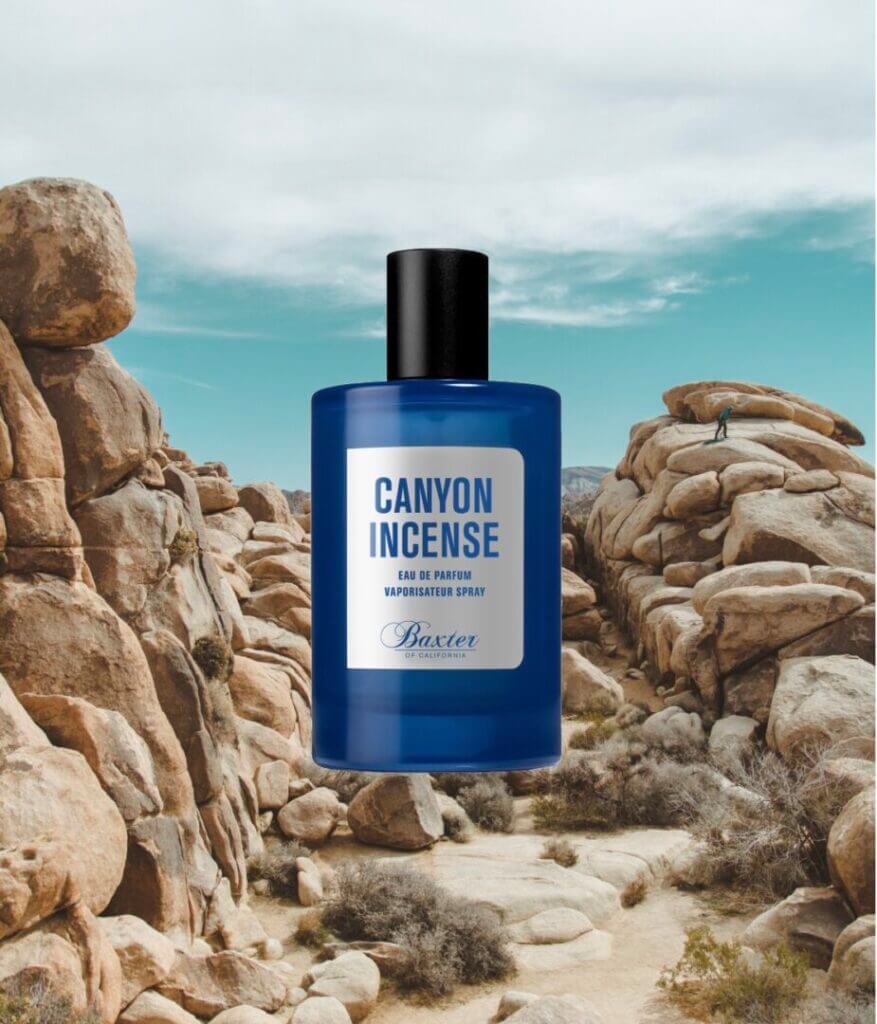 Canyon Incense Fragrance This unisex fragrance that is inspired by the leafy, woodsy California canyons would make a great Valentine's Day gift for both men and women. Their scent notes include Bergamont, Sandalwood, and Red Cedar, which makes for a perfect for date night or just for a night out.-$98.00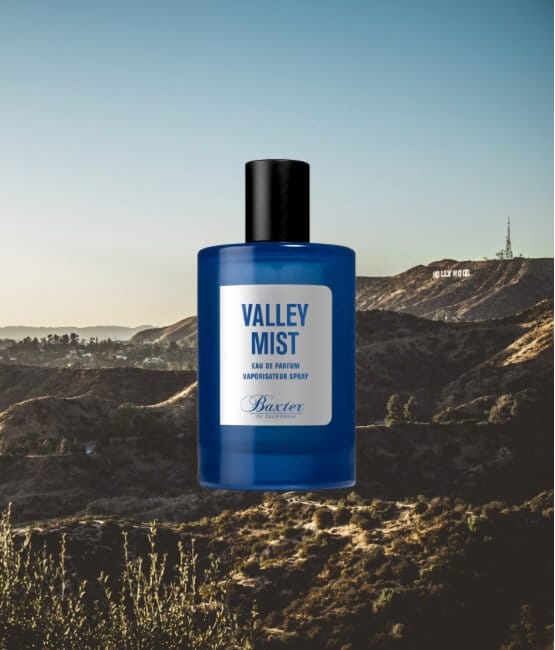 Valley Mist Fragrance This unisex fragrance that is inspired by the fresh orchids and valleys of Southern California would make a great Valentine's Day gift for both men and women. Its scent notes include Bergamont, Pine Needles, and Sheer Musk which makes for a perfect daytime scent. This scent is perfect for a daytime outing this Valentine's Day.  $98.00