Valentine's Day is nearly upon us, which means that if you haven't shopped by now, it's time to start the search for a thoughtful gift for the special man in your life. If you're aiming to find the perfect present, Style Lujo is here to help- we've pulled together a master list of gift guides for all the special someone's in your life.
Instead of waiting until the last minute, take the time to find him a special and unique gift that he'll truly treasure. If you're out of gift ideas or just haven't had a spare minute since the start of the new year to locate the perfect present just yet, don't stress! We've done the hard work for you, and found all the best gifts that the most stylish man will absolutely adore on Valentine's Day. Whether you're on the hunt for a romantic gift for a big date night or want to find a sweet keepsake for that Valentine's Day date night, we've got you covered. These are the sweet Valentine's Day gifts that he's sure to love.
Below, you'll find OFFICE TIME – Dress For Success standouts from our roundup, many of which are vetted by our team of fashion editors and our very own readers. We've also come up with a wide price range. And depending on how much you plan to spend on February 14, we found dozens of gifts at all price points.
All the best Valentine's Day gifts that he'll absolutely love.
TAKEOFF BACKPACK. PRICE: $3,300.00
Crossover Longwing: Designed in collaboration with Steve Nash, these shoes are created with a full-grain Italian calfskin upper, high-density TPU sole, and a high-traction thermal rubber outsole. It's a great hybrid shoe that will work with you from commute-to-office. ($289)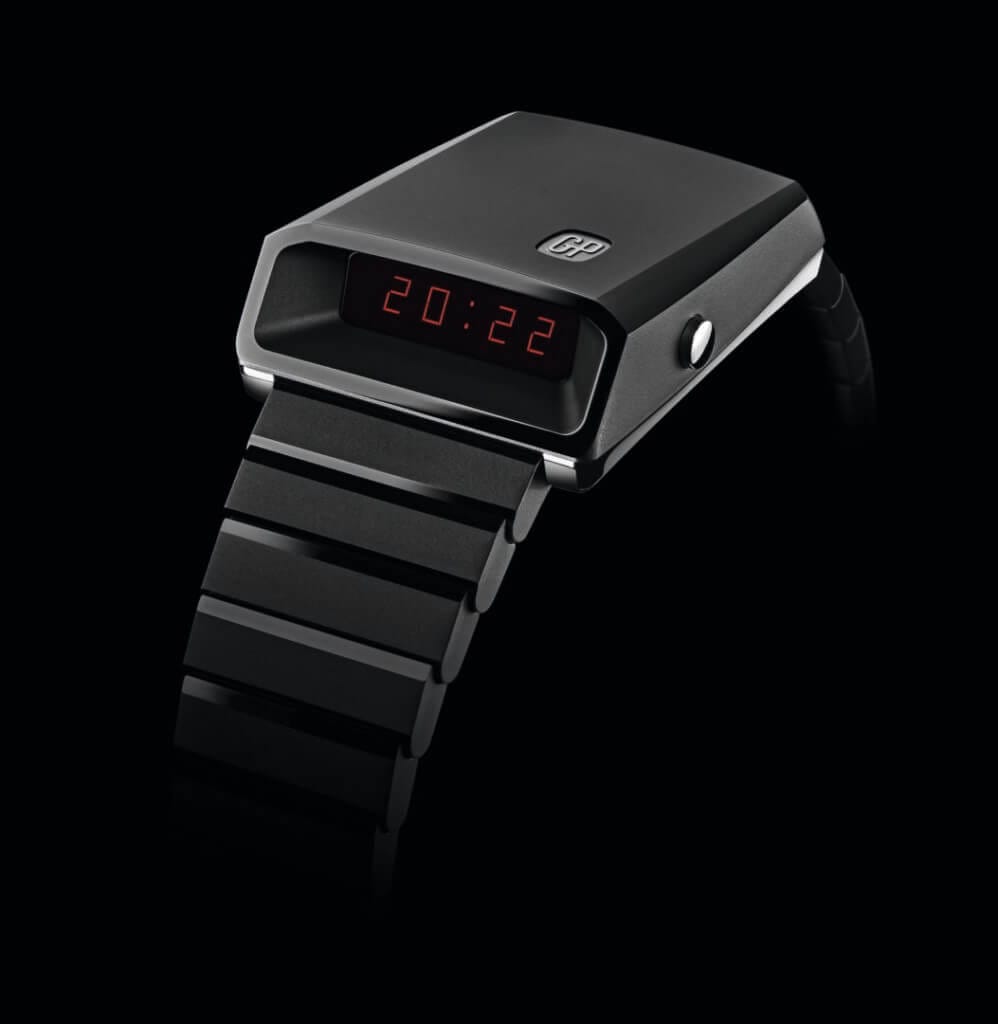 Casquette 2.0 This re-release of the original produced in the late 1970s, this innovative watch is sure to attract watch aficionados and style conscious wearers who are looking to elevate their style with a "blast from the past". It is the perfect balance of minimalist and unique design. $4,700.
Baltasar Coat Get him office ready this V-day with this show stopping royal blue wool trench coat. Perfect for the guy who likes to express his style and will think of you while doing so. $490
Astonished; the reaction we all seek when choosing the perfect Valentine's gift. That's why selecting a piece for that special someone that is precious and meaningful is so important.
That exceptional person deserves a quality slim wallet to store their essential cards and ID, and one that will fit discreetly in the pocket or clutch without causing an unsightly bulge. But the perfect luxury wallet shouldn't be all but invisible – in fact, it should make an impression each time it is pulled out to pay for dinner or designer shoes.
Bejeti's show-stopping number22 wallet is just the ticket, and is quite unlike any you will have ever seen or heard of before. The Bejeti number22 pushes the limits of what humanity can achieve with ingenuity and persistence. Its name is derived from the atomic number of the material of which it is comprised: Titanium. The metal is commonly created when white dwarf stars explode as type Ia supernovae after gorging on a companion star. Pure to its core, this wallet's creation is far from elemental.
Bejeti's unique heirloom wallets are crafted to be timeless works of functional art that can be passed down through the generations; their beauty is in their elegant design and complex patterning. Each piece is individually machined, hand polished, and hand assembled, all in small batches and in some cases limited to only five to seven total pieces, so you can be sure you're getting one of the most exclusive designer wallets available. Price: 6,900 USD www.bejeti.com
REGULAR-FIT SUIT IN CHECKED VIRGIN-WOOL SERGE– BOSS has the perfect options for any occasion. Their suiting options can be styled in multiple ways from casual to formal and are essential pieces for any wardrobe. $895.00
Premier Jour Scritto Leather Backpack Made in Italy. $3,820
The classic Rep tie dates to the early 20th century when Britain donned their regimental ties with left-to-right stripes to represent heart to sword. They quickly caught on with the boarding school and social club set. And in 1902 we Americanized the style by switching the direction of the stripes in a nod to every-man democracy. Today the BB#1 pattern made from silk expertly woven in Italy, is an enduring classic having graced the collars of our biggest pop-art stars and presidents for over a century. $98.50
Fausto Leather Trench Jacket Taking design cues from the classic trench coat, our Fausto jacket brings leather and a shorter length into the mix. The result? An impeccable double-breasted design, featuring wide lapels and cuff straps, that nods to biker, peacoat and trench styles all at once, yet feels like a true original, too. $995
AiiNAAK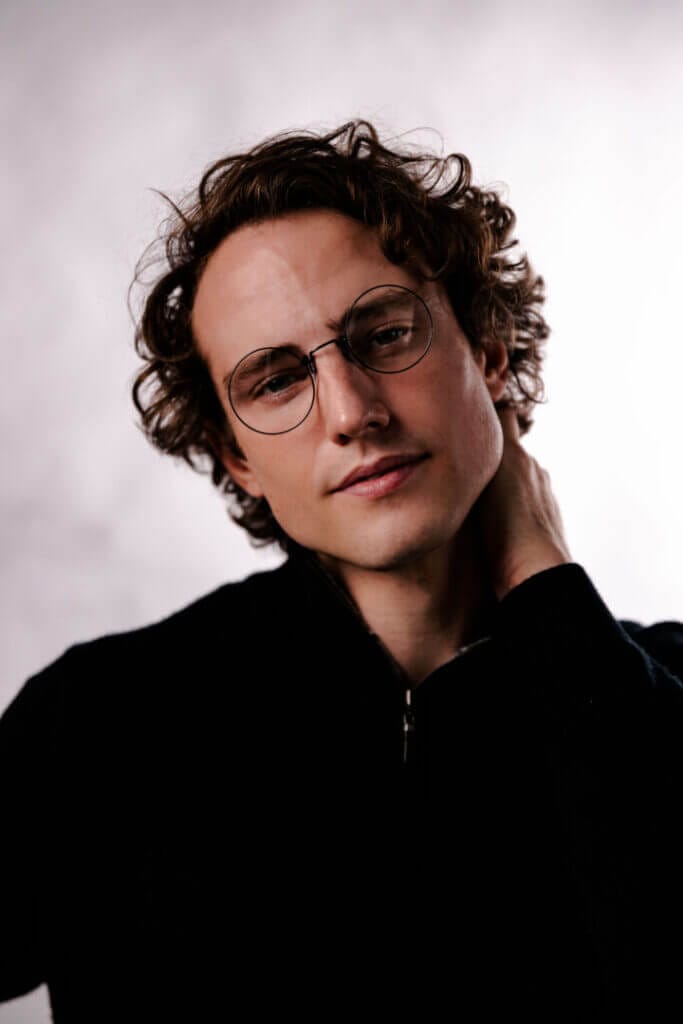 Setareh Glasses This smooth bridge silhouette oozes contemporary cool and confidence, made for those who want eyewear with a bit of edge and attitude. Now available with non-prescription & prescription bluelight lenses that combine 100% UV protection and anti-reflective to increase visual comfort in all light conditions. As always, the frame rests gently on the bridge of the nose for comfortable and innovative wear. $490
DEFY Skyline Skeleton The just-released DEFY Skyline Skeleton is the ultimate sporty-steel watch for this coming season, with a vintage-inspired design and a strong angular silhouette. Dressing for success in any situation is possible with the watch's quick-change strap system $11,000
Paul Stuart – Mason Suede Loafer: Nothing says Valentine's Day than a gorgeous pair of suede loafers in red. $595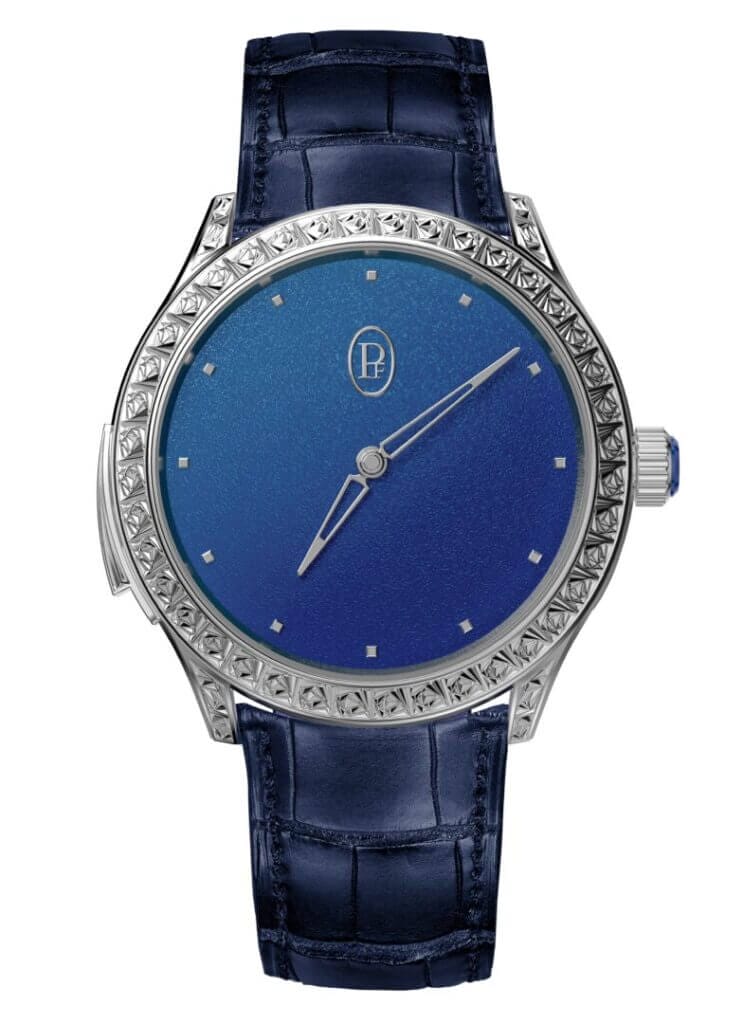 LES ROSES CARRÉES –COLLECTION GRAND FEU ROSA CELESTE–A must have for the romantic at heart and those that truly 'wear their emotions on their sleeve' Les Roses Carées is a stunningly intricate timepiece with a minute repeater emitting a cathedral-like sound and hand engraved roses along the dial and rose on the hunter case back. The devil is in the details with this piece, and this is sure to be a conversation starter during date night. Price Upon Request
Hartley Cotton Stretch Khaki Suit Made to measure men's apparel brand, Indochino has chic options to guarantee compliments from coworkers, with vintage-inspired silhouettes, modernized with relaxed proportions, rich colors, and bold fabrics. $499
Backpack in cowhide The functional design of this backpack is enriched with the slightly vintage feel of refined vachetta leather with a matte appearance and rich texture. To make carrying easy while traveling, the backpack features a rear strap designed to attach the accessory to the handle of a trolley. Versatile and stylish, this makes it the perfect gift for any businessman. Price: $4,950.00
Icon Automatic Featuring die-cut skeleton hands and a finely brushed dial the ICON is a beauty of a daily driver. With a powerful Seiko automatic movement, it's packed with technical greatness and finished with a clean, modern style that will surprise that special man in your life this Valentine's Day. $324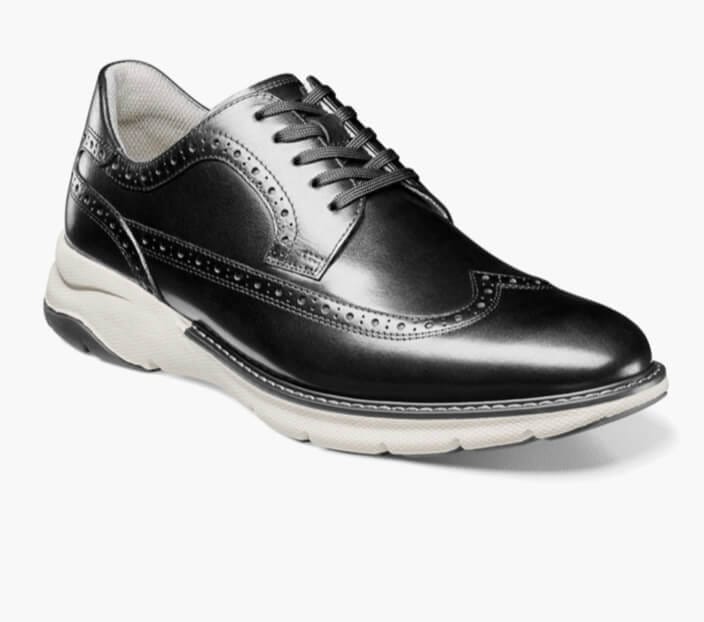 Frenzi Wingtip Oxford The Florsheim Frenzi Wingtip Oxford is the perfect gift to keep your man stylish and comfortable during his work day. It combines classic wingtip style with modern contrasting and bold sole. Perfect for office or after-hours, this shoe can do it all. With smooth leather upper, breathable mesh linings, fully cushioned Comfortech footbed with molded high rebound foam for long-term wearability, it's the epitome of function and style. Let your man feel handsome and fancy while also making sure he stays functional and comfy! $130
Classic Glo Brilliant Teeth Whitening Device Prepare for a romantic night out with this teeth whitening kit. The Classic GLO Brilliant Teeth Whitening Device combines light and heat to visibly whiten and brighten your smile without sensitivity just in time for a date with your loved one. $199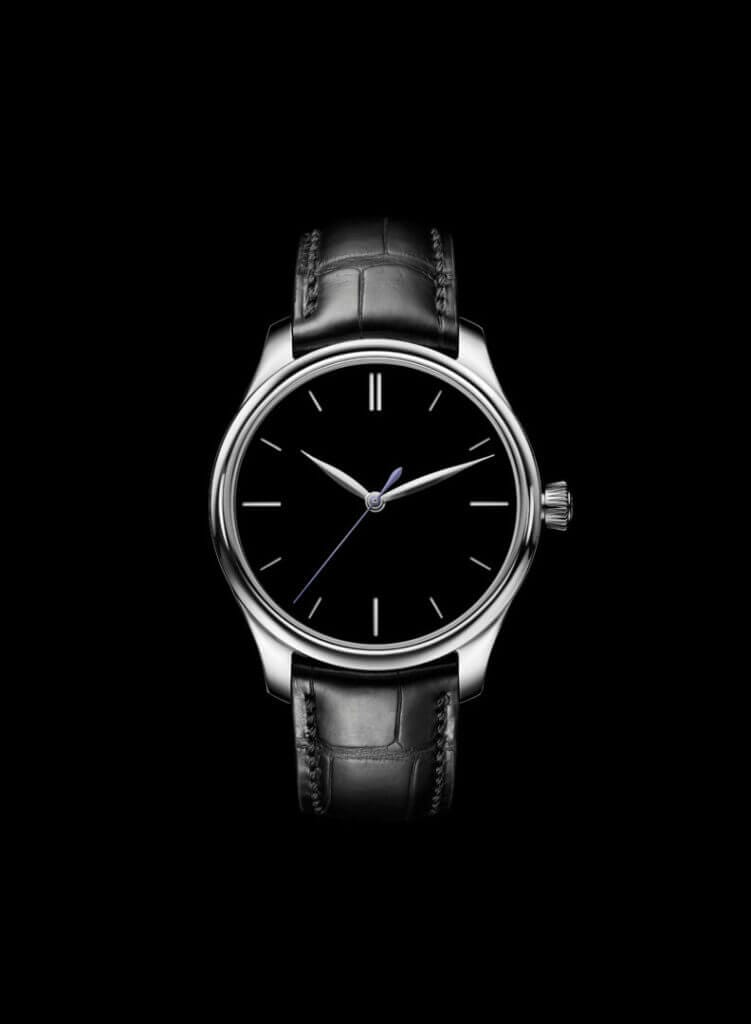 Endeavour Centre Seconds Vantablack "Black goes with anything" is taken to the next level with the Endeavour Centre Seconds Vantablack, with an ultra-dark dial that absorbs 99.956% of light. Success and stealthy is subtle yet refined with the steel case paired with the black alligator strap. $27,600
Montrose Turtleneck Sweater -The Montrose Turtleneck is sleek and luxurious and is the perfect sweater for dressing up your everyday style. The Montrose comes in various colors, but the rich burgundy makes option makes this particular sweater makes the perfect Valentine"s Day gift. $278
Nylon backpack with logo. This DNA backpack comes in 100% soft nylon, complete with practical compartments. Spacious for every day use. Price $1,945 available at select boutiques.
APL McLaren HySpeed™3. Luxury supercar maker McLaren Automotive and high-performance athletic footwear brand APL have just released a new drop of the APL McLaren HySpeed in three striking colorways inspired by the vibrancy, dynamics and energy of McLaren supercars.
The APL McLaren HySpeed is now available in three new colorways including:
Magenta/Pristine: The vibrant magenta represents McLaren's dynamicism. This is mixed seamlessly with elevated yellow hues — an ode to the innate luxury of APL and McLaren.
Black/White: An updated, fresh new take on APL's historical best-selling colorway.
Pristine/Tan/Midnight: A lifestyle inspired colorway taking inspiration from McLaren's stunning interiors and the elegant landscape of the French Riviera.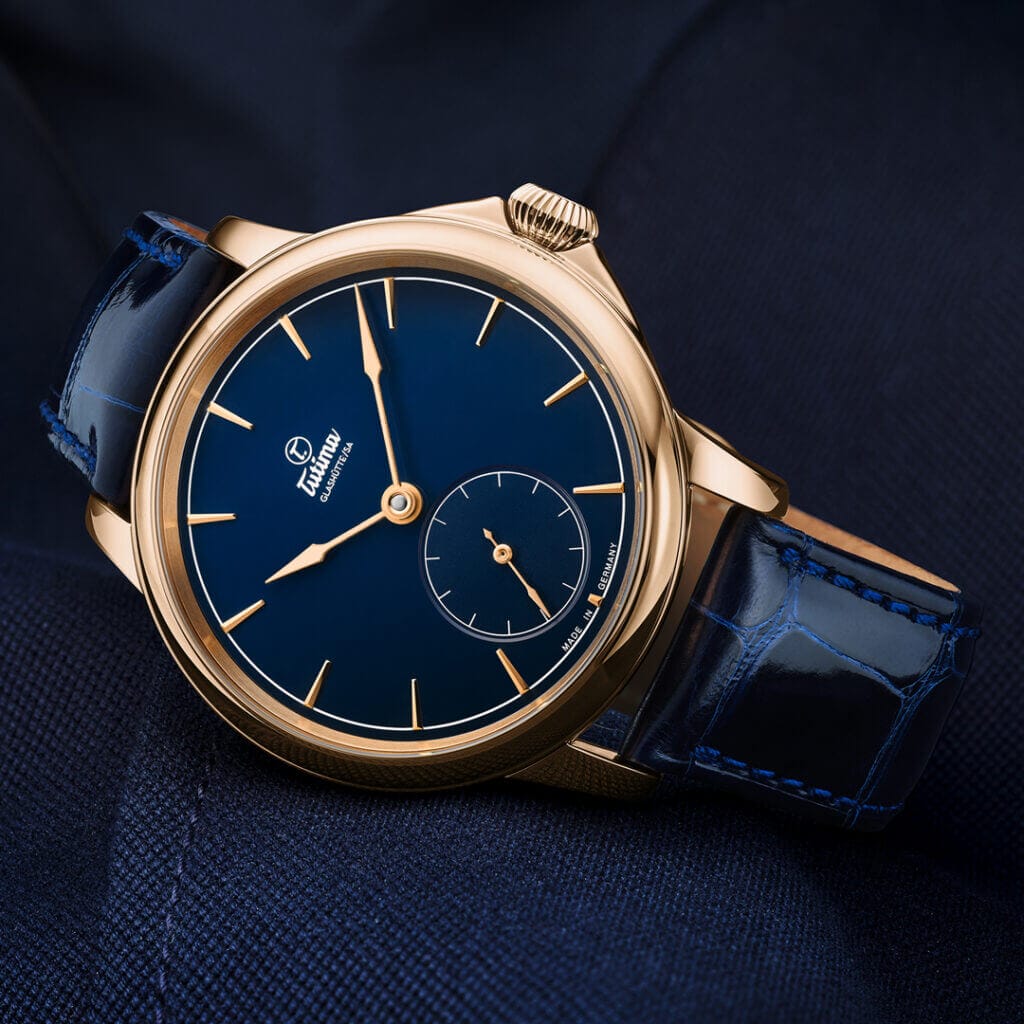 Patria Gold A unique dress watch with high contrast between the 18-karat rose gold case and deep blue dial, the Patria is the ultimate dress watch that doesn't miss a detail, with hand-polished hour, minute, and subdial hands. $21,000
Men's Monk Strap Loafer Men's Dress Loafers are perfect for any occasion- especially the loveliest holiday of the year. Don't let yourself down by not purchasing a pair of our favorite dress loafers today. Stay sturdy and comfortable. Don't compromise style for comfort. Create a moment for yourself whenever you slip into these Men's Dress Loafers. Try these out for date night and you're sure to impress your V-day date! $49.99.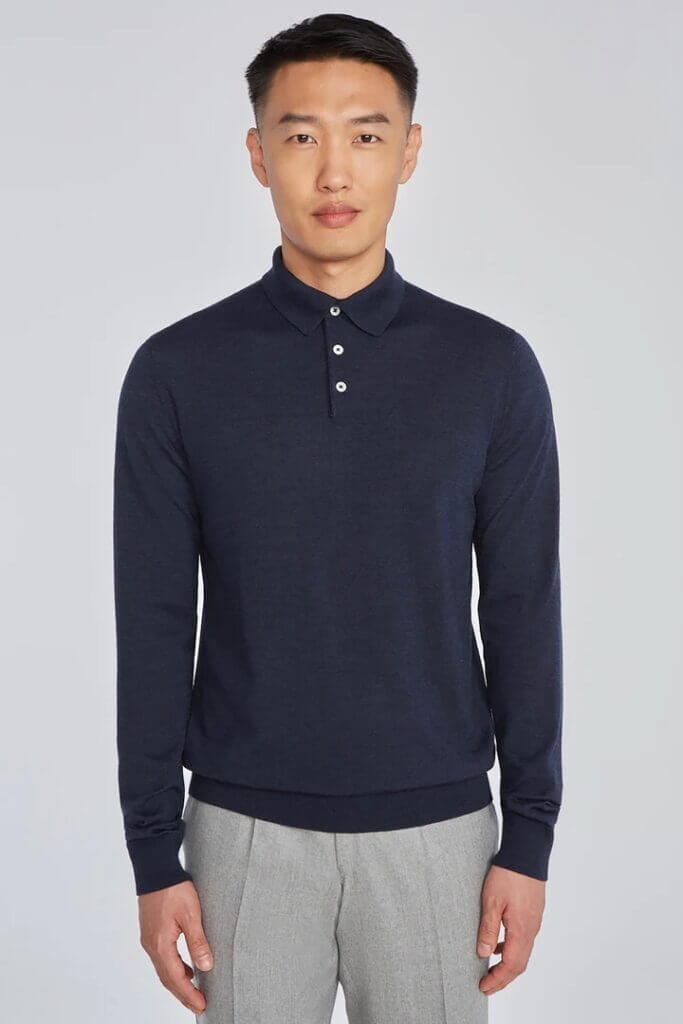 Melville Long Sleeve Polo-The Melville is the perfect Valentines day gift for any man looking to elevate his work style. $278
MILES™ Miles is a timeless, classic watch that's beautifully crafted with a premium leather band in three autumnal shades. The traditional dial design brings an air of old-world sophistication and is finished with rich tones of burgundy, tan, and green in sumptuous genuine leather. Complement your dressy look or elevate a casual weekend fit with the unisex Miles.- $75
Solid Mirror Flat-Link and Paper Clip Link Chain Necklace in 10K Gold– We all love a man who rocks jewelry. Whether they are into a simple or a more intricate look, choose from a variety of Banter by Piercing Pagoda men's rings, necklaces, and bracelets for the perfect matching set. The brand's fine jewelry is ideal for everyday wear as it's made with real gold and sterling silver. $154.00
Noble Shearling-Lined Lambskin Leather Gloves For anyone sending their man to the office, keep him warm and stylish all season long with Overland's sheepskin gloves. Trust me – he'll be thanking you every time he puts on the brand's gloves. $119.00
ACCUTRON Legacy Automatic '565' Limited Edition With Silver Dial Whether your significant other is a watch connoisseur or novice, a timepiece is a classic gift that is sure to leave a lasting impression. From elegant vintage pieces to splurge-worthy sports watches, eye-catching art books, and models that can be shared between loved ones – Hodinkee's got you covered. This year, I love the ACCUTRON Legacy Automatic '565' Limited Edition With Silver Dial for her. Price in USD $1,390
The UNTUCKit Wrinkle-Free Marcasin Shirt always comes out of the dryer ready to wear—and stays crisp the whole day. It's cut to the perfect untucked length and made from soft cotton to keep you comfortable. Wear it under a sweater or your favorite winter jacket for an easy, go-to look for wherever the day takes you.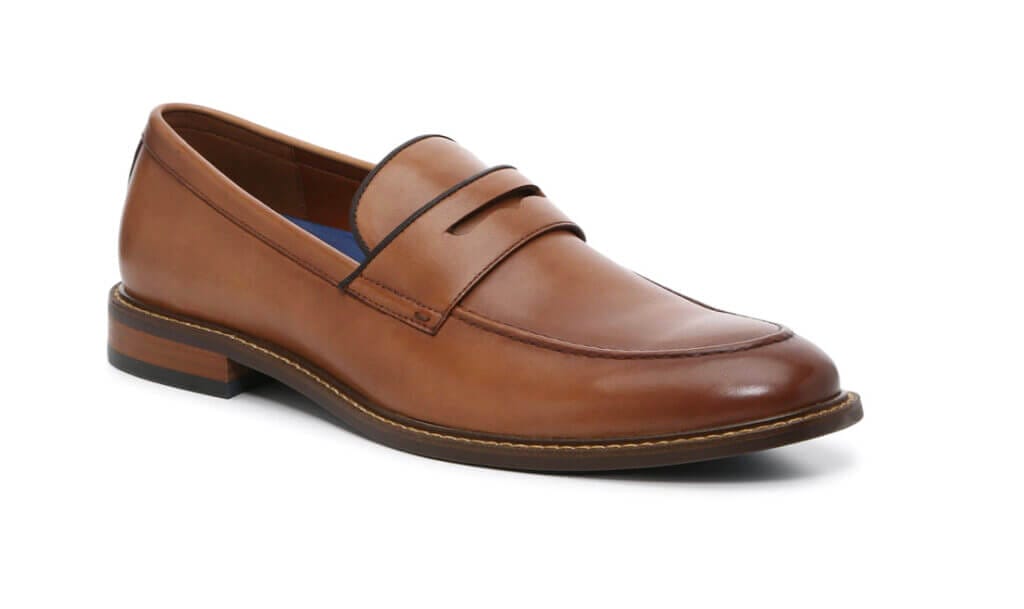 Vince Camuto Layton Penny Loafer These are the perfect dapper style for your Vday date night! Crafted from leather, this classic Layton penny loafer by Vince Camuto brings a bit of timeless flair to your ensembles. The padded footbed cushions your steps so you take on the day with ease. $89.99
bit of timeless flair to your ensembles. The padded footbed cushions your steps so you take on the day with ease. $89.99
Peeq Sunglasses: sunglasses are the world's first reversible sunglasses and therefore, for the first time ever, your sunglasses can be 2 pairs in 1. The Black and Retro Havana aviators are the perfect gift as the aviator style is a classic style which fits both casual and business wear. Furthermore, the black and brown colors allow for the sunglasses to match any shirt or suit your significant other might wear Current launch sale price: $59