Valentine's Day is nearly upon us, which means that if you haven't shopped by now, it's time to start the search for a thoughtful gift for the special man in your life. If you're aiming to find the perfect present, Style Lujo is here to help- we've pulled together a master list of gift guides for all the special someone's in your life.
Instead of waiting until the last minute, take the time to find him a special and unique gift that he'll truly treasure. If you're out of gift ideas or just haven't had a spare minute since the start of the new year to locate the perfect present just yet, don't stress! We've done the hard work for you, and found all the best gifts that the most stylish man will absolutely adore on Valentine's Day. Whether you're on the hunt for a romantic gift for a big date night or want to find a sweet keepsake for that Valentine's Day date night, we've got you covered. These are the sweet Valentine's Day gifts that he's sure to love.
Below, you'll find COLOGNES WITH SEX-APPEAL standouts from our roundup, many of which are vetted by our team of fashion editors and our very own readers. We've also come up with a wide price range. And depending on how much you plan to spend on February 14, we found dozens of gifts at all price points.
All the best Valentine's Day gifts that he'll absolutely love.
Hot Heart for Men An extraordinary power of male seduction hidden in fiery accords of grapefruit and cardamom. Luring and arousing, Hot Heart's notes of cypress, musk and oak moss penetrate with a lustful yet singed touch. Beneath its sizzling surface, tones of grapefruit and clary sage invigorate the body, while secretive hints of herbal lavender provide depth and overwhelming calm. Retail Price: $4,300
Anticonformiste is a tribute to New York, a city that is dear to the heart of Master Perfumer Alberto Morillas. It is a modern and urban fragrance that can be worn from the moment you wake up to the moment you go to bed. From the first spritz, the liveliness of mint and Sichuan pepper blends with the surprising pairing marine notes and violet leaf. A floral touch of chic gardenia and vibrant woody base and conjures the exhilarating feeling of absolute freedom; the moment one realizes that, in New York, everything is possible. For the scent's packaging, there was a desire for this emotion and energy to be reflected on the bottle which can be read both during the day and night thanks to fluorescent ink. Anticonformiste (Launch date Feb 2023) $260.00
Uomo Born In Roma Intense: ($156/100ml). From day to night, for Born In Roma Intense, Valentino pushes the audacious signature of the original Born In Roma into a warmer and more sensual register in a resolutely haute couture spirt. Discover Born In Roma Intense, the scent of those who express themselves with intensity. Available both Donna Born In Roma Intense and Uomo Born In Roma Intense .
Trudon
MORTEL NOIR
An intense and spicy perfume, Mortel Noir has the mystical presence of an artist evolving between light and darkness. Combining a virile force with natural harmonies, Mortel Noir suggests skins heating up against one another: the strength of black pepper from Madagascar blended with incense from Somalia, myrrh and benzoin reveal the erotic spell of pure Cistus. In a dark attire, Mortel Noir impresses with its matte black bottle and cap: on the label, the sole name of the perfume shines in gold letters. Equally adorned in hot gold, a drawing by Bastien Coulon runs on the outside of the ink-black box: it features an artist as a mortal creative figure plunging into the abyss. Retailer: trudon.com 100 mL – $290
Dark Dark borrows from chocolate its most seductive facets to play with emotions and captivate the senses. Inspired by Anais and Olivier's favorite chocolatier, DARK is like a sophisticated guilty pleasure, with notes of hazelnut, vanilla, cinnamon, and dark chocolate. $185.00
The Harmonist:
Velvet Fire Parfum ($285) – Velvet Fire is a charismatic aroma that arouses and ignites. Its sensual combination of woody notes impassions and illuminates the wearer, like the sun's caress.
STONER (EAU DE PARFUM) It was no easy feat to create a natural fragrance that meets the expectations of fine fragrance. Our small batch fragrances and candles are beyond clean and are made from natural oils and raw materials. Our Eau De Parfum is blended with organic sugar cane alcohol and our candles are made with 100% soy wax and finished with a cotton wick. $98.00 ℮ 30 mL / 1 fl. Oz.
NOTES: Sexy notes of resinous wood, herbs, citrus, lavender, and earth. Resinous woods, enveloped in mysterious layers of neroli, herbs, lavender, leather and woodsmoke.
SCENT PROFILE: Warm, Sensual, Herbal, Incense
Safe Clean Plant-Based Ingredients: No phthalates. No parabens. No formaldehyde. No synthetic
BRAVO SIERRA's All- American Eau De Cologne BRAVO SIERRA's newest launch, the Eau De Cologne, is a bold new take on a classic musk that makes the perfect gift for Valentine's Day —sensual notes of warm Leather and Cedarwood are elevated by bright Citrus top notes, with rich Juniper Berry and Botanicals to bring it down to earth. $45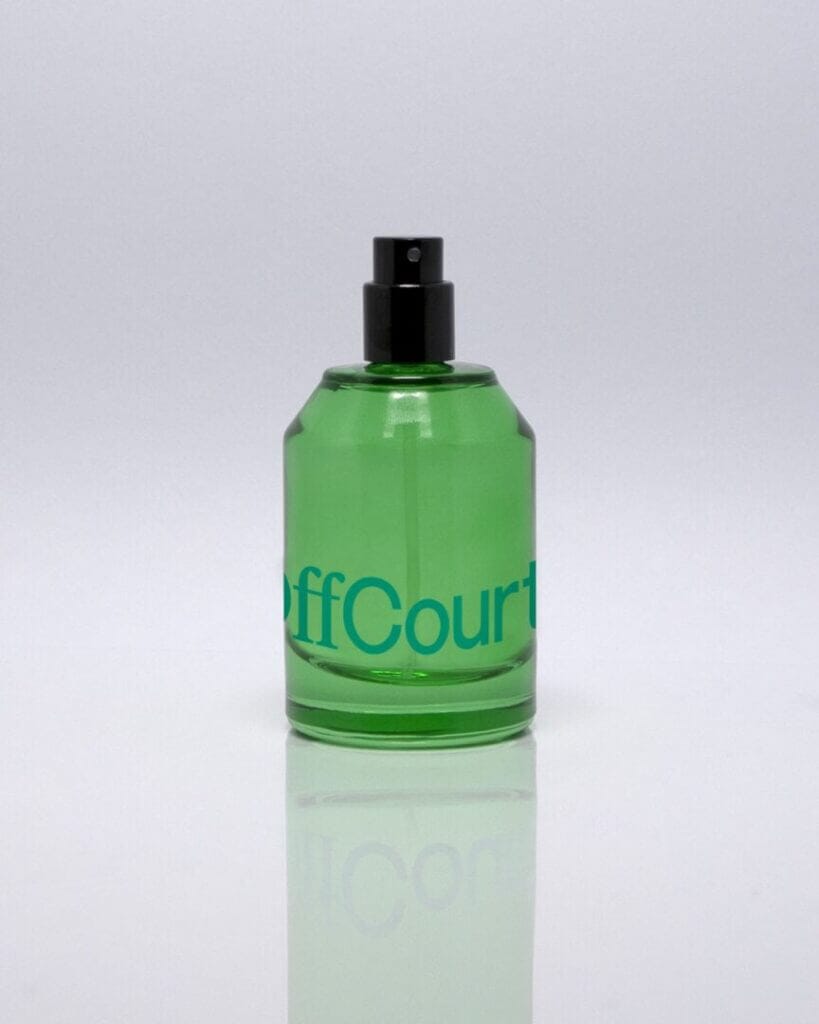 Fine Fragrance Fig Leaves + White Musk Give your significant other the gift of smelling great! This Verdant fig leaves offer a complex and inviting natural green to lead this scent. Vetiver goes deeper bringing a mossy, almost woodiness, while white musk rounds it off with a clean, crisp airiness. Inspired by earthy freshness like hiking Big Sur after a spring rain or cycling the Mediterranean. $45.00