As February 14th approaches, some wait in anticipation and some in dread, but no matter if you are single or in a relationship, we could all use a day to celebrate love. Whether you are on the hunt for the perfect gift for your significant other, loved ones, or a treat for yourself, Klarna, the global shopping and payments service and #1 shopping tool for Valentine's Day, is here to help with its latest Valentine's Day trend data report. Check out what shoppers are on the hunt for – for themselves or their significant others – highlights from the findings include:
In the past two weeks, the purchase of birthstone bracelets has increased 154%.
There is nothing better than cooking with the ones you love, which is why Klarna consumers are purchasing cast iron pans 215% more than they were at the beginning of the month.
No surprise here that purchases of boxes of chocolate have increased 1601% in the last three months.
Galentine's day would not be complete without a bottle, or two, of wine. Klarna shoppers are already getting prepared, which is why the purchase of wine preservers has increased 290% in the past three months and the purchase of wine chillers has increased 109% in the same time frame.
Shopping for the man in your life is no easy task, but Klarna shoppers know what they are doing as the purchase of shaving kits has increased 147% in the past three months
Heart-shaped glasses have seen an increase in purchases by 724% in the past two weeks and people are preparing for their Valentine's Day parties
*Klarna's Shopping Index is calculated based on the number of sold items and reflects the true trends regardless of overall category sales growth. The data is from online purchases with Klarna in the US, from time periods between December 1, 2021 and December 30, 2022.
Below, you'll find surprise gifts that say ' I LOVE YOU' -standouts from our roundup, many of which are vetted by our team of fashion editors and our very own readers. We've also come up with a wide price range. And depending on how much you plan to spend on February 14, we found dozens of gifts at all price points.
All the best Valentine's Day gifts that she'll love.
Medusa Biggie crossbody bag, mini bag and pouch in green, bucket hat with Versace Allover print and embroidered Versace logo in green, and Medusa Biggie sunglasses in green.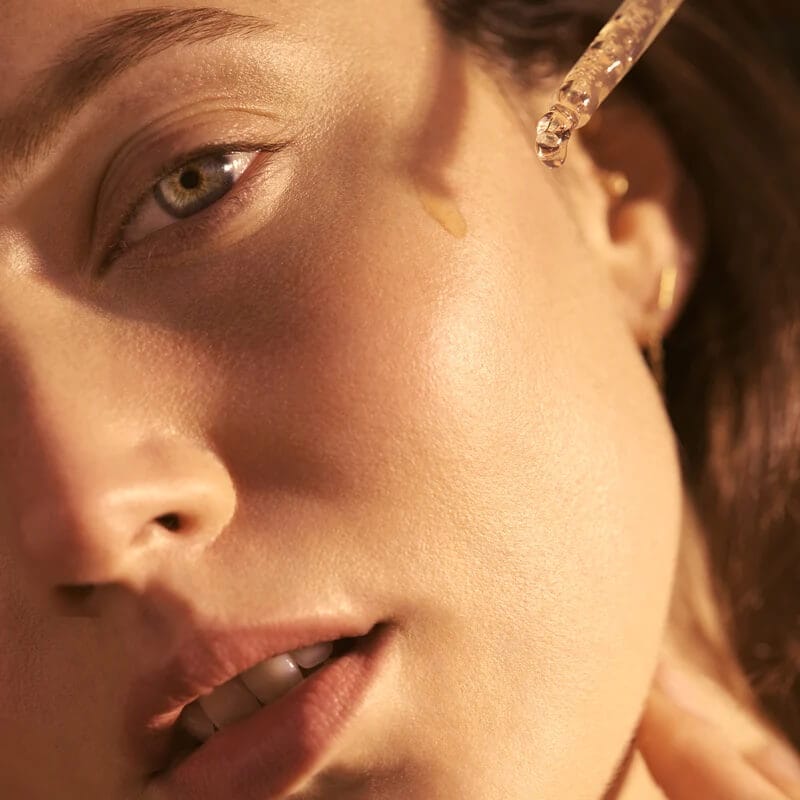 EVE LOM Radiance Repair Retinol Serum Revive and extend your Valentine's Day glow with EVE LOM's multi-active Radiance Repair Retinol Serum, or give the gift of glowing skin to a loved one! This serum utilizes a sophisticated scientific combination of wrinkle-fighting Liposome Encapsulated Retinol and microbiome re-balancing Prebiotic Oat Kernel Ferment to powerfully prevent and protect skin against multiple signs of ageing. This formula is fortified with Alpha Hydroxy Acids (AHAs) that exfoliate and smooth the skin. Gentle-yet-potent, the Radiance Repair Retinol Serum plumps and hydrates skin, delivering a firmer, smoother and more even complexion over time – for a perfectly even, dare we say kissable, skin tone this Valentine's Day. $185
Kim Fur Coat This delicious pink faux fur coat is a perfect gift this V-day to the fashionista woman in your life that enjoys dressing up… or just loves pink! This is a thoughtful gift that shows her how much you love her she won't want to take off. Price: $590
Small Terry Cloth Shopper -An innovative vision and interpretation of our classic shopper with a detachable black strap. This spacious shopper is made in terry cloth embellished by the Dolce & Gabbana logo plate. $1,995 available at select boutiques. The new color is limited edition and a part of Cioci's "Kiss Kiss" Valentine's Day capsule. $898.00
Age Fearless" Full Range Visible Repair Bundle Give the gift of everlasting skin with Best-selling New Zealand natural skincare brand essano. It's bringing the topic of aging and menopause to the forefront with the launch of their latest skincare range. Developed from in-depth research to address the most pressing skin concerns for women aged 50 and over, essano introduces its new Visible Repair range, scientifically formulated and specifically designed for mature skin, making it the perfect gift for any beauty addict in your life. $75
Bowery Dress in Amethyst . Joy Cioci's silk Bowery Dress in Amethyst is the perfect dress to wear on a night out with your lover or Galentine. Made in New York, the sexy dress features a princess dart and a drop waist with a high slit to enjoy a night of dancing. Th
Flowerboy Project, a flower & coffee bodega located in Venice, CA, is expanding beyond its physical location to introduce a new virtual gifting experience with one-of-a-kind, limited-edition digital bouquets. Founders Sean Knibb of Knibb Design and Stella Shirinda want to make it effortless to share the joy of gifting those we love and are continually in search of innovative ways for people to connect with each other. The digital bouquets merge the experience of receiving beautiful flowers in their Venice store with a wider digital community, turning their local experience into one that can be enjoyed worldwide just in time for Valentine's Day. Price points for the first release are between $47 – $275 and will be available to shop at flowerboyproject.com. Link: Flowerboy Project Digital Bouquets
DKNY:
Seamless Strappy Bra $39.50
CORE TRIO GIFT SET We aren't just natural and scientifically proven skincare, we are the foundation for confidence. Our products help you put your best face forward so you can inspire others to do the same.
Veriphy Skincare is a perfect gift for Valentine's Day, as taking care of the people we love includes helping them feel and look their best, naturally! ON SALE right now for $215.00! The regular price is $272.00
Preppy sweater style for a new generation has arrived. Ours features an intarsia design that mimics the classic top-tied-around-the-shoulders look. We can't wait to pair it with pretty much everything. $168.00
d'Alba Italian White Truffle Vegan Gift Set For the Vegan beauty lover, she will love this gift set from d'Alba! It includes the best-selling White Truffle First Spray Serum and the White Truffle Nourishing Hand Serum in Cream as the perfect hydration booster duo to use before date night. Both products are useful for all skin types. Clinically tested for safe use on sensitive skin. This gift set is enriched with white truffles and avocado oil for deep hydration and radiant glowing skin. The 3-in-1 Hand Cream is also enriched with white truffles and shea butter, perfumed to linger all day with a silky velvety hydrated finish. Also includes Niacinamide and Hyaluronic acids for anti-aging benefits. $36
GLADSTN LONDON Carte Blanche bag in Cremisi red -Carte Blanche blends classic inspiration and modern spirit into a day-to-evening bag perfect for carrying those important things such as a laptop. It can either be hand carried, worn on the shoulder, or casually worn crossbody using the adjustable woven shoulder strap. Perfect for Valentine's Day, the red color way is fiery and bold and will surely impress your loved one who will cherish this bag for years to come. Approx.: $815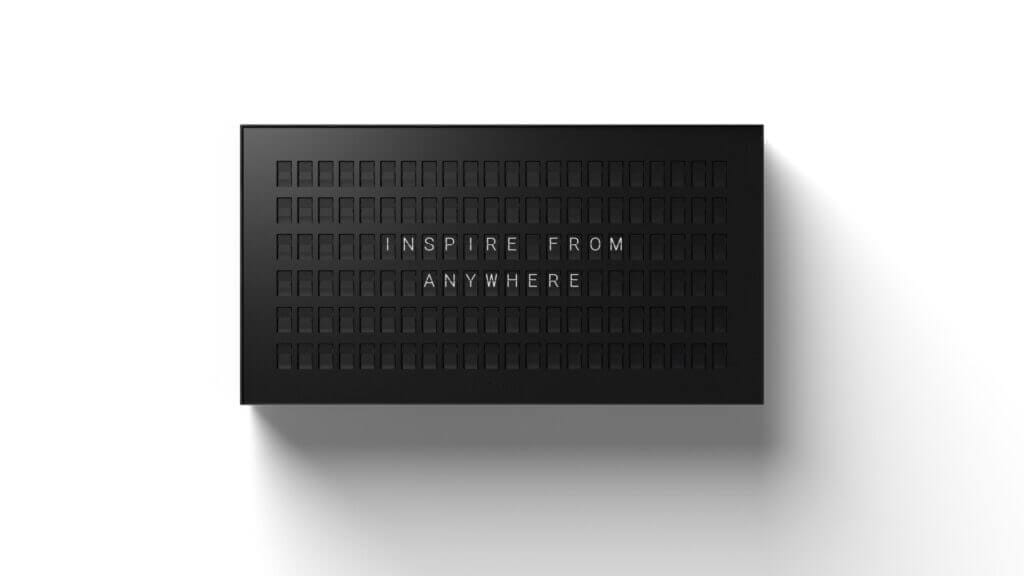 Vestaboard The beautifully designed smart messaging display is the perfect cool-tech, luxe gift. Vestaboard captures attention with a shared messaging experience from your smartphone, bringing messaging and entertainment with a touch of nostalgia. The wall-mounted messaging board was inspired by old-school train station flip tiles and is used to send notes of love to your family at home or across the country, get timely notifications such as the weather forecast, calendar updates, text messages and much more. $3,295
Suede biker jacket with monili–Refined Brunello Cucinelli materials enrich the sporty flavor of this Biker jacket, a menswear-inspired iconic style. The suede's soft texture, dyed in a delicate color of the season, gives this garment a soft effect, while rows of shiny monili create a refined luminous stripe behind the neck. The zipper pockets and a silk-blend crêpe lining complete the style and comfort of this piece. Luxurious and unique, this jacket is perfect for Valentine's Day. Price: $7,495.00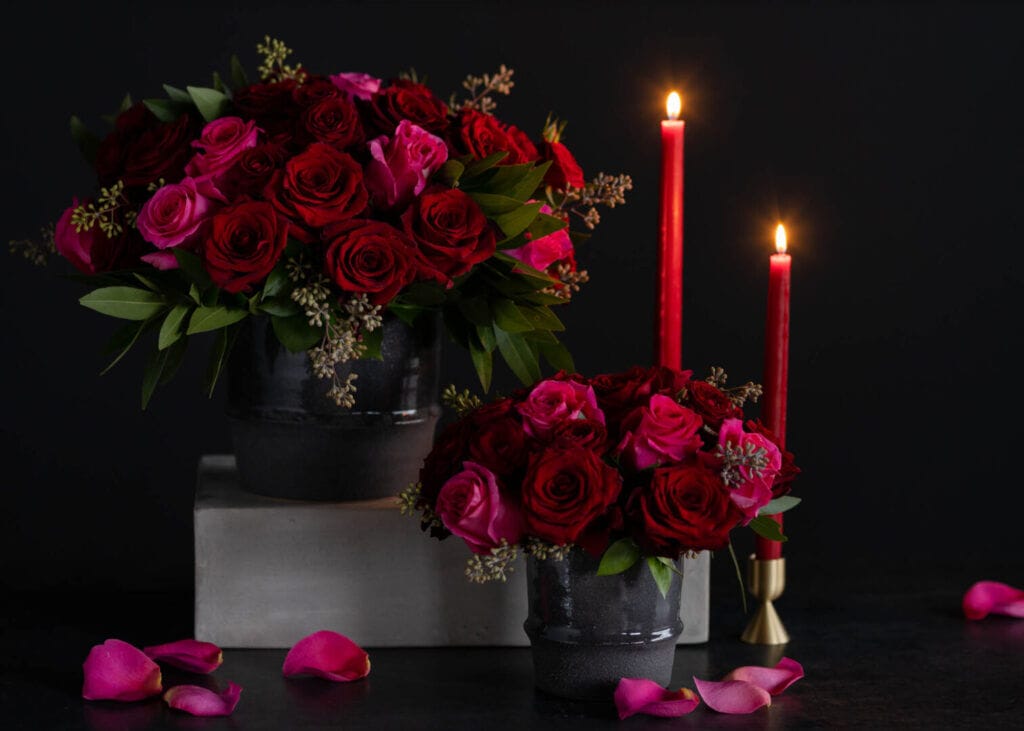 Flower Of The Month Subscription 12 Months of $200 designs Celebrate the best of every season with Winston Flowers' 'Flower of the Month' subscription program. Each month, Winston Flowers' expert designers create original arrangements exquisitely composed of stunning, in-season blooms. Simply choose the price and duration that best suits your needs to enjoy unique designs month after month! Price: $2,400
A luxury shoe like this is the perfect surprise way to show her how much you really love her, plus this romantic hue is perfect for Valentines or a date night. $492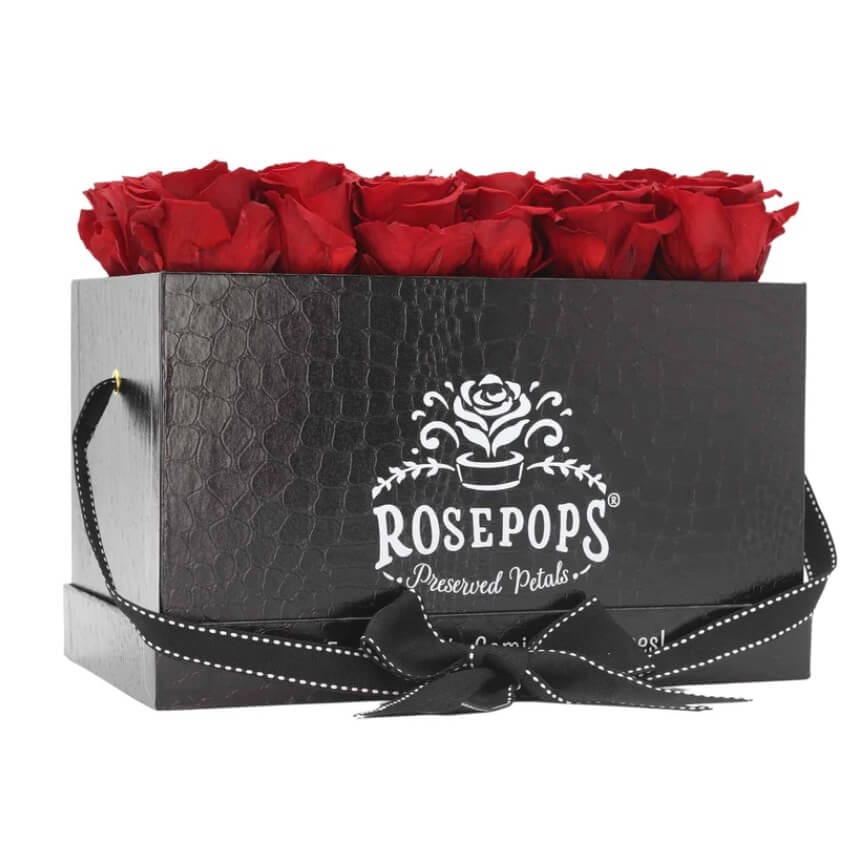 The Flirty Dozen-Rosepops offers curated collections that present its own unique aesthetic and can be enhanced with custom blended fragrances, monograms, and charms. They work exclusively with Ecuadorian farms that offer only the finest in preserved petals, allowing their arrangements to remain robust for one year or longer. They are the only roses on the market that will pop out of the box, offering signature collections and unique personalization. $170
Forme Developed by an orthopedic surgeon, Forme's patented posture correcting technology engages scapular and spinal muscle memory to improve the body's alignment. Forme®'s posture wearables teach the body what good posture feels like by naturally rolling the shoulders back and down, while opening up the chest and hips. This continual biofeedback leads to improved posture when standing, sitting, and lying down, while reducing posterior chain muscle fatigue and improving oxygenation for faster recovery.
Their products targeted towards improving posture include Arch Booster Socks ($29), The Ace Polo ($198), The Core Tee ($168), The Power Bra ($168), The Sculpt+ Leggings ($138), and more.
Forme is also available on affiliates and connected with Skimlinks HERE. Images HERE.
Smart Probiotic Heights was founded to help people do more of what they want by investing in braincare: the simple act of looking after your brain—no buzzwords, no fluff. Just one simple idea that brings neurological, emotional, and physical well-being together. $50
Ethereal Charm Set (Year of the Rabbit) Let your best features stand out with clear skin, nourished lips, and craft a timeless look infused with floral essences. Create an immaculate all-day base with our balancing foundation and ultra-fine oil-control setting powder. Then, bring on the charm with a comfortable matte lip or a mirror shine pout. When the day is done, pamper your lips with a generous layer of Ginseng Care Lip Balm to heal dryness and seal in moisture. Celebrate Chinese New Year with the Ethereal Charm Set (Year of the Rabbit) from Florasis $165.00 USD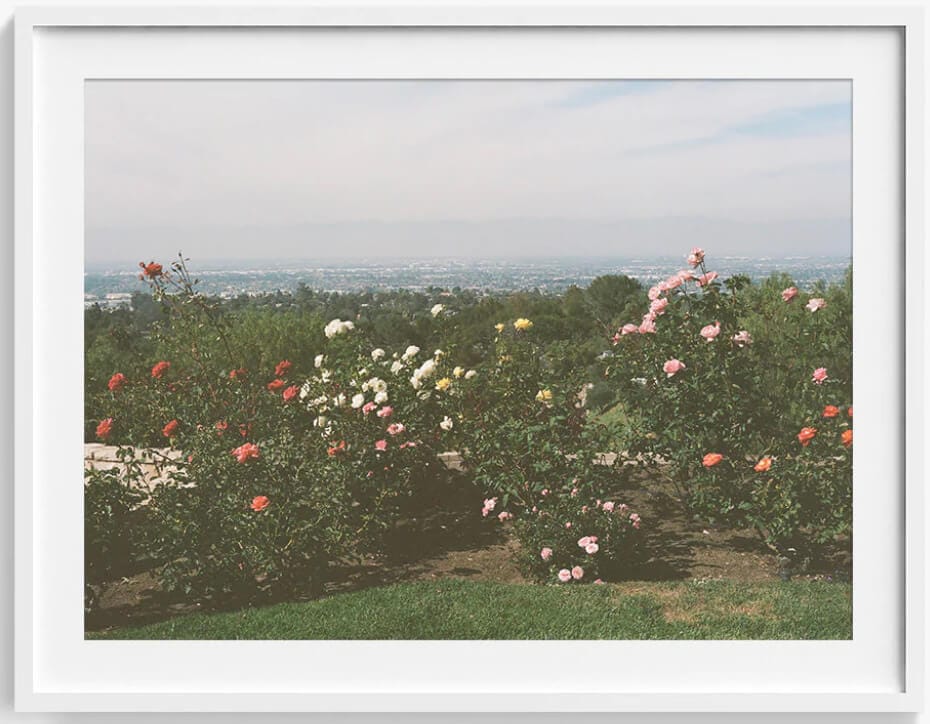 Rolling Hills Roses With a wide assortment of one of a kind artwork selections, Tappan Collective allows you to share the beautiful love language of art this Valentine's Day. $240
The Functional Chocolate Company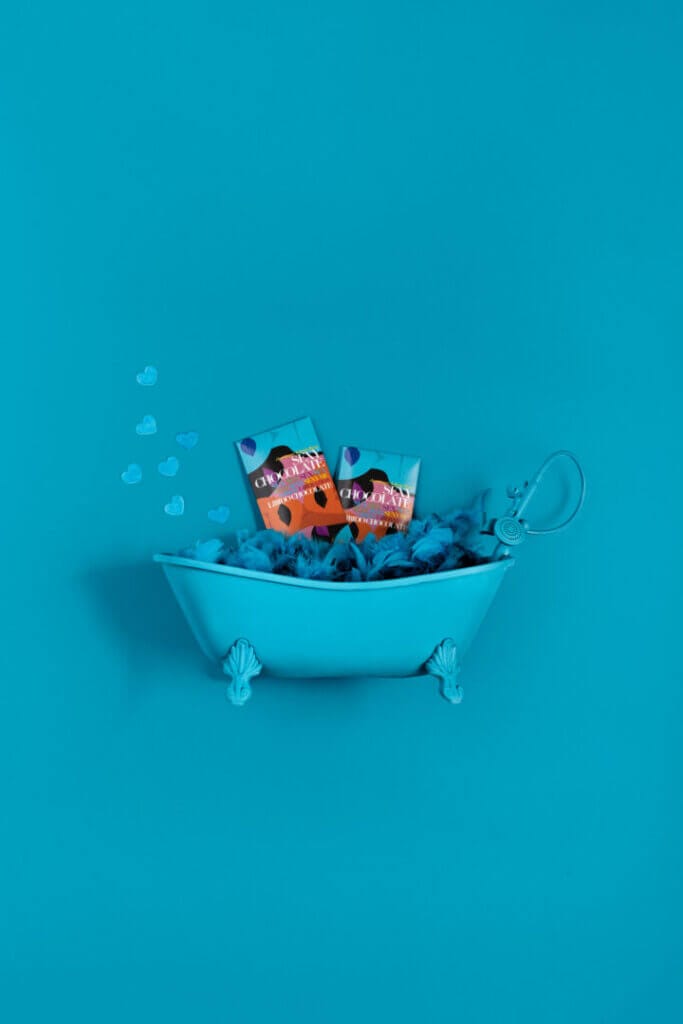 Sexy Chocolate-Sexy Chocolate combines ethically sourced, naturally vegan dark chocolate with a proven blend of vitamins, minerals, and trusted botanicals like fenugreek to help promote intimacy and desire. $7.89
Bellemere New York
Contemporary Cashmere Beret (bellemerenewyork.com) This stylish beret is made from premium quality hand-loomed cashmere and this elegant hat will go with so many outfits. It goes without saying that this Paris styled beret is fashionable and feminine. This knitted beret could be a sweet gift cap for holidays or just daily wearing. $96
Classic Glo Brilliant Teeth Whitening Device Prepare for a romantic night out with this teeth whitening kit. The Classic GLO Brilliant Teeth Whitening Device combines light and heat to visibly whiten and brighten your smile without sensitivity just in time for a date with your loved one. $199
The Shruggie Beanie The Cheery Red and Pink Shruggie Beanies are made of 100% acrylic knit. The coordinating colors make for a cozy addition to February weather and snuggling up with loved ones. $40
Lois Shirt in Embroidered Cotton Poplin -Simplicity is an easy, tailored button front shirt. The Lois has a softly gathered puff sleeve and embroidery throughout that adds feminine appeal to a classic wardrobe essential. Made in a lightweight cotton poplin with multi-colored thread dot embroidery. The Lois is made of responsible, traceable cotton fabric and is part of the Câllas Responsible Collection. Made in Italy. $550
Milano Silk Scarf Mare Large A silk twill scarf is a featured accessory throughout the Câllas collection. The unique print is created to be a "souvenir" of the inspiration for the collection. For this season, the glossy silk twill features a vivid illustration of the landmarks of Milan, the home of Câllas. As the Câllas collection continues to be inspired by destinations throughout the world, the Câllas scarves will be available in limited series to collect. Also available in black and white. $290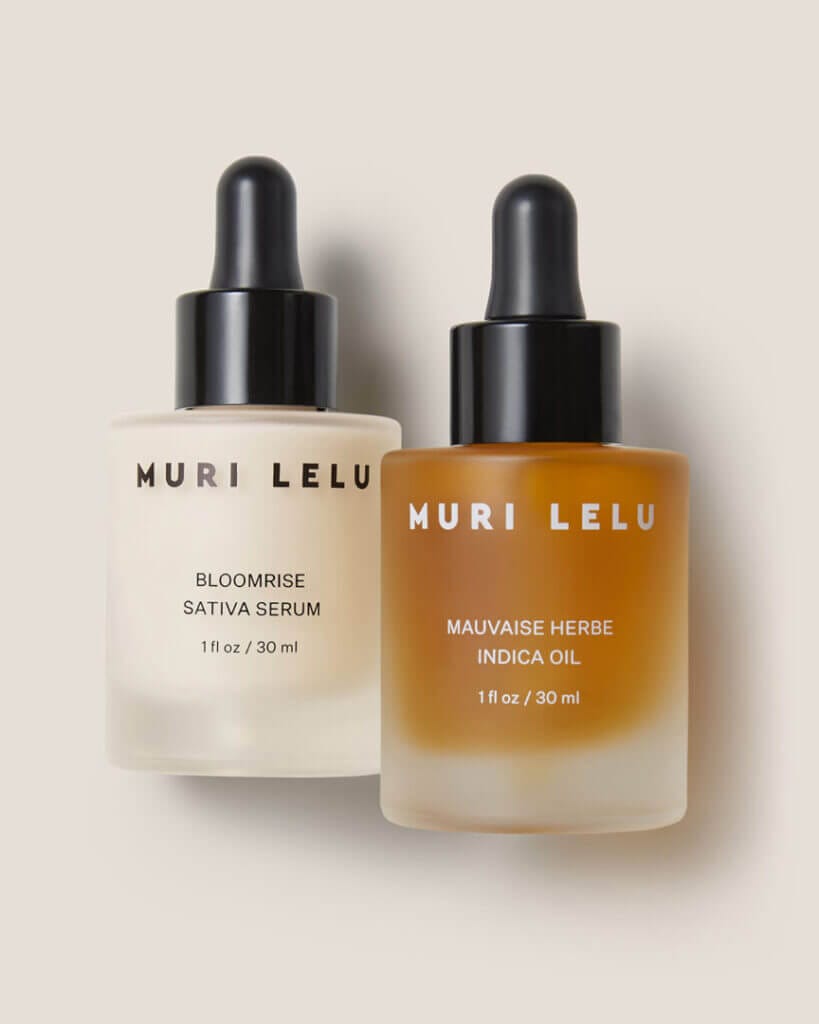 Full Flower Ritual Treat yourself, your partner or your friends to a luxurious ritual that blends skincare and cannabis. $250
JULIANNA RAE PJ'S This impeccably designed pajama features contrast bands in sophisticated colors for a refined, tailored look. Flat front pants with a drawstring and an elastic back for a truly comfortable fit. With these pajamas, you'll wish evening lounging could last all day… $270.00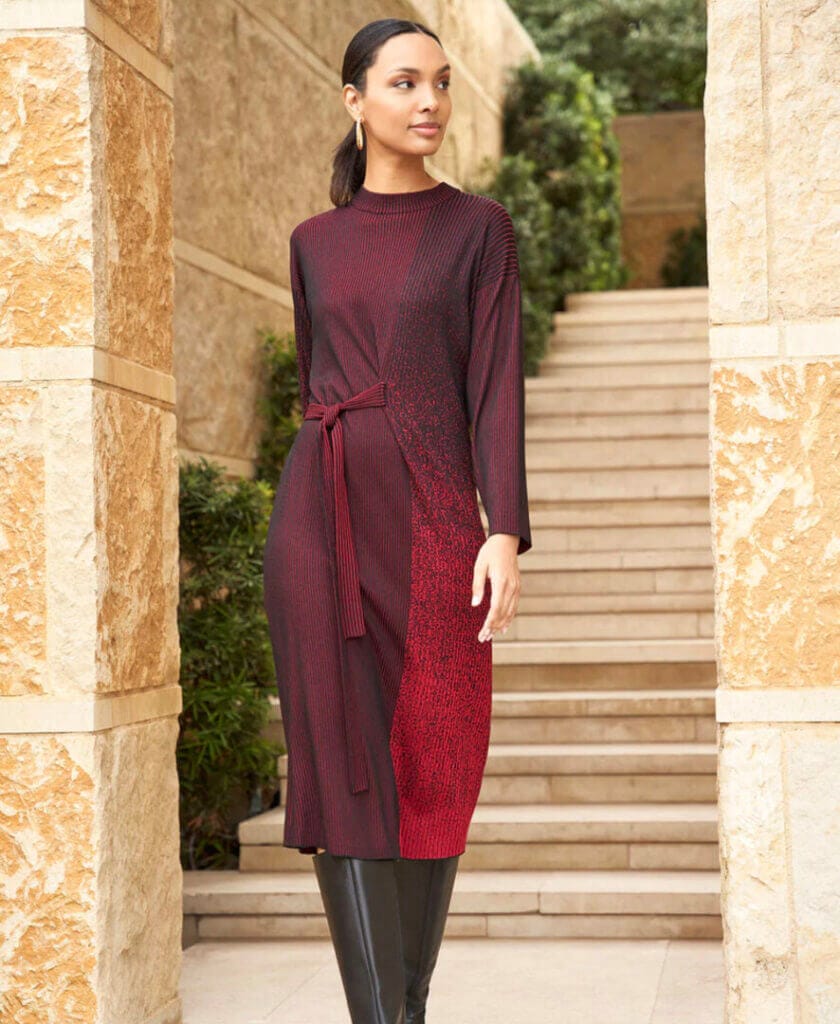 Ombre Inset Side Tie Soft Knit Dress-Made in a striking ombre print, flattering side belt, ultra-soft knit — we could go on all day about all the reasons to love this dress! Complete with comfortable, textural stitch and an elegant, head-turning hue, it's the statement piece your occasion wardrobe has been waiting for. $245
SOULLOOP https://soulloop.com/ App store This is the perfect gift for your lover, partner or friend. The Soulloop app is powered by NASA data and is a highly-personalized guide to self, offering a full well-being experience from astrology to yoga, chakra healing, and meditation to take your loved one on the ultimate journey to whole-self awareness. The One to One feature within the app is guaranteed to help create rich and meaningful relationships, by showing you how to relate and communicate with those you love, with greater depth and meaning Monthly subscription $12.99 Annual subscription $109.99 6 months subscription $66.99
Jewel Button cardigan– This timeless and elegant jewel button down cardigan is the perfect piece for investment- worthy style. Transitional from season to season and the fuschia color is perfect for a Valentine's Day night out! $450.00
FarmHouse Fresh:
Evening Rose Moon Dip What better way to spend Valentine's Day than indulging in self-care? This product has a soft rose scent and will leave your skin smooth and soft. $48.00
Feetures
Elite Light Cushion No Show Tab – Propulsion Pink Feetures is America's #1 running sock. Gift the runner in your life a pair they'll never forget! $18.00
Sparkling handbag-This festive-colored luxury handbag is the perfect way to show her how much you care about her without breaking the bank $99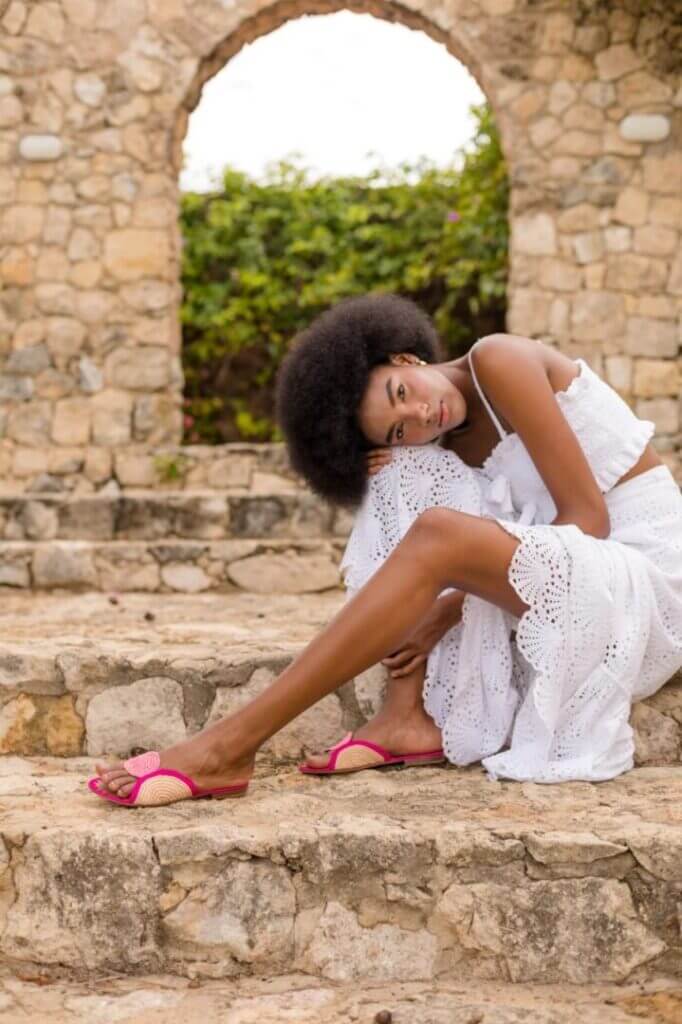 Jnane Rose & Fuschia Sandals Le Mogador combines traditional craftsmanship that has existed for centuries with a contemporary palette of colors and patterns. Inspired by the exotic mosaics and vibes of the Mediterranean, it brings to life a collection that echoes comfort and elegance. Our shoes can fit the beautiful sceneries of La Côte d'Azur, all the way down to the pristine beaches of the Caribbean. Each product is sustainably and ethically handmade in Morocco at "Cooperatives", which are organizations led by women for women. These social organizations sustain entire communities and empower them to become independent.
There is no other lip mask on the market today that contours to the shape of your lips like BioRepublic's. While different lip masks have no slit for the mouth, or just a straight line across, BioRepublic's contoured slit covers and delivers more serum to all parts of the lips. Enjoy luscious lips for days! Benefits include: Deep hydration, Glowing skin, Reduces signs of aging, Provides antioxidants, Moisturizes lips for days, not hours, Smoothes & conditions both lips and smile region, Luxurious biocellulose lip patch adheres to the contours of your smile and you can use anywhere, no need to rinse!!
Luxurious biocellulose lip repairs treatment with dual Hyaluronic Acid, Tripeptide and Vit. B5 that delivers clean, effective serum where it counts for luscious lips that last for days. – $6.50
Women's Faux Fur House Loafer Slippers– It's time to relax. Constructed with a woolen fabric upper and a textured EVA outsole, these house loafer slippers for women feature skin-friendly faux sherpa lining and a removable EVA insole. Our women's loafer house slippers are feature-heavy and stylish enough to be worn out of the home. Pick superior warmth and cushion. Pick elegant style and function.
+ NET SUSTAIN Cleo cotton-poplin playsuit -Paradise 'Cleo' playsuit is the kind of effortless style that makes you look instantly put-together. Made from lightweight pink cotton-poplin, it has a relaxed silhouette with slanted chest pockets and a drawstring waist so you can cinch the shape.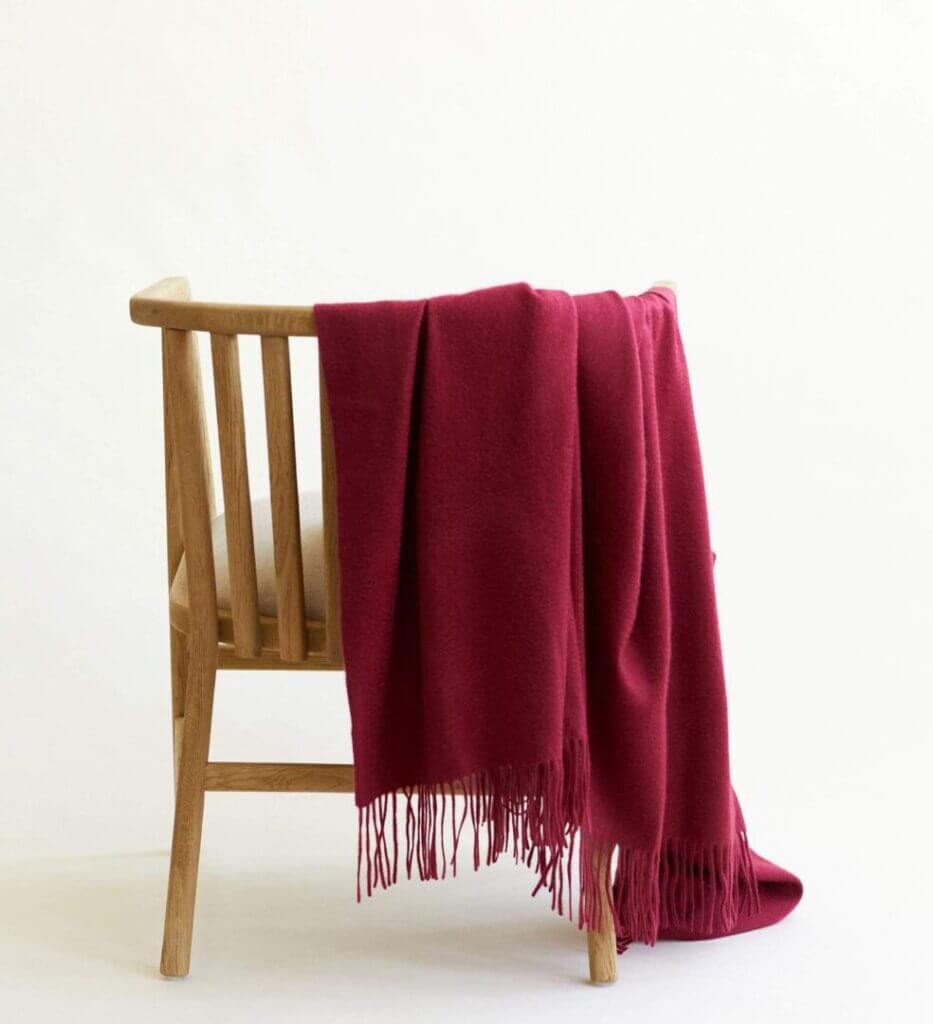 The Solid Fringe Throw Blanket -This cozy cashmere blanket features a tiny herringbone weave pattern and is made of premium 100% Inner Mongolian cashmere for the ultimate in softness — no wonder it's backed by a 4.6-star overall rating from Amazon reviewers. Long fringes adorn each end, and it's available in five neutral colors, including ivory, camel, and gray. Plus, the brand works directly with shepherds from Inner Mongolia and prioritizes sustainability.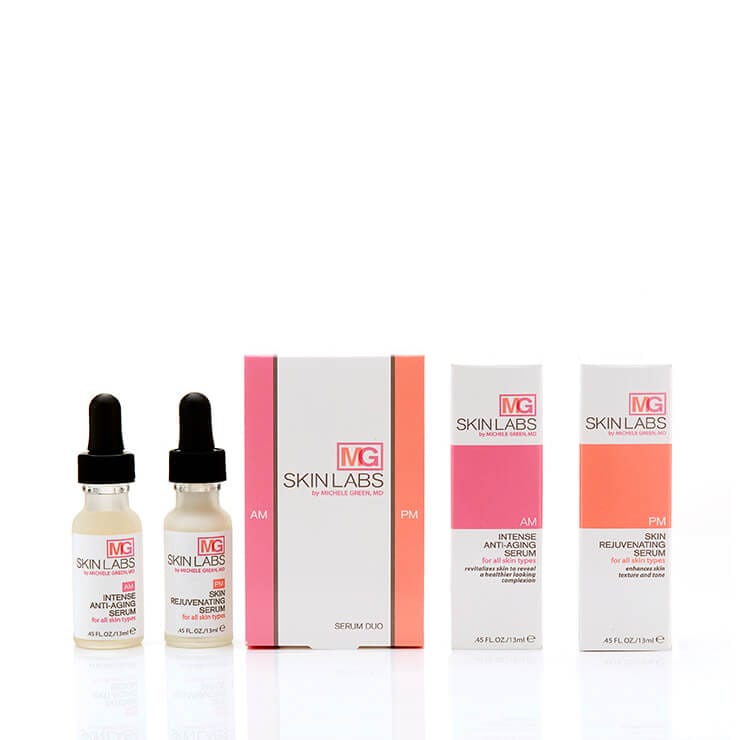 AM/PM Serum Duo Give the gift of youthful, radiant skin this Valentine's Day with the MGSKINLABS AM/PM Serum Duo – a perfect combination of daytime defense and nighttime restoration for the ultimate anti-aging routine. $170.00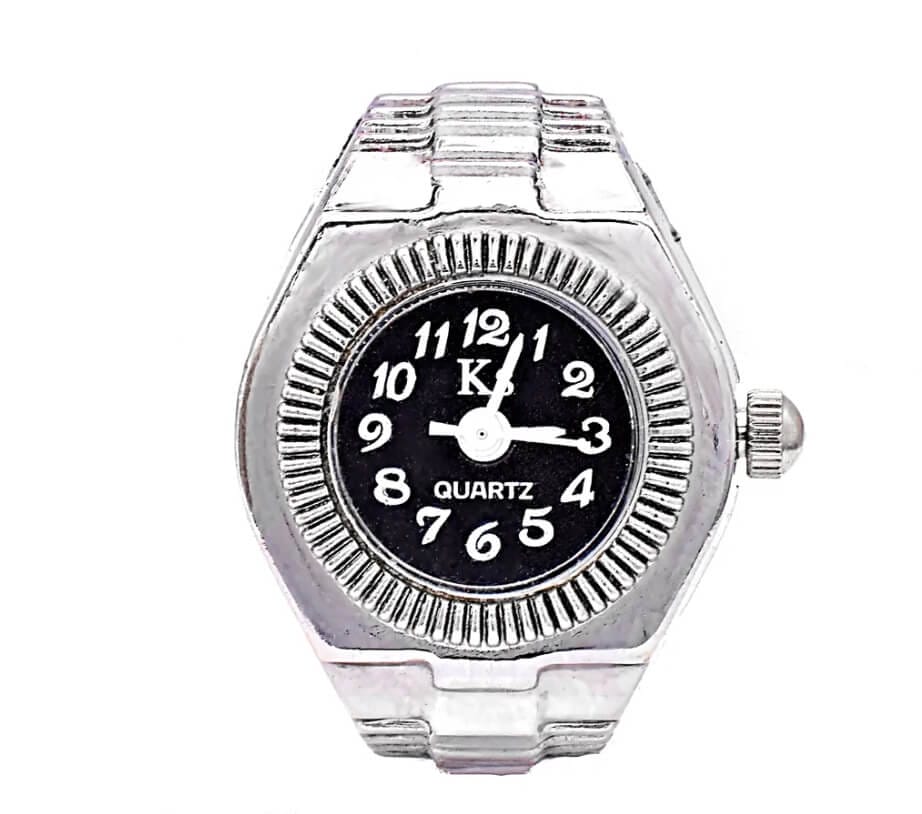 'Time Will Tell' Micro watch rings are trending this year and this is an affordable, yet chic alternative to luxury versions on the market. They go great as a his or hers gift, as they have an expansive metal band to fit any size from a 6-11. Perfect if you're unsure of someone's size! $68.00
1. Brand name in hyperlink format
2. Brief description and sentence – why each watch is the luckiest to ring on the New Year.
Vintner's Daughter Active Renewal Cleanser™ is an advanced, gently foaming cream formula that combines an innovative double cleanse into a single illuminating step that visibly brightens, balances and energizes skin while thoroughly removing makeup, sunscreen and daily buildup. Pores even look less visible. At the heart of the formula is Vintner's Daughter's proprietary three-week-long, whole-plant Phyto Radiance Infusion™ that uniquely delivers full-spectrum nutrition to the skin with every use. For the first time, we combined an aqueous Phyto Radiance Infusion™ and an oil Phyto Radiance Infusion™. It is an incredibly crafted formulation and is how we are able to deliver the results of a double cleanse into one multi-beneficial step. Skin looks and feels invigorated with each cleanse and is PH balanced and perfectly prepped for the hydration and moisture steps that follow. When used with Active Treatment Essence™ and Active Botanical Serum™, it is a luxurious, complete skincare regimen suitable for all skin types.
Active Renewal Cleanser Vintner's Daughter Active Renewal Cleanser™ is an advanced, gently foaming cream formula that combines an innovative double cleanse into a single illuminating step that visibly brightens, balances and energizes skin while thoroughly removing makeup, sunscreen and daily buildup. Pores even look less visible. At the heart of the formula is Vintner's Daughter's proprietary three-week-long, whole-plant Phyto Radiance Infusion™ that uniquely delivers full-spectrum nutrition to the skin with every use. For the first time, we combined an aqueous Phyto Radiance Infusion™ and an oil Phyto Radiance Infusion™. It is an incredibly crafted formulation and is how we are able to deliver the results of a double cleanse into one multi-beneficial step. Skin looks and feels invigorated with each cleanse and is PH balanced and perfectly prepped for the hydration and moisture steps that follow. When used with Active Treatment Essence™ and Active Botanical Serum™, it is a luxurious, complete skincare regimen suitable for all skin types. $98.00
Misook
Faux Wrap Cashmere Sweater Nothing says "I love you" like some cashmere! This classic sweater is a blend of softness and elegance featuring a flattering faux wrap design – a must have for your loved one this season! $278.00
Volumizing Shampoo and Conditioner Pack by Hers Forget flat hair with a duo that's packed with Biovolume 128™, an ingredient formulated to boost volume. With a shower shelf this stacked, fuller, bouncier hair is here to stay. Pump up the volume for your big date night! $32
These loved-themed rolling papers are the perfect way to show the sophisticated smoker in your life how much you care about them, so you can enjoy some plant-based medicine together, in style.
Help your special someone look good, feel good this Valentine's day with this revolutionary hair treatment that will help her say goodbye to bad hair days. $33.99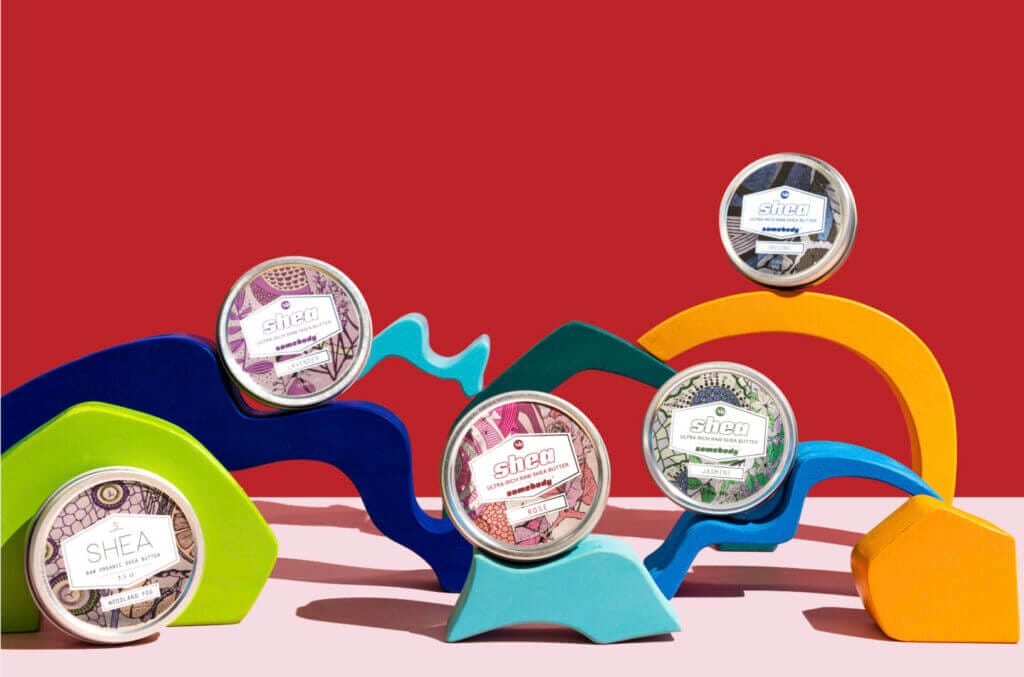 Shea Butters This multi-purpose product is the beauty staple she didn't know she needed until now, and can treat anything from chapped lips to sunburns to dry knees and elbows. Plus, it comes in floral scents perfect for Valentines! $8-$18
Formulate:
14oz Shampoo + Conditioner + 1.7oz Scalp Serum Gift Card ($88) – Give her the gift of custom haircare. Formulate offers a new era of individualized shampoos, conditioners, and scalp serums for him/her that will change what you thought was possible – their 'chemist-to-consumer' movement brings the real science back into personal care by delivering the right ingredients at the correct levels tailored to individual needs. Whether looking to prevent thinning, control oil, soothe the scalp, define curls, and more, Formulate will deliver thanks to their cutting-edge ingredients and made-to-order manufacturing process that individually cold-mixes every bottle without harsh preservatives (sulfate-free, paraben-free, no animal testing).
Women's activewear-Show the woman in your life how much you care about her with the festively colored activewear so you can support her active lifestyle (or get active together)! $68.00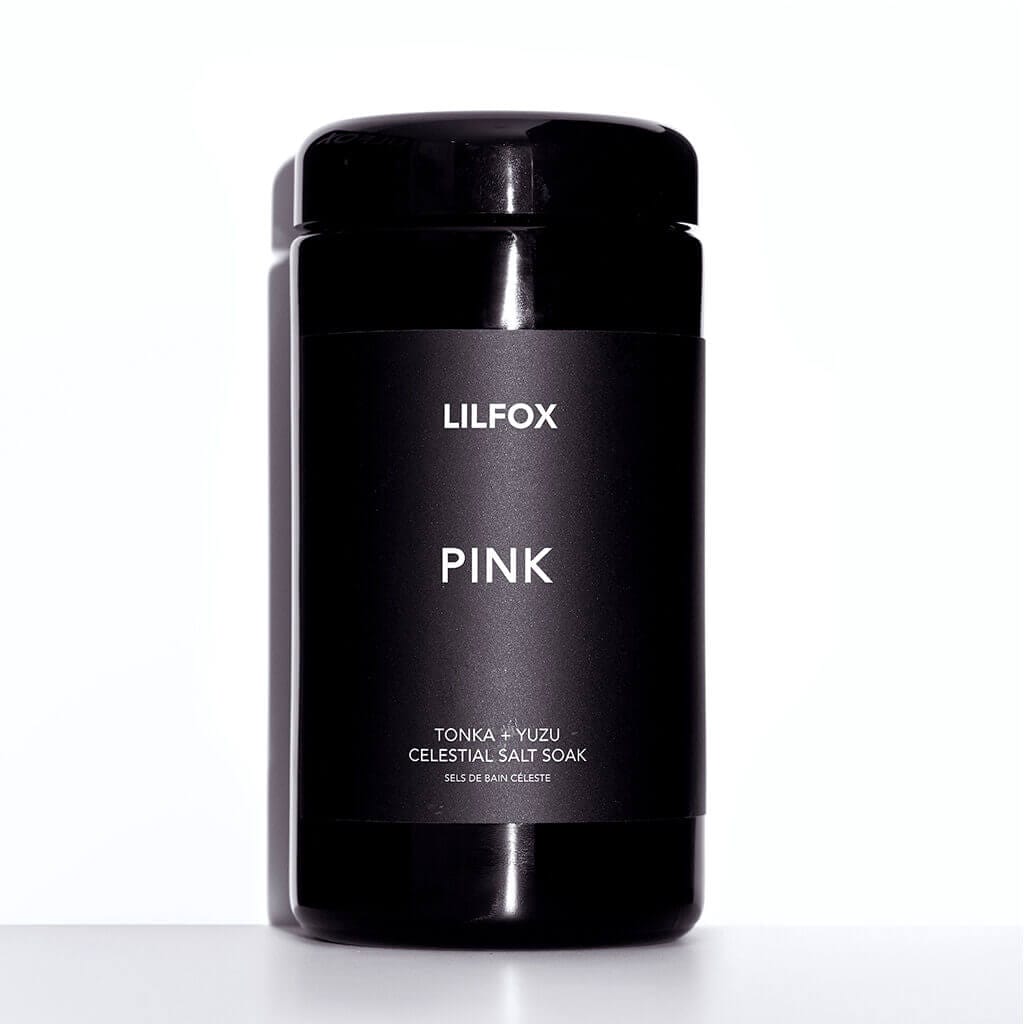 LILFOX pink celestial salt soak A skin-beautifying vibe-overhaul. Your aura will be left positively sparkling. Pink Himalayan salts hydrate and purify while an infusion of powdered coconut milk softens the skin. Divine aromatics of warm tonka, sparkling yuzu and restorative cedar fill your bathing sanctuary with dreamy, starry energetics. A symphony of green cypress and rich vetiver play a warm and bright tune. Expect to feel a natural, decidedly PINK high. $125
Women's Sherpa hoodie Made with 100% recycled polyester and double sided brushed sherpa fleece with 2-way stretch. It is the perfect piece of clothing to cozy up with and brave the cold month of February. Plus it's pink! $85
Intruder Shoe With the new year, it is probably time to upgrade your white shoes. This gift is perfect for your partner if they are looking for new everyday sneakers that can work with any outfit! $115 USD (on sale $103 USD)
Women's Bridget Velvet Part of the HP classics collection, the Bridget is one of the most comfortable shoes ever! They are water resistant, light as a feather, and a perfect pink velvet for Valentine's Day activities! $90 USD (on sale $85)
Dr. Janine Mahon Libido Vita Formulated by Dr. Janine Mahon, Libido Vita brings together ancient Chinese medicinal herbs that when alchemically combined awaken the heart, activate the libido, and encourage a powerful sense of wellbeing. Libido Vita is a formula that contains herbs that know the language of these points. Herbs have affinities for particular pathways/meridians. When you place two or three drops of the oil on your fingers and run it down your neck ending between your breasts you are feeding these access points. Within a few minutes the herbs will travel through your body infusing you with the warmth of love. The neck gives us access to underground rivers of energy that run through the body. Openings emerge along these pathways. These are the acupuncture points that can also be reached through acupressure or passing your hands along the general area. $48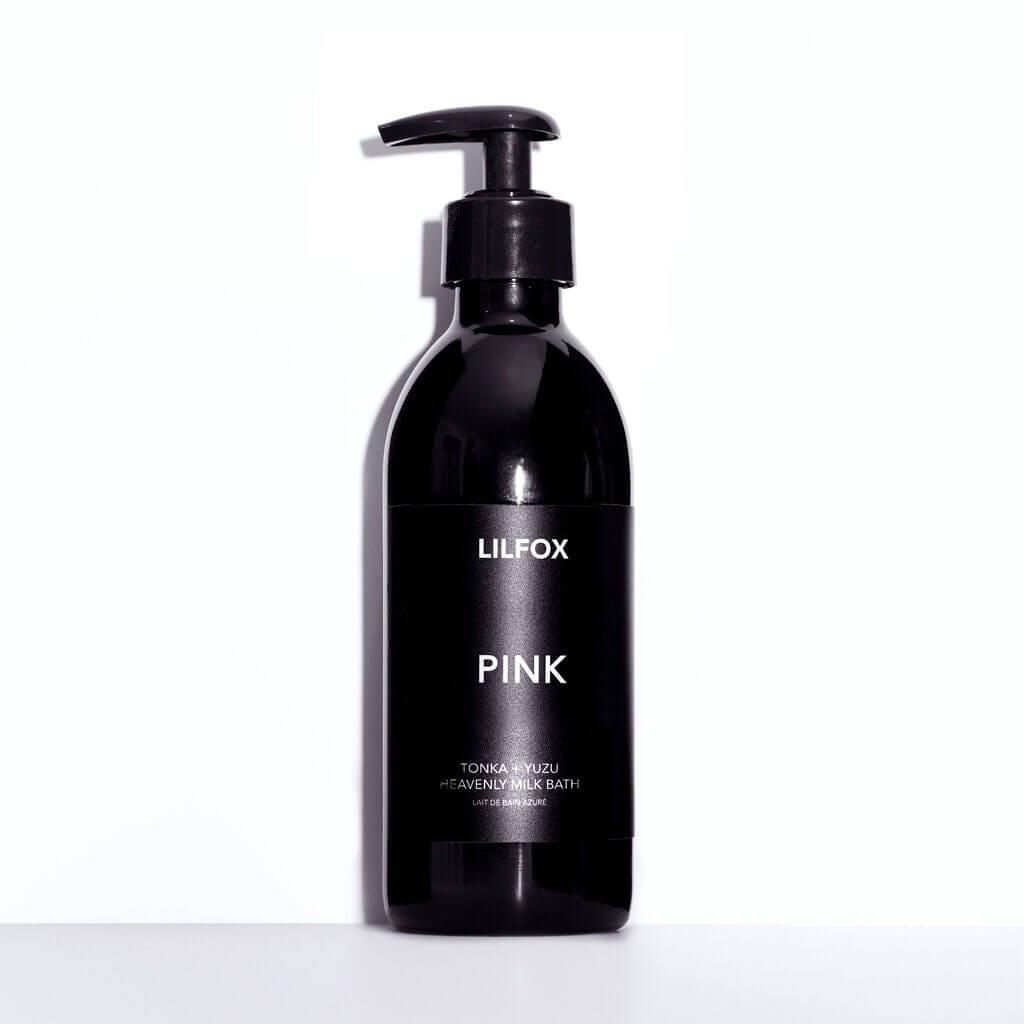 LILFOX PINK Milk Bath A silky bath milk to inspire deep energetic shifts, obscenely soft skin, and top-to-toe beauty. PINK leaves the skin divinely scented with warm tonka, sparkling yuzu, and restorative cedar. A chord of green cypress and rich vetiver resonate brightly. Crafted with an opulent concentration of actives often reserved for facial care, this formula exalts your entire body. Feel the protective, sparkling aura emerge as you float amongst the PINK. Marshmallow root firms and increases moisture levels from within. Infuses skin with hydrating hyaluronic acid and silica rich bamboo extract. Super emollients of Amazonia babassu, and satiny organic strawberry, camellia, and maracuja deliver a deeply conditioning moisture quench. $95
The GREATS Royale is the perfect gift for him & her to either dress them up for the office or for a weekend out on the town with friends. The GREATS Royale is constructed of premium full-grain leather and would make the perfect gift for someone who loves to change up their sneaker rotation. $189
Freshy Brites. Really show your love with a bright red pair of sneakers to brighten your loved ones Valentine's Day, they will be the most colorful things to hit the streets and your partners heart. $120
Amelie Asymmetric Bodysuit -108Sportif is a luxury Australian Athletic brand that focuses on fit, function and sustainability. Perfect for the active and conscious girl in your life. $279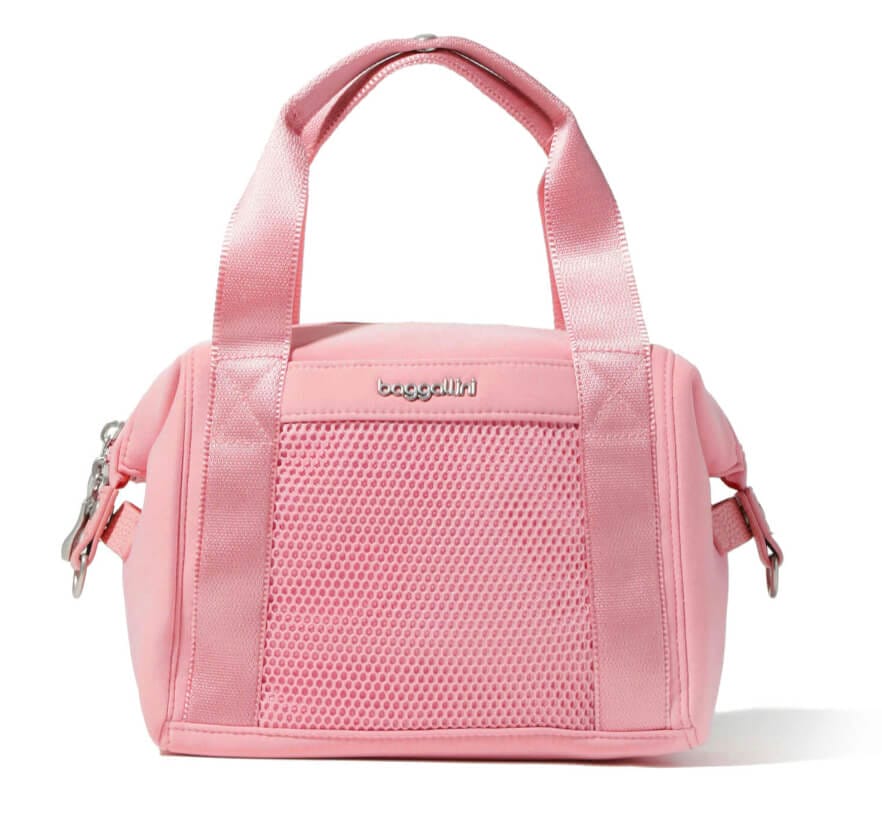 All Day Mini Duffel in Blush Neoprene Unleash her inner travel bug with the perfect, stress-free carryon for your romantic getaway. The lightweight, durable, and easy to clean Neoprene fabric assures a no-fuss travel day. $100
Scooby Doo Ruv You Put your heart on display with an adorably groovy sentiment in bubblegum shine. Remind that special someone of your unconditional devotion and friendship, full of innocence and huggable sweetness. $30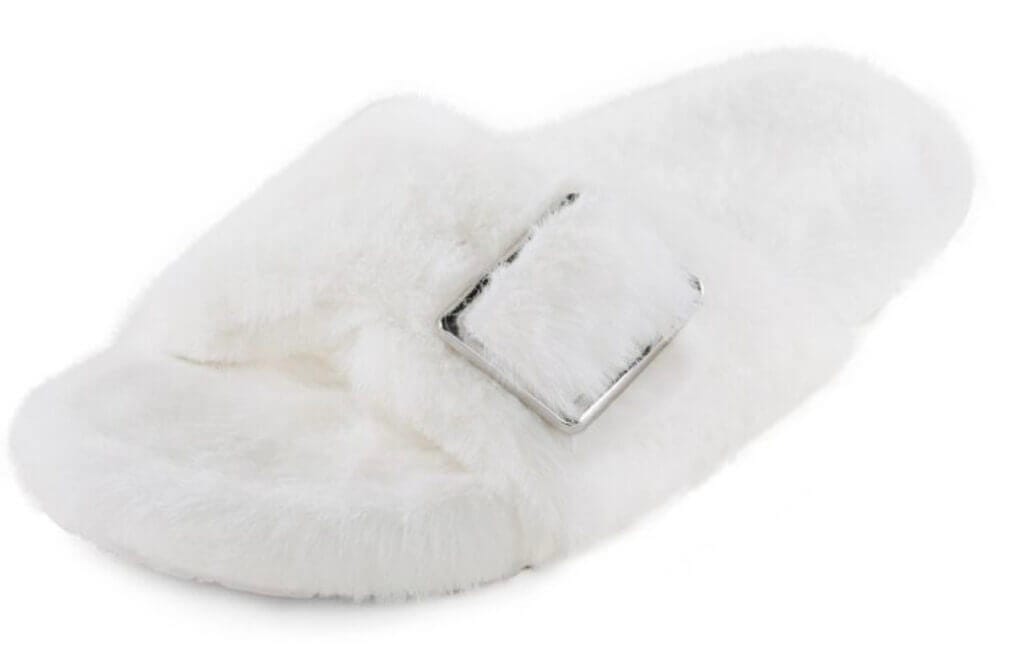 Slip-On Fuzzy House Slippers– Lounge around in these Dream Pairs fuzzy house slippers for women. Designed with added arch support for superior comfort and reduced foot fatigue. An anti-slip EVA outsole keeps you walking stably across different flooring and environments. A faux fur finish keeps feet warm and cozy, while a buckle can be adjusted. $20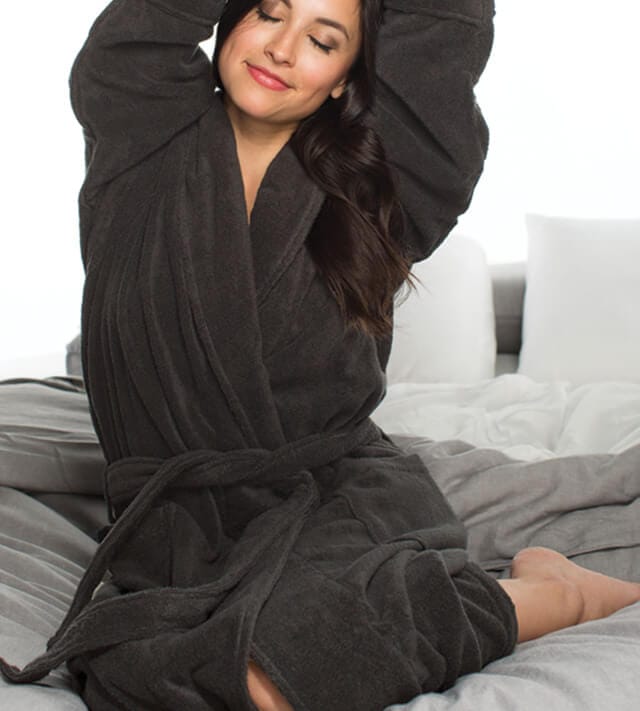 Cariloha Bamboo Bathrobe Soft and sustainable products – it's who we are and at the heart of what we do. Cariloha provides the best in Sustainable Luxury™. $120
Elba This timeless d'Orsay pump is crafted in nappa Italian leather with patent details, and features an extra-roomy almond toe with a flattering "V" shape, and an asymmetrical elasticized strap for a secure fit.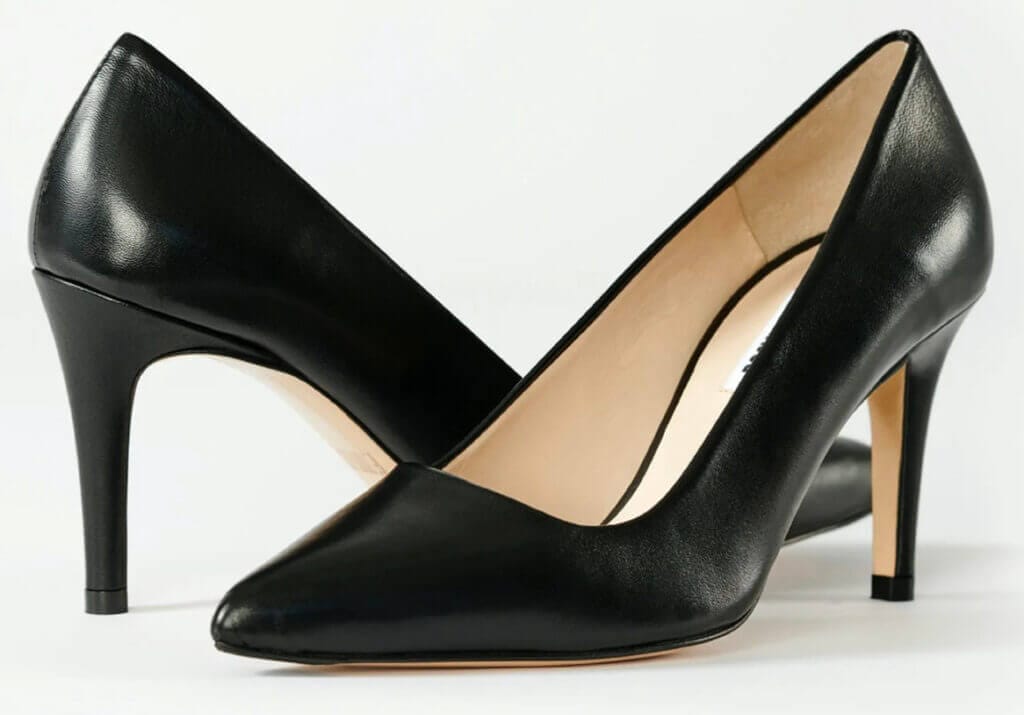 The Pump A timeless accessory with a striking silhouette made possible by the paper-thin, foam-infused insole, the signature pump is lusciously wearable. $300
Daffy Dress Sandal An exceptionally elevated dress sandal that exudes beauty. Beautiful to pair with neutrals or a LBD for date night! $145.00
Ava II Black Fitted Leg– Indulge in investment-worthy style with Ava Black. Handcrafted with silk-soft goat suede, she's set atop a height-of-comfort high heel. Versatility at its best, this trans-seasonal style can be pushed down for a slouchier silhouette and teams well with denim to midi dresses.
14K Yellow Gold Cultured Pearl and Diamond Open Wrap Ring -Add an elegant touch to your Valentine's date night outfit with this 14K yellow gold ring, topped off with a beautiful pearl. Gift her something that'll last as long as your love. $575
The Classic Satin Button Up The perfect gift for the woman who chooses great quality over fast-fashion trends, Luxeire presents a capsule of elevated wardrobe classics made to last. Crafted from regenerated Italian technical fabrics that are eco-friendly & easy-care wash and wear, Luxeire introduces their bestselling Classic Satin Button Up in bold red and pastel pink for when you're feeling saucy or sweet. The collection compliments the modern woman's everyday wardrobe with foundational pieces that adds versatility to dressing – for everything from work to travel to those special date night occasions. $228
Bobbi Boot-Black on Black Rain or shine, Merry People Bobbi rain boots are the perfect everyday boots! This year round versatility is just one of the many reasons our customers fondly refer to them as their favourite rain boots! $129.95
Merry People Quarter Socks Made from a blend of Merino wool and organic cotton, these socks will cushion your feet in all the right places. With moisture wicking and odour absorbing properties, they will keep you warm without feeling too hot or sweaty. $17.95
The Pink Croc Large Luncher A chic, functional alternative to the traditional lunchbox with an insulated interior and vegan leather exterior. Give her something that is functional, yet stylish that can be used as a lunchbox or a purse! $189
Paradigm Eyewear Newman This all-American, double-bar aviator style combines a modern geometric shape with throwback gradient lenses for a standout look you can make your very own. $165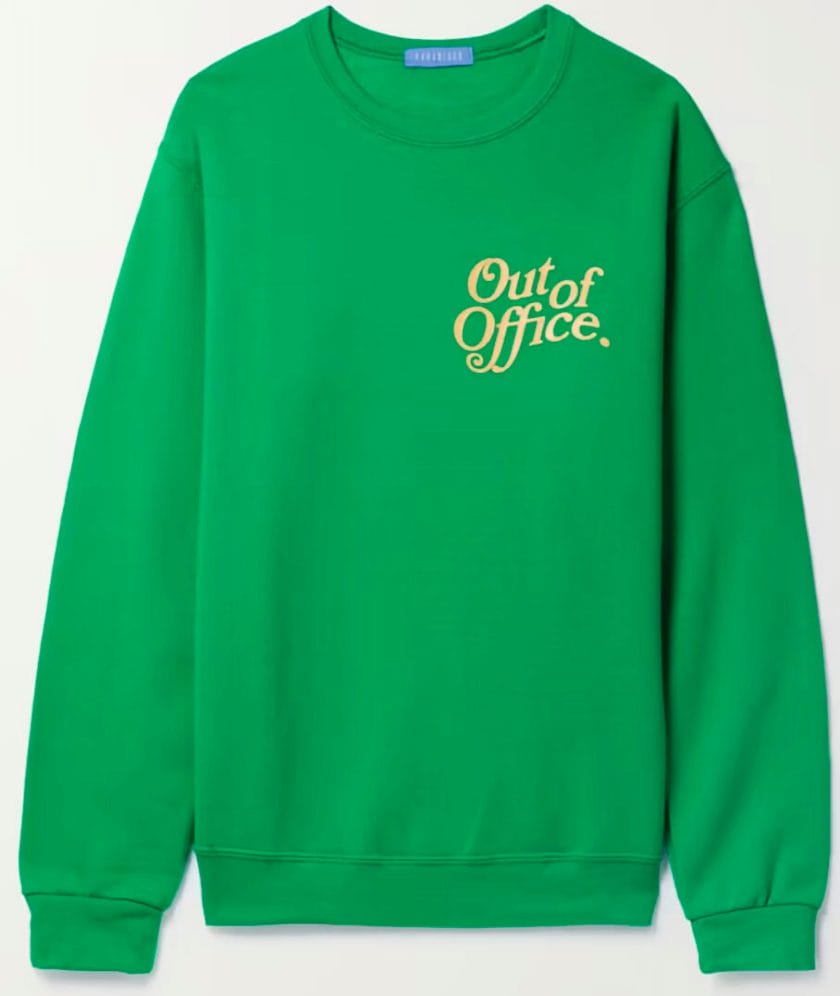 Printed cotton-blend jersey sweatshirt Stamped with the phrase 'Out of Office', Paradised's sweatshirt is the perfect thing to slip on while traveling or relaxing at home. It's made from cotton-blend jersey backed in soft fleece and cut for a comfortably loose fit. Cozy up at the end of your lovely V-day in a big comfy hoodie- what could be better! $170
Love is in the Air Small Zip Around Crossbody-Wear your love with this unique heart-shaped crossbody bag. Made of a vibrant red leather that zips closed to keep all of your belongings safe. $188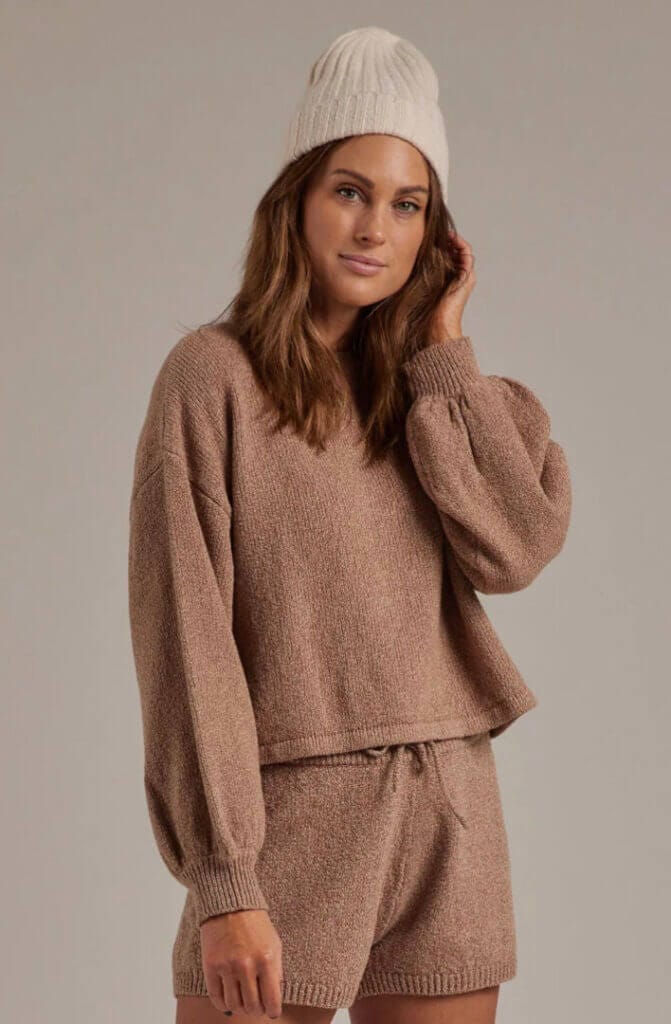 Knit Sweater | Heathered Mocha Lounge around with a glass of wine in hand for the perfect Valentine's Day night in with your significant other! $88
The Sabai Candle The Sabai Candle is the perfect comfort companion to put you in a relaxed state of mind. A complex blend of Sandalwood, Amber, Vanilla, Cedar, Spices, and Musk. $48
Apple Grenade Bomber Jacket Pull back the disguise on your guy this Valentine's Day with the Apple Grenade Bomber Jacket with SHALAJ. The most recent collection from the brand features the traditionally depicted images unveiling their true disguises. Embrace each person as they are and make sure you know them from every angle. $1150
Notch Collar Short Set These ultra-soft pajamas are perfect for a Valentine's Day night in! $68
The Short Sleeves Cardigan with Buttons Can't decide between a shirt and a cardigan? Do both! Lightweight and versatile, this cropped top features a stylish v-neck and buttons that add some extra fun. You can't go wrong this V-day with a cashmere pink sweater. $100
Akidearest x Game Beauty® Liquid Eyeliner Pen – 01 Volcanic Volcanic is a pitch-black liquid eyeliner pen with intense pigmentation. Fine and flexible brush-tip for easy and smooth application, delivering precision flawlessly for ultra-thin or bold lines. Whether for a simple everyday look, or for your next avant-garde graphic makeup art! $20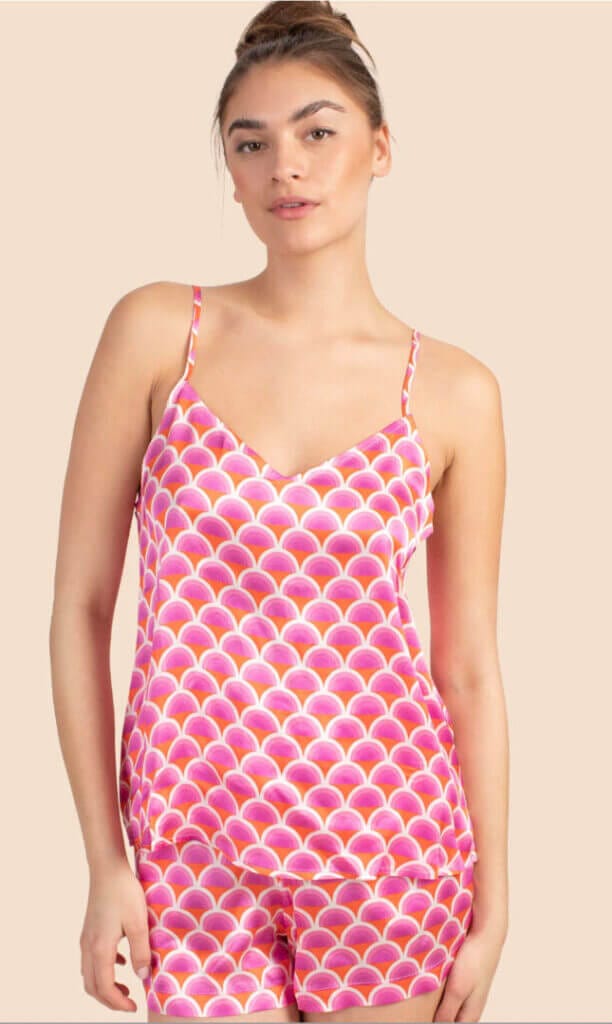 Scallop Silk Cami and Boxer SetThis 100% silk sleepwear set with a sleek, spaghetti-strap camisole & chic shorts makes the perfect Valentine's Day gift. Slip into silk with your loved one for a cozy night in! $128.00
The Haley Woven Backpack The casual-yet-polished look has been perfected with the Haley Woven Backpack. Hand-woven with a gorgeous Nappa leather, this backpack features a top flap with interior magnet closure, a leather cinching drawcord and two exterior zippers for quick access. The inside is lined in a butter-soft suede and another interior zip pocket ensures your most important essentials are stowed and secured while you roam hands-free.
Barbie Dream Duo Escape to the DreamhouseTM with our BarbieTM-inspired whipped body butter designed to plump, soothe, and hydrate your skin. This exclusive set features a luxe mini pink purse embellished with the iconic Barbie logo to leave you feeling fearless, fabulous, and ready to take on the day! $70
Kingsley Boy Blazer Whether you are on the hunt for a gift for your significant other or bff, this blazer is a chic look for the office or your next date night. $368
Sydney Tuxedo Shirt If you love the idea of her wearing your dress shirt, this is the perfect gift to bring that look to her everyday wardrobe. $148
Definite Articles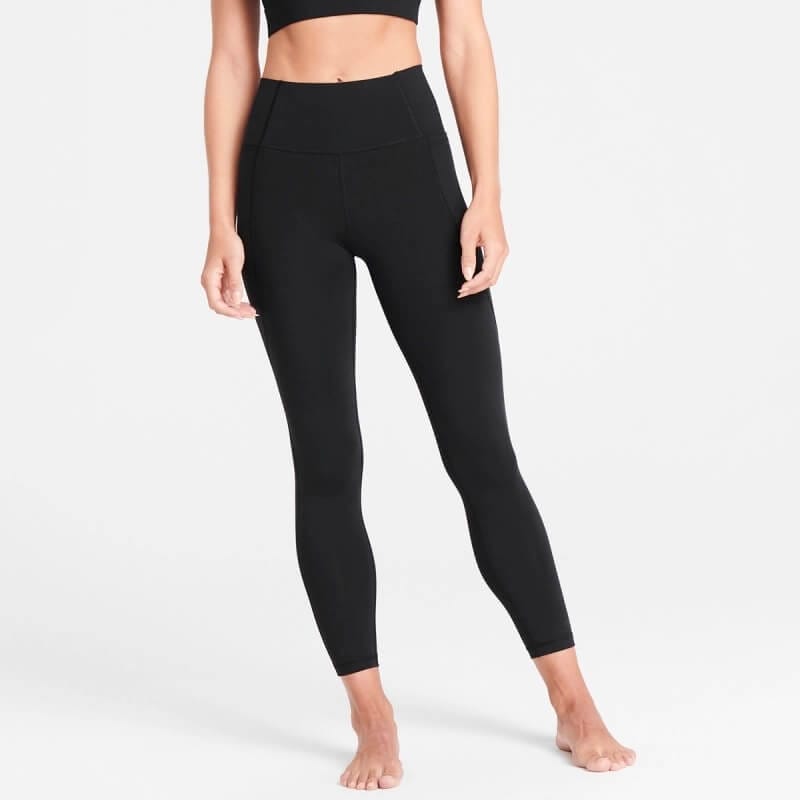 Trimline 7/8 Legging– Give your loved ones the gift of health, for them and for the planet. At Definite Articles, activewear is made better. All plastic which comprises nylon and polyester is treated with an additive which makes the plastics act like natural fibers. With a gift from Definite Articles, you are providing your loved ones with high quality performance wear that is made to last, but not forever. Give love to the planet this Valentines Day. $98.00
Superwoman We all have a superwoman in our lives – gift her the treat of a lifetime with one of hundreds of Tinggly experiences from around the world. Whether she's curious, fun-seeking, adventurous, or looking for something new Tinggly has it all in this gift box. $129 USD
Stand All Day Pump Dream Pairs is Amazon's best selling shoe brand that offers a variety of styles that tick the boxes of fashion, function, and comfort. (both) $45.99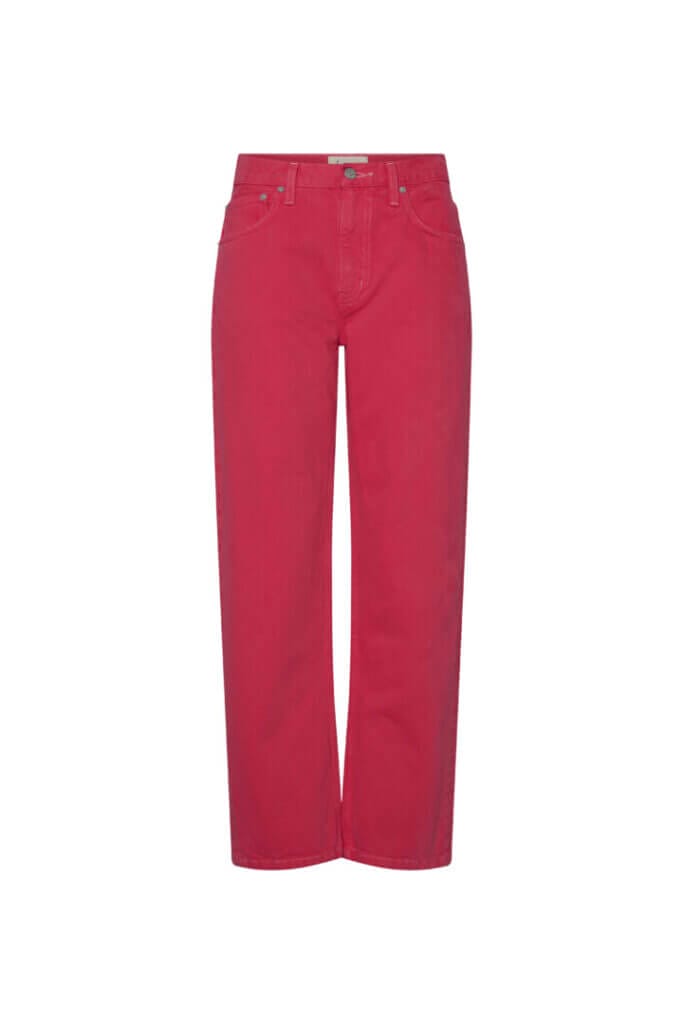 Rhea Mid Rise Straight – Raspberry ETICA's denim are uniquely made using a low impact washing process. Featuring pops of pink, the brand uses cold water dyes and super luxe recycled cotton fabric that requires very little resources to produce. This unique pair is perfect for Valentine's Day and can easily be worn throughout Spring. $192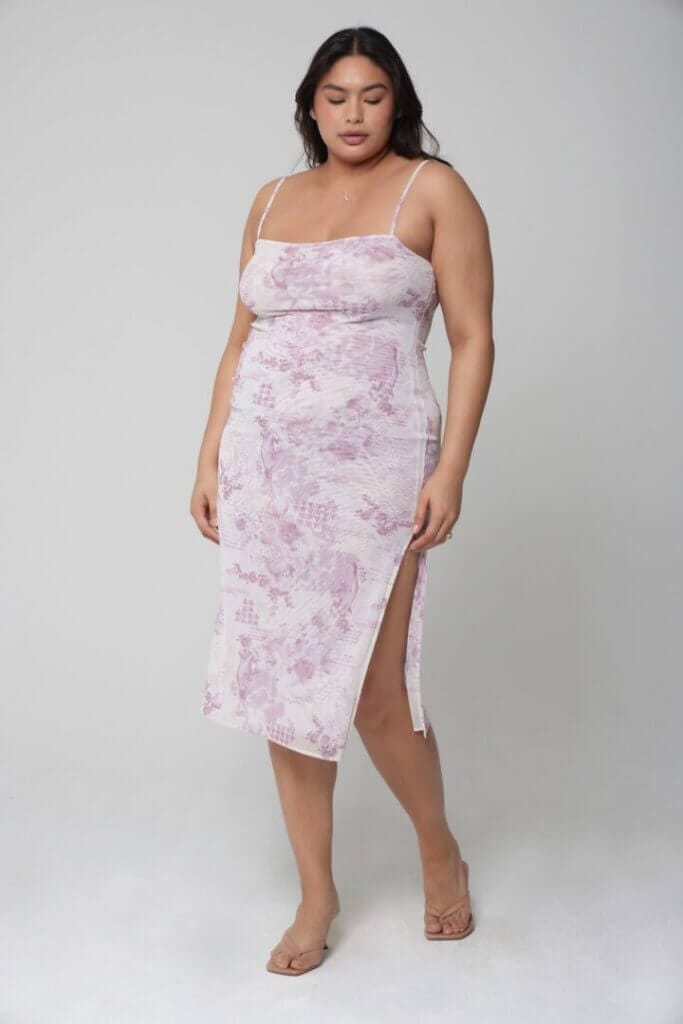 Kiele Mesh Dress In Florence Embrace your feminine side and look for dresses that you'll feel empowered and confident in. RESA has the perfect dresses for any plans you have on V-Day! $98
+AUDIO- As the first of its kind, this genius all-in-one phono system features a built-in, high-performance stereo speaker system that will surely transform your living space while surpassing expectations with regards to high fidelity listening devices.
JULIANNA RAE INTIMATES, LINGERIE AND LOUNGEWEAR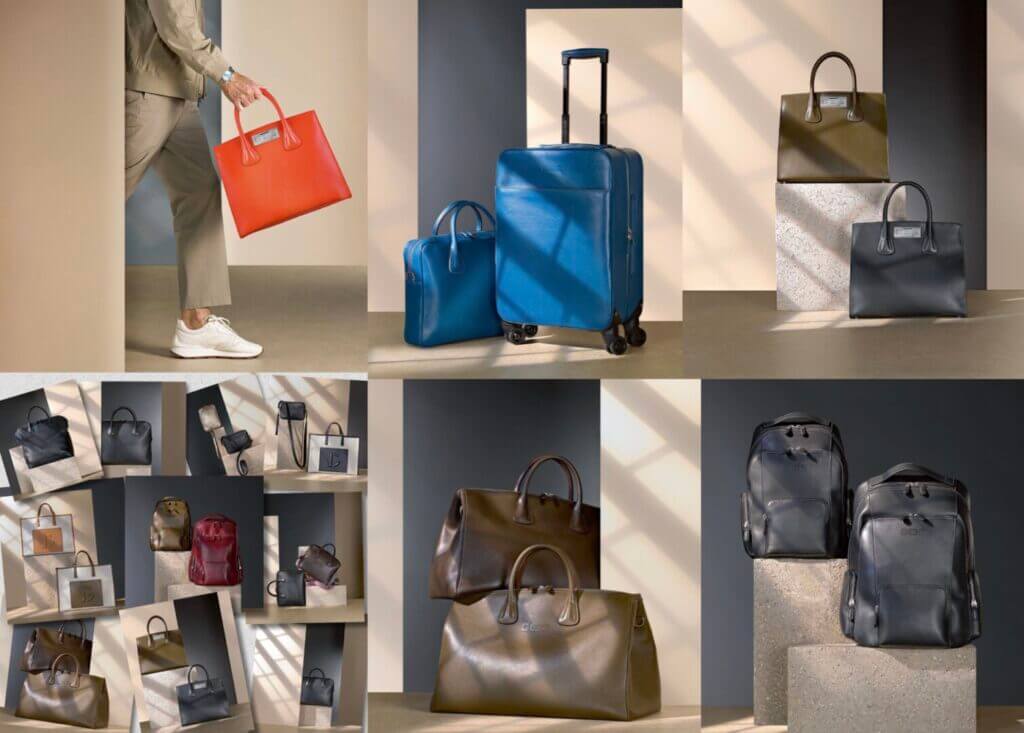 JULIANNA RAE INTIMATES, LINGERIE AND LOUNGEWEAR