THE ITALIAN PORTRAIT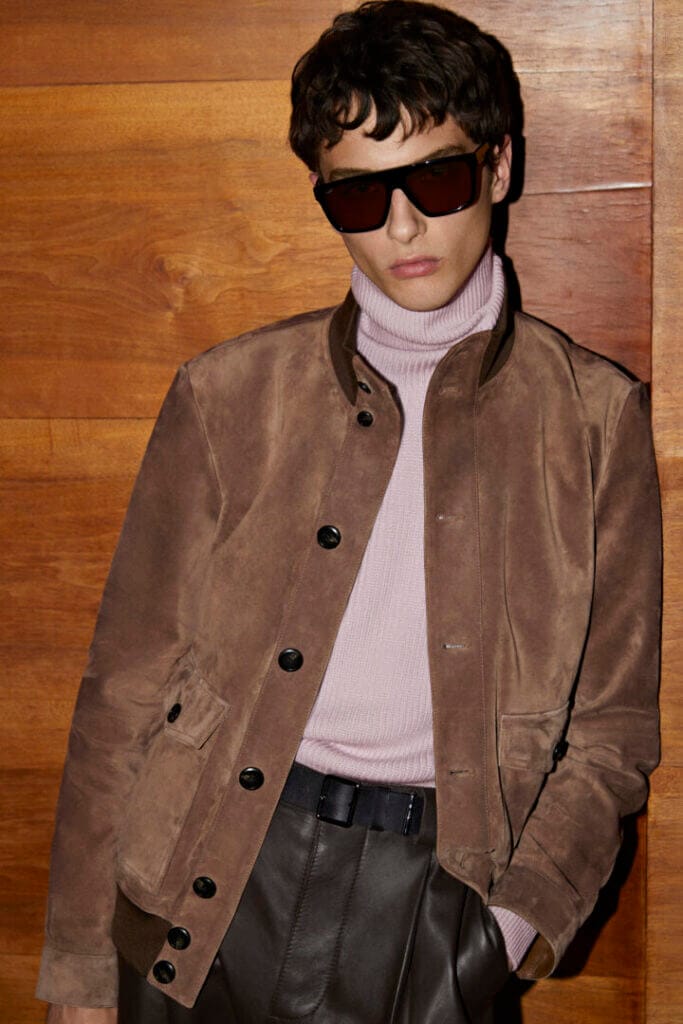 This Fall Winter of 2023, meet a new generation of men in their moment of triumph, greatest failure, and everywhere. Today, people live in a digital-first world. But Gen Z is the first generation that is digitally native. Described as creators, social and environmental justice pioneers, inclusion champions, and culture drivers –Gen Zers are also uniquely individual. And their behaviors are increasingly impacting how global brands approach the modern consumer journey.
At a time when an abundant number of menswear brands are intermixing heritage with modernism, TOD'S aims to rediscover the essence of Italian style by choosing modern elegance without nostalgia. Embellishments and details are functional for a wardrobe full of essential urban garments; tailoring silhouettes have revised volumes and are made of excellent quality materials. All in a color palette that revolves around warm tones, from brown to caramel to beige, contrasting with grey and white inserts.
Gen Z are specifically unique from their predecessors, as they don't know a time before the internet, living their lives through apps and instant communication with their peers. This makes them exciting consumers, who already make up roughly $150 billion in spending power- which is sure to rise.
Villa Necchi frames the video presentation of the collection. A symbol of the Italian style, where a group of friends meets to spend a day in an environment of tradition and modernity.
The men's sartorial sportswear classics are enhanced and embellished with a solid metropolitan accent of everyday life. However, the standout protagonist is Tod's Pash Jacket. Pash was born from the craftsmanship of Tod's laboratories, which pay particular attention to treatments that are always made by hand. Brushstrokes emphasize the material, and polishes give a three-dimensional feeling and coating; thanks to skillful waxing techniques, the leather acquires new shades that highlight the excellent quality.
Soft and barely shiny Nappa for the Shirt Jacket; hand-woven suede for city jackets; suede crust doubled in cotton for adventure jackets; brushed leather for short jackets and bomber jackets. The fundamental elements of a collection that make the quality of materials and craftsmanship its key focus is a surefire way to capture the new generation's attention. You see, Gen encompasses several phases of life with varying interests and a distinct contrast between attitudes and behaviors.
Case in point: their dedication to shopping sustainably while also being the largest consumers of fast fashion. In contrast, Gen Z is also known for wanting to stand out from the crowd. They look for personalized products from brands to give them a unique edge. This audience is so diverse that it's difficult to group them. Each journey is an individualized call to arms. And it's hard to know exactly why or when their attitudes don't align with their behaviors.
When it comes to footwear, Tod's, Tod's style is elegantly urban. The more casual proposals have a padded effect, enhanced by the contrast of the suede with the stitched fabric. The differences of color with the soles enrich the male wardrobe.
Traditional masculine shoes are formed in lace-ups and ankle boots which make an actual appearance in brown and black leather; they are soft and light, with the sole stitched by hand. The rubber bottom is the critical protagonist with its rounded shapes for moccasins and formal shoes.
Finally, the belt returns, an accessory of the male wardrobe where you can express personality and character. The Tod's Greca Belt, created in elastic and in various colors and striped fabrics, with a leather closure without a metal buckle, summarizes the message of natural elegance, renewed tradition, and wise modernity of the season and becomes one of the icons.