THE NEW PRADA CAMPAIGN FOR THE LUNAR NEW YEAR 2023
Prada recently launched the year with the Memories of Beauty campaign, which celebrates the memory and the sharing of happy moments connected to the Lunar New Year. According to the Lunar calendar, 2023 is the year of the rabbit –the fourth of all zodiac animals. In Chinese culture, rabbits represent the moon and pure characteristics.
As legend has it, the Rabbit was proud—arrogant even—of its speed. He even poked fun at his neighbor, the Ox- because he moved so slowly.
One day, the Jade Emperor said the animals' order would decide the zodiac order at his event. Rabbit set off at daybreak. But when he got there, no other animals were in sight. Thinking he would be first, he went off to the side and napped. And when he woke up, three other animals had already arrived. Surprisingly enough, one of them was the Ox.
But don't underestimate the Rabbit. The Rabbit's quiet personality hides its confidence and strength. They are steadily moving towards their goal. And they are prepared to handle challenges that come their way. With their excellent reasoning skills and attention to detail, they make great scholars. They are socializers with an attractive aura. However, they find it hard to open up to others and often turn to escapism. Routine and predictable life is not their preferred way of living. Though conservative and careful in their actions, they need surprises every so often to spice things up.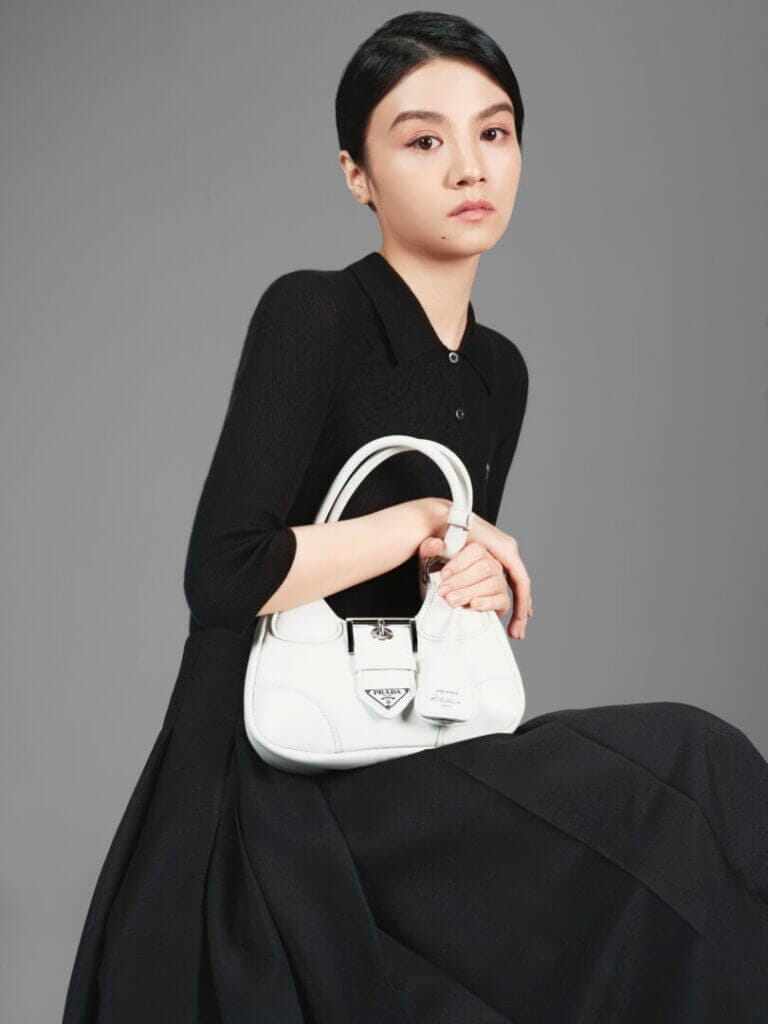 Prada's new campaign, photographed by Nick Yang, stars singer Cai Xukun, actress Chunxia, actor Bai Yufan, and model and actress Du Juan. The creative strategy aims to build the foundation of unique stories and evoke memories aligned with Lunar New Year while balancing the past, present, and future.
The campaign's theme is echoed in a social media project named Memories of Beauty Poster – which invites WeChat users to create their custom portrait combining an image of an object from their Lunar New Year celebrations and a current photo.
Prada presents a selection of men's and women's ready-to-wear bags, footwear, and accessories. The highlight of the women's items is the new Prada Moon bag, a contemporary reworking of an iconic 2000s model.
The men's selection includes velvet garments, austere twill jackets, brushed leather lace-ups, square bags stamped with the Prada triangle logo, and Nappa leather sneakers with large volumes.