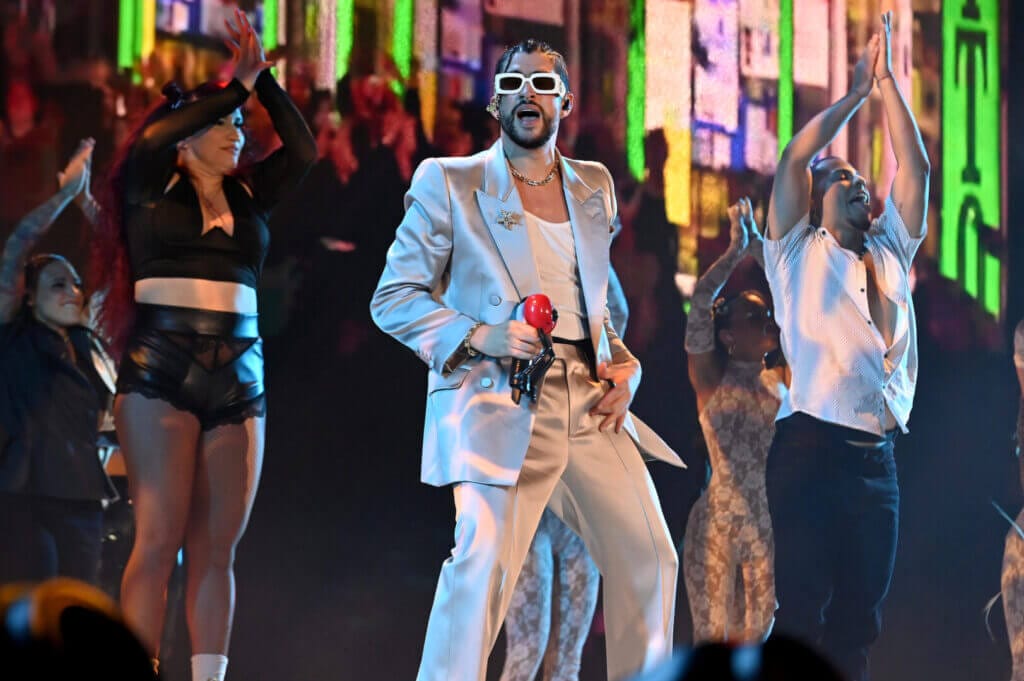 Musicians With Style:
From Bad Bunny's modified peaked lapel suit to Colton Haynes high octane green suit, the MTV VMAs 2022 modern take on menswear proves that today's artists are influencing music and fashion. Make no bones about it, fashion has never been so important to musical artists in the modern era. This has never been more true than today, when trendsetters can create tremendous viral moments that instantly reshape a new period in fashion.
As a result, the various award ceremonies and performance centers have now become one of the music industry's rapid-growing revenue streams. Not only are artists signing on as brand ambassadors, but rather developing their own fashion brands.
And luxury brands have taken notice. That's why so many luxury brands have been increasing their brand awareness through a select group of journalists, influencers and industry insiders. More to the point, designers and brands alike are focused on artists who relate well to a youthful audience in a variety of ways. You see, musicians today achieve success both on creative talent and social causes. They aren't just influencing the audience on a style level, they're moving merchandise.
For his performance, Bad Bunny wore Gucci Love Parade look 6 pale mauve double breasted peak lapel satin suit and white acetate rectangular frame sunglasses. This kind of daring style is lends a a dash of sophistication for the Latin pop star.
Few stars are as polished as Colton Haynes, the singer's sartorial swagger expresses modern drip. Haynes has a unique way of mixing fashion style that's cool, concept and coy. Brands are beginning to take notice too, with dior and Kim Jones appointing him to take on the night at MTV VMAs 2022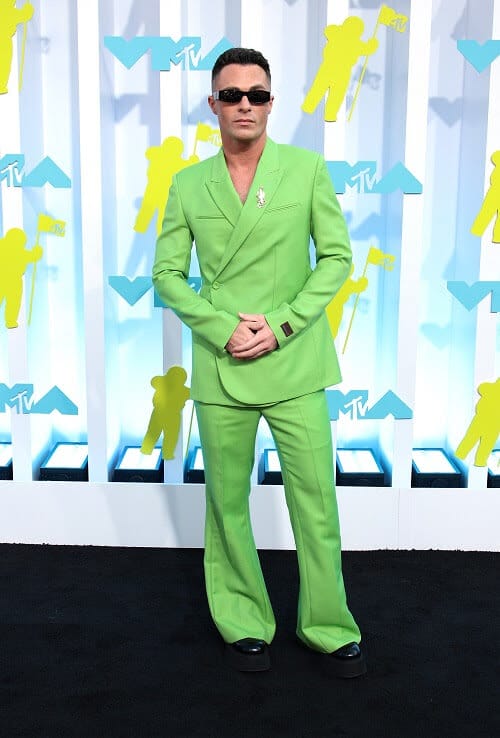 Fundamentally musicians will try to have fun experimenting with looks, without setting limits but just wearing what they like. It is this freedom of choice that resonates will with younger millennials and Gen Z.
Jack Harlow's style approach mirrors his musical style. His macho-glam looks always seem on point for maximum impact. Harlow always seems to know how to turn the dial up to 100 percent with masculine vibes. And yesterday evening Jack Harlow racked up the awards in style. The rap sensation looked extra fresh collecting his moon man for "Best Collaboration" with Lil Nas X in a monochromatic mint DIESEL Five-Pocket, slim fit pants and matching trucker jacket. These gloss coated vinyl pieces receive a unique treatment that creates a wrinkled texture. And it is this wrinkled texture that gives depth to the look.
Jack Harlow joins the growing list of recent celebrity fans of Glenn Martens reworked vision for the brand including Joe Jonas, Justin Bieber, Kylie Jenner, Rihanna, Dua Lipa, and more. In short, Jack Harlow has set his own standard in combining music and fashion. This standard has the power to have American men come out of their comfort zone. The Louisville, Kentucky superstar has never been afraid to take style risks. In fact, I am looking forward to seeing which brands will ink a deal with him next.