By Joseph DeAcetis And Emma Cunnington:
When it comes to Mother's Day, self care gifts are on the top of every moms list. Let's be honest, if anyone could use selfcare, it's probably the person taking care of others all year long. In my opinion, the great thing about giving the gift of self care is that it is the pleasant surprise that gives the gift of much-needed self time.
This year, among the hottest Mother's Day gifts are fresh self-care items such as Bella Descanso-The Biscayne Pajama Set with gorgeous piping details and mother of pearl shell buttons or HOBO offers mama a few moments to reconnect with herself and cultivate beauty.
Browse this list of some of Style Lujo Magazine self-care gifts for mom; from experiences that she will remember and gifts that show her how much you care of all the love she gives to you throughout the year. What ever you choose, these Mother's Day gifts will not only brighten her day but give her the selfcare times that she deserves.
Happy Mother's Day 2022!
Alaffia:
Alaffia-Alaffia's calming, aromatic sulfate-free bubble bath is made with handcrafted fair trade and unrefined shea butter, soothing African yam and lavender oil. For EveryDay use on normal to very dry skin. Cruelty-free, and formulated without sulfates, parabens, phthalates, mineral oil, artificial color or synthetic fragrance. $14.99
Fulton & Roark:
Fulton & Roark-Treat yourself to the complete fragrance experience with The Total Package. By perfectly coordinating your fragrances across the four most-used grooming products, you will smell like your favorite F&R American Fine Fragrance. On their own, each of the products are uniquely incredible; but when you combine them, you're in for a multi-layered fragrance experience better than anything you have tried before. The result? A rich, long-lasting and complex fragrance that you and those closest to you will be certain to appreciate. $125
Lure:
Lure Give the gift of balance, calm, and wellbeing to your mom! Help her de-stress with this luxurious clean beauty cbd gift set. which includes: Lure Deluxe Intimacy Oil: All natural lubrication designed to create a sensual and easy glide for intimate moments. Also great for massage oil, face oil, or post bath moisturizer. Lure Relief Stick: Topical treatment designed to reduce pain and inflammation. Essential for post workouts. Also used for relieving cramps, to smooth cracked heels, and to rub on chest when you have a cold. Lure Original Premium Oil (tincture): Luxurious, high end All Natural CBD oil is designed to be a multi tasker. This oil will bring an overall calmness and will reduce stress, anxiety, pain and create restful sleep. $195
SHESPOKE:
SHESPOKE-SHESPOKE's Lemonade Lip Mask is the first lip mask from the brand. It is hydrating, refreshing and softening and made of clean, nourishing ingredients including shea and cocoa butter. This lip mask is meant to moisturize your lips while you sleep or can be worn in the daytime for all-day hydration. $35
Solawave:
Solawave-The award-winning Advanced Skincare Wand that combines 4 powerful skincare technologies for the ultimate at-home spa facial. Reduce the appearance of wrinkles, fine lines, dark circles, blemishes, and dark spots. De-puff and energize the skin in as little as 5 minutes per day, three times per week. $149.00
The Tea Spot:
The Tea Spot -The Tea Spot is the perfect gift for moms who ask for nothing but deserve it all from a gift to nurture their self-care routine and replenish themselves from the inside out. The Tea Spot's Mama Tea Time bundle features the ergonomic Satin Tea Mug, equipped with a precision stainless steel tea filter basket and a saucer that doubles as a lid to retain heat. At the same time, you brew your tea, and their top-selling Herbal Tea Sampler contains six naturally caffeine-free loose leaf teas—each distinct in delicious flavor and style. $59.90; Mother's Day Sale.
WTHN: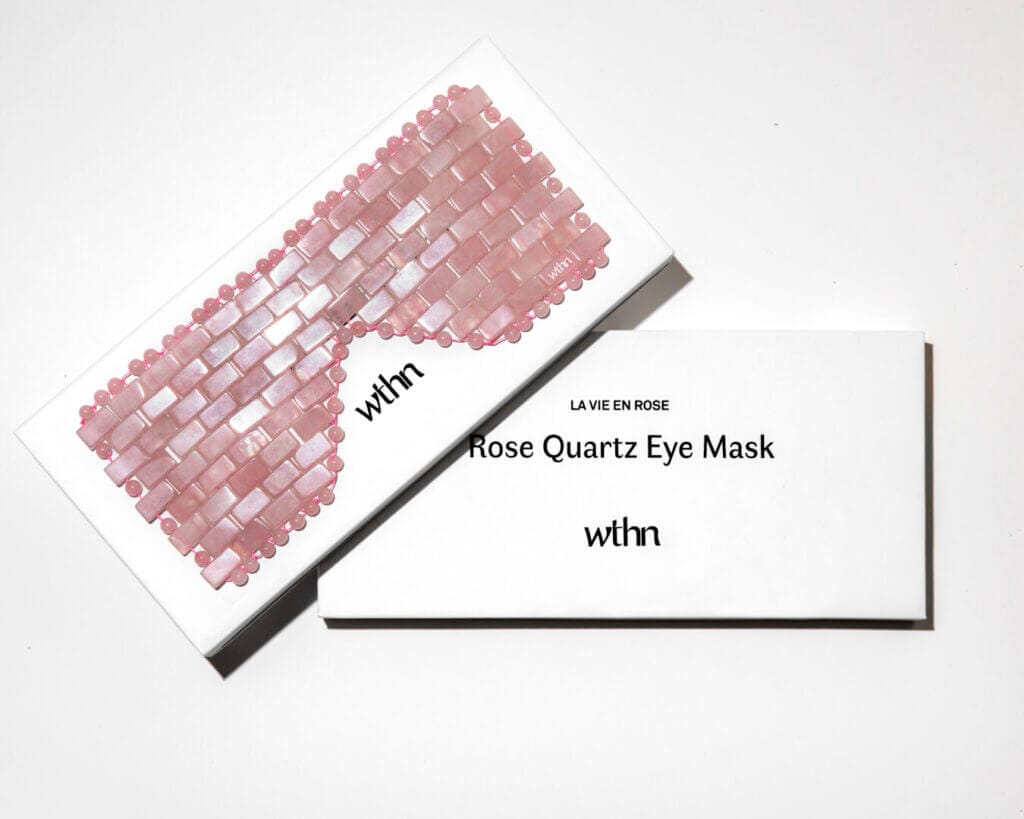 WTHN-Wake up your whole face. This Rose Quartz Eye Mask is a seamless way to reduce puffiness and strain muscles around the eyes, combat fatigue from screen time + help eye cream absorb better. Rose quartz radiates universal love promoting feelings of peace + harmony. $75
Aerosoles:
Aerosoles-Aerosoles Yorketown Sandal. $34.97
BALMAIN HAIR COUTURE:
Balmain Hair Couture -Luxurious handmade hair accessories are emblazoned with an 18K gold plated B and a fine neon yellow accent on the sides for a subtle, sophisticated look. The extremely strong yet flexible material is hypoallergenic and gentle to the hair and scalp. $69.00 – $106.00
bearback: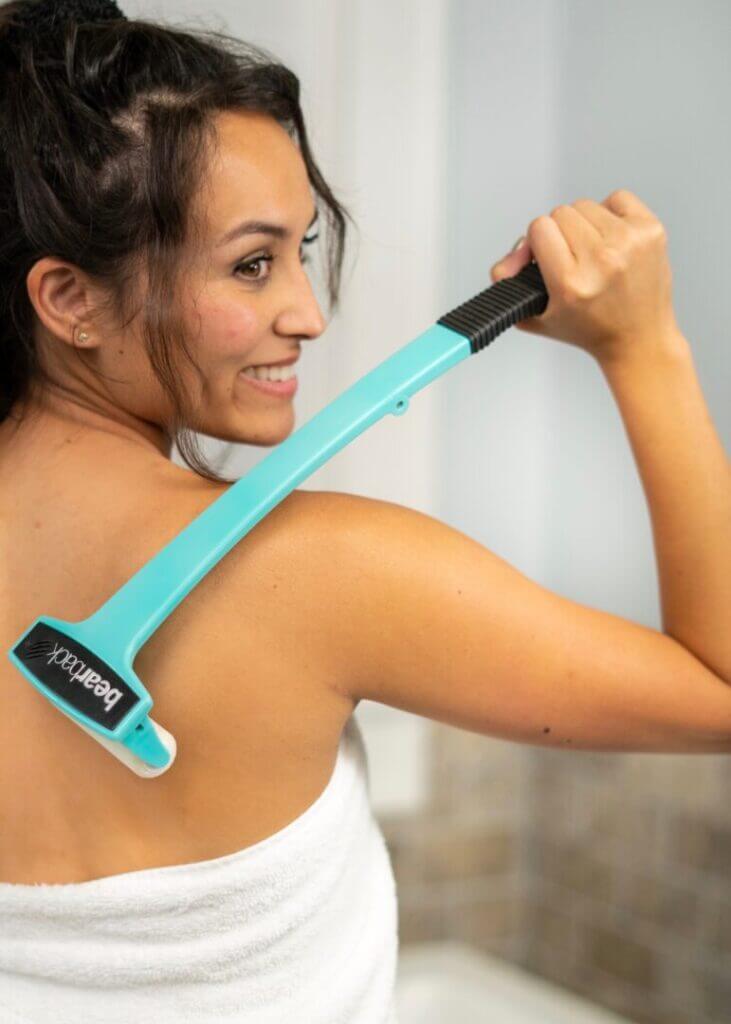 bearback-bearback is a family run business that was created to help people solve for personal care challenges that are often overlooked. The original scratcher concept was dreamt up by a grandad who simply was looking for a better way to scratch his back. The family decided to help bring his idea into a reality and thus, bearback was born – they took the original design and re-engineered it into a total back & body care care system that can address multiple needs. $24.97
Cuyana
Cuyana-Reimagined in modern proportions, this traditional zip-up hoodie brings style and comfort to the next level. Ideal for running errands or fulfilling your athleisure needs this go-to hoodie is slightly cropped assuring it fits stylistically. This zip-up is perfect for incorporating a feminine touch to the conventional hoodie. $198
Dr. Jart+
Dr. Jart+-This mask includes a highly concentrated ampoule with Collagen and Glycerin and a soft, flexible skin-cooling mask. After smoothing the contents of the ampoule over skin, apply the mask to seal it all in and slowly lower skin temperature. Post-masking, skin looks smoother, bouncier, and fine, dry lines are plumped with moisture. $14.00
Eddie Bauer:
Eddie Bauer -This half zip incorporates a comfortable rib-knit collar, cuffs and hem. The kangaroo pocket makes the piece innovative and accessible. With a relaxed fit on the body, this half zip offers a generous fit making it perfect for a long hike or post-workout. $49.00
Gemini Beauty:
Gemini Beauty– When 17 year old Joann Zehenni couldn't find a skincare solution for her family's struggle with Lupus, she set out to create her own formulations and Gemini Beauty was born. Gemini Beauty takes a natural approach to cultivating that dewy, fresh look using fruits and vegetables (inspired by her Lebanese & Ukrainian heritage) that are safe for all skin types. It's free of gluten, oil, phthalates, sulfates, and parabens. $120 for all in a box
ILIA Beauty: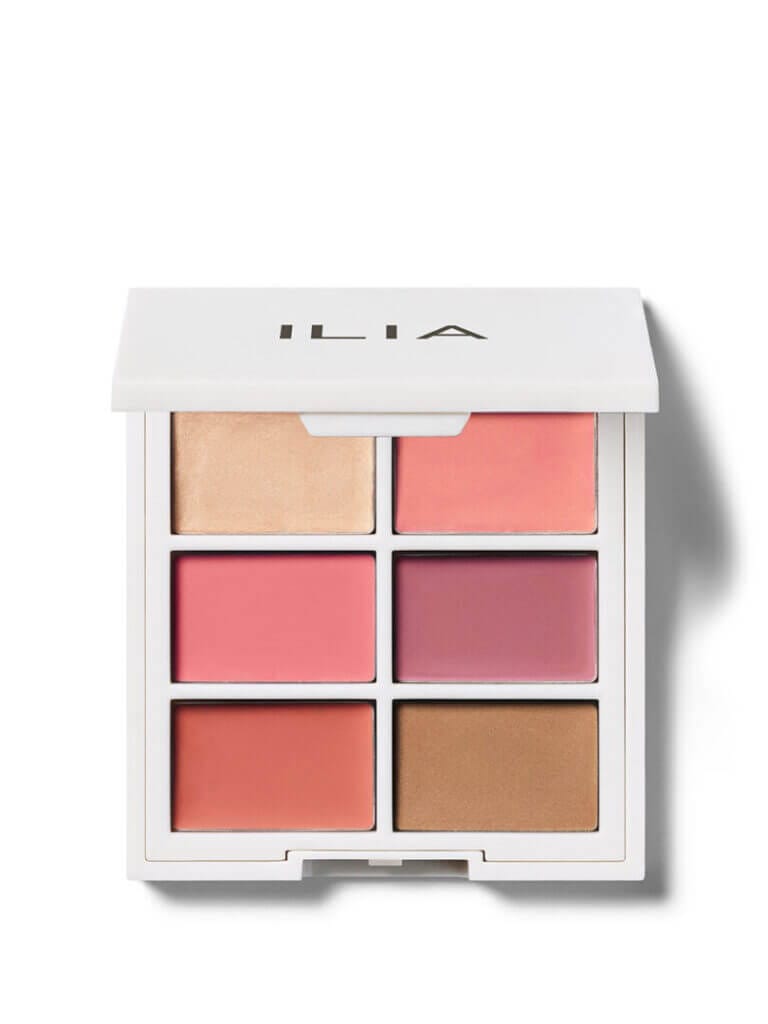 ILIA Beauty-This creamy, multi-use formula melts on contact for skin that looks and feels alive. Use the six shades as blush, lip color, bronzer, and highlighter to create a customized look. The mono-material palette is easily recyclable through your normal curbside service—just remove the insert and drop it in your recycling bin. $42.00
International Orange: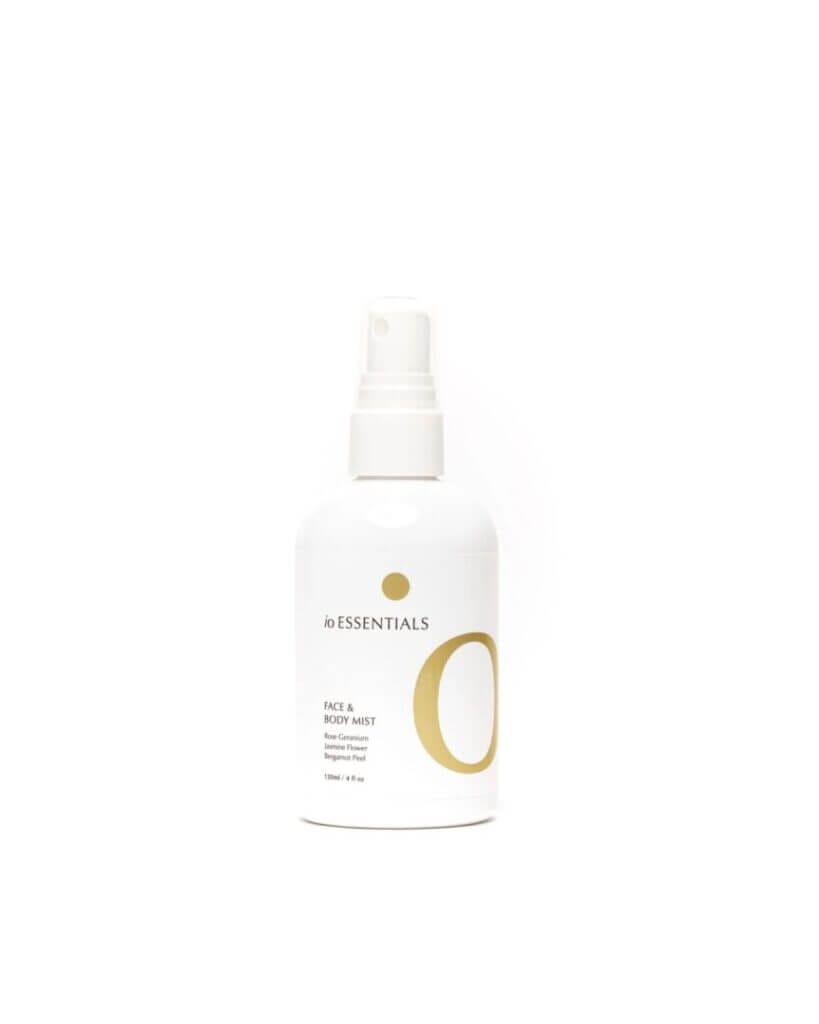 International Orange-io Essentials Face & Body Mist, developed by International Orange spa in California, is a refreshing face and body mist that instantly quenches the skin and uplifts the senses. Organic rose geranium calms and balances. Bergamot peel invigorates and detoxifies. Jasmine flower and tuberose add a revitalizing and exotic scent. $38
KEVIN.MURPHY:
KEVIN.MURPHY-Get ready for a serious burst of intense hydration. Our moisturizing and smoothing masque is the ultimate deep conditioning treatment that replenishes and repairs dry, parched hair. Bursting with essential oils and vitamins from Rose Hip, HYDRATE-ME.MASQUE delivers intense hydration and restores healthy body and shine. Price: $43
KYPRIS: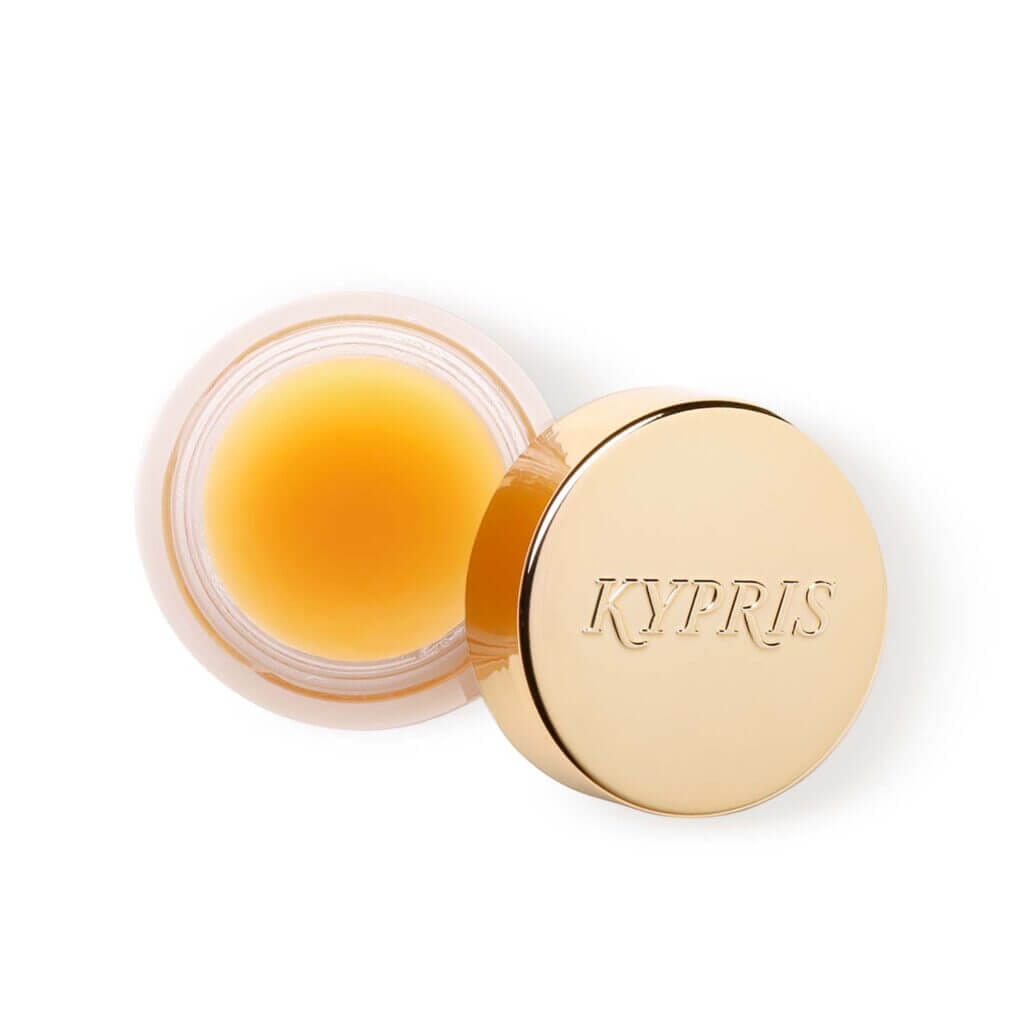 KYPRIS -KYPRIS' #1 most highly requested product to-date and infused with a signature blend of jasmine and violet essential oils, Lip Elixir Balm softens, soothes, and smooths lips for better kisses. This decadent treatment balm envelopes lips in peptides, plant stem cells, hyaluronic acid, vegan botanical waxes, UN Global Compact shea, & Fair-Trade cocoa butter. $49
MAISON FRANCIS KURKDJIAN: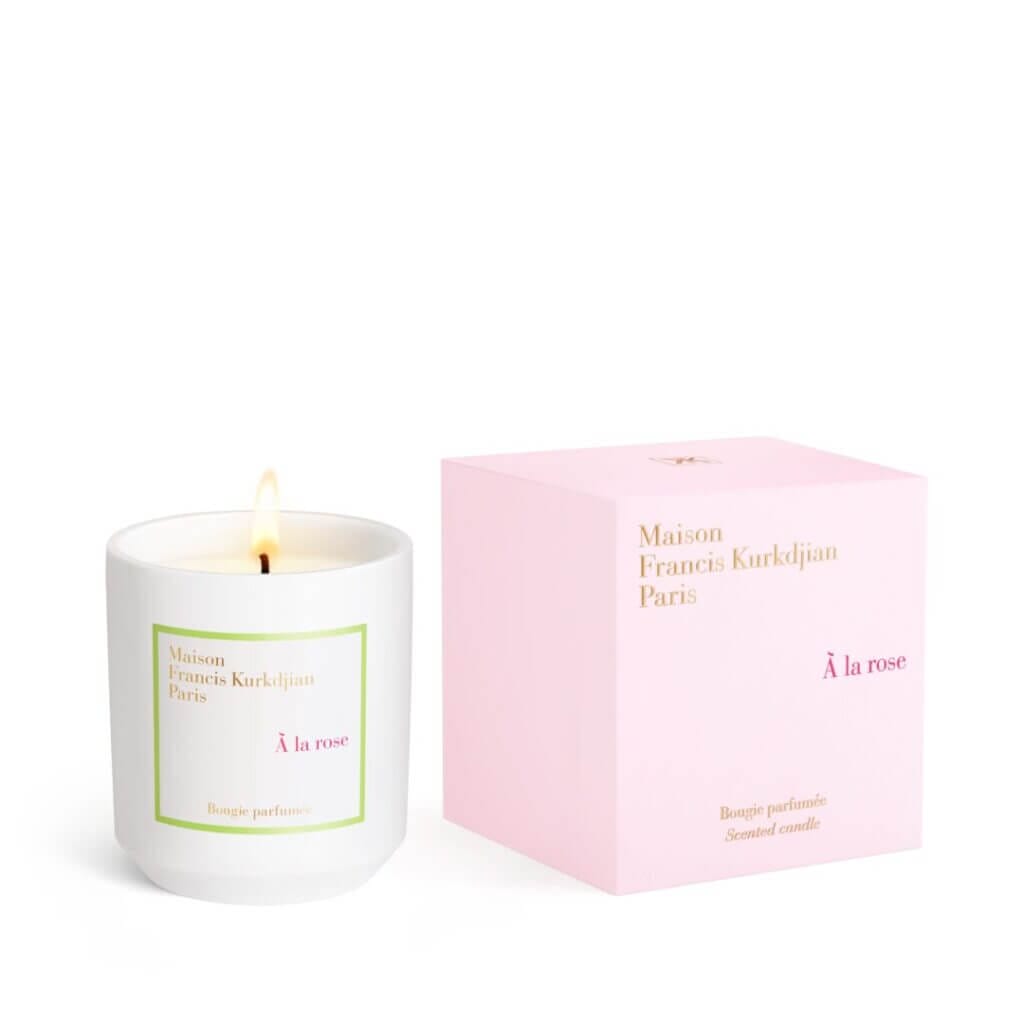 MAISON FRANCIS KURKDJIAN-Inspired by Centifolia roses from Grasse and Damascena roses from Bulgaria, its floral and musky scent translates the fantasy of a free spirit and the elegance of a radiant femininity into a musky floral fragrance. $85.00
Natura:
Natura -Natura Chronos Super Serum Wrinkle Reducer has Jatobá and Casearia prebiotics, which are exclusive ingredients from Brazilian biodiversity developed by Natura. The prebiotic present in Natura Chronos Plumping Bio-Hydrating Serum and Natura Chronos Aqua Gel-Hydrator is a biotechnological ingredient of plant origin named trehalose. $78
Printfresh:
Printfresh -This robe is totally eccentric, hand-painted and crafted 100% from cotton. The light fabric allows for optimal comfort along with coverage. The vintage aesthetic makes it easy for you to shine all day or night from the comfort of your robe. This robe is both durable and sustainable and gets softer with every wash. $148
RareLumiere:
RareLumiere-The slow-burn wax creates very little pooling, reducing the need to relight used wax or generate additional smoke. Enjoy 55 hours of burn time for each candle with 100% cotton wicks designed for the style of each glass vessel. $39.00
Skin By Brownlee & Co:
Skin By Brownlee & Co -The best selling Cryotherapy Ball is a zero-mess, stainless steel facial ball that takes the place of ice to calm inflammation and speed up the skin's recovery process. This skincare tool is recommended for all skin types and glides comfortably over the skin. This product sells out multiple times a year and is also available on Target.com. BIPOC-Founder Sylvia Brownlee has made it her mission to bolster confidence by helping clients achieve a clearer and healthier complexion while addressing acne-prone issues. $25.00
SUSANNE KAUFMANN: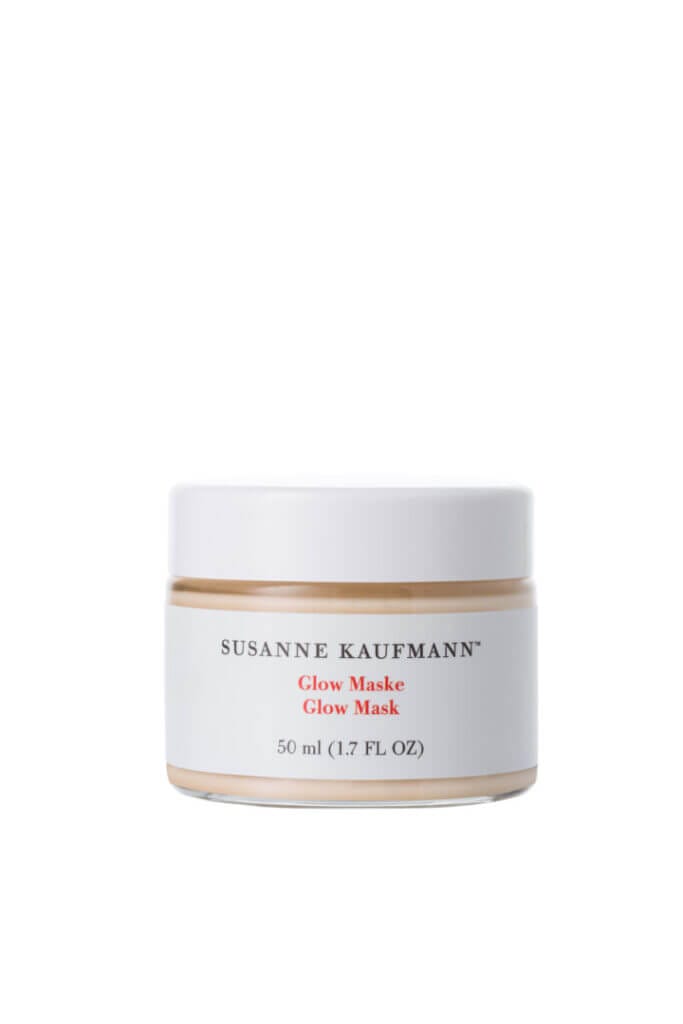 SUSANNE KAUFMANN-Herbal active ingredients work together in synergy to renew, revitalize, and regenerate your complexion for the perfect glow. Papaya powder works as an enzyme peel and is an instant solution to removing dull skin while minimizing pores. The complexion appears more even. Ginger and coffee stimulate cell metabolism and promote collagen production. Raspberry extract protects cells from excessive water loss. An extract of date strengthens the antioxidant defense system and increases skin protection. Price: $90
Tatcha:
Tatcha-This curated set includes three of Tatcha's best-selling core products to start your ritual off right: The Camellia Cleansing Oil to gently remove makeup and cleanse, The Silk Cream to hydrate and smooth, and The Dewy Serum for your plumpest skin ever. $130
Trudon: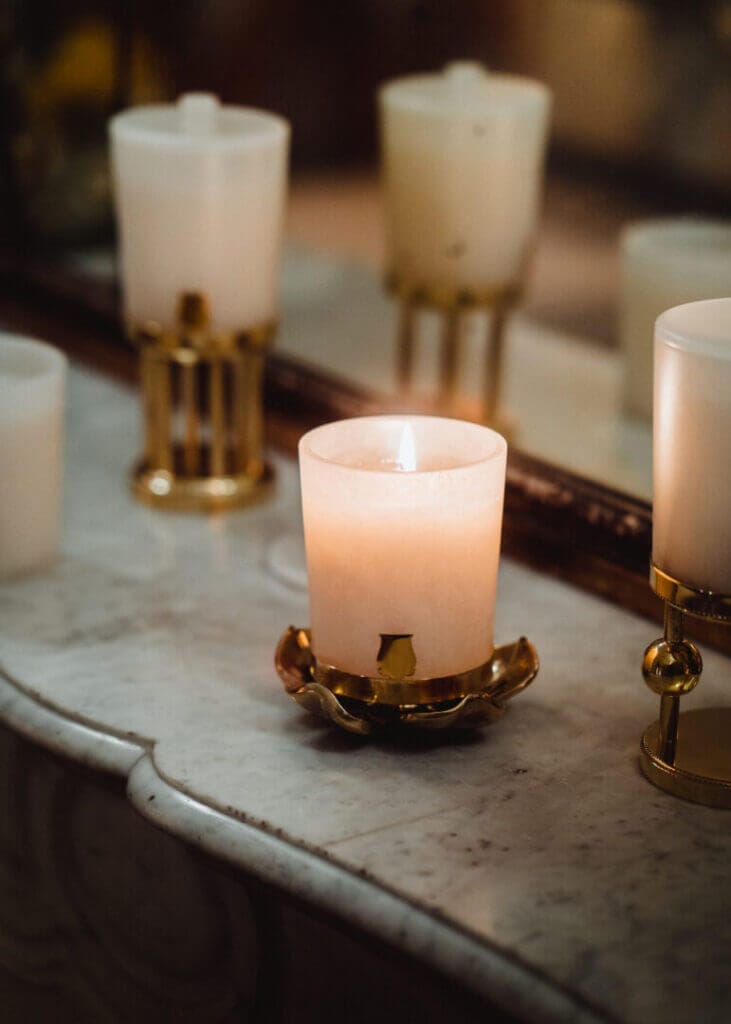 Trudon-The Alabasters are Trudon's new range, featuring white luminescent attributes. The delicate alabaster not only replaces the traditional green-glass but creates a design piece for your home. Sculpted in Spain out of a single block, the new containers and matching tops are one-of-a-kind: The Alabasters' veins that run on the surface of the vessel are unique by nature, minimal and aesthetic with a gold metallic label further referencing Trudon's rich history. Comprised of three scented candles – Ernesto – Leather and Tobacco, Abd El Kader – Moroccan mint Tea and Héméra – Coriander and Pink Peppercorn. $260 each
Winky Lux:
Winky Lux-The color changing lip balms put Winky Lux on the map when it launched back in 2015. Flower Balm went viral for it's gorgeous look (featuring a real chrysanthemum inside) and technology that allows your natural pH levels to create a flattering shade of pink unique to you. $16
VENUS: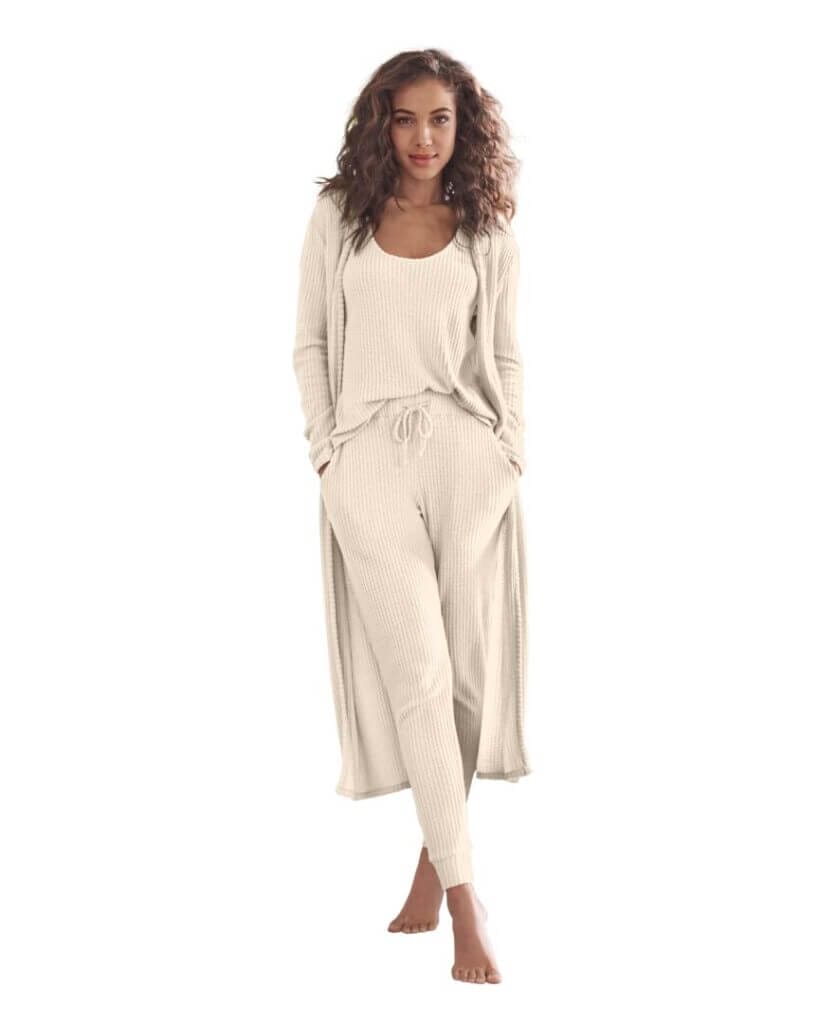 VENUS-Waffle knit lounge set complete with a long open-front cardigan, sleeveless top and joggers that tie at the waist for a perfect fit. From size-inclusive fashion and swim brand, VENUS. $79
111SKIN:
111SKIN– Inspired by cryotherapy treatment, which improves the body's metabolic rate, this innovative collection works to tighten and invigorate the skin. Cryotherapy also reduces reduces cortisol by increasing the endorphins that we release, strengthening our immune systems. This edit includes some of 111SKIN most-loved products from the Regenerative range to sculpt and tone the complexion. $180
Bella Descanso:
Bella Descanso–The Biscayne Pajama Set is one of Bella Descanso's staple pieces. Perfect for anyone looking to feel relaxed and elevated, this pajama set has gorgeous piping details and mother of pearl shell buttons along with watercolor illustrations hand-painted in London. This product is most important to the brand because it brings life to the saying, "from sleep to street". $138
Billini:
Billini–Holly is a stylish terry slipper, available exclusively to Billini. Elevate your slipper style with the chic and on-trend Holly featuring this season's hottest trends – terry towelling and block colors. $55
Biossance:
Biossance–This beautiful kit features three radiant skin essentials handpicked by Reese Witherspoon. Available just in time for Mother's Day gifting, the Sunshine Set features Reese's favorite summer skin essentials in a luxe, travel-ready case. $79
Carrière Frères:
Carrière Frères Hand crafted in Normandy, this set features three distinctive scents, each coming from a different family. A fruit, a flower and an herb, Tomato, Orange Blossom and Verbena depict olfactory landscapes: from sundrenched, Mediterranean vegetable gardens to Maghreb's divine orchards, and all the way to South American plantations, the gift box hides a fragrant bouquet under its cover. Formulated with 100% vegetable wax, from European organic rapeseed, this set makes quite the ideal present for mom! $110
Cosabella:
Cosabella-Cosabella original menswear inspired pajamas made in the finest Peruvian Pima Cotton, the Bella Short Sleeve Top and Pant set are cozy all year long. $130
D'Care: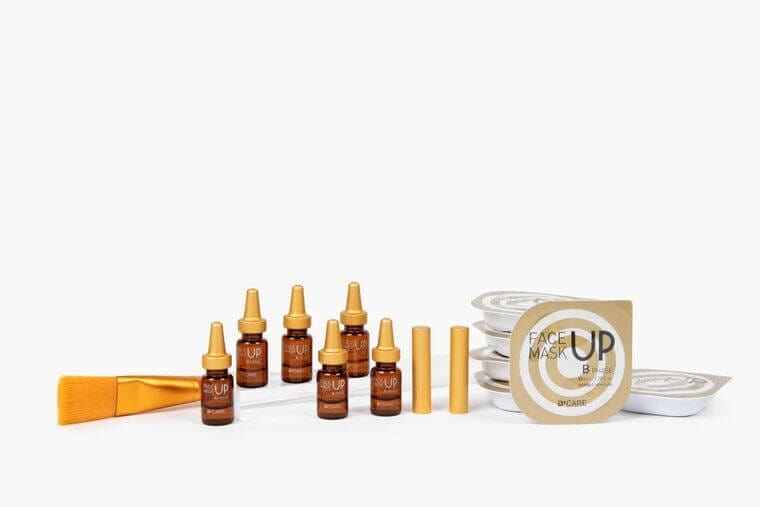 D'Care FACE UP Mask-FACE UP is a metamorphic, age-reversing mask treatment transforms the appearance of your skin in minutes. Combining active Collagen-producing ingredients and a variety of traditional Korean medicinal ingredients, Face Up's 2-part gel mask works quickly to reveal firm, hydrated, and nourished skin. Just 10-15 minutes of use and you'll be the owner of a 360-degree face-lift that transforms loose, sagging areas and addresses dull, dehydrated texture, revealing an incredibly youthful look. $78 for 6 masks
Glasshouse Fragrances:
Glasshouse Fragrances -With Flower Show, spring is in the air as your guests in party dresses clink sparkling drinks. This classic and graceful floral enveloping fragrance ignites the senses with fresh cut flowers, single floral notes and bouquets with fruity highlights and powdery softness. Dressed in a light blush-pink, the candle's glass vessel features the iconic Glasshouse Fragrances logo blazing in gold, perfect for gift giving to someone who needs a springtime pick-me-up. $54.95
Ginette NY:
Ginette NY -Malachite Antique Ring – Protective and therapeutic stone. Soothes the body and mind. $670
Hallmark:
Hallmark— Heated Scented Neck Wrap -Simply warm in a microwave for 60 seconds to activate its French lavender scent or chill in the freezer, then apply it to your neck and shoulders for ultimate comfort and relaxation. $24.99
Hari Mari:
Hari Mari–The Mari Slipper is equipped for household comfort and on-the-go style, thanks to its low-profile silhouette and rubber outsole. Lined with premium Texas shearling and cushioned with memory foam soles, the comfort you get from this slipper is unmatched. This product is a perfect combination of the two characteristics that Hari Mari finds most important in footwear: premium style and comfort.$120.00
Healing Bark:
Healing Bark– Golden Tree Bark Mask is the hero product of Healing Bark, a fragrance-free, DIY-style Thanaka face mask that acts as a powerful natural cleanser and exfoliator. High in anti-inflammatory and anti-oxidizing compounds (Coumarin, Marmesin, and Arbutin), this one-ingredient mask protects against free radicals, reduces hyperpigmentation, and gently cleanses skin to reveal softer, smoother texture with its natural pore-minimizing and elasticity-improving properties. Ideal for oily or acne-prone skin, just add water to give yourself a refreshing facial and experience the ancient face mask that's helped 1,000,000+ faces create a deeply cleansed and radiant glow. $14.99
HOBO: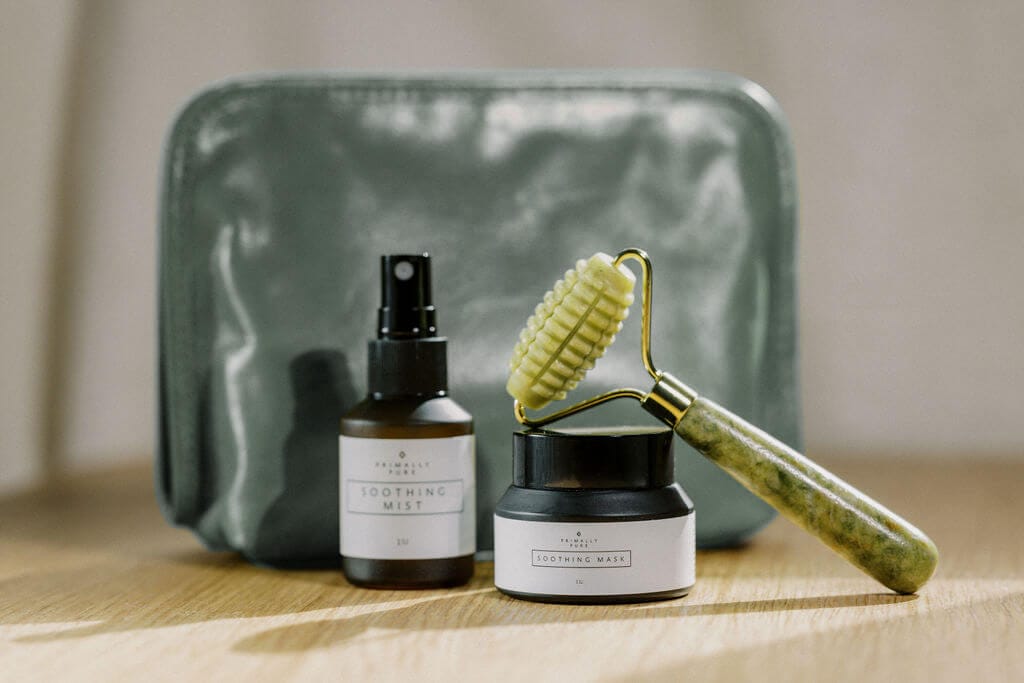 HOBO – For the woman who loves unconditionally, sacrifices selflessly, listens intently, serves wholeheartedly and shows up consistently, there is often little time left to care for herself. As a result, HOBO was determined to partner with a natural skincare brand to inspire beauty and well-being for the mama who needs it most. May this custom-made, clean beauty collection from Primally Pure offer mama a few moments to reconnect with herself and serve as a reminder that even in the seemingly mundane moments of motherhood, beauty is being cultivated — within her and around her. $168
Holler and Glow:
Holler and Glow–Shaped from cooling hydrogel, this shimmering face mask is swirling with gold glitter and is enriched with a vegan and cruelty-free formula of revitalizing colloidal gold, balancing niacinamide and hydrating hyaluronic acid to brighten and freshen up your skin. $4.89
In Fiore:
In Fiore–In Fiore's Tangiers Body Balm offers a warm and uplifting blend of essential oils of Lemongrass, Ginger and Tangerine. The balm is soothing to muscular aches and pains and can improve skin scars, blemishes and stretch marks (not to be used during pregnancy). It's perfect as an all-over moisturizer, which is both healing and decadent and leaves the skin hydrated and dewy. The balms are crafted in small batches using only the purest ingredients. $140
Logan Hollowell:
Logan Hollowell— In numerology, seven is one of the most auspicious and powerful of all numbers. It represents the seventh dimension, the realm of the angels. Potion No. 7 is an invitation and reminder to go deep within ourselves and to surrender to the divinity. Allow this scent to envelop you with a lightness and purity, and to remember the sweetness. $70
Love + Sage: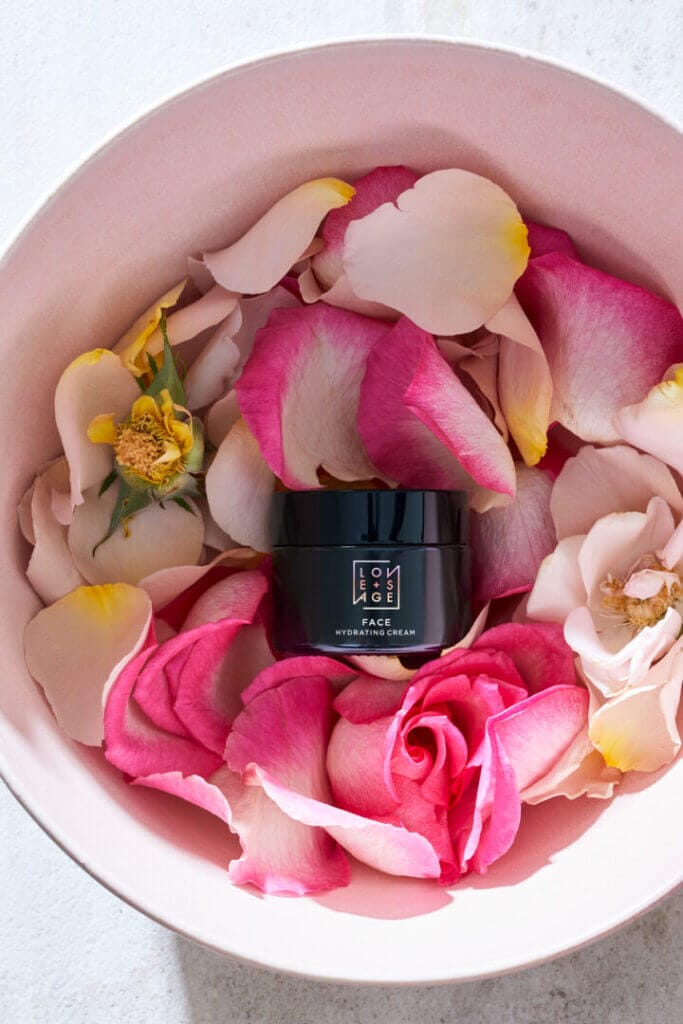 Love + Sage–As the first facial product from cult-favorite beauty brand Love + Sage, the Vitamin-Rich Hydrating Cream is a nutrient dense, ultra-hydrating moisturizer for the face. This fluffy, whipped oil glides on instantly, softening skin with a lightweight satin finish to naturally smooth and firm the complexion. Formulated using all natural and organic ingredients, it's packed with regenerative vitamins, botanical extracts, and calming essential oils such as rose, lavender and ylang-ylang. Use it morning or night, alone or under makeup for a truly luminous glow. $78
MONDAY Haircare: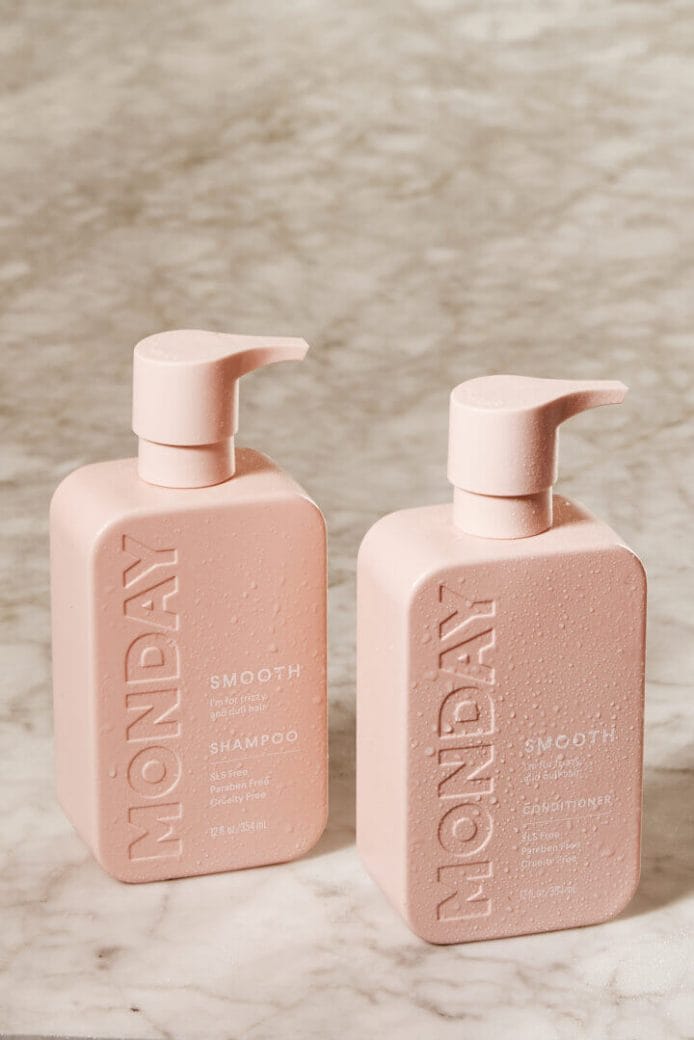 MONDAY Haircare -The brand's best-selling and most awarded line, SMOOTH, was specifically formulated to work for all hair types and concerns. It's also especially beloved by those with curls and coils, incorporating premium ingredients and naturals for optimum hair and scalp health. $8.99 each
NAKED CASHMERE: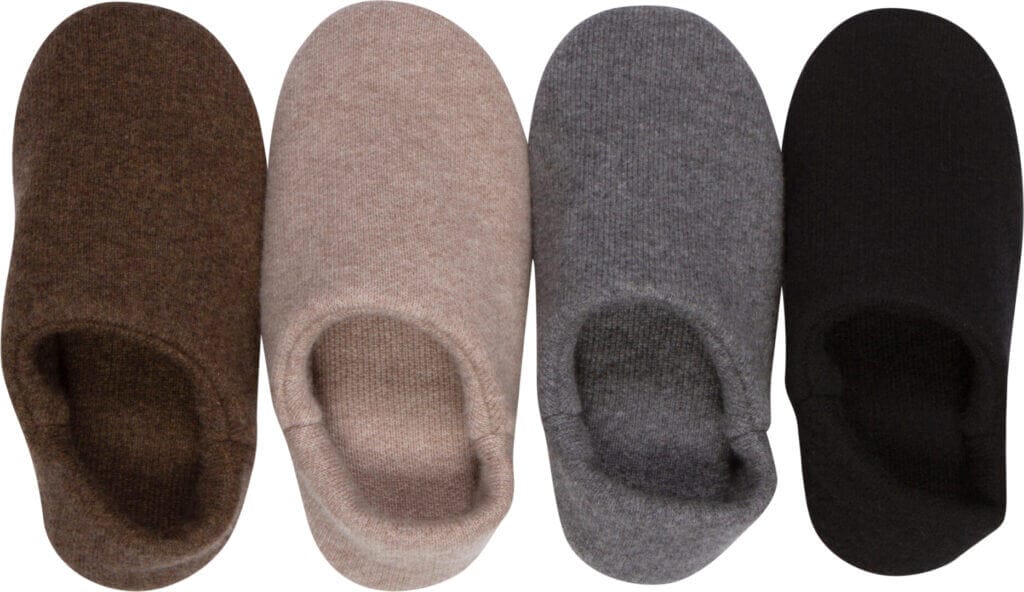 NAKED CASHMERE–Slip into pure luxury with the unisex cashmere Harper Slippers. Ideal for lazy Sunday mornings, cozy work-from-home days, and everything in between. Added versatility in the design of the back heel that can be worn folded down or flipped up to cover the heels. $175
noyah:
noyah No synthetic balms in this 4-flavor combo pack! noyah's USDA Certified Organic balms are made in the USA with only 4-6 ingredients, and a 88% PCR tube-better for you and the planet. $12
OLAY:
OLAY -The Mom Knows Best gift set is a complete day and night routine with collagen peptides and hydration to plump, SPF to protect, and the Regenerist cleansing brush for an exfoliating cleanse. $116.95
Pact:
Pact–Gift organic because green really does look good on everyone. Pact offers bedding and bath plus supremely soft apparel categories for women and maternity. Everything is made with Organic Cotton in a Fair Trade Factory. $65
Retrospec:
Retrospec–Laguna's made from premium slip-resistant, moisture-absorbing material that prevents anything, sweat included, from ruining your practice. Stretch out on comfortable, supportive padding and turn up the heat. $49.99
Saje: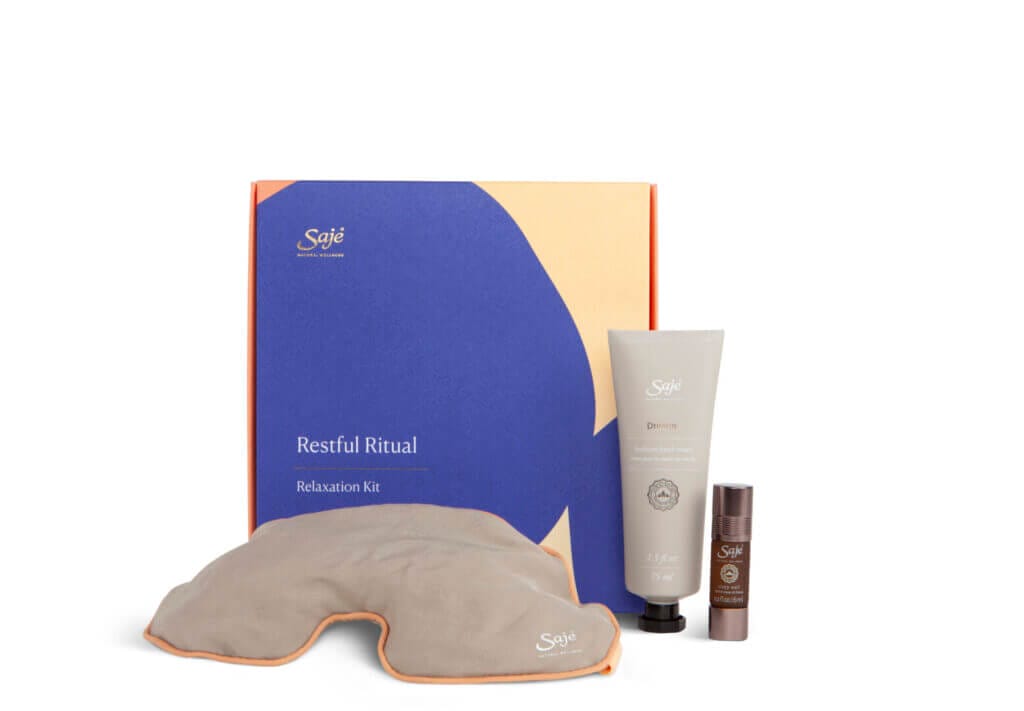 Saje-This limited-edition kit was created in collaboration with Jillian Harris to debut her best-selling Happy Place blend as a limited edition duo for the home. It includes a Happy Place Diffuser Blend alongside a Happy Place Air Spray; both are balancing, comforting and cozy with a floral, fresh, and sweet scent. $36
selfmade:
selfmade— true grit resilience scrub is a scalp and body exfoliator is infused with anti-inflammatory ingredients that reduce dead cell build-up, eliminate ingrowns and promote healthy hair growth, banishing skin trauma and encouraging healthy hair and resilient skin. $34
SHHHOWERCAP: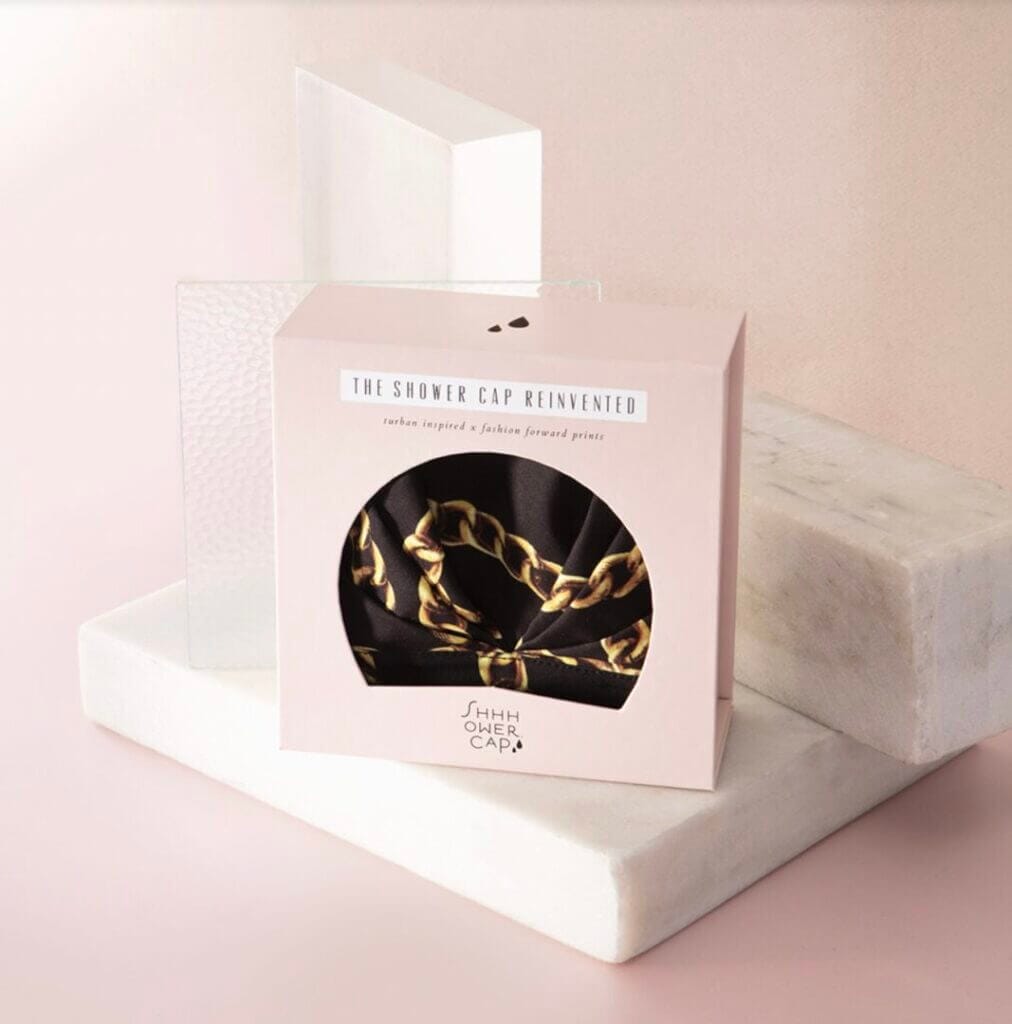 SHHHOWERCAP– The brand's Inventor and Founder, Jacquelyn De Jesu, invented the cap to transform the outdated shower cap into a modern, functional, and chic way to protect hair — designed with premium, 100% waterproof nano-tech fabric that repels water, dries quickly and lets moisture out to reduce frizz. $43
Spa Technologies: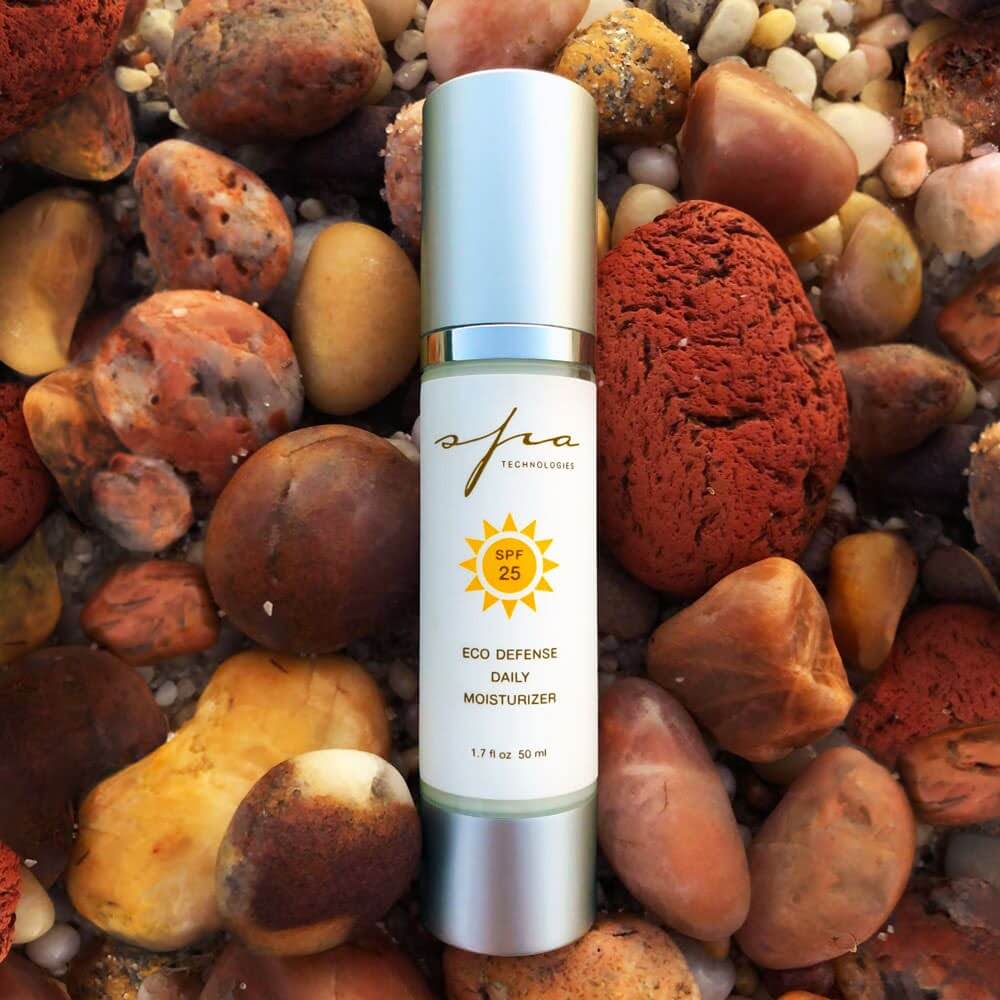 Spa Technologies— Discover the beauty of moisturized skin. Our silky-smooth moisturizer hydrates dry skin to bring renewed softness and a finer texture. With an antioxidant-rich formula and sun protection, this everyday lotion helps protect your skin against environmental damage and stressors. Lightweight and creamy with a mild fruit scent, it absorbs quickly, leaves no white residue, and provides the ideal base under makeup. $68.00
Vieve's Leaves: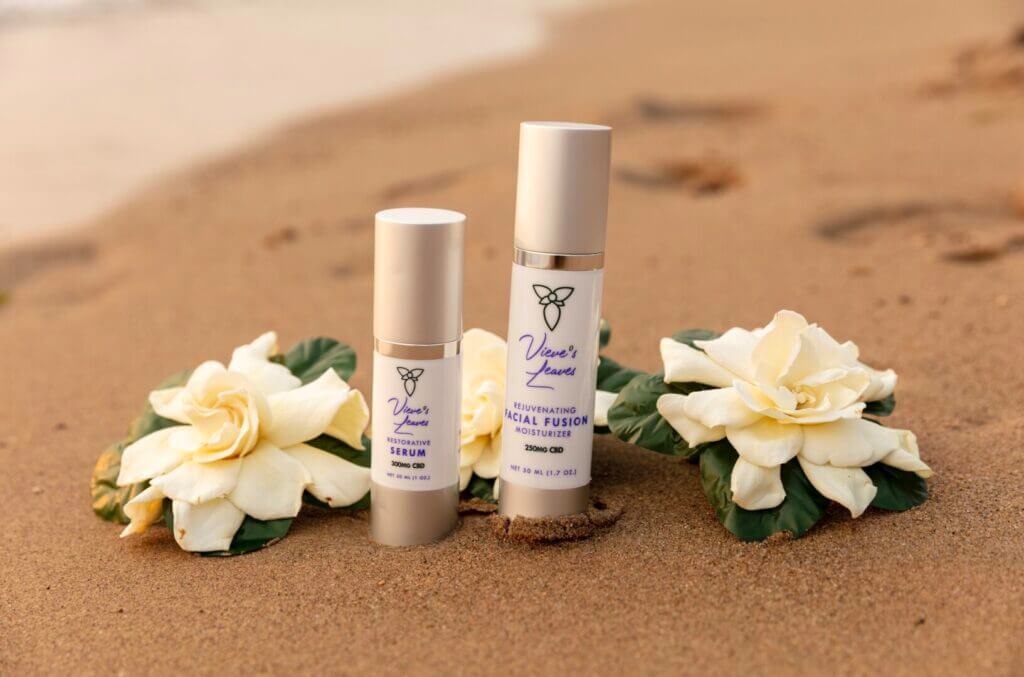 Vieve's Leaves-Vieve's Leaves Restorative Duo allows you to experience balanced skin like never before with the Restorative Serum and Rejuvenating Facial Fusion. Holistic beauty comes from within. Every time you wash your face you take away essential moisture. Unlike conventional moisturizers, Vieve's Leaves uses our proprietary broad spectrum THC Free CBD and vitamin blend, E-Cann, which works with our other ingredients to promote wellness and balance in the health of your skin. Remove fine lines, even tone, and increase beauty from the outside in. The synergy between antioxidants and anti-inflammatory infusions will leave you feeling rejuvenated and refreshed. Radiant, ageless skin will make you shine from within. $130
Wildfox:
Wildfox–The light French terry Havi Shorts feature an elastic waist, high-waisted fit, and short inseam for a comfortable fit without looking frumpy. They are part of the Wildfox Spring 2022 Collection, which is inspired by a yearning for freedom and expression. In a sense, it is the ultimate Eat, Pray, Love fantasy: finding the inspiration within and expressing your heart's desire in full color. $78.00
L'or de Seraphine:
L'or de Seraphine–L'or de Seraphine believes that a candle can be elevated and eclectic. The Aurora candle is a fresh scented candle that comes in a beautifully designed ceramic candle holder that will soothe and relax as soon as the wick is lit. The candle is sustainably sourced, free from phthalates and parabens made with 100% organic cotton wick. L'or de Seraphine provides one-of-a-kind fragrances for people who find delight and respite through color and scent to complement their own originality and to create their own personal sanctuary. With scents of almond, vanilla and orchid, the Aurora is both fresh and soothing, leaving a calm, peaceful aroma wherever you choose to light it. $44
Naturalicious:
Naturalicious–Naturalicious started in a haircare with their life changing and time saving products with the overarching message of self love. 8 years since the company first started, it now offers a wide assortment beauty products and a holistic approach to clean beauty from the inside out. $133
Bomba Curls:
Bomba Curls– The ultra-plush and luxurious microfiber & satin hair wrap is a two-in-one wonder! The soft microfiber layer works as the ideal hair towel for smooth, frizz-free tresses. Slip your hair into the satin layer to protect it against friction and breakage while you sleep $29