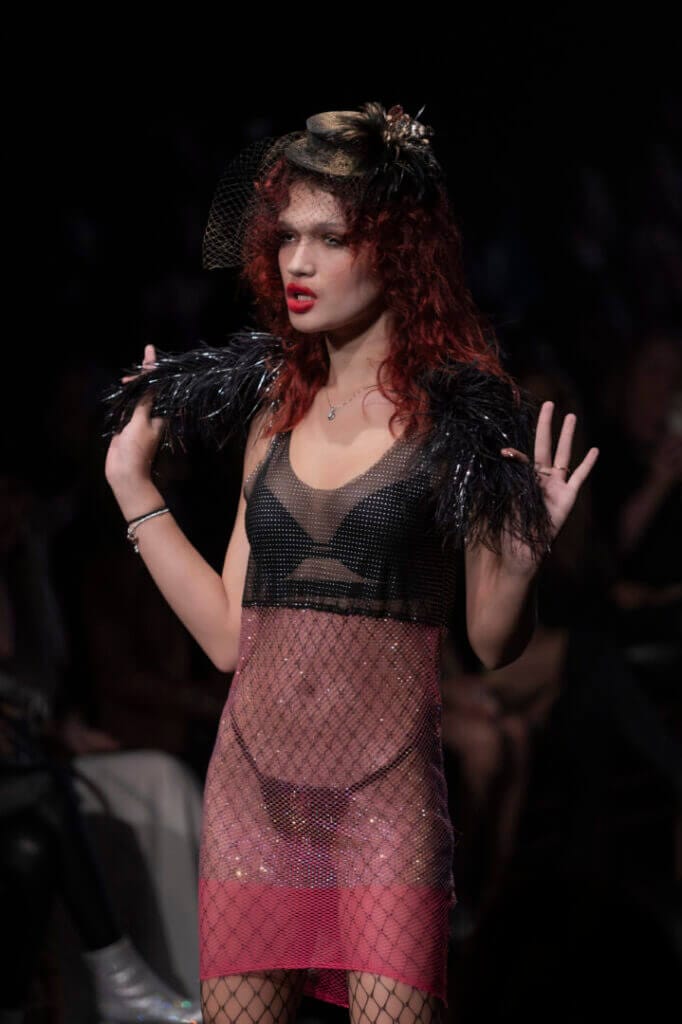 By Joseph DeAcetis Published: November 20, 2023
LA Fashion Week, surprised the audience with the long-awaited resurgence of designer Richie Rich. LAFW, powered by Art Hearts Fashion, featured the revival of Richie Rich and the new brand, Richerette, seemingly a hybrid of the former brand, Heatherette. And, our team at StyleLujo.com was there to uncover the scene for Millenials and Gen Z searching to express themselves with campy appeal and trend setting glamour.
Known by the fashion cognoscenti for pushing boundaries with the former Heatherette brand, designer Richie Rich presented a new era in fashion at this year's LAFW. 
RICHERETTE, a new queer fashion brand, presented a runway show at the historically preserved Majestic. The new creative approach emerges as an inclusive fashion brand for all, including women, men, and non-binary individuals. Founded by the visionary Richie Rich, RICHERETTE draws inspiration from 90's pop culture, queerness, and the heartbeat of house music, weaving vibrant colors, glitter, unicorns, and captivating phrases into the tapestry of streetwear and clubwear. 
Richie Rich is and has always been a trendsetter and nightlife sensation. With past runway luminaries like Kim Kardashian, Naomi Campbell, and Pamela Anderson, Richie's creations have graced the pages of Vogue, Daily Front Row, and Paper Magazine. Richie Rich stands as an inspiration to many within the LGBTQ+ community.
The collection was filled with the designer's distinctive signature, yet the creative vision was complete with beyond jaw-dropping glitter, dazzle, and body-revealing style.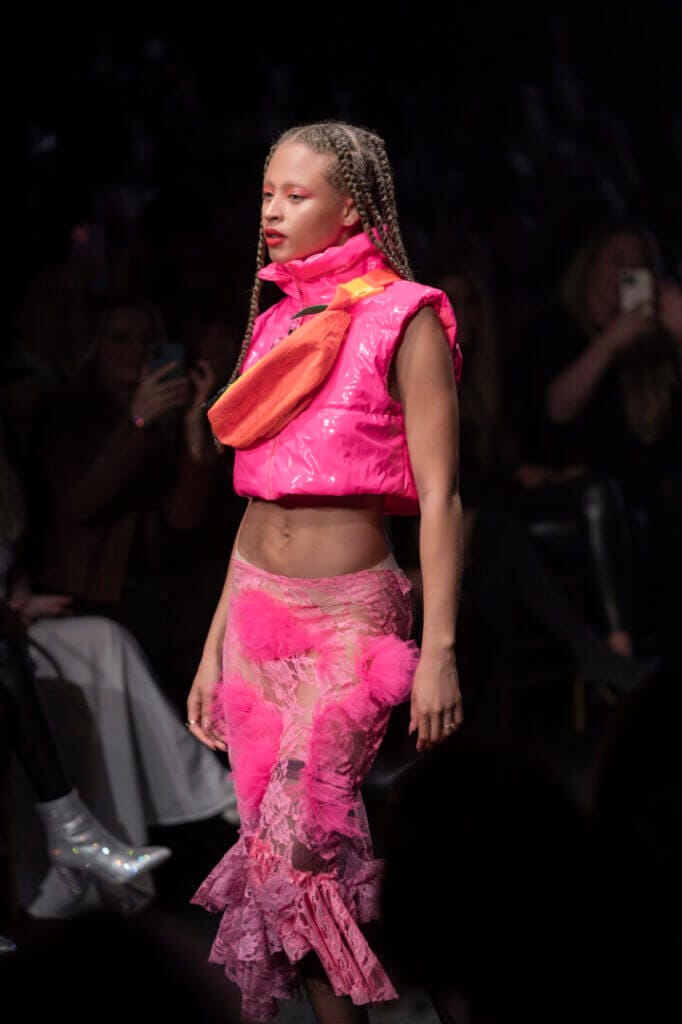 It was pleasant to see Richie's runway return to the runway once again, blurring the lines between wearable apparel and fantasy looks. The show was set to the incredible music of the disco sensation Donna Summer.
Upon review, I couldn't help but ponder whether this creative vision might be the catalyst for streetwear of the future. And even though the show was styled brilliantly, the runway collection was designed to focus on individual pieces instead of ensembles. For example, a stunning oversized jacket worn with tight-fitting pants or sheer beaded blouses and dashes of metallic fun. 
The brand heritage was indeed there, and the crowd understood this, but the new vision, with a diverse mix of personalities, was blatantly inclusive and queer-focused. The collection celebrated the designer's passionate journey in design as a badge of honor, capturing the joy and excitement of the fashion business.
It also seemed to embrace a new social movement for the new generation in the LGBTQ community through queer expression and androgynous fashion.
And if you're interested in seeing more, check out the selected looks here from LA Fashion Week 2023, follow Richie Rich on Instagram  @ReallyRichieRich.