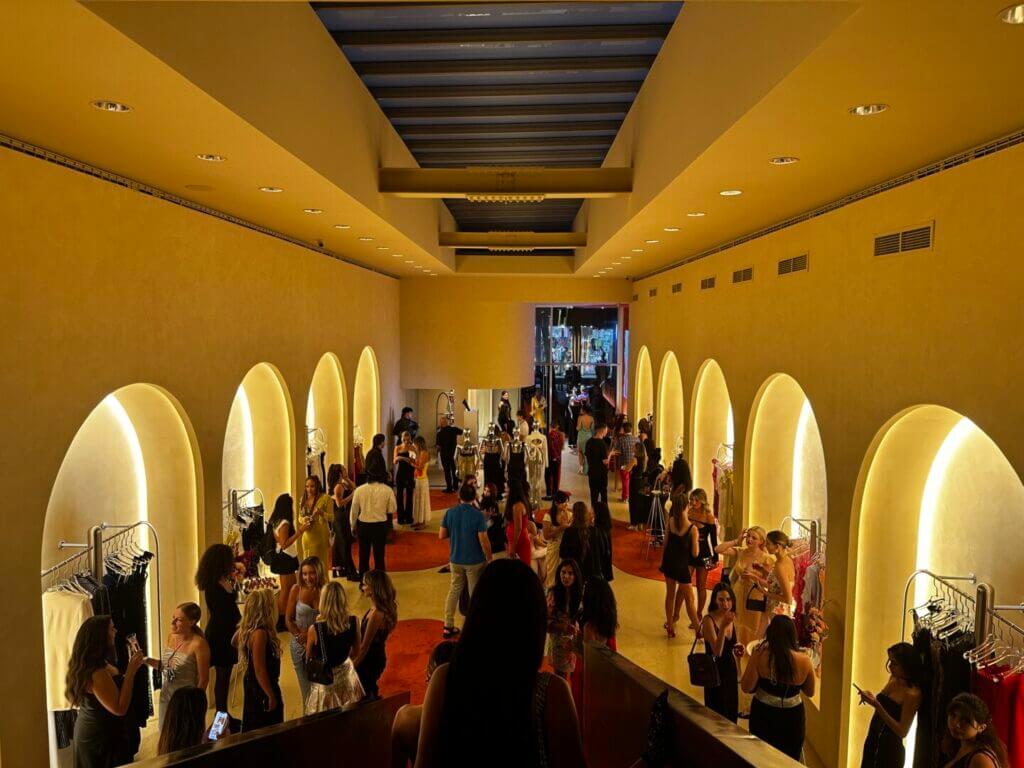 By Matt Gulielmi | Published: September 18, 2023
It's hard to miss one of Miss Circle's distinctly feminine garments, often incorporating flirtatious elements like satin, sequins, and lace. Marking the beginning of New York Fashion Week, the iconic women's wear brand summoned an army of social media's most striking stunners for a soirée at their freshly revealed Soho studio.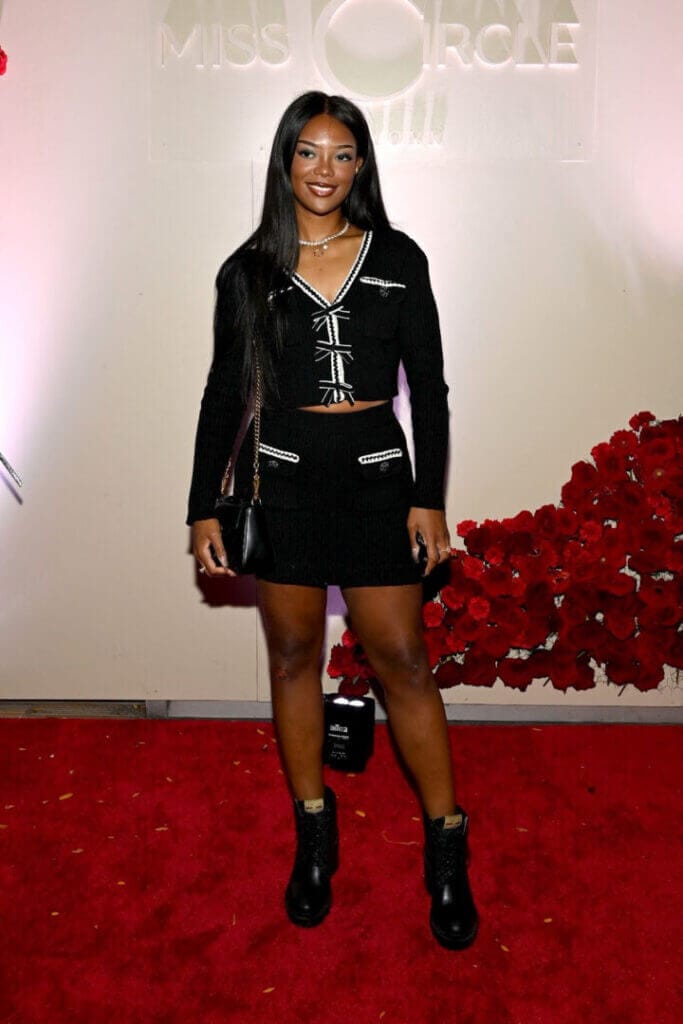 Stretching over an impressive 2,600 square feet, the space offered a spacious environment to browse their latest pieces without tripping over skirts. Square footage aside, the floor plan itself is something to highlight. The vaulted ceilings and grand staircase give the space a luxurious, regal charm—two qualities Miss Circle aims to characterize the brand with. Recessed niches line opposite walls, illuminating their larger products such as dresses and gowns.
Guests were treated to an ensemble of experiences—photo opportunities, Loverboy's signature cocktails, and red velvet cupcakes to accessorize their equally decadent red velvet gowns. Spotted among the glitterati were personalities like Iskra Lawrence, Alison Holker, and Gabi Demartino, as well as rising names like Lexi Wood and Grace Vanderwaal. Social media influencers and industry insiders, including Juliet and Jozie Schroder of Celeb Secrets, also supported the mission decked out in Miss Circle attire.
What makes Miss Circle a noteworthy women's line? In short, it's their unwavering position on seduction. While other designers in the space teeter between modest and mildly enticing, Miss Circle drives their heels into curve-flattering silhouettes and strategically revealing cutouts. Their latest collections demonstrated just that, filled with sparkling fabrics, sensuous cuts, and adventurous materials like feathers.
I caught up with founder Isabel Deng about the brand, inspiration, and how she achieved such a numerous turnout.
How does New York City's vibrant energy influence you and your brand's aesthetics?
The whole brand is inspired by New York City. I moved here from China when I was 18, and I always knew there was no place I'd rather be. The New York woman dresses confidently and glamorously, doesn't care what other people think about her look, and says "if I want to wear something, I wear it"—and that resonates with me.
Was there a pivotal point that sucked you into garment design?
When I first started, I didn't know what I wanted the label to be. I remember watching a Beyonce performance and she was dressed in this wonderful gown, so I designed a gown that was inspired by the look and it took off from there.
You've got a lot of beautiful people here tonight celebrating Miss Circle. Where did all of these people come from?
Well, I really have to say thank you to social media, big time. It truly has served as a platform where I can put myself out there and gauge interest. We have hundreds of influencers who come to us every day looking to represent the brand. It helps because there's only so much outreach we can do given our small team. The enthusiasm means a lot and there's no other event like tonight where we can bring this community together.
You attribute your mindset to your mother, how are you passing off these principles to your two daughters?
My mom is my role model. She always told me to chase my dream. My mom always took me to different cities and countries to broaden my scope. Her having been a single mom, her toughness rubbed off on me. I always tell my two daughters, "forget that you're a woman." Don't get hung up on the man vs woman thing, just go out there and carve out your own future.
Miss Circle's boutique can be shopped at 417 W Broadway, and their online assortment can be found here.