Leading Men's Grooming Company and Comedy Icon Announce Multi-Year Partnership
It's time to meet the new face of MANSCAPED™. The renowned men's grooming brand recently announced Pete Davidson as Brand Partner and Shareholder. Davidson known for his on-trend comedic style will surely bring a strong voice and face to the brand.
"Pete is the perfect brand partner for MANSCAPED. Both his sense of humor and sense of self closely fit our brand voice and values," said Paul Tran, Founder, and CEO of MANSCAPED. "One of those core values is to not take ourselves too seriously; it makes our brand approachable and allows for authentic connections with our fans. We're so fortunate to work with Pete who is incredibly talented and has a natural ability to connect with men and women all over the world in a similar fashion."
In the creative advertising campaign, Manscape's UltraPremium products, and embroidered hand towels are all unabashedly displayed on the bathroom counter, one that has a man cave vibe.
I was first introduced to Manscape years ago while working at Forbes Magazine. At first, I have to say, I was a bit put off by the raw message and using the term Balls in such a rustic manner. But upon reviewing the product and seeing first-hand the positive results, it achieved all its expectations. For example, The Lawn Mower® 4.0 groin and body trimmer is an effective way to efficiently trim and fine-tune your overgrown body hair. More to my point
In 2022, men are free to talk about grooming needs – especially in private areas. I am especially fond of the nose hair trimmer. Truth be told, most men have unsightly hair growing like a forest in their nostrils. If you ever catch a man in the right light, you can get a full glimpse of how bad this looks – especially in a professional work setting. In my opinion. Manscapes nose hair trimmer is one of the best in the market. Yet, it is the creative message that is so important in getting guys to be comfortable enough to listen.
"For a creative, working with Pete and his team has been an amazing experience – I would dare say that it has been the deepest creative collaboration with a celebrity that I have experienced," added Marcelo Kertész, SVP of Creative, Branding, and Product Design at MANSCAPED. "Because of his real-life love for MANSCAPED and The Lawn Mower, he just knows exactly what we stand for. And his delivery…well, it's pure Pete Davidson's style comedy."
Today, The SNL alum has grown to be a recognizable face around the globe due to his candor, charisma, and ability to talk about topics that most men shy away from.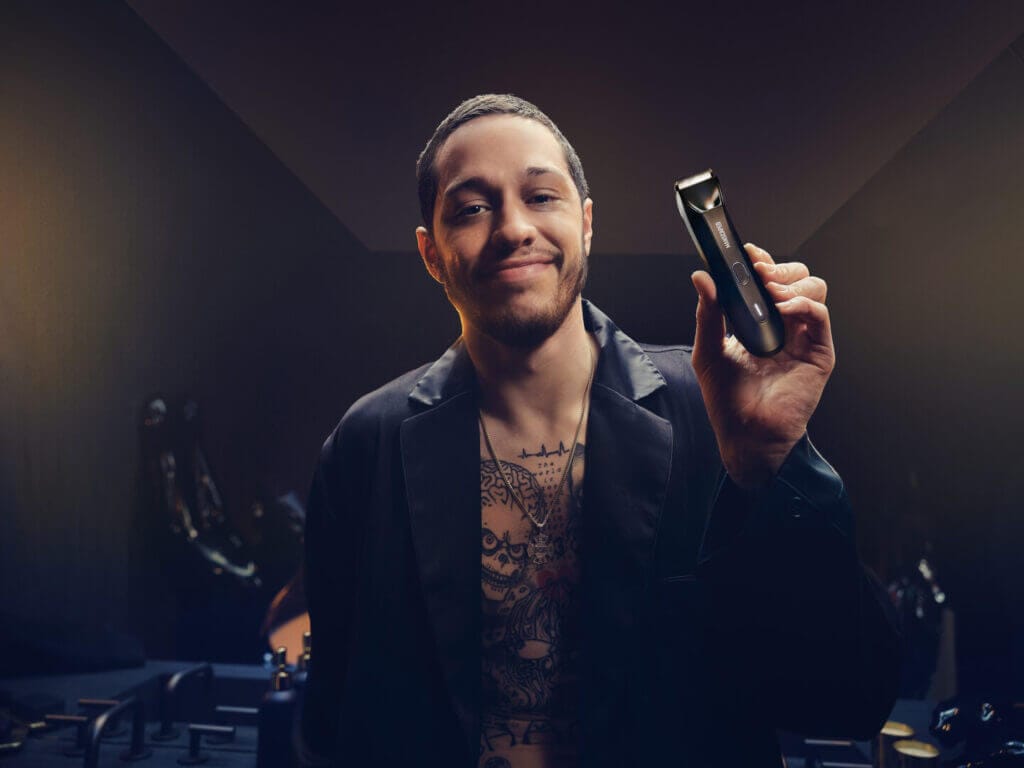 MANSCAPED will continue to explore other exciting partnerships and build on its celebrity program.