When it comes to filling up a stocking with a pure delight, surprise her with heartfelt gifts to show how much you care.
What is more exciting than a stocking filled with the latest beauty and self-care holiday gifts. From haircare to skincare to self-care gifts, we've got all the products to help everyone on your list. When it comes to choosing smaller gifts that will surprise the stockings this year, these self-care gifts make for perfect stocking stuffers. Gifts that prioritize personal beauty and wellness are exactly the kind of gifts she will boast her spirits the very moment she see them.
For the women in your life, swap traditional stocking stuffers with modern luxurious gifts that show her how much you care for her.
From MGSKINLABS essential antioxidant formulated to stimulate collagen production while you sleep to Florasis-Soft misty lipstick in a love lock symbolizing passionate love, each gift will make the perfect adornment to a Christmas stocking for friends and family.
MGSKINLABS: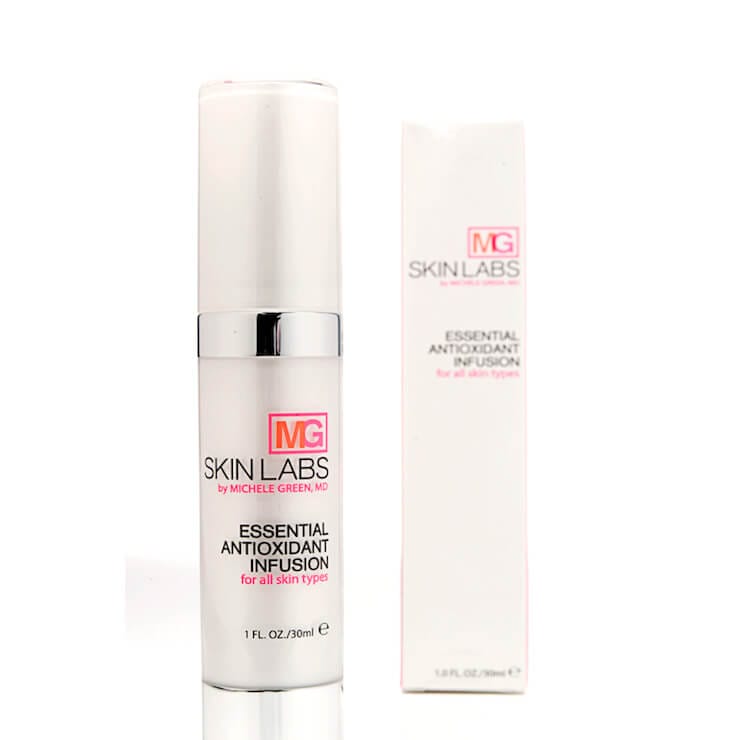 MGSKINLABS -Essential Antioxidant Infusion is uniquely formulated to stimulate collagen production while you sleep. It delivers a pure concentration of vitamins A, C, E and other nutrients to exfoliate, renew and replenish skin overnight. Achieve a healthier, more youthful appearance that comes with diminished visible lines and wrinkles, repaired skin elasticity and improved skin texture.
Vintner's Daughter's Active Renewal Cleanser. The launch of Active Renewal Cleanser, an innovative two-step cleanse in one, completes the Vintner's Daughter luxury three-step routine. retail $98  available exclusively on VintnersDaughter.com 
Vegamour
Vegamour GRO Hair Serum Price: $58 Retailers: Vegamour.com, Sephora.com
Our plant-based, multi-tasking GRO Hair Serum uses a combination of clinically-tested, vegan phyto-actives that work in tandem to help support a healthy and balanced follicular ecosystem while soothing the scalp and revitalizing hair roots. Free of toxic chemicals, carcinogens or harmful side effects, this cruelty-free, vegan hair serum is formulated with powerful phyto-actives shown in multiple clinical studies to increase the appearance of hair density while reducing signs of shedding to bring you thicker, fuller looking hair.*
Safe for everyday use, with no known toxins or hormones
100% vegan and cruelty-free
Fuller-looking hair in as soon as 90 days, with peak results around 120
Upkeep Give the gift of a glow up with the limited-edition Upkeep gift cards! Upkeep is the first-ever medspa app where users can book their Botox, facial, filler, and other cosmetic dermatology treatments within a few clicks. Perfect gift for that 'hard to buy for' person on your list. The gift cards are available in increments of $150 to $1000 and can be purchased online via Upkeep.com and via the Upkeep app (available via the App Store). Perfect for those looking to refresh before the new year or needing a facial before a holiday party.
Acaderma (ShareASale Affiliate)
Invisible Shield Defense Serum
A daily serum that provides long-lasting antioxidant protection while improving the skin's vitality and appearance
Targets free radicals, environmental stress, and photodamage
Suitable for dry, normal, oil, and combination skin
Defends skin against blue light
($80.00)
ARKIVE Headcare:
ARKIVE Headcare A healthy scalp is the key to unlocking healthier locks. This incredible scrub mixes a blend of oils, fruit enzymes methol to awaken your scalp and caffeine to help encourage optimal scalp health. $22
Coach: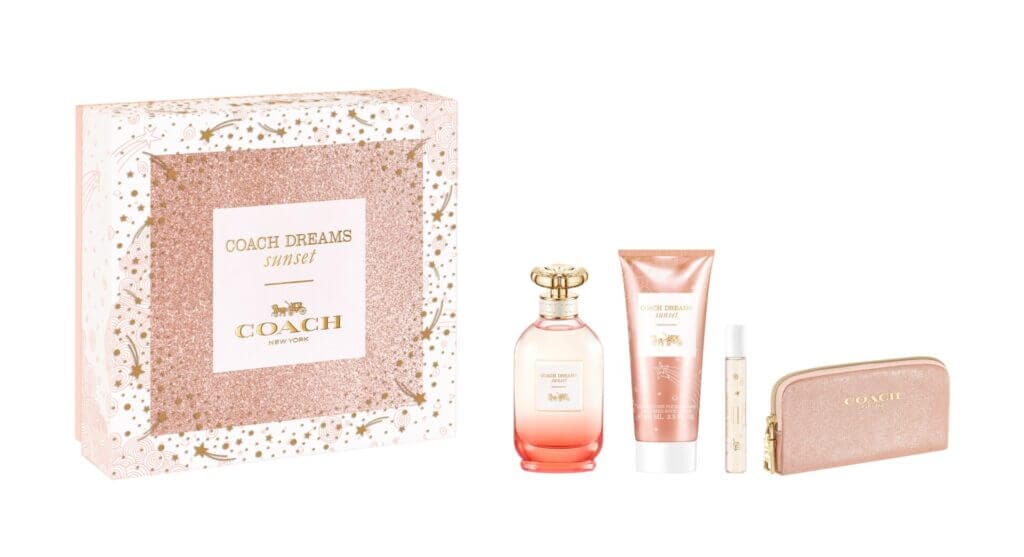 Coach is a leading design house of modern luxury accessories and lifestyle collections, with a long-standing reputation built on quality craftsmanship. Defined by a free-spirited, all-American attitude, the brand approaches design with a modern vision, reimagining luxury for today with an authenticity and innovation that is uniquely Coach. All over the world, the Coach name is synonymous with effortless New York style. Inspired by golden hours and one-of-a-kind journeys with friends, Coach Dreams Sunset evokes the warmth of memories in the making and the magic of possibilities on the horizon. $114 ($156 value)
boscia:
boscia boscia's antioxidant-rich Matcha Magic Super-Antioxidant Mask is made with high grade Matcha green tea, aka 'the antioxidant powerhouse' helps to revive stressed and tired skin, absorb excess oil and minimize the appearance of redness while also fighting free radical damage. $38
Gen See: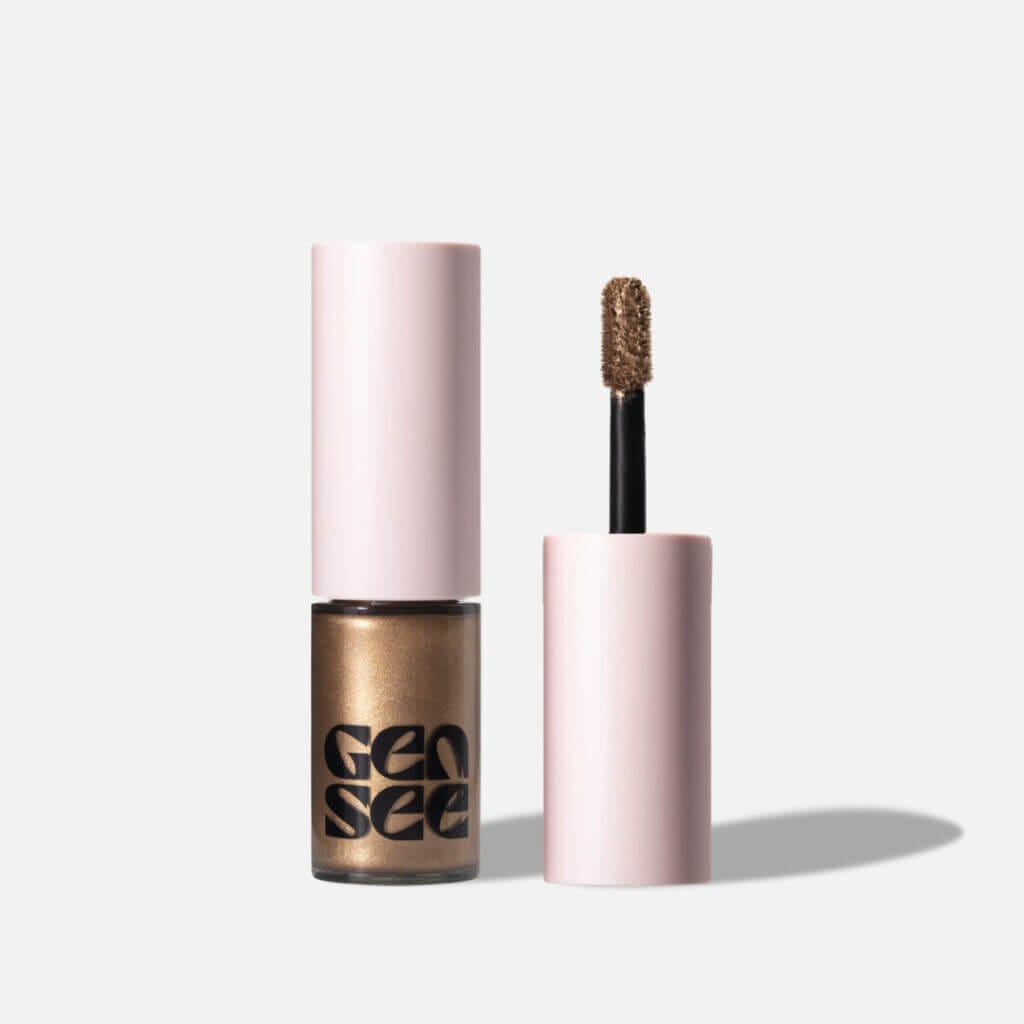 Gen See-The Mixed Media Metallics truly look like molten metals. They can be sheared out while moist with a brush or applied more liberally for that heavy metal look. These liquid eyeshadows are versatile, super pigmented, weightless, and can be worn in a million ways. Safe to use on cheeks and lips for highlight, the Mixed Medias are major multitaskers. Blend the mattes with the metallics for some truly beautiful combos. Made with Maracuja Extract, a relaxing and calming agent for the skin. Through a patented molecular distillation process, its high amount of antioxidants are known to help regenerate and repair the skin. Particularly good for the delicate eye area. Dermatologist and Ophthalmologist tested. Always vegan, always cruelty free. $24.00
Florasis:
Florasis-Soft misty lipstick in a love lock symbolizing passionate love. Love Lock Case: In China, a love lock is a token of affection given to your partner. At Florasis, we worked with locksmiths versed in the ancient traditions of this craft to present to you this unique love lock lipstick that exudes Eastern romance. Delicate Engravings: A lipstick is delicately engraved with a love story, including stories of Zhang Chang Painting Eyebrows, Blooming Flowers on the Way Home, White Snake and Xu Xian. Silky and Saturated: Apply this highly saturated and silky lipstick for a soft misty matte finish. Gentle Recipe: The formula is enriched with extracts of cotton rose, summer snowflake flower, and Madonna lily to nourish your lips and reduce lip wrinkles. $49
Kevyn Aucoin Beauty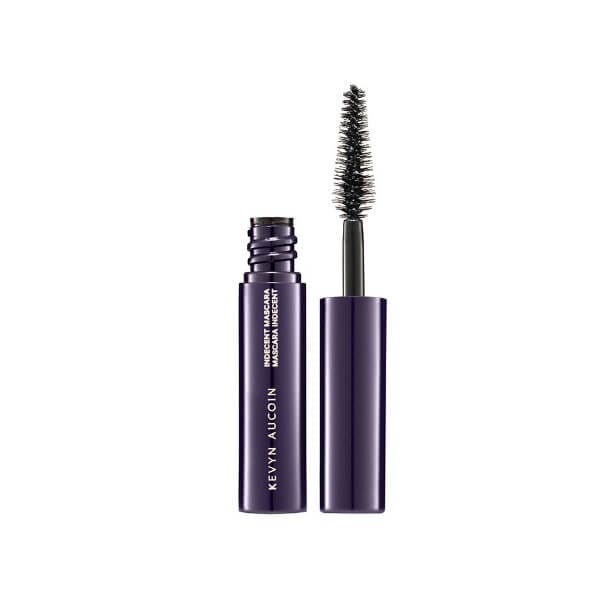 Indecent Mascara This high volume mascara leaves lashes looking lusciously full, defined, and obsession-worthy. The creamy, buildable mascara formula, combined with our unique cone-shapes brush silhouette combs through effortlessly to separate every lash, while the rounded base creates the appearance of fuller lashes. Blendable wax creates a creamier formula for buildable volume and light weight, smooth feel. $12 Retailer: KevynAucoinBeauty.com
Inner Beauty:
Inner Beauty–Weightless and long-wearing, this all-natural liquid eyeshadow comes in three gorgeous shimmering shades to create luminous looks for both day and night. With a creamy texture that glides on and blends effortlessly, the Light + Love Liquid Eye Shadow dries to a velvety pearl finish that instantly illuminates eyes for an added pop. Formulated with shea butter and flower water to not only moisturize delicate eyelids, but also deliver safer eyeshadow for even the most sensitive eyes. Price in USD: $20
KraveBeauty (Impact/Skimlinks Affiliate)
KraveBeauty (Impact/Skimlinks Affiliate)
Matcha Hemp Hydrating Cleanser ($16)
Powered by matcha and hemp seed oil, which restores essential antioxidants and supports a healthy skin barrier.
Key ingredients include: Matcha, Hemp Seed Oil, and Oat Kernel Extract all aiding in the moisturizing, cleansing, and soothing of the skin's barrier.
Being Frenshe: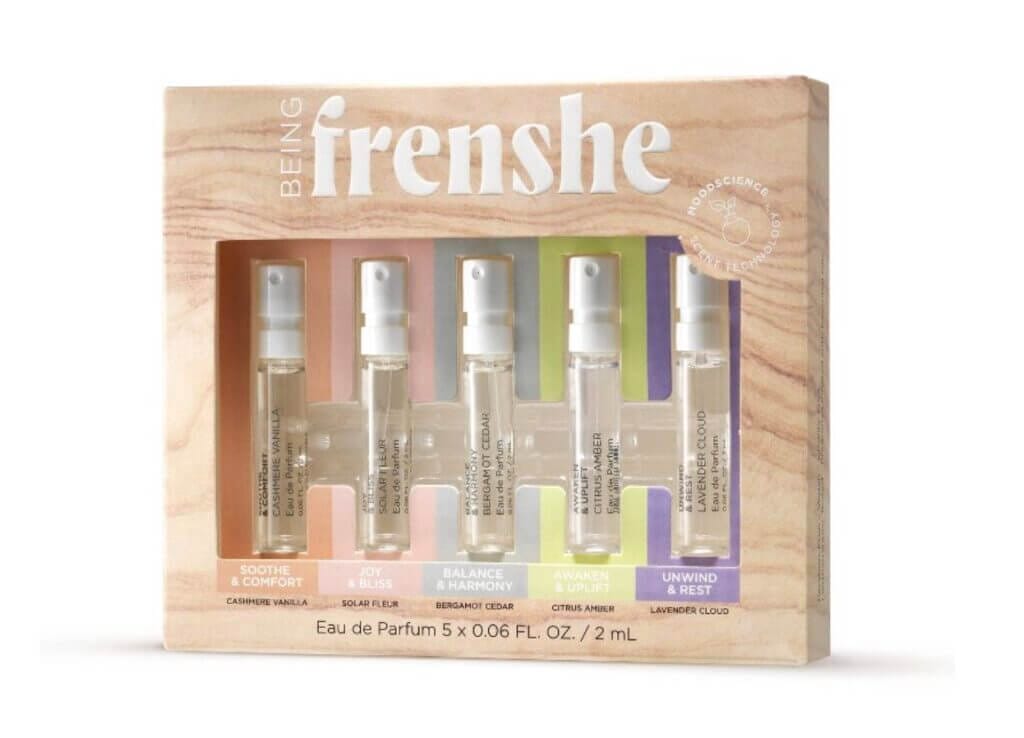 Being Frenshe Being Frenshe's fragrance sampler set, where you'll find five thoughtful scents that are a perfect travel accessory. $16.99
Summer Fridays: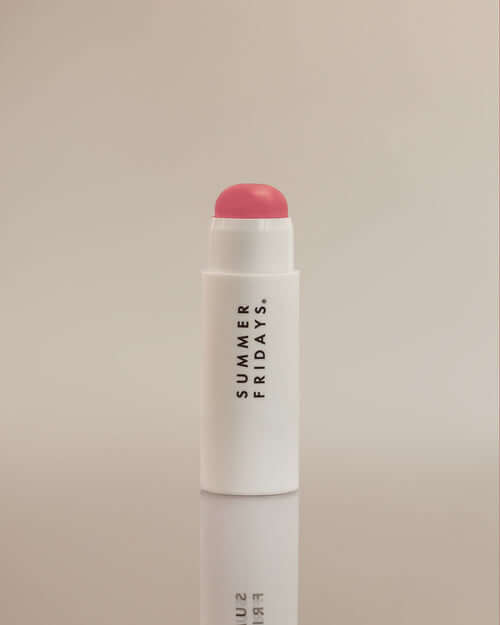 Summer Fridays A multi-use cream stick gives cheeks and lips a touch of sheer color—plus a boost of hydration with hyaluronic acid and glycerin. Available in 3 sheer shades. $28
Hanni:
Hanni Water balm is a weightless mist that feels like water, yet hydrates like a deep moisturizer, and leaves zero residue behind the water balm experience is fully customizable: you get the perfect dose of moisture for your skin type and your environmental conditions — no more, no less. The unique "moisture mesh" technology keeps skin healthy and hydrated, and the fine mist spray means easy, mess-free application anytime you need it. You'll love the subtle fragrance with notes of sparkling palmarosa and pink pepper.$34
Typology:
Typology–Enriched with squalane, jojoba oil and vitamin E, this oil subtly colors the lips and offers them nutrition, comfort and suppleness. Formulated with no nanoparticles, mineral oils and silicones. Light coverage, shiny, non-sticky finish. $23.90
Anima Mundi:
Anima Mundi This Anima Mundi Gua Sha massaging tool is made from amethyst, a stress-relieving natural crystal formed inside igneous volcanic rocks called basalts, , and works to improve appearance of skin elasticity, fine lines, puffiness, and facial tension. 19.90
TONYMOLY:
TONYMOLY-All the masks you need in one box! A mixture of 13 of our best-selling masks to treat all skin concerns for any skin type. Set includes one of each. (Original value $45) Set includes: For Everyday Hydration – I'm Lavender Sheet Mask, I'm Aloe Sheet Mask, I'm Honey Sheet Mask, Master Lab Hyaluronic Acid Sheet Mask For Dull and Tired Skin – I'm Pearl Sheet Mask, I'm Charcoal Sheet Mask, I'm Lemon Gel Eye Patch, I'm Charcoal Gel Eye Patch, Master Lab Vitamin C Sheet Mask For Radiance and Elasticity – I'm Red Wine Gel Eye Patch, I'm Rose Sheet Mask, I'm Cherry Blossom Sheet Mask, Master Lab Collagen Sheet Mask $25.00 TONYMOLY ALL YOU NEED MASK SET Also found on Macy's and Amazon
Angel Skin: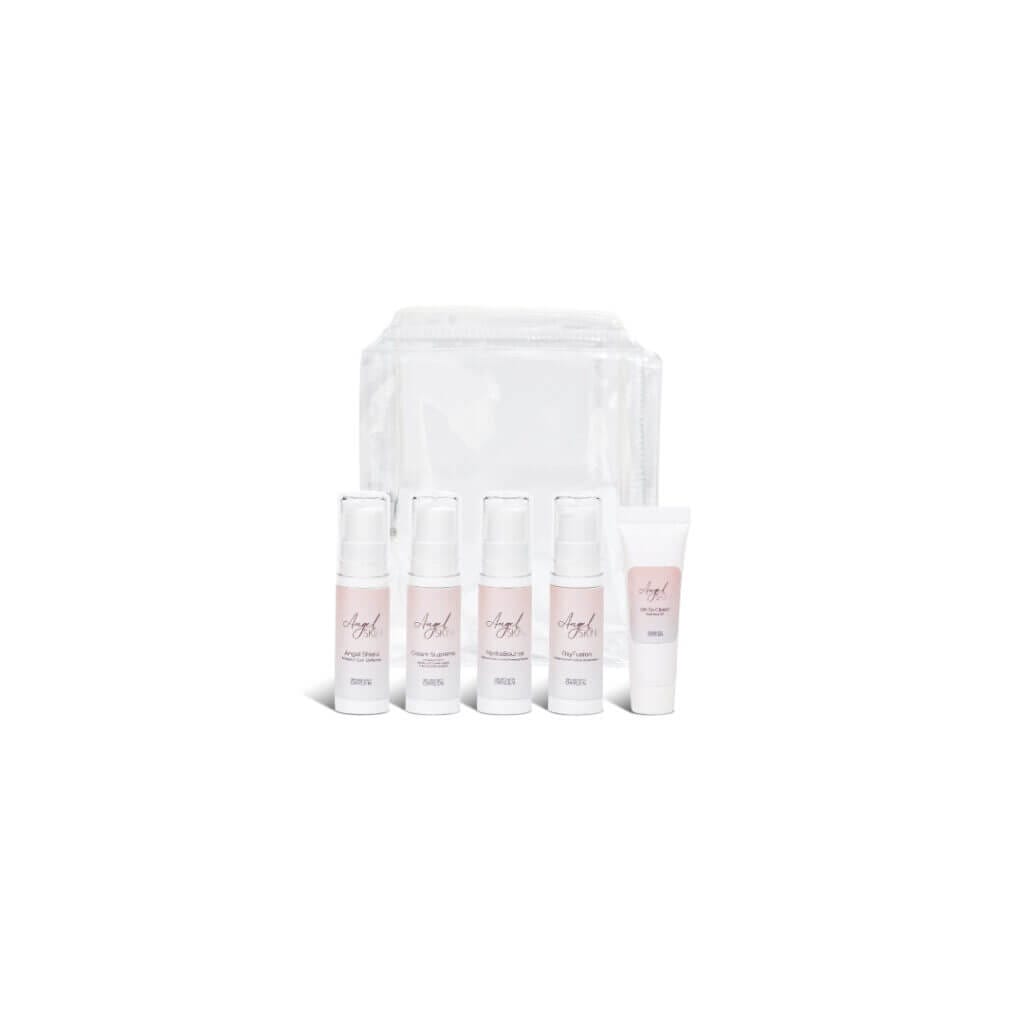 Angel Skin The set contains:Oh So Clean! Cleansing gel which Leaves your skin nourished and hydrated while removing all impurities with our shea butter based, sodium lauryl sulfate-free cleansing gel. OxyFusion Energizing and Purifying Oxygen Serum which is a non-chemically derived oxygen serum will purify and energize your skin while reducing the appearance of wrinkles by 40% and increasing your skin's oxygen content by 100%. This serum will enhance the effects and the delivery of the active ingredients into the skin. HydraBounce Hyaluronic Serum with Plumping Peptides which is highly concentrated with 50% hyaluronic acid, powerful copper, and wrinkle relaxing peptides. This ultra-hydrating, skin-plumping serum will firm and strengthen your skin's elasticity. It will reduce the appearance of fine lines and wrinkles. Cream Supreme Infused with EGF (Epidermal Growth Factor) Vitamins & Antioxidants which is an incredible skin-softening moisturizer will nourish and protect your skin from premature aging. Enriched with vitamins, antioxidants, and EGF (Epidermal Growth Factor). Angel Shield Mineral Sun Defense: This zinc and titanium dioxide-based mineral moisturizer is made with refreshing aloe vera. It doesn't clog pores like common sunscreens and still provides sun defense. $35.00
Good Molecules:
Good Molecules-The set includes Good Molecules Yerba Mate Wake Up Eye Gel formulated with yerba mate, caffeine, peptides, and three forms of hyaluronic acid help to plump up the appearance of fine lines, reduce puffiness, and promote a bright, energized look (0.5 oz), in addition to Good Molecules Caffeine Energizing Hydrogel Eye Patches work to brighten, hydrate, and reduce visible puffiness around the eyes (60 ct) $24
L'Oréal Paris: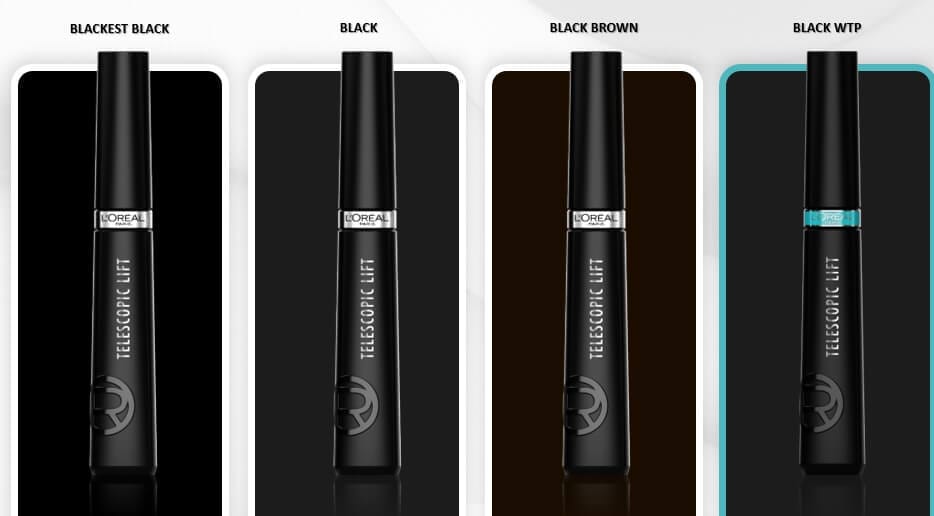 L'Oréal Paris Inspired by our original Telescopic Mascara, the new vegan formula is developed to deliver length, volume, and definition while holding lash lift throughout the day. With our new, first-ever Double Hook Bristle brush designed to both lift and comb, the wand delivers an instant lift and volume boost. Available in four shades: Washable Blackest Black, Washable Black, Washable Black Brown, and Waterproof Black. $14.99
Natura:
Natura-A great way to try three of Natura's best-loved hand creams in the perfect take-anywhere size. $29
SeSpring: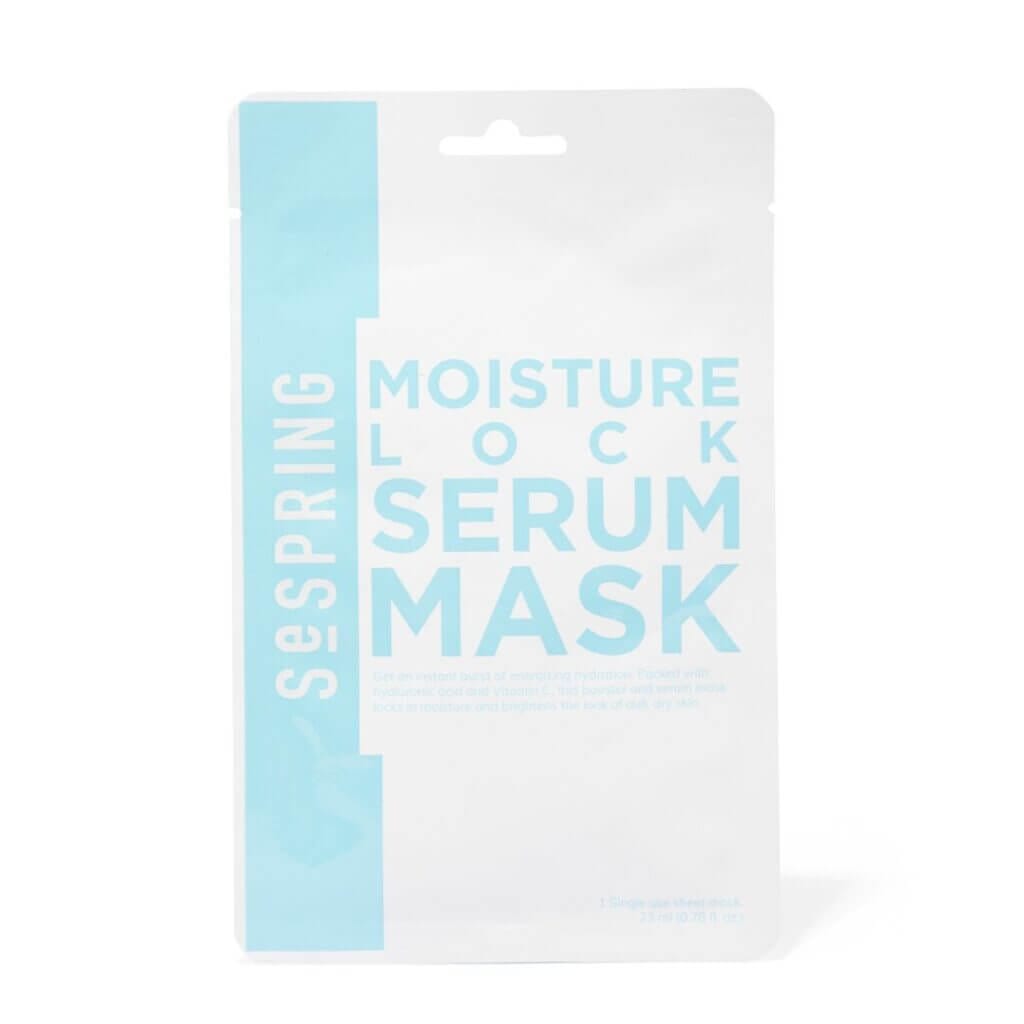 SeSpring Boasting replenishing ingredients such as Vitamin C, Hyaluronic Acid, Spring Camellia and Lotus, this moisturizing mask plumps and hydrates skin, combating skin dryness and repairing the skin's moisture barrier. A fuss-free step before applying makeup and/or sunscreen, the Moisture Lock Serum Mask improves signs of aging and helps maintains the skin's elasticity. $2.99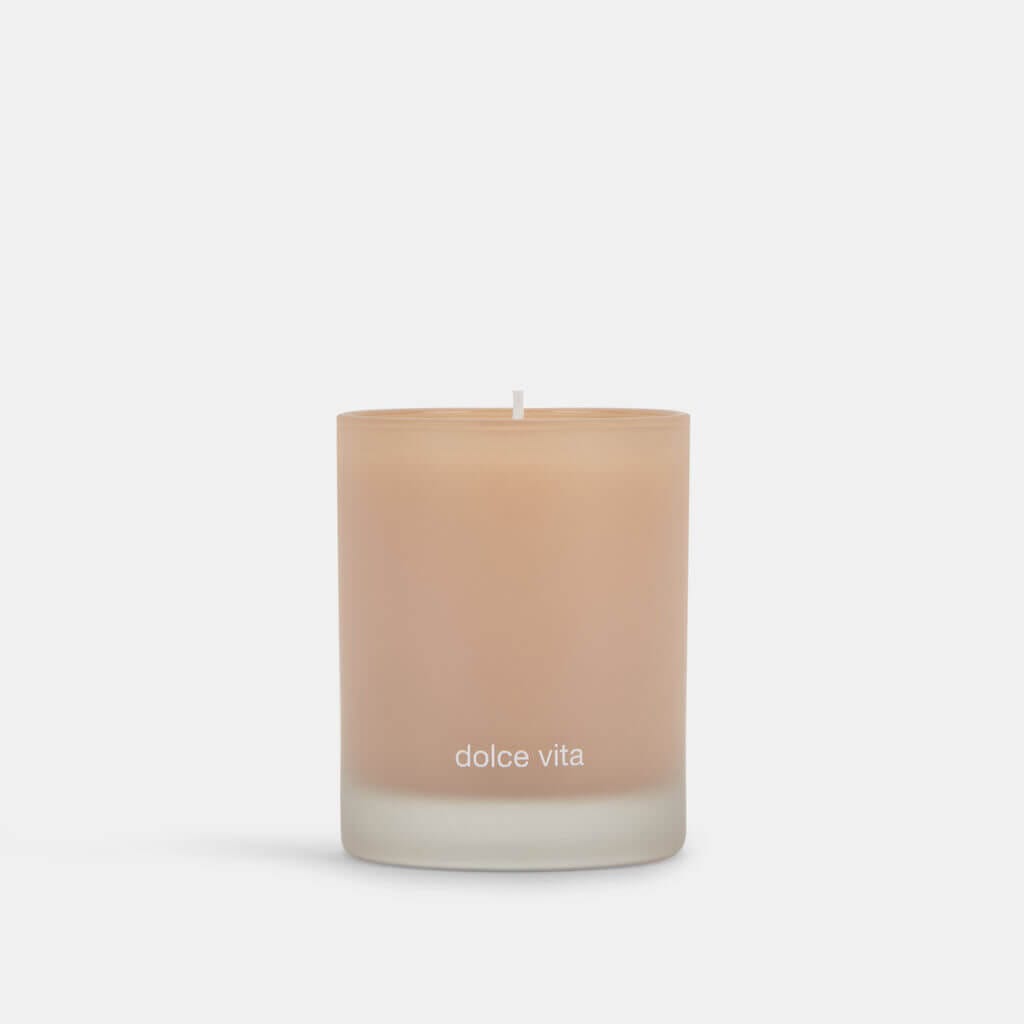 Inspired by 'La Dolce Vita,' our signature scent starts with a bit of green and bergamot mixed with clove leaf and cashmere, ending with golden amber, cedarwood, and creamy nutmeg for a scent made to inspire your wildest dreams. $42
This limited edition holiday box is important because it is a collaboration with Jade Hirtle, an Austin-based artist, entrepreneur and new mom to baby Beaux. Her works have been featured everywhere from Art Basel to Saint Barths. Now, Jade's adding another credential to her very impressive list: serving up her bright, bold, and high-vibrational aesthetic on our limited-edition Undaria Algae Body Oil gift box. We're so excited to kick off our Artist Series with this incredible visionary! So sit back, relax and get ready for the vibe shift. $78
The Nue Co.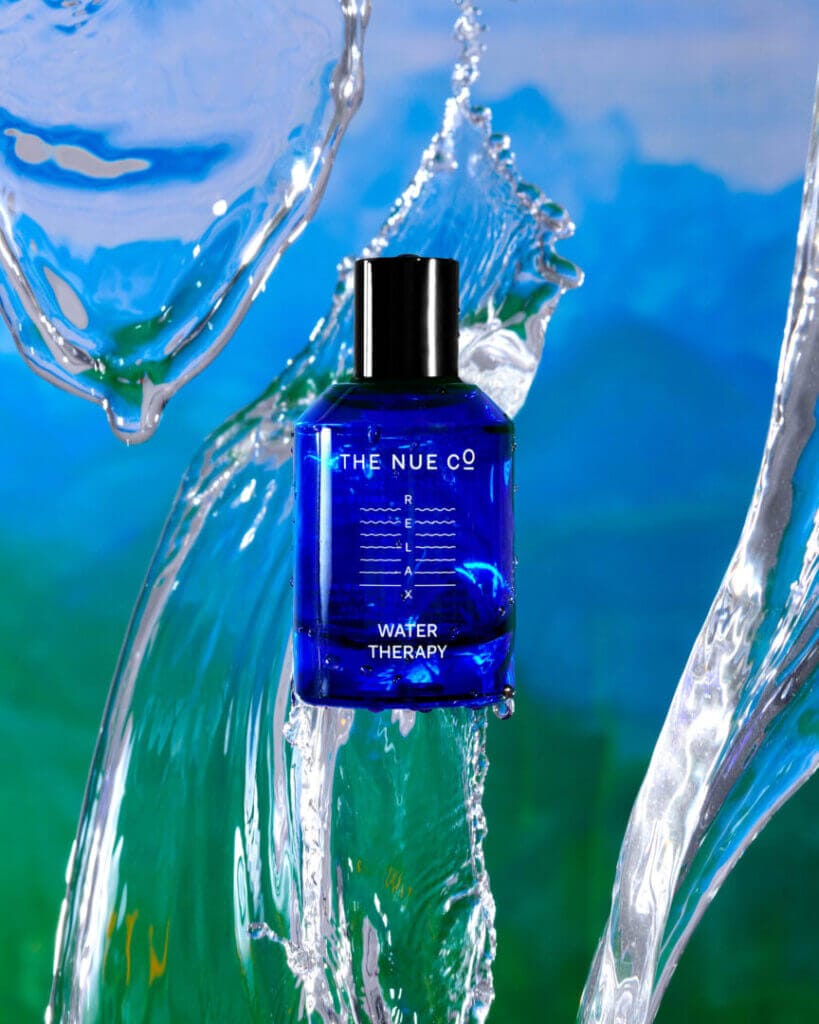 The Nue Co WATER THERAPY is inspired by the concept of blue medicine, the belief that water positively impacts our mental health with its relaxing, stress-relieving benefits. Our functional fragrance uses olfactory technology to replicate the sensory feeling of being in or around water, formulated with a marine-inspired blend of calming scent notes: seaweed, salt, cardamom and rose. $95
Rebecca Crews:
Rebecca Crews This season, make a major statement with something that not only is timeless and classic but also compliments any outfit. These beautiful lipsticks are everyone's staple during the holidays and makes for an easy stocking stuffer as well. $40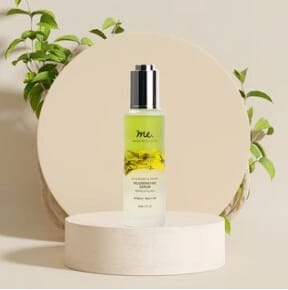 With MUDITA EARTH, you can feel confident in what you put on your skin. By using botanical-based ingredients, you're keeping toxic and potentially harmful chemicals away from your skin and the environment. Synthetic ingredients are commonly found in skincare products but contain chemicals and dyes that are toxic for both you and your environment. And each formula is designed and backed my science to keep your skin silky-smooth, toxin-free, and glistening by packing in the vitamins and nutrients your skin craves.ME uses only all-natural ingredients that leave both you and the Earth unharmed when washed off and put back into the environment. For the perfect trifecta, they've launched the line with a Exfoliating Cleanser, Rejuvenating Serum and Revitalizing Day Cream.
Take care of tresses with this new "clean" haircare line that we are obsessed with – Mounia Haircare. Mounia is a new trio of high-end hair care products that combine authentic Moroccan-grown ingredients with patented technology to strengthen hair and make it incredibly smooth, shiny and clinically healthier. In Mounia, the ingredient lists are short and every ingredient is picked for a reason that is backed by extensive scientific research. There are absolutely no "filler" ingredients. Plus, it smells amazing, and comes with a medical-grade head massager that promotes blood flow to the scalp, an all important arbiter of hair health. The line consists of Two-Drop Serum™, a hair oil made with the finest argan and Moroccan prickly pear oil, that will strengthen your ends, prevent breakage, and make hair softer, thicker, and healthier. And, to gently rinse and nourish, Mounia Rinse™ and Mounia Masque™.
Game Beauty:
Game Beauty Victory is an eyeshadow palette proudly displaying 10 high contrast colors from deep, sultry matte shades to the lustrous, gleaming shimmer and chameleon shades and a wide range of colors to suit any mood, any time. $50 Victory Palette
NOT!CE Hair Co.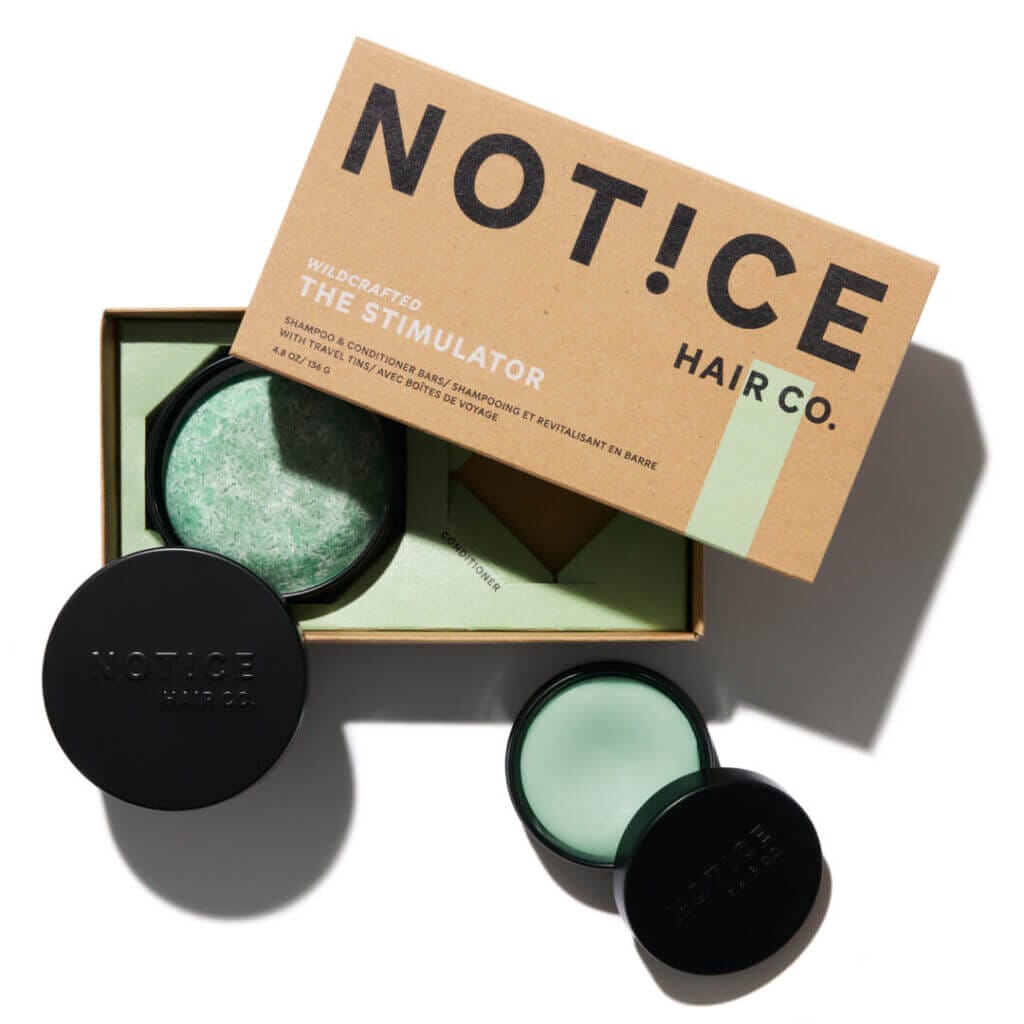 NOT!CE Hair Co.The Stimulator Shampoo & Conditioner Bar is the perfect mix of; French green clay, gently draws out impurities and removes scalp congestion, and antioxidant-rich matcha green tea, reduces hair fall and supports growth within the follicle all while balancing oil production. $33 USD
Pure & Cimple:
Pure & Cimple They dynamic duo includes superLumine Probiotic Face Cleanser + Makeup Remover which is formulated with a blend of probiotic ingredients to restore and balance the skin, whilst natural papaya enzyme slough away dead skin cells, superLumine gently removes makeup, dirt, and impurities without stripping your skin's natural barrier. While superRenew Night Treat is packed with specialist ingredients includng CoQ10, Sea Buckthorn CO2 extract and healing plant oils- Squalane, Rosehip, Camellia and Meadowfoam to treat for Dry/dull, Mature or Tired/sleep-deprived skin. $49.99
Truly Beauty:
Truly Beauty Escape to the DreamhouseTM with Truly Beauty's Barbie Dream Duo whipped body butter designed to plump, soothe, and hydrate your skin. This exclusive set features a luxe mini pink purse embellished with the iconic Barbie logo to leave you feeling fearless, fabulous, and ready to take on the day! $69
TO112:
TO112 Feeling knotty? The TO112 Anti-Breakage Detangler gives you instant detangling that fortifies and protects all hair types, of all ages. Powered by natural ingredients, extracts, conditioners and innovative fortifiers, this leave-in moisturizes, prevents breakage and detangles for incredible manageability and shine. $38
TribeTokes:
TribeTokes TribeTokes proprietary formulation for hemp gummy bears is flavored and colored with organic cane sugar and all natural juice extracts such as carrot juice, turmeric and red beet extract. Each bear has 25mg of pure CBD (20 pieces, 500 MG per box).$45