We tested the newest underwear on the market to find the ideal pair for gifting this holiday season:
It's time to simplify your holiday shopping. That's why we're happy to inform you the most practical gift for men is underwear. If you ask most men, underwear, socks and tees are at the top of their list. Most men like to receive underwear as a gift during the holiday season.
There are plenty of unique modern styles: Don't want to buy a generic gift? Underwear is the answer. In addition to being practical, the undies sold nowadays are super impressive. Available in various colors, patterns, and styles, men's underwear is no longer limited to standard white styles.
The Style Lujo team completed a selective process to rate the best underwear available. By testing fit, comfort, wicking, resiliency, style, and price!
I wish all my viewers a Happy Holiday Season – Joseph.
Lâcher Prise Stratus Boxer Brief Built to move with your body, the Lâcher Prise Stratus Man Brief from the Nuage Intimates Collection is ideal for all-day wear. Designed with our signature plant-based modal fabric, these boxer briefs offer cloud-like comfort with an extra front layer for maximum support. Finished with a soft and stretchy elastic logo band, these chic men's briefs will likely become your go-to pair.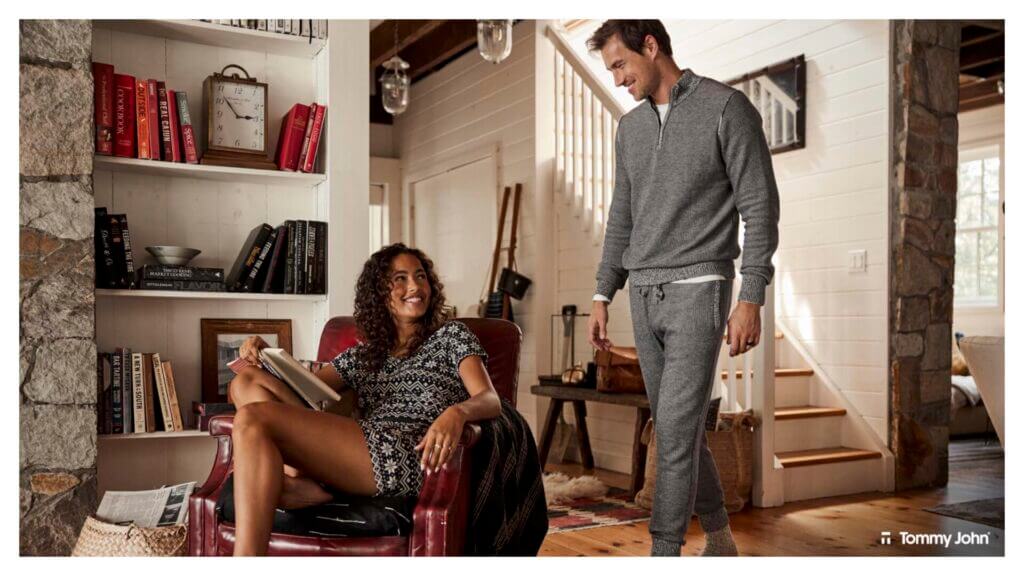 Tommy John Sweater Lounge Quarter Zip & Jogger Set-This sweater set is the perfect gift for any man this holiday season! The style can seamlessly go from the couch to your local coffee shop and is made with an ultra-soft cotton/modal blend fabric that will keep your loved one comfortable all day long. The fabric is mid-weight so can be worn throughout the winter seasons and into Spring and Fall while the ribbed texture makes the style look chic yet cozy all at the same time. This set will sure to be a favorite of any man in your life and something they'll wear for years to come. Price: $250
The new 2 in 1 short from BN3TH offers unparalleled support and comfort. This 2 in 1 design is built for any activity level whether that is lounging around the house or pushing yourself to your limits. This short is an activewear staple for any guy's wardrobe.
Wood Underwear & Lounge for Him Currently celebrating their 10-year anniversary, Wood Underwear focuses on amazing fabrics for both our stock and fashion programs in many colors and prints using
Modal* (beechtree cellulose)/cotton blend: Great hand, wicking properties, and amazing performance, yet easy care.
Tencel* (wood cellulose)/cotton blend: Super soft, wicking, odor control and temperature control properties with great performance and easy car. Luxe Wood Cashmere Lounge Pants $140