The winter holidays are just about upon us. You'll want to check out these recommendations if you are searching for the perfect present for the cruise traveler with style.
He'll find that these gifts are both stylish and functional. These are the best gifts for cruise lovers, from stocking stuffers to high-ticket items. For the man on your gift list who enjoys cruising, here are our picks for cruise travel gifts that male travelers are sure to love.
In searching for the perfect swimwear pieces, it is difficult to find styles that will stand the test of time in design and fit. Thankfully, Le Club has solved that problem with their Bel Air swim trunk. In chic off-white with 70's-style stripes down the sides, this piece is a timeless staple that will elevate your wardrobe to the next level. The Bel Air swim trunk is a must-have in swimwear, available in men's and boys' sizes!
The brand name is in hyperlinked format. ● Giant Vintage 2. A paragraph as to WHY this product is a must-have ● Giant Vintage's deadstock vintage GROVER sunglasses offer full UV protection. Recently unearthed and never before worn or sold, these shades make the ultimate gift to the sophisticated man in your life who appreciates exclusivity. 3. A hyperlink of the item featured in the image from the brand's website. ● GROVER 4. Image Courtesy of … ● Giant Vintage 5. An image caption. This is separate from the paragraph and should just be a few words describing the product within the selected image that will capture the essence of the theme (this caption is placed beneath the image). ● GROVER is an exclusive true vintage pair of sunglasses. 6. One image is preferable –on a model when possible. Attached to email. 
Polo Recommendations  –Icon Polo: The Icon Polo is the perfect elevated basic for your closet this season. Designed in all the colors you need to celebrate the new season, these effortless, versatile designs and colors are ready for time on the course, afternoon meetings, and dinners out with friends. While the classic Devereux skull icon continues the tradition of being bold on and off the course, the Icon Polo's adaptable design allows non-players and players alike to represent the classic polo with a fresh style no matter where their day is headed.

GLADSTN LONDON Hampton bag: The Hampton comes into its own everyday. Light and easy to carry in a choice of four colours, it's the ideal sharable tote bag. It's perfect for time spent at the beach, around the pool or having lunch with friends, with easily enough room for your laptop if work calls. The large front pocket with our exclusive new GL icon is perfect for the things you need to have at hand.
AiiNAAK This smooth bridge silhouette exudes contemporary cool and confidence, made for those who want sunnies with a bit of edge and attitude. Created in the Pince-Nez style, the frame rests gently on the bridge of the nose for comfortable and innovative wear. Each pair of AiiNAAK Sun & Eye comes with a luxurious handmade storage case to protect and display your unique masterpiece. Mah Sun
Axel Fitted Polo, Lavender, A staple in every wardrobe, the sophisticated polo is stylish and sporty—easily dressed up or down, depending on the mood. Enlivened by its lavender colorway, the slim knit top is the versatile silhouette you need this spring. $245
The Borsalino Panama is one of summer elegance's great hits, and this famous hand-woven straw hat is a wardrobe must-have. For this Spring-Summer 2023, Borsalino features a select, iconic Federico medium brim shape with a grosgrain hat band secured by an unprecedented brass buckle, with a revisited archive monogram detail that belonged to the founder Giuseppe Borsalino. This hat is an example of the highest quality of hat-making, from a Made in Italy iconic brand with more than 165 years of artisanal excellence that protects you from the sun and weather elements while simultaneously highlighting your elegance and style inspired by art. This piece is to be worn in a very personal individual way, featuring a merged classic interpretation with an unexpected daring mix & match. This Panama is in a featured Quito multicolor straw, . www.borsalino.com
Giant Vintage's deadstock vintage GROVER sunglasses offer full UV protection. Recently unearthed and never before worn or sold, these shades make the ultimate gift to the sophisticated man in your life who appreciates exclusivity
Ricardo Beverly Hills With a generous packing area for longer trips, this attractive mid-sized suitcase is meant to be checked while resisting stretches from handling to maintain its pristine appearance. Designed for modern explorers with a taste for refined craftsmanship and engineered with a nearly indestructible Makrolon® by Covestro polycarbonate exterior, this exceptional case also offers smooth, ergonomic handling, a well-organized interior (including a suiter system), and TSA-lock security—perfect for business, pleasure, and compliments on your good taste.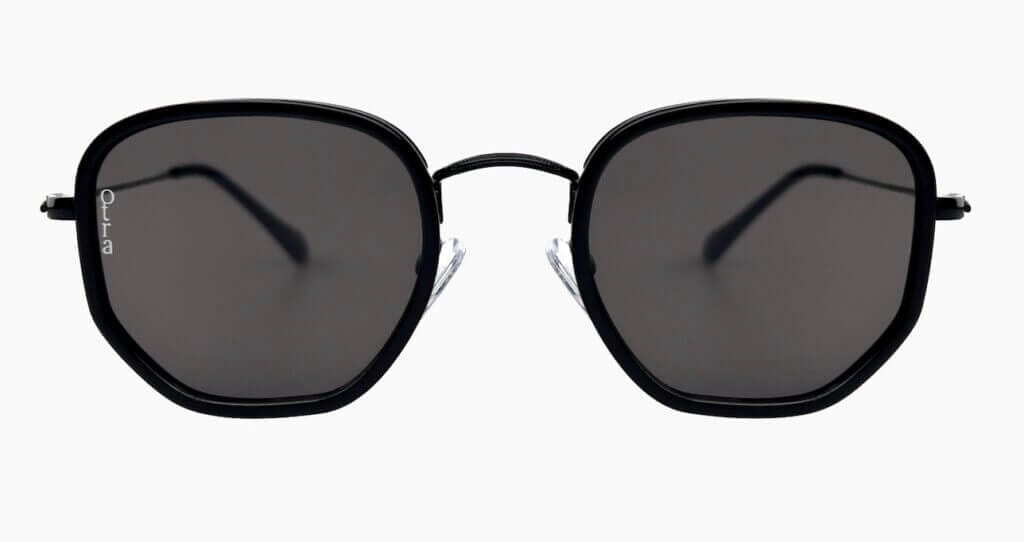 Otra Eyewear's TATE sunglasses offer 100% UV protection and style. A must-have for any man to have on hand to instantly elevate an outfit.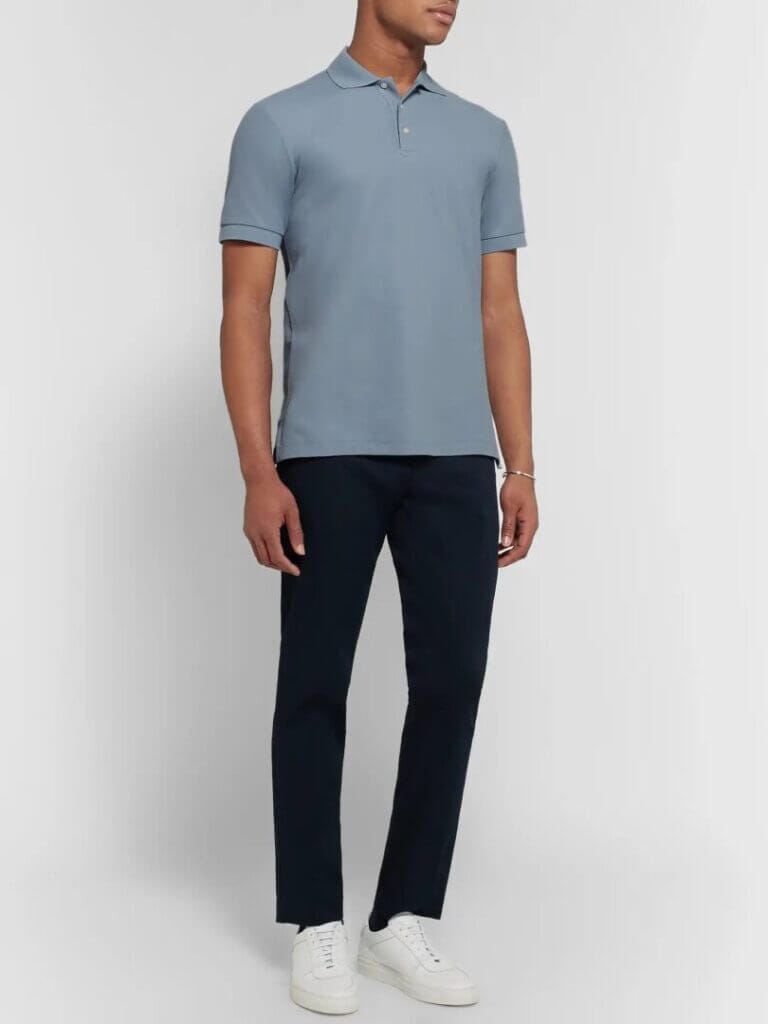 There are few iconic pieces more effortlessly stylish than the classic pique polo shirt. We bring our technical expertise to this wardrobe staple, giving it a luxurious update, while maintaining its original athletic appeal. It speaks to a refined sense of casual cool, expert craftsmanship, and a timeless, sophisticated aesthetic. $195.00 USD
This ultra luxurious blend combines nature's most potent botanicals to reduce visible signs of aging and transform dry or damaged-looking skin. Rich frankincense essential oil helps recovery, and juniper berry essential oil acts as an astringent, quickly reducing the effects of age and environmental factors. Rose deeply hydratultra-luxurious complexion. Sandalwood essential oil defuses unevenness for softer, brighter, and more youthful skin. Formulated in highly absorbent and nutrient-rich pomegranate oil for immediate results. UMA Oils Absolute Anti Aging Face Oil4. Image Courtesy of Uma OilsUMA's Absolute Anti Aging Oil uses ancient formulas for beauty that transcends time. It reduces visible signs of aging and transforms dry or damaged ski.
For the sophisticated sporty type. These have a softly rounded metal frame and feature ultra-thin temples for a more lightweight take on a classic style. Adjustable nose pads make them super comfortable and wearable all day.
Bailey Nelson's Jose sunglasses offer UV protection, a polarized lens, and anti-glare technology. Just as practical as they are handsome, these sunglasses are designed for a man who admires strong craftsmanship paired with functionality.
Bright Leather, the latest men's fragrance from Ferragamo, projects a cheerful and empowering interpretation of modern masculinity, where inspiration leads to action, and action leads to achieving every objective while embracing the beauty of the world. This woody aromatic leathery Eau de Toilette is a must-have for the confident, contemporary man. Notes of Citrus, Basil, Rosemary, Ferragamo's exclusive soft leather accord, Cedarwood, Patchouli, and Musk create a sensual and sophisticated scent.
SLOANE Eyewear's MARSDEN polarized sunglasses are classically handsome aviators that everyone can't help but love. Timeless and always charming, these are a unisex staple piece for any occasion.
The BRADY™ swim short iarea a must-have for any upcoming vacation, beach trip, or water workout. The swim shorts are made out of fabric that includes shake-to-dry technology and zero water retention. It comes in four colors, Ink, Shadow, Fog, Supernova, and sizes S – XXL.
The Kaenon Avalon is the perfect style for your everyday shades! The lightweight frames are great for long days on the beach, hiking, or sunset cruises on the water. Kaenon lenses are all polarized, rival glass in clarity is featherlight, and are more impact and scratch resistant than polycarbonate lenses.
OVERHEADS – REMANSO 17″ BOARDSHORTS Baja Llama's eco-friendly boardshorts include side zipper pockets, front pockets, sunglass loop, coconut husk stretch fabric, LlamaSeal™ Tech Recycled Poly and an adjustable drawstring waist. The company's mission is to pioneer the "Fight Against Boring," which is why most of their designs are fun and unique. The shorts are also designed to be quick-drying, so you can get out of the water and dry off quickly.
The Ezra Slipper is made for warmth and comfort with a faux fur lining and convertible heel. You can take the extra step with the Ezra, from slipper to slip-on, without skipping a beat. In addition, TOMS commits 1/3 of its profits to support people working to build equity at the grassroots level. Ezra Slipper- Black
This 100% merino polo is breathable and moisture-wicking for top performance when you still want to look classy. Merino's odor and wrinkle-resistant qualities allow you to wear this polo repeatedly without washing or ironing. 24 Hour Short Sleeve Polo