In the winter, the best colognes for men proudly boast wood and spice scents. During the holiday season, the best gift-giving fragrances should have cedar, vetiver, amber, and leather. When the mercury drops, the winter scents will give a feeling of warmth – a kind of cozy.
Even if the winter is mild, warm, and musky, colognes feel right during the colder seasons. In addition, these colognes deliver heavier scents that last longer.
Check out some of these cold-weather scents – just in time for the gift-giving season.
Happy Holiday's
C Woody Leather Clive Christian's C Woody Leather is the ultimate winter fragrance featuring a deep woody aroma with slight freshness that is reminiscent of walking amongst a snowy forest. This rich fragrance leaves seductive smokiness on the skin through a fusion of saffron and tobacco, balanced with sweet notes of mandarin. With 20% perfume concentration, the comforting scent of C Woody Leather will linger on your favorite sweater throughout this festive season. $395.
18.21 Man Made Noble Oud Spirits – $86
Still, looking for that hard-to-find gift for that hard-to-please man? Look no further. Noble Oud Spirits from 18.21 Man Made is that gift! A lot of guys don't think to pamper themselves. Looks like it's up to you this year! Each scent is made from the finest premium parfum-grade oils to create an experience that lasts all day. Noble Oud offers top notes of Calabrian bergamot, golden amber, and ripe grapefruit, followed by bright lemon rind, clove leaf, and smoked oud. We can guarantee that the men in your life will savor every last ounce!
Joseph Duclos is a leather House that dates back to the 1700s, appointed the first Royal Leather Manufacture by King Louis XIV in 1754. At the end of the 15th century, almond fragrances were developed to perfume the inside of leather goods to mask their sharp aromas. Inspired by this rich history, creative director Ramesh Nair worked with perfumer Nathalie Feisthauer to create four fragrances, each corresponding to a collection of leather goods – Diane, Saint-Clair, Lectoure, and Fontelie. The Lectoure is a beautiful and refreshing scent with the clarity of Mandora, a new citrus, bergamot, and petitgrain combined with the vivacity of mint and lavender. In a vibrant blue, everything from the smell to the color makes the Lectoure the perfect pairing for a crisp winter day. $200
Amouage – AMOUAGE Official | High Perfumery | Made In Oman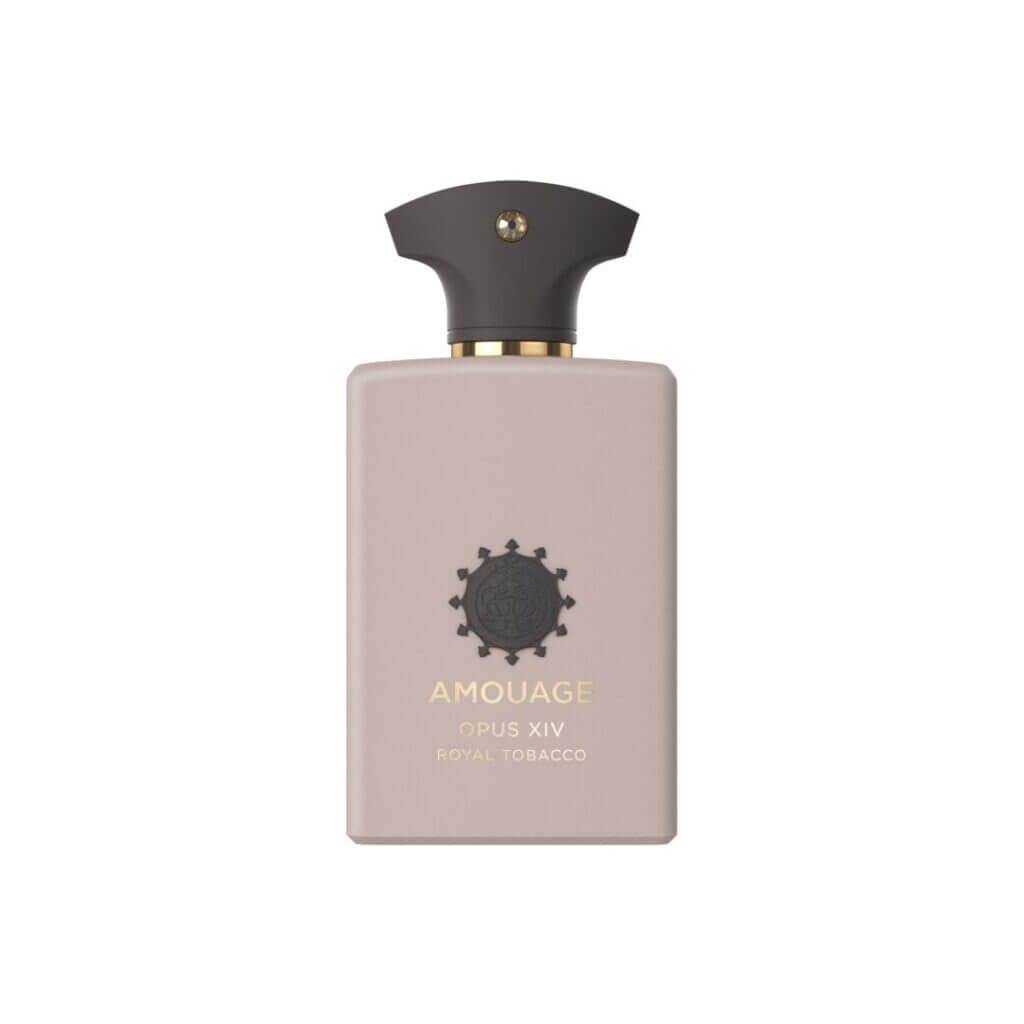 Amouage – Opus XIV Royal Tobacco 100ml – $360 A new creation emerges from the shadows that binds our senses to its will. Opus XIV – Royal Tobacco – a brand new member of the Library Collection is all about unearthing new discoveries in perfumery. A fragrant travel along the Tropic of Cancer from Oman to Cuba, connecting Royal Frankincense to Regal Tobacco.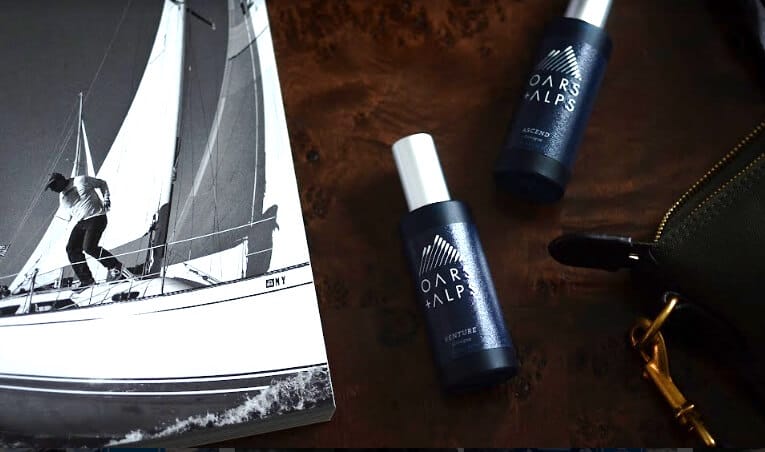 Venture Cologne ($60, oarsandalps.com)
Blends refreshing marine and citrus notes with grounding herbal aromatics for a subtle yet charismatic scent suggestive of the great waters beyond.
Top notes: Bergamot + Coastal Lime
Heart notes: Coriander + Pepper
Bottom notes: Cardamom + Fir Balsam
Ascend Cologne ($60, oarsandalps.com)
A sophisticated blend of sun washed cedar, warm cardamom and vetiver, making for an enigmatic scent reminiscent of fresh Alpine heights.
Top notes: Petitgrain + Mandarin
Heart notes: Vetiver + Cardamom
Bottom notes: Teakwood + Cedarwood
ONCTION-Family: Oriental / Woody
Opening: Cedar Wood – Saffron – Myrrh
Heart: Dehen el Oudh – Red Rose – Opoponax
Trail: Sandalwood – Patchouli – Vetiver (Haïti)
Price: $2,100 (30mL) Purchase location: HenryJacques.com/USA or Henry Jacques Beverly Hills Boutique
ATUM Fragrance  Wild Tobacco Eau de Parfum ($125). Featuring notes of Sweet Tobacco, Dark Honey, Smoky Patchouli, Black Vanilla, and Cuban Amber, this fine fragrance is the perfect gift for the men in your life looking for a new signature scent!
Eau de Cologne -BRAVO SIERRA bottled the all-American man – classic yet modern, clean cut and confident, with an intoxicating allure – just in time for the holidays. A bold new take on a classic musk for the ultimate, crisp winter scent — sensual notes of warm Leather and Cedarwood are elevated by bright Citrus top notes, with rich Juniper berries and Botanicals to bring it down to earth. The sleek, matte black frost emphasizes the unique curvature of the bottle. At the same time, its overall simplicity underscores its utilitarian and minimalist style approach – the defining proposition of the BRAVO SIERRA brand.
Timeless Wrap yourself in a classic winter scent with Clive Christian's Timeless, a new limited edition fragrance launched celebrating 150 years of the brand and the original Crown Perfumery Company. A modern interpretation of a classic Victorian cologne, Timeless features a woody citrus aroma with 25% perfume oil and 187 ingredients with sparks of ginger, sparkling lime, and traditional English lavender, finished with a warm base of musk, amber, and leather. Topped with the crown of Queen Victoria, the luxurious fragrance is captured in a signature green bottle with ornate silver decoration inspired by the handcrafted silver cages on the antique bottles of the Crown Perfumery Company's Lavender Salts – the house's most infamous product. $395
Aventus Cologne is the newest addition to The House of Creed's Aventus collection. Aventus Cologne is an expressive, fresh, and woodsy scent with unique experience. It features top notes of ginger, mandarin, baie rose (pink pepper). Middle notes of patchouli, Indian sandalwood, and vetiver. Base notes of musk, tonka bean, birch, and styrax.
Launched by the design house of Dolce & Gabbana
This woody aromatic fragrance has a blend of water notes, basil, lavender, geranium, marigold, tobacco, hay, moepel accord, clary sage, and musk
Suitable for all skin types
It is recommended for daily use
It is long lasting fragrance.
Matière Premiere fragrances are built around one central natural ingredient, used in its highest dosage to highlight the best nature has to offer. Aurélien Guichard, Founder and Perfumer of the House reveal the most beautiful facets of each raw material with contemporary, understandable fragrances that contain between 85% and 92% natural ingredients. Excellence in quality is at the heart of the brand as the house produces its roses and tuberoses, organically grown on their farm in the Grasse region of France, and favors an ethical approach in production methods and processing. The brand is now available exclusively at select Saks doors and SaksFifthAvenue.com.
The delightful, unique scent presented in a bold design contains notes of cardamon, violet leaves, aquatic accord, Haitian vetiver, patchouli musk, and vegetable amber that compliments the winter season.
PRICE: 100 ML $92,00-50ML $72.00-30 ML $60.00
The $kull is born of a co-creation breathed into life by Philipp Plein himself and the internationally acclaimed Master Perfumer Alberto Morillas. THE $KULL scent is created to evoke a luxurious and sexy olfactive tattoo, leaving a powerful and addictive imprint on the skin. Composed of spicy and woody-leathery accents, the fragrance boasts a rugged trail of black pepper, cardamom, and flamboyant watery notes, boosted with the richness of dark woods and leather, and "pleined" with a luscious scent of Bourbon vanilla and black amber notes. PRICE: 125 ML $525
Stetson Spirit Cologne. $26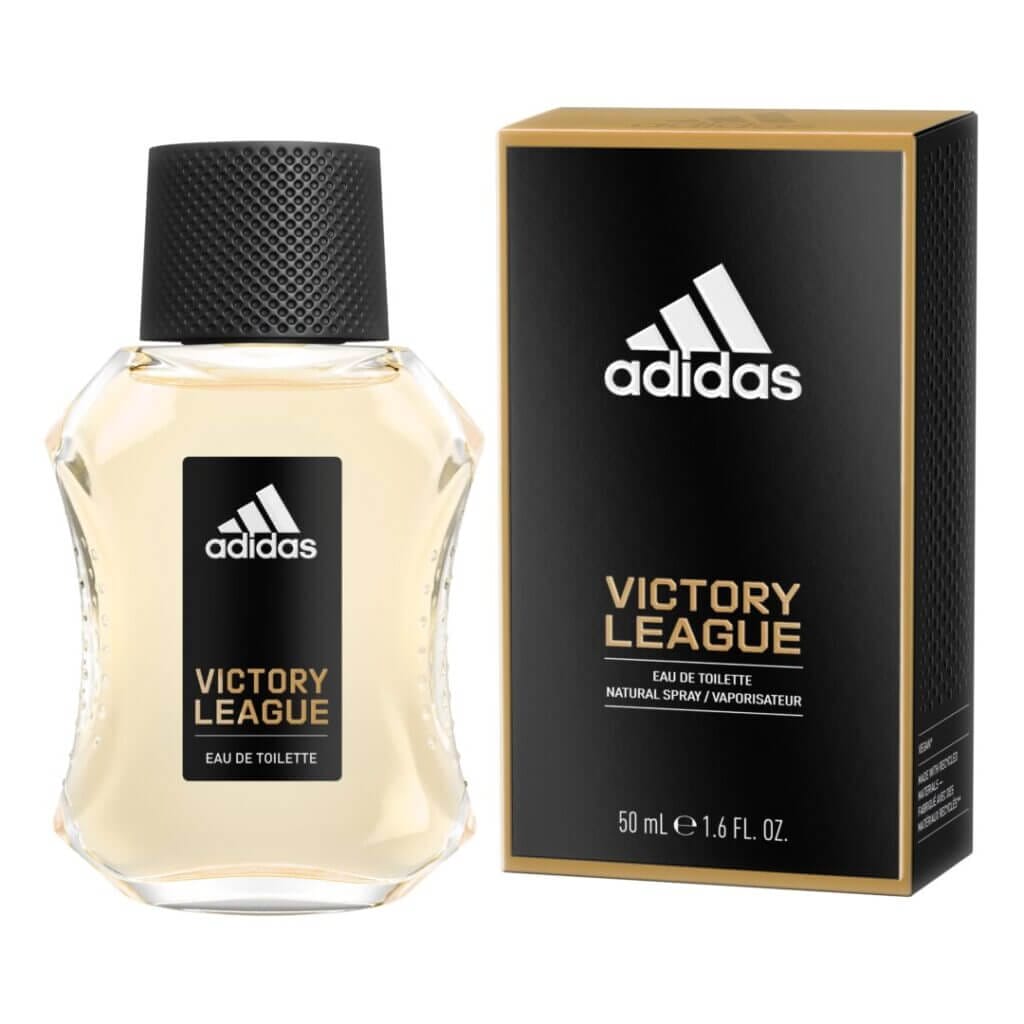 The NEW Adidas Sports Sensation collection is a set of 5 dynamic scent profiles that will enhance your performance and self-expression. Designed for those who are not afraid to push themselves to their limits, this collection does more than just smell great. With updated and refreshed formulas, this clean and vegan Eau de Toilette and Aftershave collection is skin-conscious and non-irritating, made with a Skin Protect Complex formula to ensure comfort and long-lasting wear. Aligned with Adidas eco-conscious mindset, the fragrance collection is packaged in 100% recyclable and sustainable materials to reduce environmental impact.
The new Sauvage Elixir-Sprightly spirits, concentrated magic and the purest quintessence meet, in an
elixir that is a land of extremes. Sauvage Elixir is an unexpected scent. It is striking, surprising and explorative.A spellbinding potion, for bewitching pleasure