By Joseph DeAcetis Published: November 4 2023

Our editors independently select all product features on Style Lujo. However, we may earn revenue on this article and commission when you buy something.
If you aim to search for the best colognes for men, I can help you with the hunt. I am a person who appreciates and wears cologne. And I can assure you that this holiday season, men are interested in spritzing themselves again. No matter his personal aesthetic or wardrobe style, wearing cologne is an act of self-care and self-respect.
But today, the market is saturated with so many possibilities and options that it can take a lot of work for the person buying the gift. Still, our team of experts at Style Lujo went on a quest to find the best product offerings for the gift-giving season.
When it comes to dressing for success, may the best man win. But if you want to maximize your look, you need to smell fresh, too. You see, the best colognes for men can help you achieve your goals. More importantly, with an abundant number of options on the market today, you can find the fragrance that suits your wants and needs.
Take a look at the top cologne choices for men this holiday season.
Leland Francis:
Recognized for its aromatic properties and spiritual use, Palo Santo is known for its pleasant, sweet, and woody fragrance when burned in the form of incense or essential oils to create an atmospheric mood of tranquility.
VAGRANT STORY:
Vagrant Story, a brand-new Los Angeles-based vegan fine fragrance brand redefines the art of scent luxury with its three premium scents, which debuted earlier this month.
Youth: Exhibiting a musky citrus scent
Top Notes: Bergamot NaturePrint®, Orange Peel, Freesia
Middle Notes: Jasmine Sambac NaturePrint®, Orris Concrete, Suede Accord
Base Notes: Upcycled Cedarwood, Biotech Amber, Sandalwood
Romance: Evoking a sense of warmth and gourmand vanilla
Top Notes: Twist of Lemon, Waterlily, Toasted Almond
Middle Notes: Jasmine Petals, Frangipani, Vanilla Madagascar
Base Notes: Golden Amber, Patchouli, Upcycled Musk
Self-Talk: Inspiring a woody resinous aroma
Top Notes: Pepper Sichuan, Violet Leaf, Nutmeg,
Middle Notes: Cade Oil, Olibanum SFE, Cypress
Base Notes: Sandalwood, Clearwood®, Cedarwood Virginia
A Discovery Set of 2mL vials of all three scents will also be available for $35 and all 50mL full-size bottles will retail for $167 each, sold exclusively online at vagrantstory.com.
COTY:
The Classics EDT by David Beckham Fragrances — Eau De Toilette: $29.99 Inc.Available at JCPenny Inspired by David Beckham's authentic journey, lifestyle and values, he brings his own personal touch to each fragrance. For an everyday touch of effortless elegance perfect for any occasion, each scent is designed to boost confidence through a combination of earthy, crisp, and rich notes.  
Joseph Duclos:
L'Eau de Manufacture is an exclusive fragrance celebrating the bewitching power of leather. ($240)
Enthralled by Joseph Duclos' Royal Leather Manufacture, which was recognized by Louis XV during the Age of Enlightenment, the talented Nathalie Feisthauer, worked alongside the Maison to bring to life an exclusive fragrance celebrating the bewitching power of leather. This enchanting fragrance combines the woody notes of cedar with the luminous scents of bergamot and cardamom. All enhanced by an addictive and quaint hint of leather and musk. With its silver stopper topped by a seal bearing Joseph Duclos' initials, this timelessly elegant glass bottle pays homage to the Haute Perfumerie of the Age of Enlightenment.
Fulton & Roark:
Ramble Extrait de Parfum– $205, Right: Ramble Solid Fragrance– $60
Fulton & Roark's Ramble Fragrance, whether solid or spray, is a staple for every fragrance wardrobe. Offering understated sophistication, Ramble is a complex combination of Balsam Fir, Elemi, and Oak Moss. As the weather becomes cooler, you'll likely find yourself reaching for a warmer, and more inviting, fragrance to polish off your final look; Ramble is the perfect candidate to help you look as unique as you smell.
Cremo: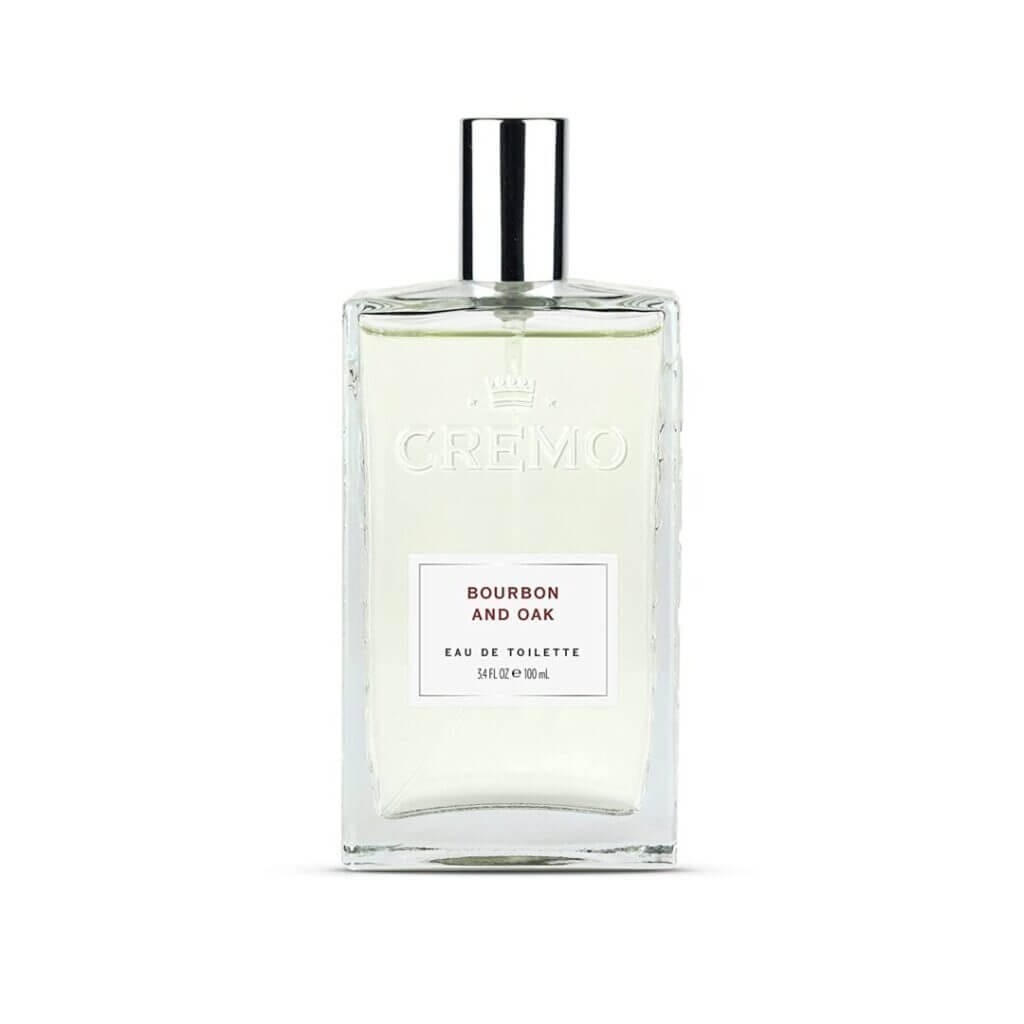 Cremo Bourbon & Oak Cologne
 Available for $22.99 at Amazon,CremoCompany.com
Cremo's Bourbon & Oak Cologne is a masculine scent with a tantalizing essence of lively distiller's spices, smoked bourbon and oak in a luxurious cologne. Designed to perfection by our master scent specialists and produced using only the finest ingredients.
Leland Francis: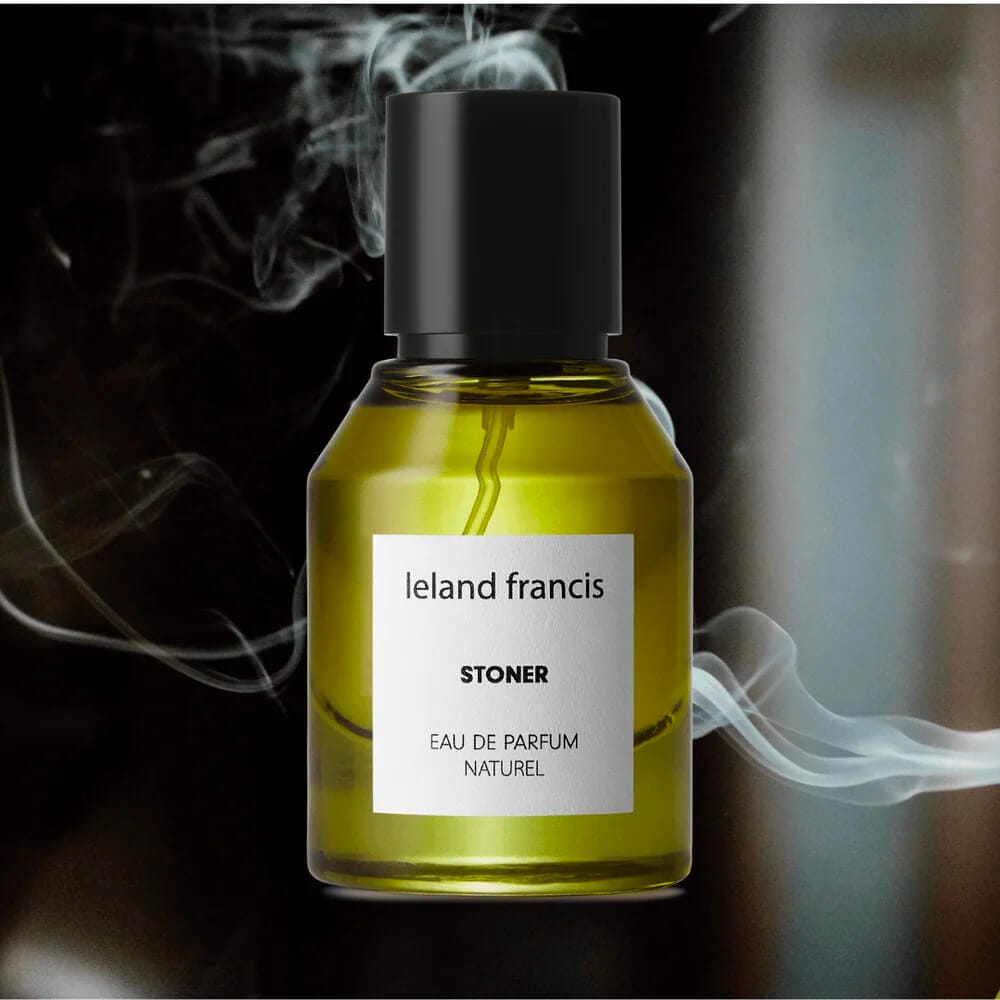 Clean, vegan & cruelty-free skincare & fragrance brand, Leland Francis, offers two carefully crafted signature scents called El Santo & Stoner that harness the meditative aromas of Palo Santo. Both El Santo & Stoner are available as an Eau de Parfum ($115) & Scented Candle ($88).
Olfactory NYC: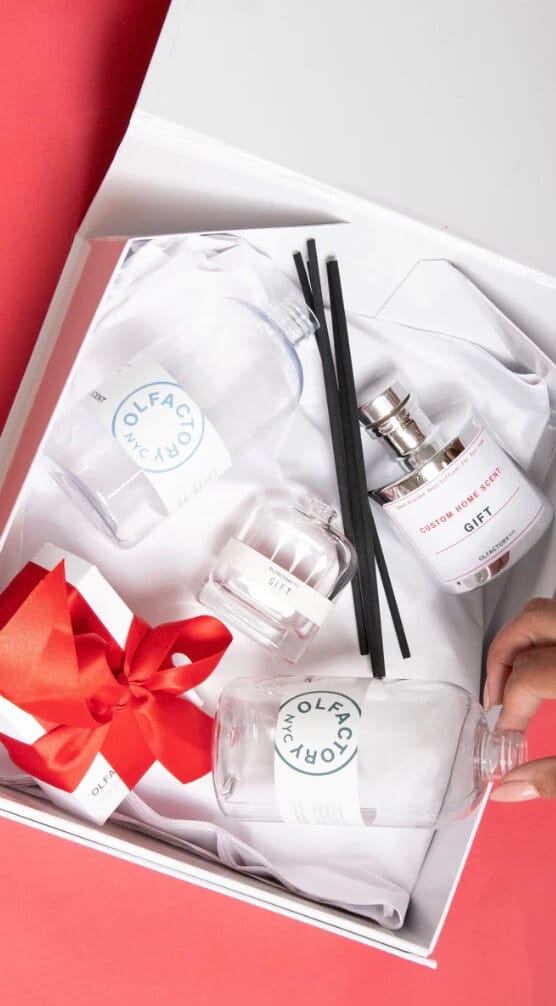 The Olfactory NYC Giftset is the perfect gift for men or women looking to create their own signature scent.