Wellness is the term that best defines the needs of contemporary mankind. It combines the desire for relaxation and self-care in a caring way. If we have learned anything in the last few decades of evolution, we have learned that self-care is a huge benefactor for our health and well-being.
Most people today have just dipped their toes in the water when it comes gifting themselves self-care and core values of wellness.
In the coming year, wellness products will be front of thought for most consumers as people shift inwards by prioritising their personal growth, health and their career but also their communities.
As human and machine merge, clarity on what is real becomes harder to define. There is a precious light that is hidden in the small things and illuminates our days. To celebrate the beauty of the little big things, the stylelujo.com team curated a selection of wellness products in which leisure spirit is paired with stylistic sophistication and natural elegance. Flower arrangements composed of soothing white and green colors, natural serum, comforting candles – each item embodies the idea of polite nad charismatic style, which people are longing for this holiday season.
STILLA:
"We are delighted to partner with STILLA who share our same vision and values when it comes to creating beautiful experiences with sustainability in mind. Together, we are giving yachts in our fleet the key to greener operations. STILLA's exquisite blooms will not only grace our yachts with a touch of elegance and natural beauty, but embody sustainability in every petal. We look forward to seeing their arrangements on board but also in homes and offices."
Prince of charter: Rate from $215,000 / week + expenses
#AlwaysBlooming #ItsYourChoice
Leland Francis:
Twenty Nine Botanical Serum ($90) 1 fl. oz. ℮ (30 ml)
Available at LelandFrancis.com, Amazon, Shen Beauty, Thirteen Lune & Hi, skin
A natural, proprietary blend of twenty-nine of active botanicals, this powerful face concentration is packed with helpful anti-inflammatory, balancing, hydrating, renewing and nourishing ingredients that work around the clock to help protect and brighten.
ACTIVE INGREDIENTS: Sea Buckthorn, Tamanu Oil, Arnica, Frankincense, Alfalfa & Jasmine Oil
BENEFITS: Use this botanical serum to help restore a youthful glow. This special blend helps soothe and even skin tone while simultaneously boosting collagen and correcting sunspots, fine lines and wrinkles.
USAGE: After cleansing, place 4-8 drops of the potent concentration in the palm of your hand. Quickly rub the palms together to further activate the botanicals. Using both hands, press into face, neck, and décolleté for 30 seconds, morning and night.
Klarborg:
The advent candle from Klarborg is a new way to countdown to Christmas — each day from Dec. 1-24, light the candle and spend quality time with yourself or loved ones, reflecting on the joy and coziness that the season can bring. Send them to far-away friends and know that you'll be engaging in the same daily routine despite being separated. Practice the Danish hygge philosophy and bring warmth to your home. $12.99
Kiima:
Kiima Redefining personal care with an innovative reusable applicator and natural vegan deodorants. Our mission is to blend wellness, sustainability and zero waste seamlessly, offering a modern approach to self-care. As fall 2023 approaches, Kiima's natural formula and eco-conscious ethos align perfectly with a season of style and mindful choices, elevating your routine with every application.
ELEMENT EIGHT:
ELEMENT EIGHT O2 Niacinamide Eight Active Serum
Put simply, signs of aging occur due to the depletion of oxygen in skin cells as we age. This serum uses OATH technology to flood the cells with oxygen, reversing this depletion and the key signs of aging that come with it. This powerful serum is formulated with Eight Active Ingredients, including Niacinamide, Hyaluronic Acid, Peptides, Resveratrol and more to maximize results, improving the appearance of fine lines and wrinkles, boosting skin's elasticity, improving skin tone and hydration while soothing irritation and protecting the skin barrier.
Carriere Freres: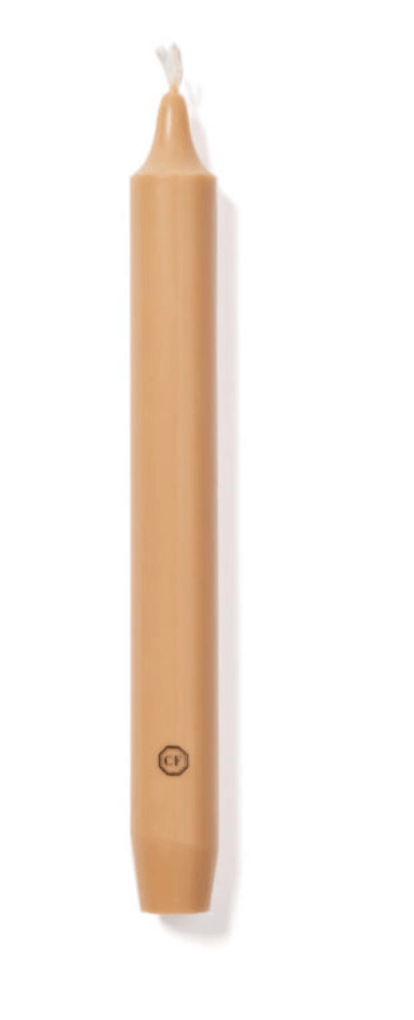 $44.00 – Scented taper candles bring back the memory of decorative candles used to embellish tables at the beginning of the 20th Century, A conifer of the Pinaceae family native to North Africa, cedar is an aromatic, durable and light wood. Its woody note brings warmth to the cold seasons and its antiseptic resin cleanses.
Borghese:
Meet Borghese's star skin energizer! Part of the ENERGIA Vitamin-Powered Collection, this efficacious, fast-absorbing oil with Granactive Retinoid (known as the 'next generation' retinol) helps improve skin texture and address multiple signs of premature aging. Price: $81 USD
Amazon Link:https://www.amazon.com/Borghese-ENERGIA-Retinol-Renewal-Night/dp/B087BS2G9G
Gorgeous, youthful-looking skin is always in style and this next-generation retinoid offers a less irritating solution that improves skin's firmness and elasticity, while also helping to promote improved suppleness, texture, and overall clarity year-round, making it the perfect beauty essential for Fall.