Looking for the latest must-have gadget or unique gift for the person that has everything? Gift-giving just became a whole lot easier. Style Lujo curated a list of gifts that are small enough to stuff the stockings and big enough to warm his heart.
When it comes to Christmas, find that unexpected gift for the person who already has everything. It's the most wonderful time of the year- especially if you find the most useful holiday gifts for the men in your life. It's time to start checking everyone off your holiday shopping list again. To get you off to a good start, the Style Lujo team rounded up our favorite gifts this holiday season.
This year, our thoughtful gift ideas will most suit men who surely deserve to be spoiled for all the joy they bring into your life. And you will feel so a sense of accomplishment when you give the best gift that you will remember what gift giving feels like. The Holiday season is truly a time to give thanks to God and to all those close to you.
Because you know the man in your life better than anyone else, you'll spot the right gifts to impress your special guy's liking. Here are some of the very best gifts for men, no matter what the time or occasion. Luckily, we've curated a list of cool gear worth the splurge to stocking stuffers to complete the giving spirit on your holiday list!
Cool Gear Worth The Splurge
EnChroma Price: $189.00+ Affiliated with CJ Affiliate + Amazon *15% commission!*
This gift idea is unlike any other! Give the gift of color this holiday with EnChroma glasses. Believe it or not, 300 million people in the world live with color blindness. One in 12 men see only 10% of color so their world appears in gray and muted tones. They miss out on the most colorful time of the year during the holidays! But with EnChroma glasses, wrapping paper, colorful bulbs, ornaments, and lights suddenly have color! These indoor and outdoor glasses have nearly 500+ five star Amazon reviews. Plus, your loved ones will be able to watch a colorful sunset in awe and appreciate the color of your eyes. Click here to understand the effects of color blindness and how EnChroma glasses can transform someone's world. Your loved ones won't want to take them off! 
Gran Centenario GRAN CENTENARIO AÑEJO TEQUILA – Gran Centenario Añejo is aged in new American oak barrels to achieve a tequila of unparalleled smoothness and quality. Gran Centenario Añejo offers aromatic notes of toasted oak, chocolate, caramel, and nuts. The tequila is soft and complex with a slightly sweet taste and a balanced profile. SRP:  $34.99 USD Gran Centenario Añejo
Baseline Midlayer from Coalatree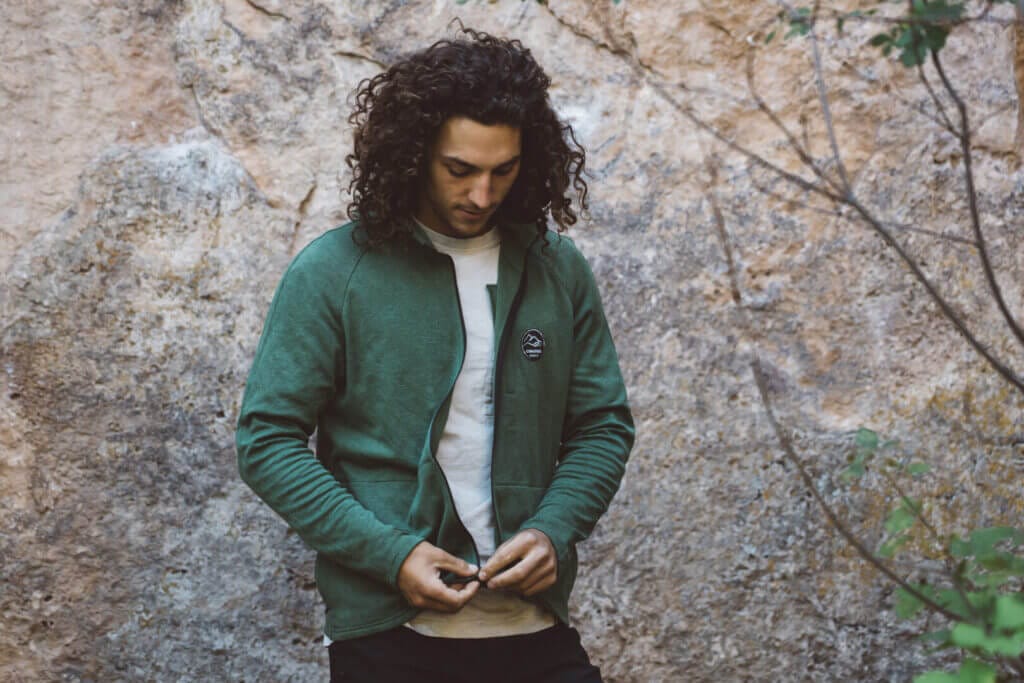 Baseline Midlayer from Coalatreem Price: $89.99 Affiliated with ShareASale/Skimlinks, AvantLink and Amazon
Spent coffee grounds are mixed and melted down with recycled plastic bottles to create the fibers for its innovative Baseline Midlayer. The result is a midlayer packed with features that are perfect for all your men's outdoor adventures. Unlike other fleece garments, the Baseline does not shed microplastics when washed. This eco-friendly layer saves millions of tiny plastics from contaminating our ecosystems!
Lynn & Liana Designs Price: $86.99+ Affiliated with ShareASale/Skimlinks, Amazon, Macy's, Bloomingdales + more *15% commission!*
Give your brother or father in law an engraved platter with their name, business logo or more on it. Lynn & Liana Designs offers customizable boards and platters that look like art. Each board comes in nine colors and is made from Acacia hardwood and eco-friendly resin to create the unique designs. This small Manitoba family business has grown tremendously since starting in 2018 from a garage set-up. Now available in 2,000+ stores, 27-year-old founder Melissa Funk has done more than jump on the charcuterie board craze. She's reinvented it by crafting elegant boards and platters that stand out.
Affordable Stocking Stuffers:
Arvin Goods Price: $12.00+ Affiliated with Impact/Skimlinks and Amazon *20% commission rate!*
Arvin Goods makes for the perfect stocking stuffer this holiday and brands like J Crew can attest! They named Arvin Goods their 'sock of choice' for men. This sustainable brand offers wardrobe basics that marry sustainability with modern versatility. They're also the only brand using discarded fabric scraps to create the softest, best-fitting, most responsibly made socks. This dedication has recently earned them Amazon's Climate Pledge Certified badge, meaning the product is made with 50% or more certified organic materials. Whether traditional white socks are your thing or you lean towards the playful designs, you'll find it at Arvin Goods.
Doozy Games- Boozy Dice Price: $34.95
Games are one of the best gifts for men – especially drinking games! Boozy Dice is a brand new, intoxicating drinking game that your friends will love. It involves strategy and chance with 30 new dice combos. From the martini sipping combo and more, you'll have so much fun with your friends you'll be seeing double. So grab your drinking buddies and belly up to the bar for a night of dice rolling, card matching and shot taking that's so much fun.
Pure Origin Coffee Price: $14.99 Affiliated with ShareASale/Skimlinks + Amazon *15% commission!*
Gift your husband, brother or father some delicious, sustainably sourced coffee and meet the farmers who grew it! You can learn who grew and made the coffee thanks to AR technology on all Pure Origin Coffee bags. Their 3 Pack Bundle includes their Kenya, Colombia, and Organic Indonesia single origin coffee that are light, medium, and dark roasts. Plus, with the purchase of Pure Origin Coffee, you are empowering coffee farmers around the world! Some of the ways your purchase will change their lives include clean water initiatives, access to safe medical care, advancing women's education and more.
MyBevi Price: $13.00+ Affiliated with ShareASale/Skimlinks, Amazon *20% commission!*
Keep your guy hydrated before and after his workouts with MyBevi! You can also now engrave MyBevi bottles with any customization you'd like! This Eat, Sleep, Gym, Repeat engraving is the motivation we all need this season. With 800+ positive Amazon reviews, the collection offers stainless steel tumblers for everyone that are made to endure all weather conditions and activities.
August + Monroe's 3-in-1 Blemish Camouflage
August + Monroe's 3-in-1 Blemish Camouflage Price: $38.00 Affiliated with Amazon
Hey men – help your skin help you! This clean and vegan brand's 3-in-1 Blemish Camouflage is medicine, not makeup. Use it as a concealer or nighttime spot treatment to hide and heal blemishes at once. Don't let a few breakouts ruin a trip. Pack August + Monroe's Blemish Camouflage and you're good to go.
A treatment that heals and conceals skin blemishes at once
BPA-free silicone tip that prevents cross-contamination and future breakouts
A roster of clean, skin-loving ingredients including Vitamin C, Squalane Oil, Aloe, and Arnica that hydrate, nourish, and heal the skin for a radiant, blemish-free appearance
The more you blend, the darker the concealer gets to match your skin tone
Results after just one use – see before and after photos here
Voted Amazon's top mask acne treatment