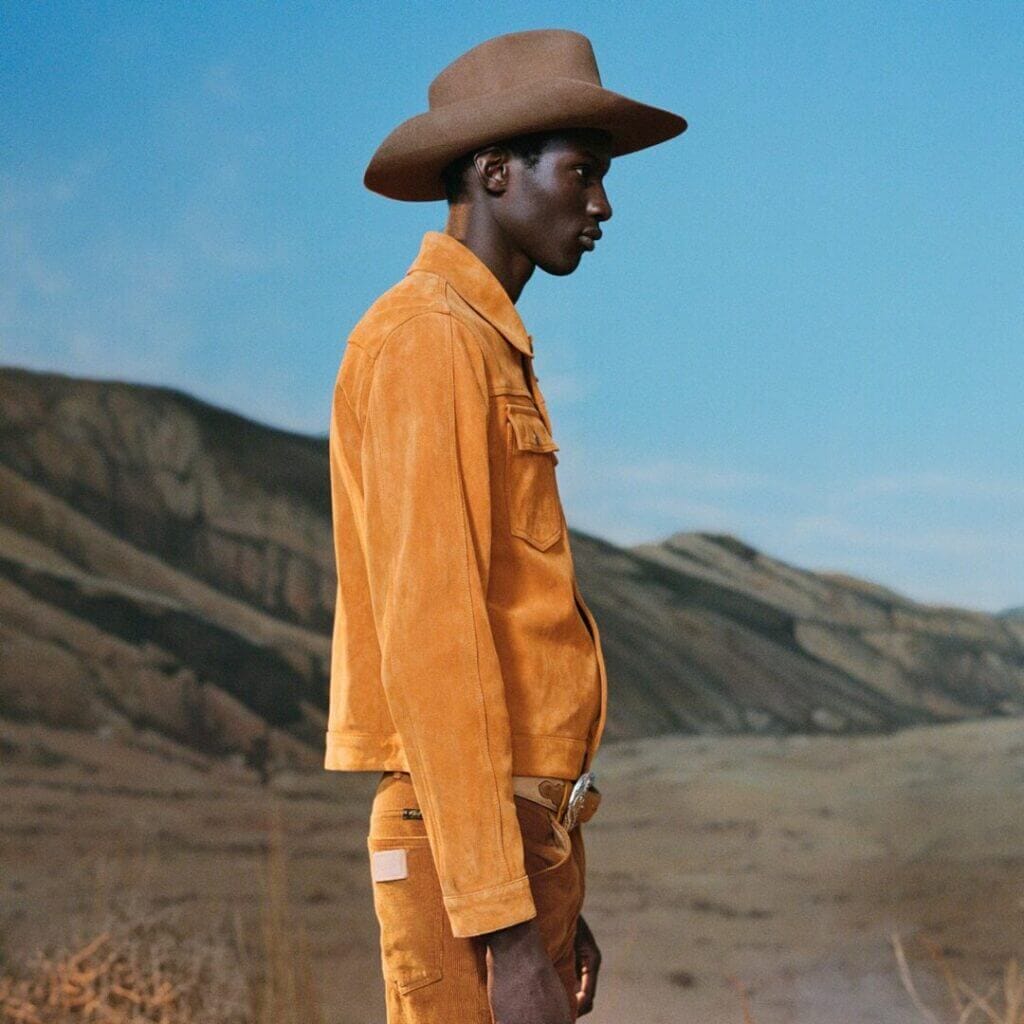 Western Inspired Trends:
Cowboy and Western influences have been trending for years now. And the excitement has gone global. Quintessential western styles are even being seen in abundance on runways from Paris to Milan to New York.
Most recently, American sportswear brand GANT launched a collaboration with Wrangler. Gant commissioned British artist Nadia Lee Cohen, to direct, photograph and star in its campaign for GANT x Wrangler collaboration. Lee Cohen is recognized for her imagery that explores the balance between strength and fragility. In the GANT x Wrangler campaign, she portrays herself as a whip and lasso rodeo star alongside model Momo Ndiaye.
"Having Nadia Lee Cohen shoot and art direct the GANT x Wrangler campaign in a series of self-portraits really brought it all home. I think her way of capturing the essence of American culture; in all its glory and gloom alike, is unrivaled. She's one of the most exciting artists of our time and we're honored to have her on board for this project. On top of that, she's also a sweetheart and an absolute delight to work with," says GANT Creative Director, Christopher Bastin.
The collaboration features a 30-piece capsule collection; including jeans, apparel and accessories for men and women, which explores the intersection of East Coast preppy and Western denim. Standout pieces include bootcut jeans with collegiate patches, a varsity jacket with a western embroidered motif and a faux-fur lined denim jacket. The limited collection will be sold in GANT and Wrangler channels worldwide beginning today.