FATHER'S DAY GIFTS:
Elevate Dad's grooming with New Arrivals from the world's best products today.
If you're searching for cool and thoughtful gifts for Dad, Style Lujo has precisely what you're looking for to focus on his needs. Our 2023 Father's Day gift guide features unique and personalized gift ideas that Dad will love. We also haven't forgotten to thank the extraordinary men in your life who have left a lasting impression.
When it comes to gifts, every type of guy needs to focus on his lifestyle needs, such as traveling, fitness, office time, and protection from the elements of nature. Planning your gifts early gives you plenty of time to surprise your dad with something thoughtful. After all, shopping for the right gift can be challenging. You don't want to be too sentimental, but it should have that personal touch.
That's why we've been searching high and low for men's gifts that appeal to every type of dad. Whatever your dad's into, we've got you covered.
Happy Father's Day 2023!
STEFANO RICCI Hooded Jogging Sweatshirt
This SR cotton and silk blend hooded jogging sweater is designed with comfort and style in equal measure, perfect for a dad on-the-go. The tonal contrast details and signature triple eagle head embroidery effortlessly incorporates a high aesthetic, while the ribbed trims give supreme ease of wear.Price in USD: $1,850
Wolf & Shepherd's Crossover Longwing takes a classic dress shoe silhouette and combines it with an athletic sole – prioritizing style without sacrificing comfort. This is a perfect gift for fathers on-the-go. The shoes pair best with slacks/trousers and a jacket, khakis, chinos, and plenty more – making it a versatile pick for fathers with a variety of personal styles. $289 USD
Father Spinner Necklace

Heavenly Vices has created an engraved love token in Old English Script on a US Seated Liberty Dime, engraved Father. Spinner jewelry was popular in the Victorian Era, commonly seen with multiple intaglios on a spinning mechanism or two sided disk with a message that revealed itself when the disk was spun. courtesy of: Heavenly Vices. Price in USD: $2,850
When it comes to finding the perfect Father's Day gift for the special man in your life, it can be challenging to strike the perfect balance between sophistication and practicality. You want to choose something that not only reflects his impeccable taste and style but also conveys the depth of your affection. Let's talk accessories for a bit; specifically minimalist wallets. In recent years, the minimalist wallet has emerged as a trend that has transformed the accessory category. These refined and sleek wallets are tailored to carry only the essentials, such as cards, ID, and occasionally cash, without compromising on sophistication or style.
A minimalist wallet is not only a practical accessory, but it can also be an exquisite statement piece that epitomizes refinement and elegance. Its understated design is an embodiment of the refined and modern tastes of the discerning contemporary consumer, who prizes quality over quantity and simplicity over extravagance. In a world where minimalism has become a lifestyle choice, the minimalist wallet is the perfect accessory for those who value functionality and style. There are many entry-level minimalist wallets to choose from, however, for the father who has it all, there is a minimalist wallet that takes this most utilized accessory to the next level: the Bejeti wallet.
Beyond its practicality, there's another reason why the Bejeti wallet makes an exceptional gift: it's a symbol of thoughtfulness and care. By choosing a Bejeti wallet for the special man in your life, you're not just giving him a stylish accessory, but you're also showing him that you understand and appreciate his tastes and needs.
And let's not forget the emotional impact of a gift that's been carefully chosen and lovingly given. When that special father in your life opens his Bejeti wallet, he'll be reminded of your love and appreciation each time he uses it. It's a small but powerful reminder of the bond you share. Creating a single Damascus billet large enough for multiple wallets is an extraordinary accomplishment few blacksmiths could achieve. For Bejeti, Mr. Eggerling succeeded, forging an exclusive pattern into a single billet of Mosaic Damascus – enough to manufacture seven custom wallets. And thus, THE ARTIFICER was born. ©Bejeti Price: 8,995 USD
Double face suede hooded outerwear jacket
The world of sportswear meets the refined materials of the Brunello Cucinelli collections. Inspired by classic active sweatshirts, the jacket is made of very soft, lightweight double-face suede which, thanks to its unlined structure, is also ideal in the milder months. This jacket is perfect for any father that prefers comfort and versatility but still wants to maintain elegance. $6,495.00
Jaeger-LeCoultre has been creating innovative watches since 1833, and is renowned for its mechanical and technical expertise. A Jaeger-LeCoultre watch is a symbol of tradition, heritage and excellence, making it the ideal gift for a father who appreciates fine watches and impeccable craftsmanship. . Price in USD $15,800
Handmade pure linen pocket square, made in Italy with the best Italian linen by Sartoria Dei Duchi. Ties and pocket squares are to Father's Day as flowers are to Mother's Day. Neckties and pocket squares started as a practical gift to get dad each year, just be sure to take the right one: Sartoria dei Duchi's pocket squares are made by hand with the finest quality fabrics by our Italian tailors. Price in USD $82.11
Spirit of Big Bang Sang Bleu Titanium 42mm
A watch that, even with its ultra-generous proportions and prominent shape, offers a perfect ergonomic fit across all wrist sizes, for both men and women, with or without a bezel.
The classic white low top sneaker is a perfect gift for Father's Day, it's great way for him to energize his casual everyday dressing with an active vibe. Price in USD $190 at SAKS.com
Fair Harbor reimagined All-American heritage surf style in this exclusive collaboration with Original Penguin. The limited-edition capsule combines Original Penguin's classic retro vibes with Fair Harbor's signature performance features and sustainable fabrics. The exclusive collection of four shorts and a graphic tee feature vintage prints in eco-friendly materials that channel a coastal cool lifestyle.
Vintage Tropics Bungalow, $72
Navy Stripe Sextant, $92
Retro Geo Ozone, $76
Petey Kismet Graphic Tee, $36
You Go First Brilliant white gold in complexion, 'you go first' into a fragrant spectrum of Granny Smith apple, sweet alyssum flowers, Meyer lemon, lemongrass, white guava, and toasted brioche. Fresh and crisp at first, it later reveals essences of blanched almond, macadamia and peanut brittle. A fleshy core of honeydew emerges with a racy acidity to keep things in check and finely sculpted, leading to a satiating finish. Once your readers get a taste for this wine, they will automatically associate it with easy summer evenings, so it makes a great hostess gift for summer gatherings. This wine pairs perfectly with lite cocktail party bites like deviled eggs, spicy spring rolls, or even a beef slider (don't have to pair this with a red wine!).$60
InterContinental New York Barclay
Photo credit: Intercontinental New York Barclay
InterContinental New York Barclay
This June, give fathers the gift of a relaxing stay coupled with the excitement of New York City in a specially curated gift certificate.
A fantastic destination for travelers, this Father's Day, the hotel is offering a gift certificate for a well-deserved getaway. Valued at $800.00, the offer includes:
● A two night weekend stay in Deluxe King accommodations
● Daily breakfast for two in the Parlour
● Old fashioned cocktail making kits
Please email barclaygs@ihg.com to purchase the gift certificate. The hotel can send it digitally or a physical copy can be mailed (please allow up to 5-10 business days for arrival).
3. InterContinental New York Barclay Father's Day Gift Certificate – Email barclaygs@ihg.com to purchase the certificate. The price of the Father's Day Gift Certificate is valued at $800.00
White Marble-These funky sunglasses offer a fresh take on classic silhouettes, and as a gift they will stand out in your closet. They are subtle for fathers, can easily transform any dad 'fit and are made from luxury Italian craftsmanship. $185
HYDRA PERFORMANCE PONCHO
A lightweight poncho with breathable, nylon lining, Hydra is crafted from durable micro denier fabric with sealed seams and a Durable Water Repellent finish for high-performance protection in wet conditions. It features our exclusive Embrace™ laminated interior membrane for added dryness and warmth. A handy pouch pocket at the front can be used to store your essentials or stash your poncho when not in use, while an integrated hood, adjustable webbing strap at waist and snap closures at cuff allow you to customize your coverage. $695
Jaeger-LeCoultre has been creating innovative watches since 1833, and is renowned for its mechanical and technical expertise. A Jaeger-LeCoultre watch is a symbol of tradition, heritage and excellence, making it the ideal gift for a father who appreciates fine watches and impeccable craftsmanship. Price in USD $14,000

Jersey round-neck sweatshirt with DG embroidery
Price $945
Light Blue Micro Pattern Silk Tie
Handmade Pure Silk 3 fold Tie, made in Italy with the best Italian silk by Sartoria Dei Duchi. The necktie is to Father's Day as flowers are to Mother's Day. Neckties started as a practical gift to get dad each year, just be sure to take the right one: Sartoria dei Duchi's ties are made by hand with the finest quality silk by our Italian tailors. Price in USD $215.39 USD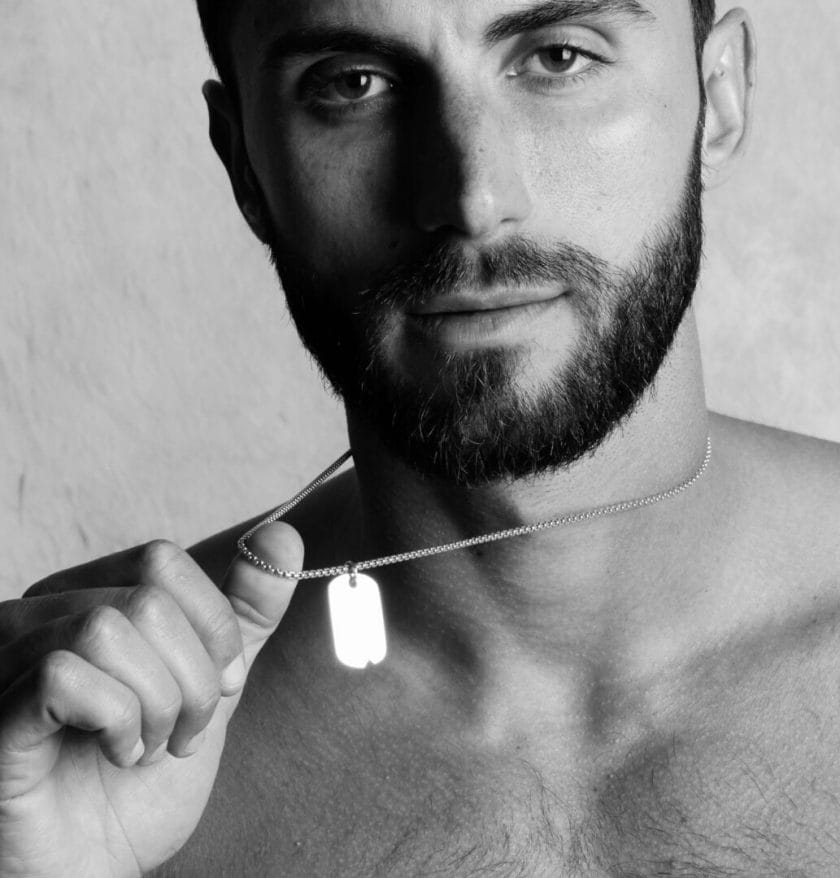 Jonas Studio was founded in 1987 in New York City. The family-owned jewelry brand is sold online at Saks Fifth Avenue, Nordstrom. The collection features a range of sterling silver, leather, pearls, and 18K gold to appeal to the modern man and make the perfect gift for any dad. $355
1. Brand name in hyperlink format www.fredsegal.com
2. Brief description and a sentence about why this is the perfect gift for FATHER'S DAY Iconic LA-based retailer Fred Segal has added new styles to their Neighborhoods collection. The Neighborhoods collection was introduced in 2022 and inspired by the unique tapestry of vibrant communities and cultures in Los Angeles. The limited drop offers an artistic twist on the original Neighborhoods collection, with unique, hand-dyed patterns and updated colorways fit for the new season. Responsibly crafted and made in L.A, Style 5 sweatshirt from the collection features elevated basics that is perfect for Father's Day gift.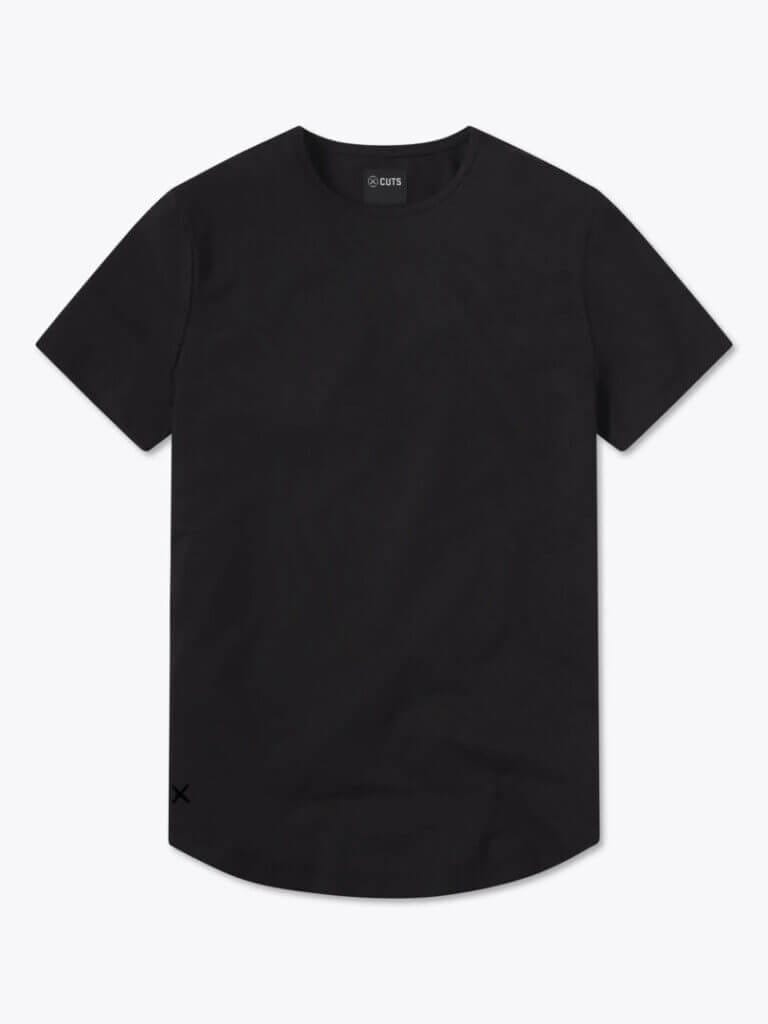 Product Name: AO Curve-Hem Tee.
CUTS makes high-quality elevated essentials- the perfect gifts that Dad will love and wear all year long. The AO Curve-Hem Tee, is our best-selling style designed for the modern dad. Our signature-fit creates a tailored silhouette so you always look your best throughout the workday and into the night. Cut from our proprietary PYCA Pro® fabric, the AO Curve-Hem Tee stays wrinkle-resistant, buttery soft, and retains its shape over time. Price: $54.00 USD Link to Purchase : HERE
The Morton wool, silk, and linen blazer
The Morton blazer is made for the modern man with a half-lined contemporary fit that is comfortable in the chest and shoulders with a tapered waistline for a clean silhouette. Crafted from a luxurious blend of wool, silk, and linen woven in Italy by Loro Piana. The Morton Blazer comes in various summer colors like blue, green, lavender, and raspberry. $898
Made in L.A. Responsibly crafted. Comfortable for all. Embrace endless summer style with this limited edition, hand-dyed long sleeve tee in washed navy, perfect for an effortless L.A. look. Made in L.A. from organic & recycled cotton, this lightweight essential showcases a drop shoulder silhouette and striking logo graphic. Pair this carefree tee with your go-to denim for a laidback, on-the-go outfit. 6. Price in USD $225
Tenkei Camo Sneakers ($435) | Mega/T sneakers ($370) | Stripeless Patchwork sneakers ($580)
Slowear's reinterpretation of three Hidnander Silhouettes – the Stripeless, the Mega/T, and the Tenkei – offer exclusive colorways developed for the Slowear brand in Hidnanders standout quality and craftsmanship.
The sneakers, inspired by and reinventing the legends of tennis, classic running shoes, and sartorial staples, become an iconic feature of men's casual wear that winks at elegance and cutting edge style. Each one is truly timeless and is made to last for years to come.
Daybreak in Forest Sage Flamingo/ Ivy
This watch features a rectangular case design that is highlighted by its polished finish and striking side angles; depending on how the light hits the case, new angles seem to appear. If you take a close look, you will notice that the crown features a vertical stripe motif inspired by laCalifornienne signature straps and is capped by a peridot gemstone that plays off the colorway.
The straps are handmade using full grain natural vegetable tanned leather. The edges are burnished with natural oils and beeswax. The stripes are hand-painted. Over time, the leather will become supple and develop a unique golden hue patina. Price in USD –$1,680
These jeans are so comfortable that your dad might forget he's even wearing pants, but he still will be, which is better for everyone. We use premium stretch fabric to ensure flexibility and durability for all types of shenanigans. These are not your granddaddy's khakis! $79.99
The deep-blue metamorphic rock has been prized since antiquity for its intense color. A stone of protection and peace. This is the perfect go-to accessory to wear all summer long.
Lapis Bracelet. Price in USD: $114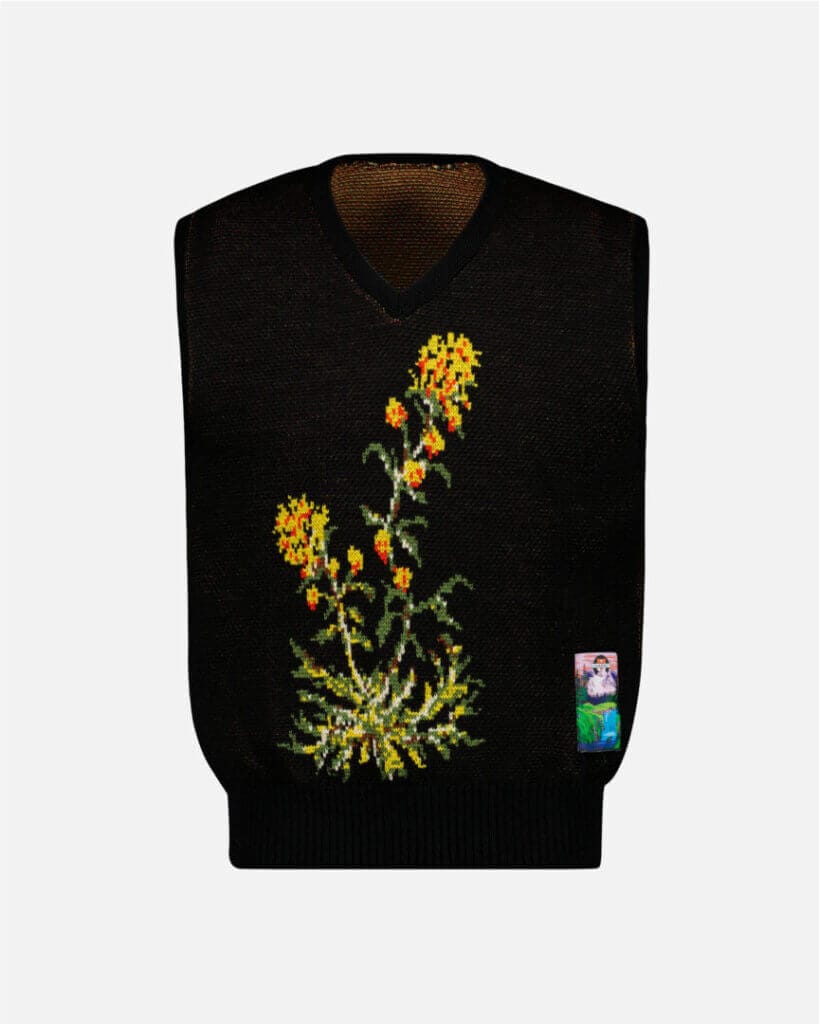 The gilet genepi knitwear is made in France in a historical knitwear production area in Riorges, from 100% natural merino wool certified Oeko-Tex Standard 100, as soft as cotton. Its pattern and shape are inspired by 1960s mountain clothing and old souvenir postcards. Perfect gift for Father's day as it is a quality piece with a modern edge. Price in USD: $277 USD
DIY Hair & Beard Dye Kit (starts at $18.95)
Give dad the most customized solution just for him with a gift certificate to Cleverman! Cleverman begins by listening to his needs and preferences, then they create and customize the best product designed specifically for dad. Finally, he will have it delivered right to his doorstep, resulting in the most personalized male grooming solution on the market. Our promise is to provide the most customized, high-quality & personal experience in all that we do.
Garrett Leight and his father Larry Leight – founder of Oliver Peoples – founded Mr Leight in 2017, an eyewear collaboration between father and son that bridges the gap between multiple generations of design and brand experience Mr. Leight offers exquisite products driven by pure artistic passion and artisanal craftsmanship. The optical and sunglass collections are handcrafted from the finest quality material with a focus on fit and comfort. What better than a father/son collaboration to celebrate Father's Day? Price in USD $590
Product Name: Coz Shorts
The ultimate shorts for the course, office, and everything in between. Available in both 7″ and 9″ inseams, these shorts are crafted from high-quality materials for optimal durability and comfort. Stylish and practical, these are a must-have for the modern Dad that demands the best. Price: $88.00 USDLink to Purchase : HERE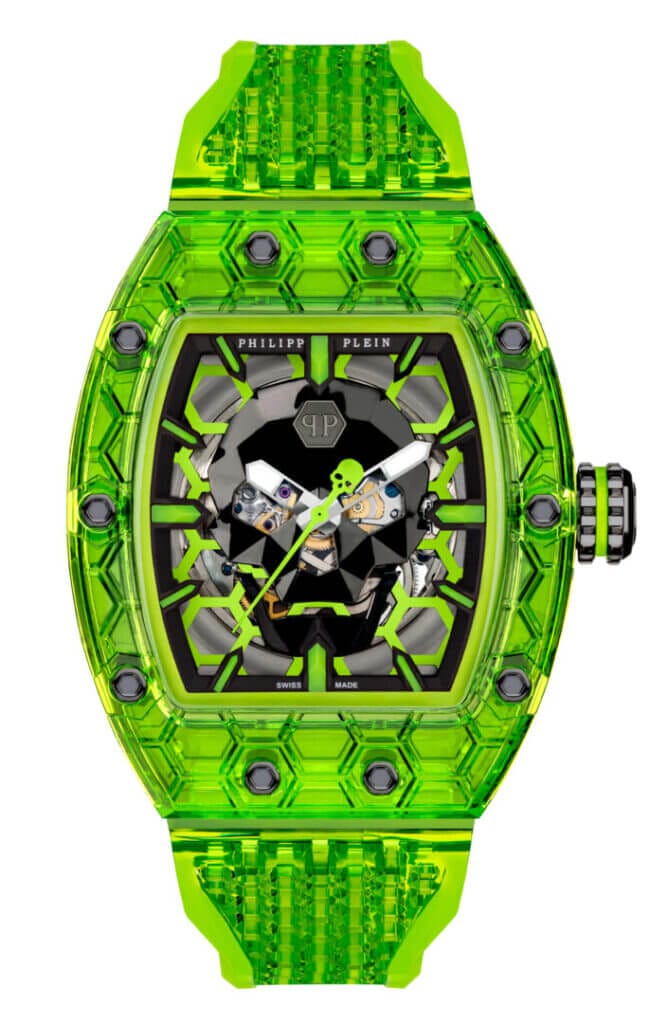 Introducing the perfect accessory to complement your style – the CRYPTONITE! This disruptive watch is the epitome of modernity, designed to keep you on schedule while elevating your fashion game. The Swiss Made automatic watch with a tonneau-shaped case is not just a timepiece – it is a work of art that represents the pinnacle of Swiss watchmaking, a perfect blend of precision engineering and artistic design.
Snaps Clothing Co. is a promising new brand making waves in the fashion industry. With their unique approach that blends traditional western wear with contemporary men's fashion, Snaps offers a fresh perspective on stylish and sustainable clothing options. They are committed to transparency in their supply chain and are dedicated to responsible sourcing, showcasing their dedication to ethical practices. While still establishing themselves, Snaps Clothing Co. is quickly gaining recognition for their commitment to quality and sustainability.
Why is Snaps Clothing Co. the perfect gift for Father's Day? Because their shirts combine timeless style, superior craftsmanship, and a touch of modern sophistication, making them the ideal gift for fathers who appreciate both fashion and sustainability. Give your dad the gift of a Snaps shirt and let him showcase his style while supporting a brand that values ethical practices and high-quality garments. $109.00
The Anorak 2.5 is the perfect gift for all the dads that who prioritizes both style and function in their wardrobe. This design is made with lightweight polyester microfiber and a mesh lining to keep you comfortable and stylish. The new design features a front quarter zipper and patch pocket to add a touch of utilitarian style to this versatile jacket that will last you a lifetime! Price in USD: $500
To help him manage his weight. Thirty-five percent of men age 20 or older are obese, reports the CDC. And while it may be fun to crack a joke about "dad bods" the risks are real
Designed to be comfortable, easy to use, and stylish, for all fitness levels.
Easy to add to your existing activities including: gym workouts | walking | yoga.
Because, 'one size' fits no one well, we carry a broad range of unisex sizes are offered in the vest. XS-XXXL.
Because physical fitness levels 8oz weights allow for appropriate and graduated resistance regime
$149-$199
The Boka Brush 2.0 from Boka, the viral TikTok personal care brand on a mission to deliver innovative oral care backed by modern science and nature, is the perfect gift for any Dad looking to upgrade his wellness routine. This electric toothbrush uses a sonic, soft brush to deliver a gentle yet effective clean, vibrating at 30,000 per minute and the first-of-its-kind charcoal bristles help limit bacterial growth leading to healthier teeth and gums. It features a designer-driven form, stainless-steel accents, a magnetic charging base, and extremely sleek & notable packaging. For Father's Day, the Boka Brush 2.0 will be 25% off from 6/16 – 6/19. Price in USD: $75
Prevail's "Favorite" Sweat Suit
The newest sweat suits from Prevail Clothing are made in small batches from high quality materials that keep you cozy while looking great! Available in 4 different colorways, the new sweat suits are designed to make the wearer feel confident and comfortable in their own skin – perfect to keep Dad happy all year long! $189.97
Price $695
The robust Stretch Cotton-Nylon blend stands up to the wear and tear of trail running, while still providing the flexibility you need for the unexpected rockslide you have to navigate.
That's also where those zipper pockets come in handy.
The Venture Short has one zipper cargo pocket and two back pockets with zip closures. So whether you move like a mountain goat or like a baby panda bear, your essentials – keys, phone, snacks – are secure in your zipper pockets.
And as you make your way down the mountains, through the Sequoias, and to the Pacific Ocean, the Venture Short still fits all your needs $40.00
Chore Quilted Stripes Jacket Your father's new perfect everyday jacket. A wearable luxurious wardrobe staple.
Price $195
Inspired by the classic jacket found in every Dad's wardrobe, this jacket is an updated version of a tried and true piece that every Dad needs. Perfect for every day, this jacket will be your Dad's new favorite. $325
Men's Casual Oxford-Inspired Sneakers
Give Dad the perfect gift- his new favorite oxford sneakers! Men's oxford sneakers, practice makes perfect, and we are proud to introduce perfection in footwear with men's oxford casual sneakers. Elegant, comfortable infused with a durable long-lasting style. We can't get enough of the TPR outsole. $47.99
With extreme padding and weighted properties, the completely black-out mask is designed to help you fall asleep, stay asleep, and reap all the benefits of all full-night's rest. $79
Shoreline Stripe Organic-Cotton Throw
Give Dad the gift of comfort with Garnet Hill's organic-cotton throw, perfect for movie nights in, summer field games, and everything in-between. $129
Glacier Round in Tortoise – Grey Polar
The Glacier Vuarnet Round is an icon of the mountain. It is equipped with genuine Vuarnet mineral lenses, which guarantee the best possible protection and vision. Its Frame is made of titanium, beta-titanium and bio-acetate. The side shells and removable nose guard are made of leather. Great gift for Father's day as it is a quality legacy product, for those who enjoy style as much as quality fabrication.
Price in USD: $615 USD
Take Dad back to his athletic glory days in style with a classic varsity jacket updated to fit his off-duty wardrobe. $348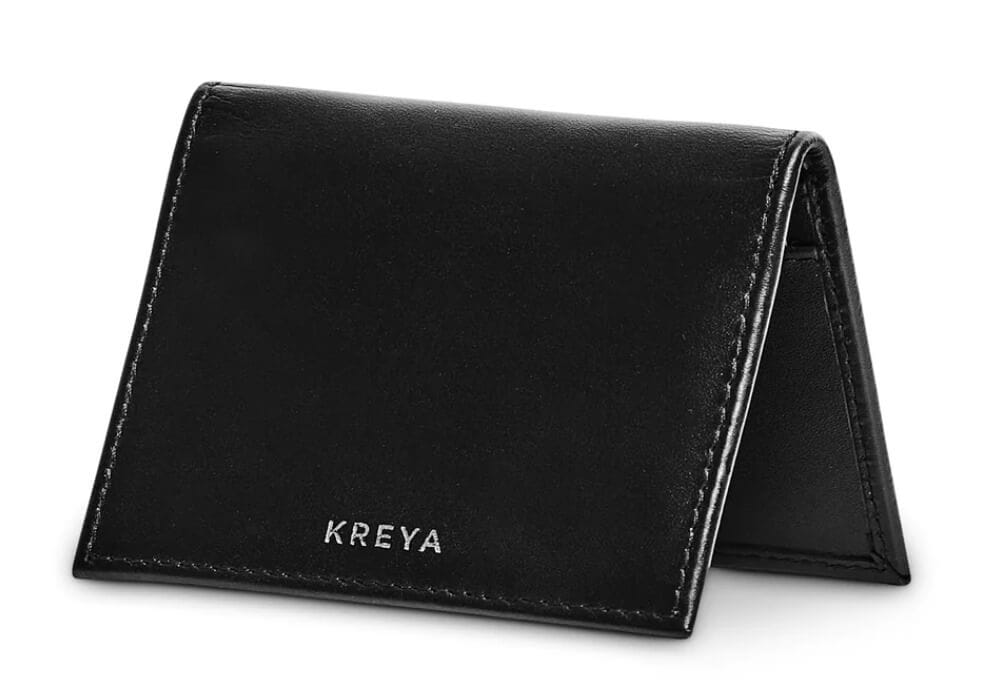 Inspired by a leather pouch found in the founder's dad's desk drawer, this 100% luxury cow-hide leather billfold is the perfect gift to elevate dad's wallet game. Help him hold all of his essentials, from credit cards to cash, in this sleek, minimalist wallet. $50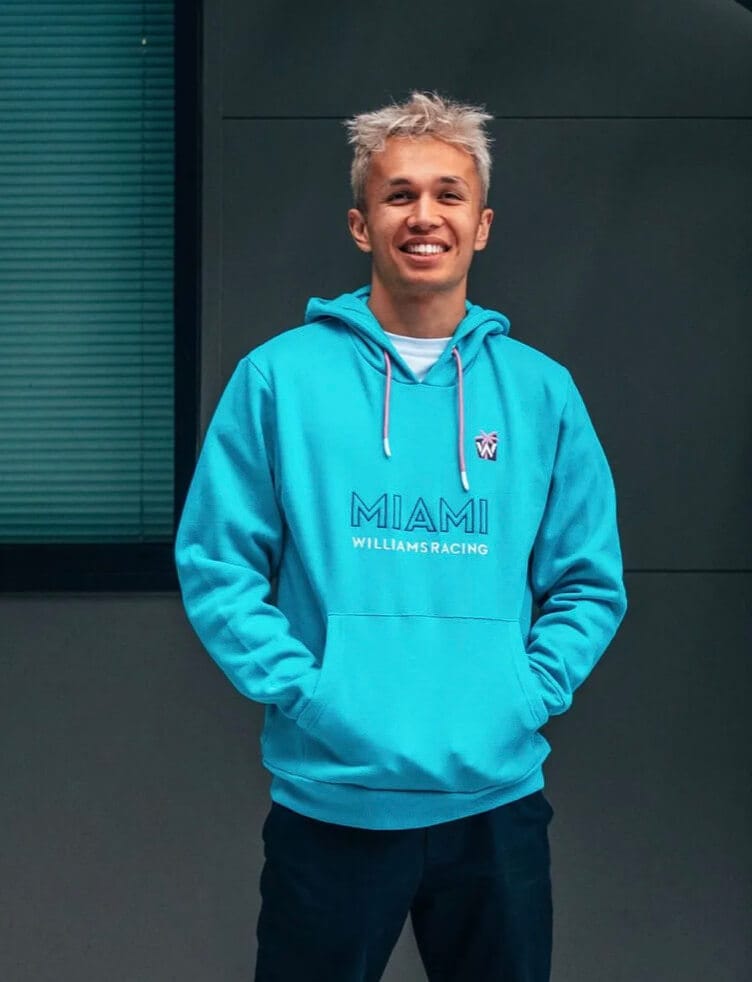 Inspired by Miami's robust culture and easy-going beach lifestyle. The clean and simple design includes eye-catching pops of turquoise on top of William's classic cobalt blue and hints of pastel pink for that breezy Miami Vibe. Items available include a hoodie, shorts, tank top, tee shirts, and trucker hats.Price in USD $35-$105
Give Dad the perfect gift for all-day wear – working in the garden, walking the dog at the park, exploring the woods with his kids, dancing the night away at an outdoor festival, and so much more! $129.95
Men's 2 pc Loungewear Set in Ugandan Safari | Bamboo Viscose (readysetromper.com)
Hypoallergenic, antimicrobial, temperature regulating, moisture wicking AND a natural UV protectant! The GOLD standard for premium fabric! Cut from our signature buttery soft bamboo viscose. RSR is renowned for our unique, vibrant prints & stunning solids. You can match with you mini and it is perfect for a father's day gift. $58
YONY's take on the classic bowling shirt in super soft, heavy, Italian poly blend fabric. Features ivory contrast piping throughout. Price in USD $220
Give the stylish Dad something he can cherish for years to come with SHALAJ's wearable artwear. $1150
Give Dad the perfect Father's Day gift- the perfect cashmere sweater. An everyday go-to for style and comfort without the headache of wondering what to wear. Roll out of bed and into our cashmere crew. $150
Every Dad needs his go-to pair of loafers- look no further for his new wardrobe staple. Crafted with a striking hair-on-hide print in unique black-and-white dot, our Fitz Loafer in Rainclouds are a bold take on the classic loafer silhouette. Constructed with black leather accents, a cushioned insole, and luxe leather lining, these slip-on loafers offer durable, all-day comfort without sacrificing style. $295
This braceletmade with a dark brown leather base and silver plated accents, is the perfect gift for the dad who loves luxury. The modern and exclusive piece is made in Spain with the finest of materials that will allow this gift to last a lifetime. $125
This Striped Pyjama set is the perfect set for dads. Made in 100% organic cotton, it is soft to the touch and extremely chic. Price in USD $130
Hulchi Belluni's Tresore Stretch Bracelet is a closet staple. If you're looking to get a Father's Day gift that oozes luxury, this is the bracelet to buy! Price: $3,930 USD
YESSAYAN's Screw Cuff Bracelet is an everyday piece any dad would love to wear. You can wear it with other bracelets or wear it on its own–either way it makes for a thoughtful Father's Day gift.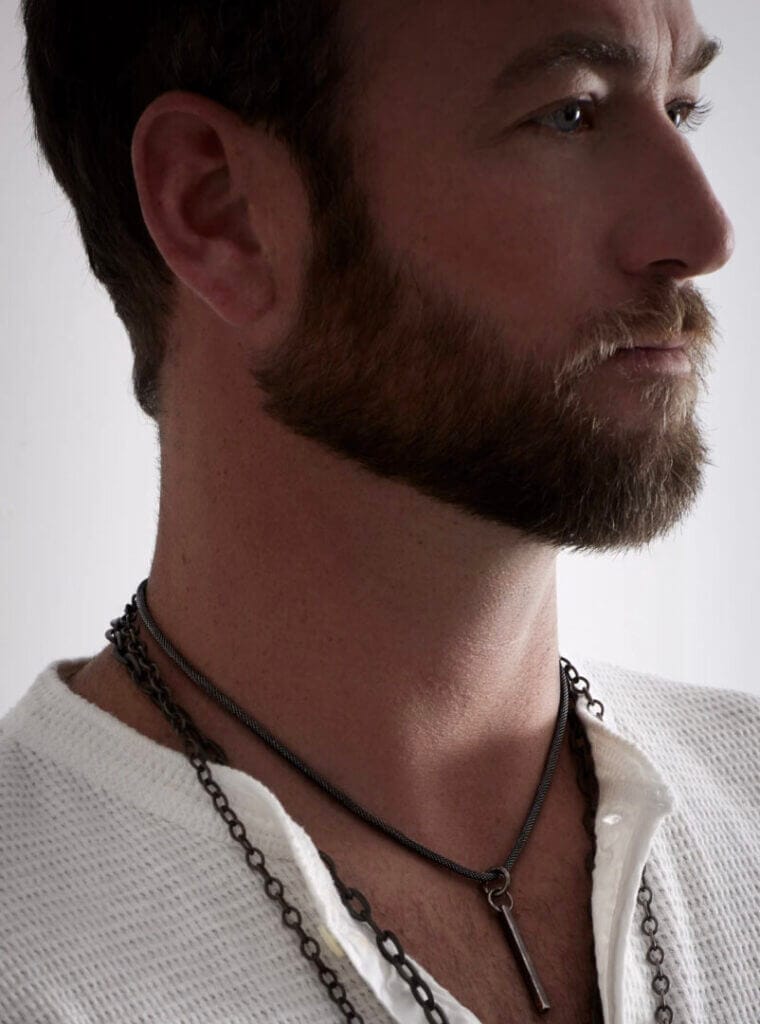 Oxidized Sterling Silver Rectangle Bar Chain Necklace
Jenny Lauren Jewelry Oxidized Sterling Silver Rectangle Bar Chain Necklace is a perfect option for someone looking to gift a casual yet alluring necklace. Father's Day has never been more simple with Jenny Lauren Jewelry because every piece is handcrafted and unique! Price: $200 USD
2. STUDIOCULT's Still Frame Sunglasses are for the cool dads! The sunglasses are in collaboration with conceptual artist Gab Bois and are sure to make a statement that will help you capture every moment.
Sunglasses feature composite nylon lenses and are available in brown or gray. They also have a matte finish and feature stainless steel spring-hinge temples Price: $145 USD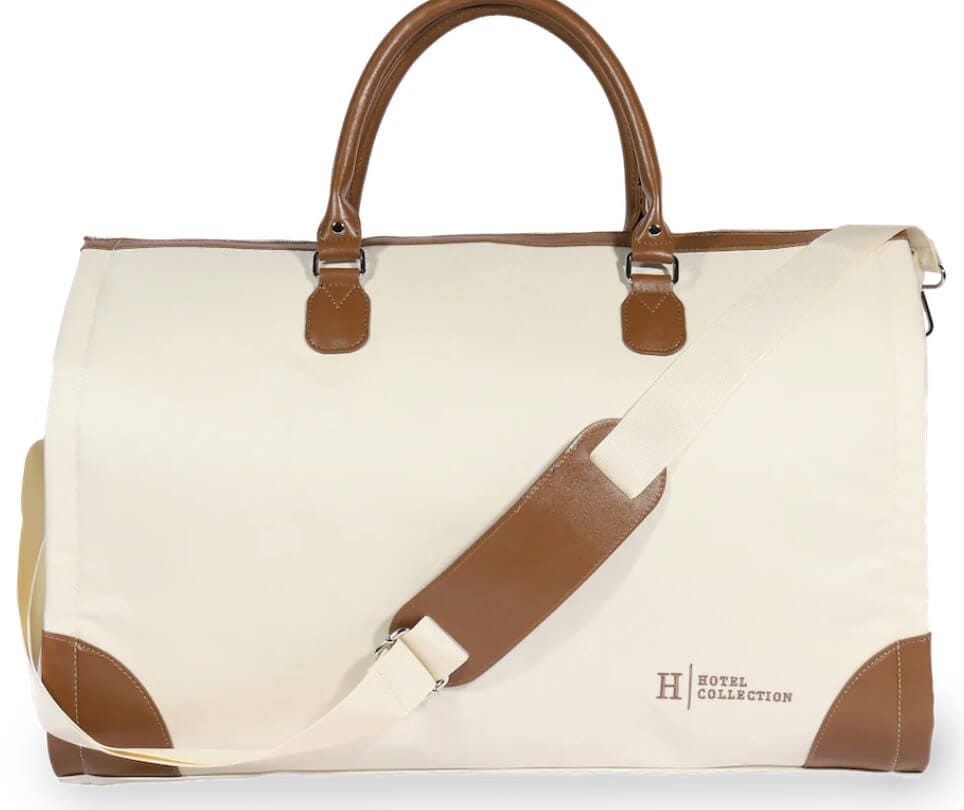 Hotel Collection's Duffle Bag is the travel necessity of the season! Looking to take your dad out of town for Father's Day? This gift is perfect for any dad looking to travel in style! Price: $96.71 USD
2PATET's The Rational Irrational gift box is for all the casino-loving dads. This will make for the best
Father's Day gift because it's fun for them and so easy for you especially since PATET offers readymade gift boxes! Price: $100 USD
This Wrinkle-Free UNTUCKit style comes out of the dryer ready to wear, so there's no delay in taking on the day. The standout check print is a great look, and the perfect untucked length adds easygoing style. Bonus: You can conveniently wash and dry it at home—no dry cleaning required. Father's can pair it with their favorite jeans for a weekend trek, or the UNTUCKit 5-Pocket Pants for a put-together work look. $99.00
Pony Collar Shirt in Green Geometric
FRIED RICE has the perfect pieces for the father's who like to play around with their style. Statement patterns in chic silhouettes are the perfect way to spice up dad's wardrobe this Father's Day! $245.00
Future from Ed Hennings Co is a lightweight, breathable sneaker that has a secret steel toe hidden inside, so Dad can go from the kid's soccer game in the morning to running to Home Depot and doing DIY projects at home later the same day, all without having to change his shoes. $70.00
The perfect fit he's been searching his entire life for. These conscious classics are built to last a lifetime, from soft hoodies and t-shirts to water-resistant jackets (S – 2XL). Each style reflects the brand's philosophy, underpinned by three core values thoughtful design, quality fabrics, and ethical production. To make your Father's Day shopping even more accessible, The Stack is a series of curated capsules featuring wardrobe options edited for his lifestyle (with styles at 30% off). $156.80
Whether he is an outdoorsy sportsman, technology geek, handyman at home, or just an average Joe, he will find use in Geekey! This expertly combined go-to tool is the size of a key, so be ready to upgrade your keychain. It's fully equipped with more than 16+ functions to help you tackle those common, everyday problems, and when you're done, simply toss it back in your pocket. Don't let its size fool you. This award-winning work of art and engineering is crafted out of a solid chunk of 420 Stainless Steel to take on big and "tough as nails" jobs. Available on Amazon Price: $22.99
TAL Gentleman's Timepiece Chronograph Cosmos – Red Eye
TAL WATCHES specializes in timepieces suited for the league of extraordinary gentlemen. So spoil the timepiece collecting dad with the TAL Gentleman's Timepiece Chronograph Cosmos – Red Eye. For the man unafraid of starting his own fashion trends and living boldly! The luxury Swiss-made watch features a precise, high-quality ETA G10.212 Swiss quartz movement for accurate time-keeping. The water-resistant (up to 50 meters) Grade A stainless steel case with a 41mm diameter dial is beautifully accented with K1 mineral glass and sapphire coating. Donned with a vibrant red 20mm genuine leather wristband (also available with an understated premium 316L stainless steel wristband for those who prefer a more toned down look!), this eye-catching accessory will surely be a conversation starter and a watch lovers new favorite. Price: $295.95
Also available on Amazon and Walmart
Give Dad a Video Book filled with your very favorite memories! Heirloom video books fit up to 20 minutes of your personalized video. Each video book features a 5" HD screen with a speaker wrapped in a hardcover book. Simply open the book to play the crisp, high-quality video. Heirloom video books do not require any special tech, wifi, or internet to use. Each one comes with a fully rechargeable battery and is made to last. Available on sendheirloom.com, Amazon, Uncommon Goods, and Etsy
Price: 10-Minute Book $49, 20-Minute Book $69, Add a gift box for $12!
Ring Bear: RING BEAR is the first carbon neutral men's brand that celebrates men and their commitment to love, offering a range of gifts for men, grooms, and fathers. Ring Bear's products make the perfect gifts for Father's Day because they are both stylish and meaningful, honoring the love and dedication of fathers everywhere.
Ring Bear's Personalized Robe:
Ring Bear's Personalized Robe: This Velour Cotton Terry Robe is perfect for a Father's Day gift. It's made using 100% cotton and triple sheared, luxurious terry velour fabric. This kimono robe comes in mid-calf length, 3/4 sleeves, two patch pockets, double belt loops, and a self-fabric belt. Comes in different sizes. To make this gift extra special, personalize it with an embroidery of dad's name or initials for free.
Image: courtesy of Ring Bear
Brief Image Description: Personalized Robe by Ring Bear
Price: $99.00
This men's travel toiletries bag is perfect for dad! Made of nylon and smooth brown leather, with the option for free personalization. This Dopp Kit is water-resistant, with multiple compartments and a zipper closure. Dimensions: 9 x 4.5 x 5.Image: courtesy of Ring Bear
Brief Image Description: Personalized Dopp Kit by Ring Bear
Price: $35.00
Coalatree's Trailhead Pants are a great eco-friendly hiking essential for the outdoorsy man in your life. Waterproof and breathable, four-way stretch, antimicrobial, tear-resistant, the pants pack down into the front pocket for travel or for use as a small pillow. Coalatree strives to use sustainable materials throughout the production process, including those such as recycled coffee grounds. These best-selling pants have sold out several times in the last 12 months with new colors launching soon. Price: $99.00
If your man practically lives at the gym, this is perfect for him! FlexMax™ is a groundbreaking supplement developed for professional athletes to stay in optimal condition. Developed by a board certified physician, this high dose blend of BPC-157 and Epicatechin can enhance any workout and help rebuild muscles quickly. It also reduces pain. Regen Labs® FlexMax™ boosts your workout beyond any plateau!
The new collection of ties are all crafted by Tessitura Attilio Bottinelli, family owned since 1931 out of Lake Como. These premium fabrics come in a variety of colors and timeless patterns. $50
Thanks to some sturdy construction and a tailored cut, our signature lounge pants aren't limited to lazy afternoons on the couch. —whether you're heading to the beach, the grocery store, or your favorite lunch spot, they'll take you a good deal further than your average pair of sweats. There's something special about a well-executed waffle weave—the nuanced look, the awesome texture, and the way it gets better with every wash and wear. $118
The most versatile scally cap yet and the first of its kind. There isn't much this scally cap can't do. Can resist water and moisture to a great degree with a super fast dry time. Note: Not fully waterproof. $49.00
Calum is a classic penny loafer but made with a wider toe box giving greater room and comfort. A pebble calf leather upper combines with cotton mesh uppers allowing for greater breathability keeping you cool and dry. Durable leather bottom soles, foot conforming full leather lining, and memory foam insoles makes Calum a penny loafer you can wear all day without problems. $170
The Rodney Scott Deluxe Collection
Famous for traditional whole-hog barbecue, Rodney Scott has been cooking over hardwood coals since he was 11 years old. This deluxe set of collaborative seasonings puts the pitmaster's magic into the palm of your hand. Sample eight specialty blends to craft mouthwatering chicken, beef, pork or whatever you decide to throw on the grill. $96
YONY
YONY's signature Corduroy Shirt features a 7/8 sleeve for an intentionally cropped look. Made from a 10 wale Italian corduroy, this shirt features matching fabric-covered buttons throughout as well as a front left flap pocket. Their full length trousers are slightly baggy and will break on your shoe, made of the same fabric. $295
Del Toro shoes, crafted using the time-honored traditions of Italian shoemaking, not only look good but also feel comfortable. Made with exceptionally soft goat suede, this deconstructed and unlined loafer is unbelievably soft. Del Toro took years to perfect this hand constructed style so that the moment you slip them on they feel like they've been made for you. $395
Hydaway
The perfect Father's Day gift for the outdoorsy dad, the Hydaway Collapsible Backpack is a durable and versatile backpack that stashes anywhere for dad's next trip or outdoor adventure. Featuring tough, water resistant exterior fabric, adjustable, padded shoulder straps, and pockets galore, this 15L travel backpack folds up neatly into its own accessory pocket. Easily pack away the entire backpack into its top pocket to store in your luggage, carry-on, or bike panniers. Carry all your favorite travel essentials in the large zippered top pocket, two over-sized stretchy side bottle pockets, and hydration pocket that doubles as a laptop sleeve. Find the exact right fit for your body with fully-adjustable, padded shoulder straps, and a two-location, adjustable sternum strap. The fabric is made from 100% post-consumer recycled plastic bottles, and the straps, buckles, and carabiner are also made from recycled content.$39.95
Zoop
Wellness Pet Wipes & Towels Bundle
The pet grooming wipe that not only cleans pets, but deodorizes, sanitizes, fights allergies and parasites, and strengthens the skin barrier. Wellness Wipes are the grooming supplement that supports optimal skin and coat health from ears to tail. The hypoallergenic water-based wipes are gentle on skin while tough on the bacteria, fungus and allergens that commonly irritate or damage pet skin and fur. $39.98 – Also available on Amazon!
As a brand deeply rooted in a philosophy that values
family, community, and the pursuit of soulful experiences, Linksoul
offers a range of products designed to cater to dads of all types and
passions.Seamlessly
transitioning from outdoor activities to water excursions, our versatile
Solid Boardwalker Shorts are the perfect choice for dads who appreciate
comfort and flexibility. These lightweight shorts are made from quick-
drying, four-way stretch recycled poly, ensuring unrestricted movement
and optimal performance on the course. Price in USD $86 USD
Casual Oxford Shoes | Men's Oxford Sneakers-Bruno Marc (brunomarcshoes.com)
This pair of men's lace-up casual Oxford sneakers from Bruno Marc makes the perfect gift for Father's Day. With their stylish design and exceptional craftsmanship, these sneakers offer a combination of fashion and comfort that any dad would appreciate. Whether he's heading to the office, going out for a casual outing, or spending time with family, these sneakers provide a versatile and trendy option. The durable construction ensures long-lasting wear, while the lace-up closure offers a secure and customizable fit. These sneakers from Bruno Marc are a thoughtful gift choice that combines practicality, style, and comfort, making them an ideal choice for celebrating and honoring fathers on their special day. Price in USD $51.99
Beaulieu Vineyard 2019 Tapestry Napa Valley Reserve Red Wine
($65) – A blend of Merlot, Cabernet Sauvignon, Malbec, Cabernet Franc, and Petit Verdot, this wine is anincomparable blend, showcasing the true artistry of blending five Bordeaux-heritage grape varieties grown within the Napa Valley. It seamlessly exhibits dark bramble berry fruits alongside notes of root spice, ginger, and musky perfume. Beaulieu Vineyard's 2019 Tapestry Reserve Red Wine's multilayer finish and grippy tannins provide depth for its ability to age for many years to come.
Stags' Leap Winery 2019 The Leap Cabernet Sauvignon
Stags' Leap Winery is one of California's earliest wine estates and continues to produce premium wines. Stags' Leap Winery 2019 The Leap Cabernet Sauvignon ($120) – Full of depth and intensity, this Cabernet Sauvignon exudes aromas and flavors of juicy blackcurrants, cassis, and dark blackberry alongside lifted, perfumed notes of wild violet and savory chaparral herbs. Stags' Leap 2019 Cabernet Sauvignon is robust yet softened by the elements coming through from the balance, delicacy, and finesse that has become synonymous with Stags' Leap estate wines.
The Fitz Loafer in Maroon Check | TAFT (taftclothing.com)
The Fitz Loafer in Maroon Check from TAFT Clothing is the perfect gift for Father's Day. Crafted with meticulous attention to detail, these loafers exude sophistication and style. The maroon check pattern adds a touch of elegance, making them versatile for both formal and casual occasions. With their comfortable fit and high-quality materials, they ensure all-day comfort for dads on the go. Whether he's attending a special event or simply looking to elevate his everyday attire, the Fitz Loafer in Maroon Check is a timeless and stylish choice that will make any dad feel appreciated on Father's Day. Price in USD $275
The Antonio with X Wheel Pique Panels – Par X (parxgolf.com)
The Antonio Two-Tone Camp Shirt from Par(x) is the ideal gift for Father's Day. This stylish and versatile shirt not only offers a fashionable look but also incorporates Filium technology, making it a standout choice. With Filium, the fabric becomes water-repellent, stain-resistant, and odor-free, ensuring that dads can confidently wear this shirt in various settings without worrying about spills or odors. The Antonio Two-Tone Camp Shirt combines fashion and functionality, allowing fathers to look their best while enjoying the benefits of advanced textile technology. It's a gift that showcases thoughtfulness and practicality, making it the perfect choice for Father's Day. Price in USD $108
These Venice Shorts make the perfect gift for the dad who's always on the go, in style! This classic design will keep dads wardrobe stylish while giving him comfort. Price in USD: $220
The Boom Boom in Printed 40 Jersey
Masters Champion and Former #1 Ranked Player Fred "Boom Boom" Couples is the inspiration behind this style. The Boom Boom Polo features a super fine 40 singles jersey, classic set-in sleeves, and Pacific NW inspired art in honor of the style's namesake. This style will be Dad's new go-to for all his performance wear and gold needs! $88
A modern twist on a 90s classic, our cashmere sweater vests add a special little something to your everyday wardrobe and perfect for the dapper Dad on his special day! $105