FATHER'S DAY GIFTS:
Elevate Dad's Tees with New Arrivals from the world's best products today.
If you're searching for cool and thoughtful gifts for Dad, Style Lujo has precisely what you're looking for to focus on his needs. Our 2023 Father's Day gift guide features unique and personalized gift ideas that Dad will love. We also haven't forgotten to thank the extraordinary men in your life who have left a lasting impression.
When it comes to gifts, every type of guy needs to focus on his lifestyle needs, such as traveling, fitness, office time, and protection from the elements of nature. Planning your gifts early gives you plenty of time to surprise your dad with something thoughtful. After all, shopping for the right gift can be challenging. You don't want to be too sentimental, but it should have that personal touch.
That's why we've been searching high and low for men's gifts that appeal to every type of dad. Whatever your dad's into, we've got you covered.
Discover Style Lujo's gifts that are guaranteed to keep dad smiling no matter the occasion.
And remember: The best Father's Day gifts don't have to be expensive. Gifts as simple as great tee-shirt can easily bring joy to her day.
All products featured on Style Lujo are independently selected by our editors. However, when you buy something through our retail links, we may earn an affiliate commission.
Happy Father's Day 2023!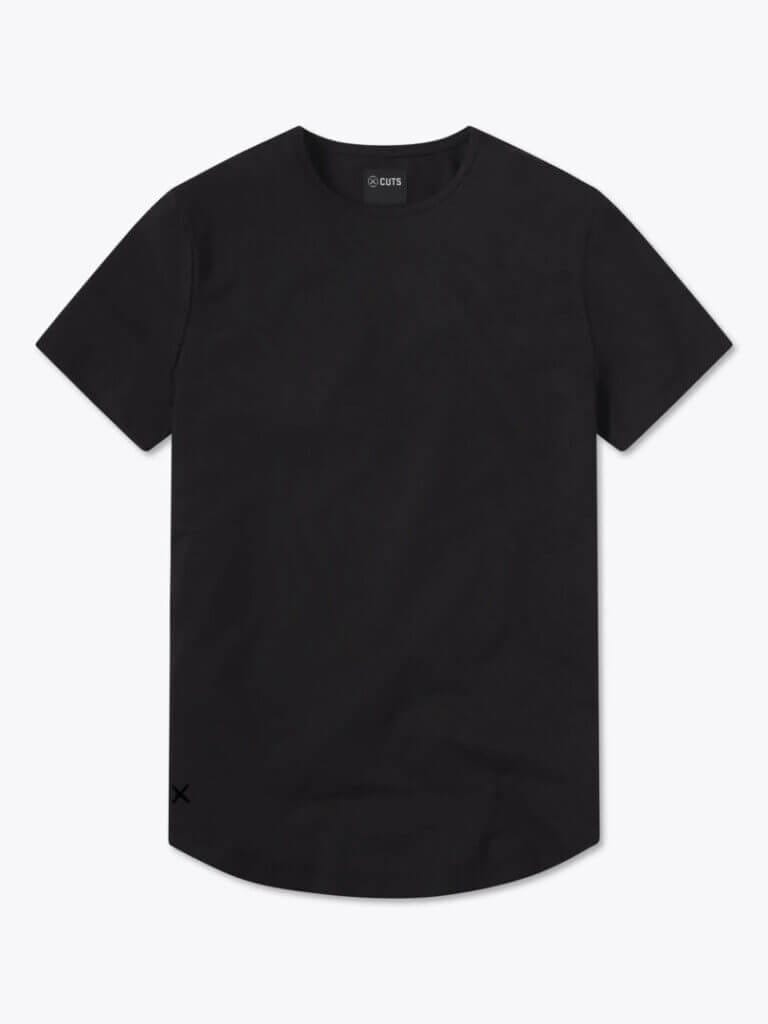 Tencel™ Undershirt
Not a fan of undershirt lines? Give your dad's look an upgrade with an undershirt that remains invisible under a shirt. The Tencel™ Undershirt comes in 5 shades created to match a variety of skin tones so it remains hidden. Crafted from Tencel™ Lyocell to keep him fresh even on hot days and of course, custom fit to his body. $64 USD
If you need input on that, you could mention that all the products I sent you are produced in our own production SON Supply in Portugal except of the Pique Polo Shirt which is produced at one of our partners in Portugal. You can find more info here: https://www.sonofatailor.com/ourproduction.
It could of course also be interesting to highlight that making clothing to order eliminates overproduction but I guess that doesn't make so much sense considering that many of the other brands you might include do mass production.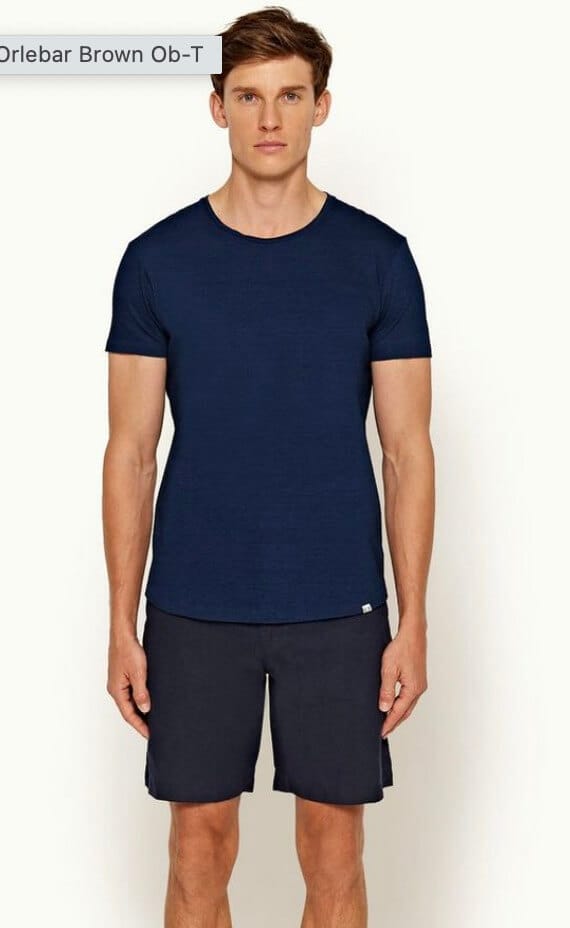 Orlebar Brown Tailored Fit Crew-Neck T-Shirt
The Orlebar Brown Tailored Fit T-Shirt remains to be a bestseller. With super soft lightweight fabric, a tailored silhouette and curved hem they have a luxurious feel and superb fit. Fresh, flexible and beach ready they also work under a blazer or jumper, paired with shorts or chinos. $125
Images linked HERE. Courtesy of Orlebar Brown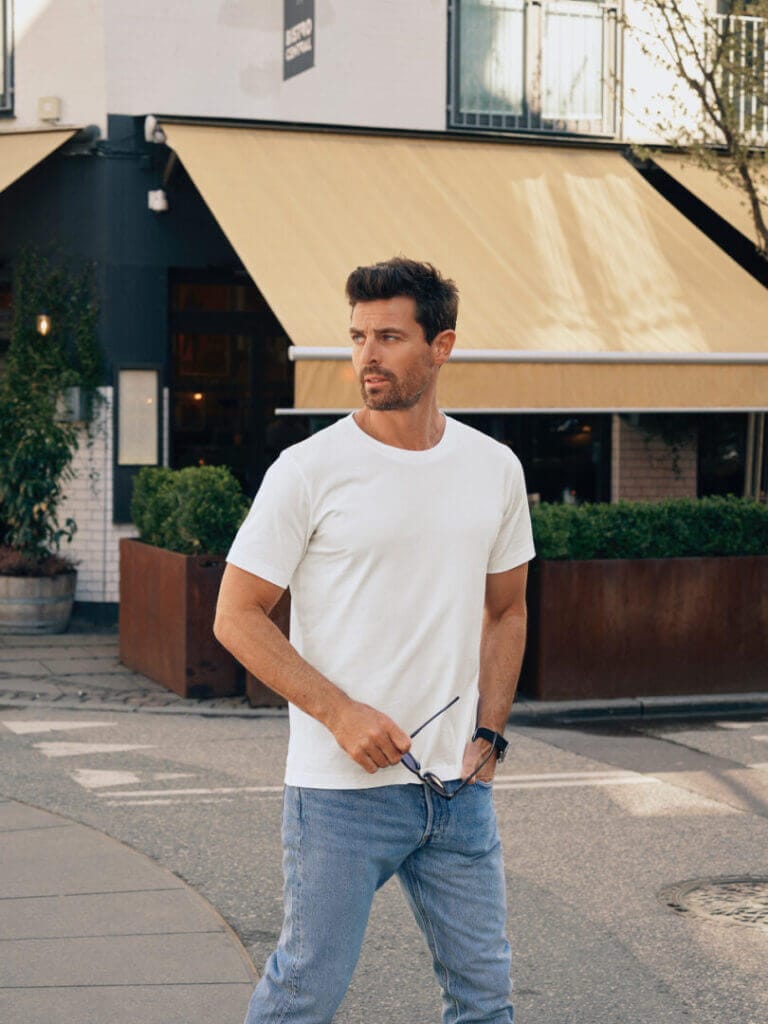 Custom fit Cotton T-Shirt
The iconic Cotton T-Shirt, made from the world's highest quality cotton for extra softness and durability. Give your dad a T-Shirt that really fits – because it's made custom for him. $64 USD
Custom fit Hi-Neck T-Shirt
A contemporary interpretation of the classic T-Shirt with an accentuated neckline and crafted from a heavy-weight Supima cotton fabric. Custom fit for a sharp look. $64 USD
Give dad the gift of style and comfort with this 100% cotton, nature-inspired tee. $200
The Talentless Men's Premium Tee is your new go-to wardrobe essential. This top-selling classic is expertly crafted from 100% garment-dyed cotton, providing a luxuriously soft and comfortable feel. Designed for both style and function, the relaxed fit ensures maximum ease of movement and wearability. As a timeless staple, this versatile tee effortlessly adapts to any occasion, making it the perfect gift for dad for Father's Day! Price in USD $48
This piece is inspired by 90's Pakistani pop music songs and every cassette on the back has a nostalgic reference infused within i, such as "Ajnabi by Vital Signs", "Sar kiye yeh pahar" by Strings just to name a few. The garment itself has hand screen printed elements on the front and back. This tee is the perfect item for Father's Day for every dad out there that loves contemporary pop music! Price in USD $95.00
ALITY Design's classic t-shirt cut to perfection gives Dad his new favorite off-duty tee that Mom will even approve of! $95