FATHER'S DAY GIFTS: The Newest Grooming Essentials Category
Elevate Dad's grooming with New Arrivals from the world's best grooming products today.
If you're searching for cool and thoughtful gifts for Dad, Style Lujo has precisely what you're looking for to focus on his grooming needs. Our 2023 Father's Day gift guide features unique and personalized gift ideas that Dad will love. We also haven't forgotten to thank the extraordinary men in your life who have left a lasting impression.
When it comes to grooming, every type of guy needs to focus on his lifestyle needs, such as traveling, fitness, office time, and protection from the elements of nature. Planning your gifts early gives you plenty of time to surprise your dad with something thoughtful. After all, shopping for the right gift can be challenging. You don't want to be too sentimental, but it should have that personal touch.
That's why we've been searching high and low for men's grooming gifts that appeal to every type of dad. Whatever your dad's into, we've got you covered.
Happy Father's Day 2023!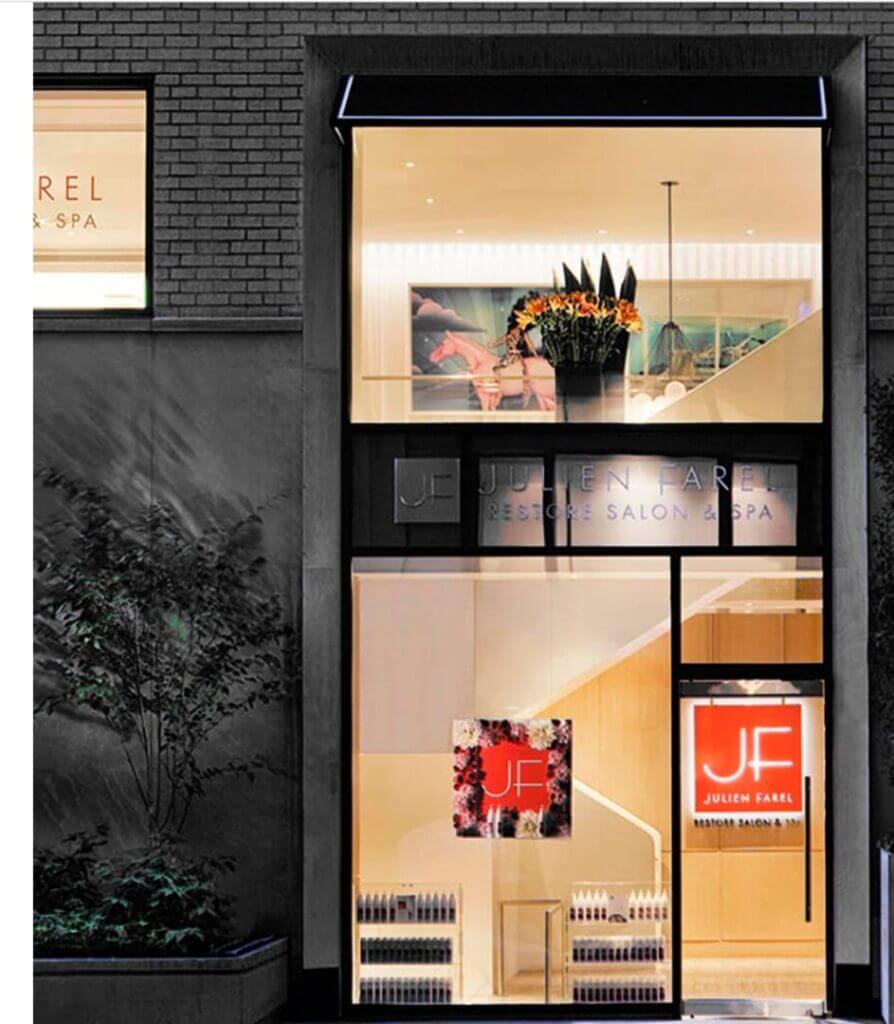 Julien Farel Power Hour Package
New York City's Julien Farel Restore Salon & Spa introduces a top new service for men on the go–a 45-minute luxury grooming "power hour" that includes a haircut, manicure and pedicure, done with maximum speed and efficiency by three technicians simultaneously.  This makes the perfect Father's Day gift. Pricing starts at $340 for all three services
Stetson Original Personal Care, launching on June 1st available for purchase at ScentBeauty.com, Stetson.com, JC Penney, Amazon, Hannaford, The U.S. Military, and Boscovs. Even Father's deserve some self-care. Stetson Original Personal Care is the staple everyone needs, with notes of citrus, vetiver, cedar, musk, honey, and tonka bean. The line includes hair and body wash, body spray, facial wash, and face and beard moisturizer making it the perfect gift. ($5.99-$7.99 MSRP)
VITA-C-SERUM
Vita-C-Serum is an anti-aging solution that evens out pigmentation and improves skin texture, color, and tone. With a high concentration of Vitamin C, it's the perfect gift for Father's Day, helping to revitalize and moisturize the skin while promoting skin cell renewal and neutralizing harmful free radicals. $85
Whether you're going on a night in the town or a night on the sofa, a cleaning shower is a must. The Casamera scrubber is an absolute lathering machine that will get you clean as a whistle in no time. It helps rid your skin of deep dirt and impurities, all while staying 100% biodegradable.
"Double-sided, charcoal-infused, 100% natural, and an absolute lathering machine!" $18
FrancisKurkdjian.com
In the light of a pure sky rising over the city ascends the elegant silhouette of 724. Urban landscapes and their surrounding architecture overtly influenced the graphic aesthetic of this musky floral eau de parfum. Luminous, vibrant and comfortably addictive, 724 invites you to feel the city rhythm. In the top notes, a fresh, urban accord is perceived. It is the sensation of clean, energizing freshness, formed of bergamot from Italy and the verticality of aldehydes with sophisticated, slightly metallic, effervescent facets. At the heart of this fragrance lies an airy aura conveyed by a bouquet of flowers structured by jasmine absolute from Egypt, sweet pea and mock orange. In the base notes, this universe of whiteness surrenders to an enveloping, comforting sensation thanks to a sandalwood and white musk accord. Maison Francis Kurkdjian -724 Eau de parfum. Price: $275.00 (70ML)
Brightening & Dark Spot Face Serum
Not all Fathers care to have an expensive skincare routine, so NĀELI Naturals created a cost-efficient and effective product that corrects dark circles under the eyes and hyperpigmentation on the face for any dad that is always on the move but still wants to look dapper. Price: $18.98
GO247's Grooming Cream is a unique, well-rounded grooming cream with a lightweight formula that delivers a light hold and natural finish, keeping Dad's style looking and feeling effortless. It also fights frizz and adds texture and definition. This easy-to-use styling cream is a must-have in every man's grooming routine. Price in USD $20.50
The Ritual Tokyo Mist Handwash
TOKYO MIST
With a base of Santal, Oud Wood, and Musk this hand soap is the perfect gift for Father's Day. The vegan, cruelty-free hand soap will leave you smelling fresh, clean, and manly AF! $35.00
Six bell pepper specials all day chef! Lime blossom Peartini zhuzhed with nutmeg! Our 2-top VIP just arrived in a pea green coupe! eau de parfum is further amplified by amber, enhanced by the natural elegance of pink pepper. Distinguished and addictive, Layton's character is further carried by vanilla and precious woods, which develop through an intriguing note of caramelized coffee. Top Notes: Apple, Bergamot, Lavender. $280
King C. Gillette Beard Trimmer
The King C. Gillette cordless beard trimmer is designed to achieve your perfect look so you can feel and look your best every day. The trimmer comes with three interchangeable comb attachments for all beard styles. Also features long-lasting sharp blades and washable head and combs for easy cleaning under running water. A rechargeable battery where 1 full charge of 10 hours provides 50 minutes of trimming with no performance loss. Allowing any man to master your facial hair style at home. King C. Gillette Beard Trimmer $35
La Chambre cologne concentrée is the perfect clean, milky fragrance that will stand out this Father's day. It aims to capture the Scandinavian high forest, a unique experience! The scent includes notes of pink pepper and lavandin contrasted by osmanthus, cardamom and oakmoss, a part of the oriental spicy olfactive family high in natural concentration. Price in USD $232
A seductive new fragrance in the Polo Red Family – crafted with a mix of rich, natural woods, ginger, and aromatic sage, leaving a lasting impression of warm sensuality and pure sophistication. Top notes include ginger oil, red grapefruit oil, and cranberry accord. ($128/4.20Z) –
's oceans Notes: Blue Eucalyptus, Golden Amber, Madagascar Vanilla, Cedarwood. Price $37
Notes: Jasmine, Violet, Geranium. Base Notes: Vanilla, Pepper, Guaiac Wood, Patchouli. $350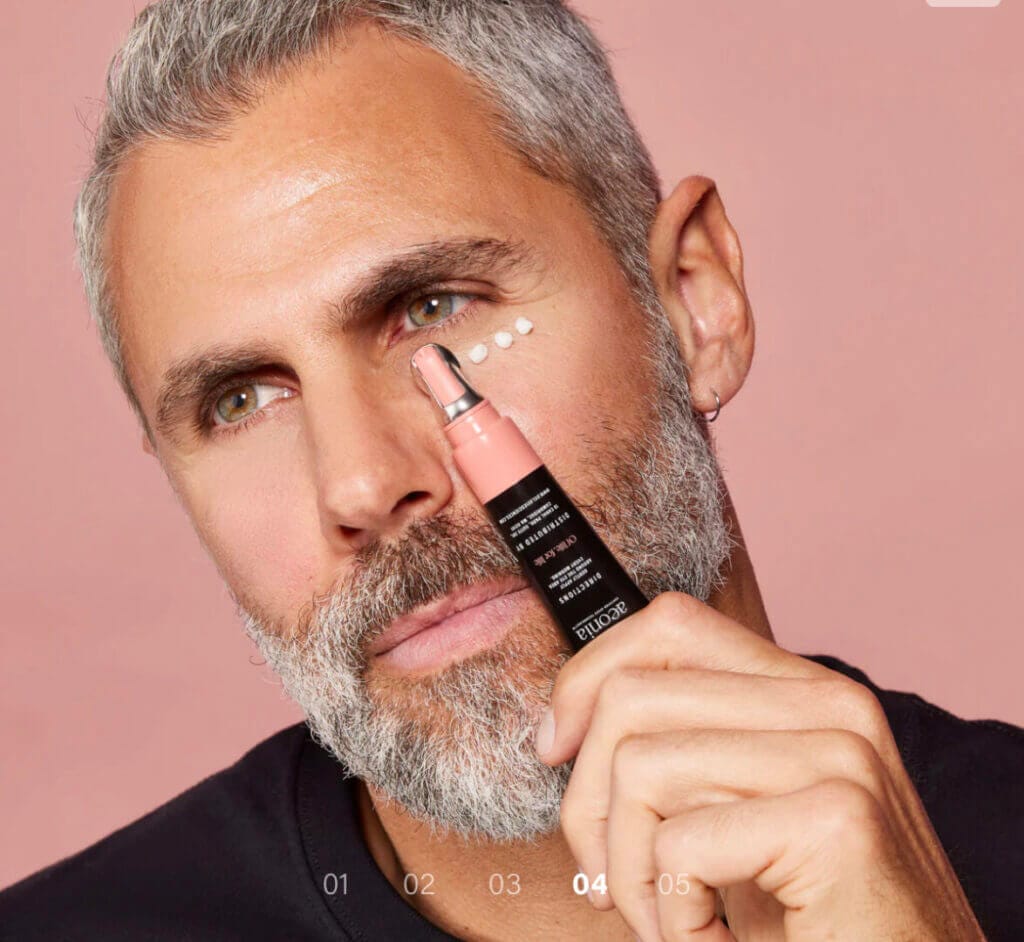 Delavie Sciences Aeonia Eye Refresh
The ultimate gift for the father who likes to get pampered, the Aeonia Eye Refresh reduces puffiness, under-eye bags, fine lines, and dark spots in the eye area. Developed using Space Certified Technology™️, Delavie Sciences' age-defying eye cream is formulated with Bacillus Lysate, an out-of-this-world ingredient clinically shown to help restore moisture to the skin and regulate visible signs of aging. $75
Noble Oud Spirits – A kingly scent inspired by intrepid travels to distant lands. Vibrant nuances of Calabrian bergamot, golden amber and ripe grapefruit open up the fragrance, followed by bright lemon rind, clove leaf, and smoked oud. The bottom is rounded out with rosewood, vanilla flower and musk for a complex, masculine fragrance. SRP $86
THE FACEkit
Your dad needs better skincare too! The Facekit is what every man needs to complete their entire skincare routine. The Facekit contains our three core products: The Classic Daily Facial Cleanser, The Classic Shave Cream, and The Classic Daily Facial Moisturizer. $120
The brand's master scent designer crafted an iconic scent that celebrates the contrast between warmth and spice with notes of bright Citrus, American Cedarwood, and warm Leather. It's the kind of scent that works just as well for a morning meeting as it does for a night out on the town.
The best part, this cologne comes in a sleek, matte black glass bottle with a reusable pump for maximum sustainability and it's made in the USA, so you can feel good about your purchase while giving a great gift.
THE DOVE MEN+CARE ADVANCED CARE DRY REPAIR FACE +BODY WASH
Dove Men+Care Advanced Care Dry Repair Face + Body Wash One in two U.S. men experience skincare problems. Yet, when they try to find answers to these problems, they have a tough time finding the right product. To bridge the gap, Dove Men+Care launched the Dove Men+Care Advanced Care Face + Body Cleansing range to help solve men's top skin concerns—beginning in the shower. The Advanced Care Face + Body Cleansing range is a first-of-its-kind innovation – one that works with your skin to help naturally repair the skin barrier, rather than just cleanse like other products. Formulated with triple-action moisturizers that activate in the shower and infused with ingredients like aloe extract, this groundbreaking range elevates the shower into a skincare moment.
Black Anise The scent of Black Anise is a dark and sultry natural perfume that breaks category conventions. It is quite simply, not what you would expect. Darker, moodier and smokier than what many would typically associate with the botanical reputation of a natural perfumery, Abel's newest eau de parfum, Black Anise, has been created to challenge expectations. $85 USD
MICROTOUCH TITANIUM MAX
Microtouch offers high-quality, affordable products that provide a convenient, simple and desirable grooming experience that dad will be sure to love! The all new Titanium Max, micro-precision trimmer has an ultra-thin head with a perfectly-angled, side-mounted blades, that goes beyond where clippers and scissors can. Now, with micro-oscillating German stainless steel blades, bonded with Titanium, the MicroTouch® Titanium® Max finishes your groom like nothing else can. $14.99
Drakkar Intense by Guy Laroche
It can sometimes be hard to find the perfect gift for father's day, give the gift of a signature scent that has nostalgic 90s roots made for the modern man. Price in USD. 50ml/ 1.7Oz | $28 USD
100 ml/ 3.4Oz | $38 USD
ALL-OVER HAND AND BODY WASH
Stetson Original Hair & Body Wash.This heavy duty luxurious body washes deeply from head to toe with the essence of rugged independence; citrus and sage. $6.99
Van Der Hagen Safety Razor Kit
This Earth Month and beyond, ditch the disposable razor and reach for resuable! This one is made with solid brass and then chrome plated. The compact handle is shorter than most razors and ideally weighted and balanced, giving you a better grip and more control when trimming your whiskers. The razor comes in a specially designed sliding box and includes five (5) Van Der Hagen double edge blades. Van Der Hagen blades are ice tempered stainless steel and include a proprietary coating that minimizes nicks and cuts, giving you the shave of your life. $24.99!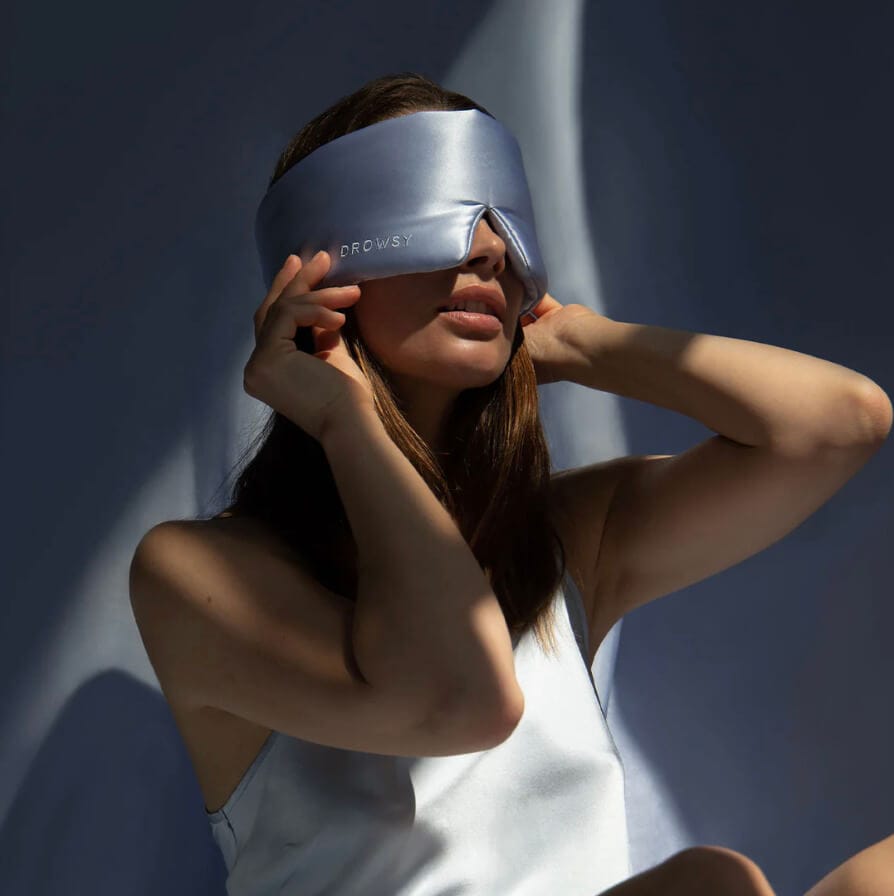 Give Dad the gift he really wants this Fathers' Day: good sleep! Featuring a fully adjustable head strap, Drowsy's 100% Silk Sleep masks are the perfect sleep remedy.
AFRICAN LEATHER
The composition of MEMO Paris African Leather is the embodiment of delicacy, aristocracy and sophistication, making for the perfect Father's Day gift. $310
Product: Rinse Free Refresh Foam – available on BeardGuyz.com for $10.49 The innovative waterless beard wash contains a proprietary technology that refreshes and cleanses the beard while removing trapped odors from throughout the day, without the need for water! Formulated with biotin and collagen, it volumizes beard hair for a fuller look and helps maintain hair growth. This first ever rinse-free beard cleanser saves you time, is perfect for on the go, and is a more sustainable option.
MCM's first fragrance for men is a mix of ginger, lavender, woods, and vetiver. It is a modern take on the essence of freedom and a perfect scent for creating new memories this Father's Day. $90
GUESS UOMO Acqua combines Cardamom, Lemon, Sage, and Sandalwood to create a scent that is fresh and adventurous. Inspired by the Mediterranean Sea, this is a fragrance a father can wear all summer long! $72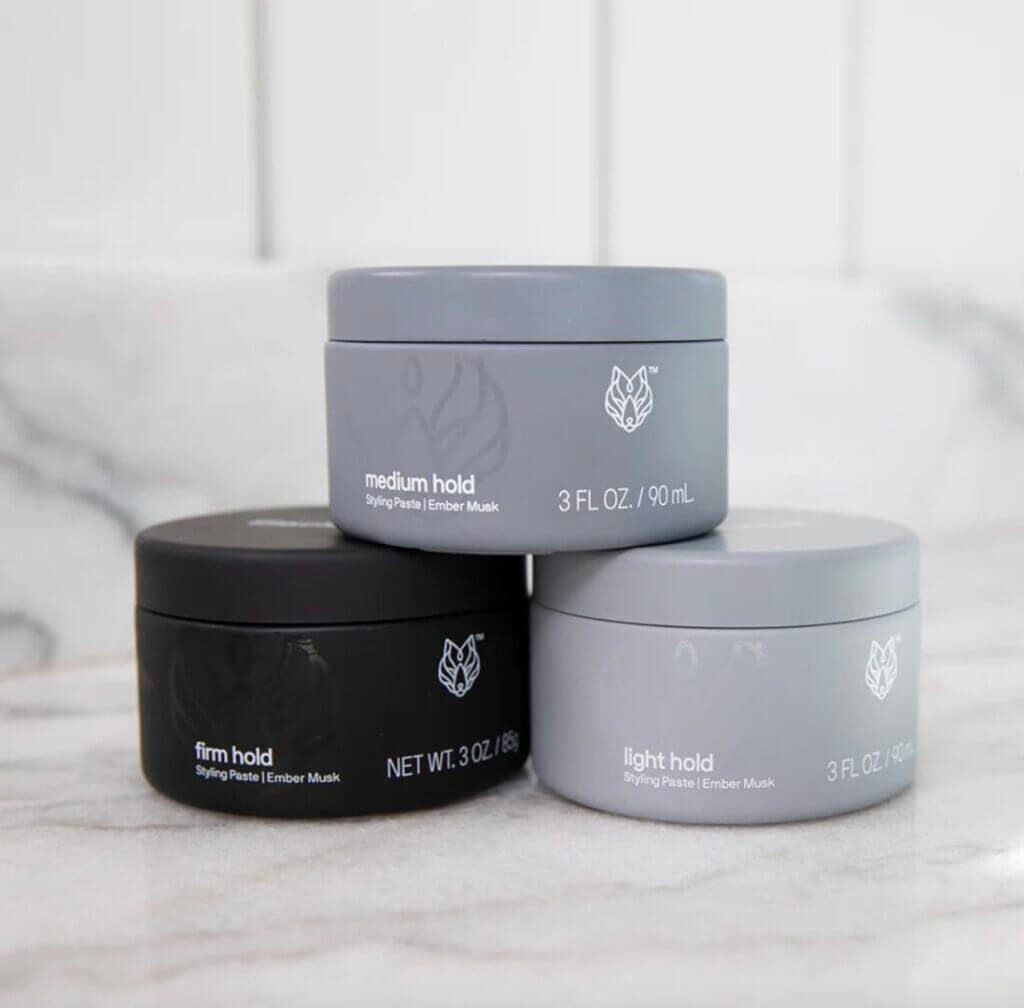 Help dad slick his hair back in style with Black Wolf's all new styling product range. Whether you got long hair, short hair, thick hair, thin hair, curly hair, straight hair, Black Wolf's got a hold for you. We have made the process of buying a hair styling product as simple as possible, just choose light medium or firm hold and you will be all set! $22
Swing for the fences with this heavy-hitter – Deep Cleansing Body Wash; Exfoliating Soap; Body Spray; and Fragrance in matching scents, plus Facial Hydrator. Whatever your day has in store, every dad is guaranteed to score. $79
What does dad want this Father's Day? Not extra hair on his chest, but possibly on his head. Prevent male and female pattern hair loss and encourage hair regrowth with Musely's prescription hair loss treatments, delivered straight to your door. $90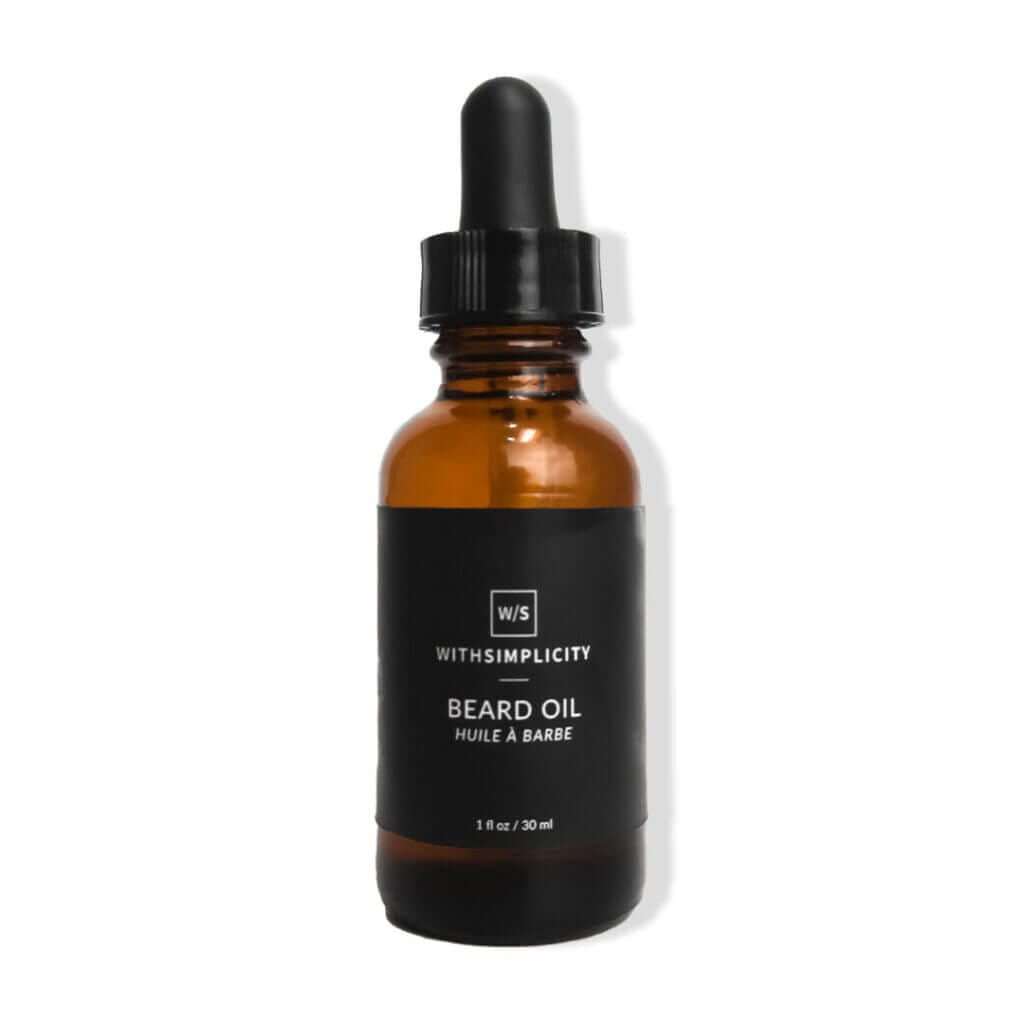 Keep dad's beard in tip-top condition with our blend of 100% natural ingredients that add nourishment, smooth out rough texture, and promote healthy beard growth. $18
With rich notes of bourbon & toasted oak, inspired by the essence of New Orleans, this luxury candle is the perfect addition to any man cave or office. Featuring a 50-hour burn time, Aerangis creates candles that are safe for both people and the planet. $38/78
The Facial Cleanser by Skinmedica
It is a great product for cleansing, as well as the Oxygen Infusion Wash, a multi-tasking cleanser with slow releasing AHAs and an infusion of oxygen to purify and refresh.
Solo Hydrating Defense for Men
This is an all-in-one product for men. It is used for the prevention of signs of aging in male skin as a result of environmental stressors, and supports heavier-looking skin. This is the most scientifically advanced antioxidant protection designed to address UV radiation, blue light and pollution induced oxidative stress. This serum is hydrating, calming, and lightweight for a once daily use in the morning after cleansing. The moisturizer is formulated in the cream so no need for additional moisturizer.
Essential Defense Mineral Shield
Essential Defense Mineral Shield by SkinMedica protects against UVA and UVB rays, reducing your risk of skin cancer as well as preventing premature aging. Another great sunscreen is the Sunbetter Sheer sunscreen lotion SPF, SPF 70. It is 100% mineral, 80 minute water resistant, and oil free. The benefits include antioxidant free radical defense, skin soothing, skin hydrating, skin barrier support, skin conditioning, and gives men a nice hydrated glow.
Uppercut Deluxe Styling Powder & Grooming Kit contains everything you need to keep your look on point. This kit includes simple, easy-to-use grooming must-haves that should be in every guy's wash bag – a tin of the brand's fan-favorite Styling Powder, Strength & Restore Shampoo and Conditioner, a trusty CB11 Rake Comb, and of course, the Wash Bag! Price in USD: $60
Help the important men in your life reach a healthy lifestyle + healthy heart with their wide range of delicious gummies. Rated as the No. 1 Turmeric supplement brand in the US, it is the most trusted brand to achieve ultra-high absorption and overall wellbeing, backed by brand ambassador Tony Hawk. Price in USD: $19.99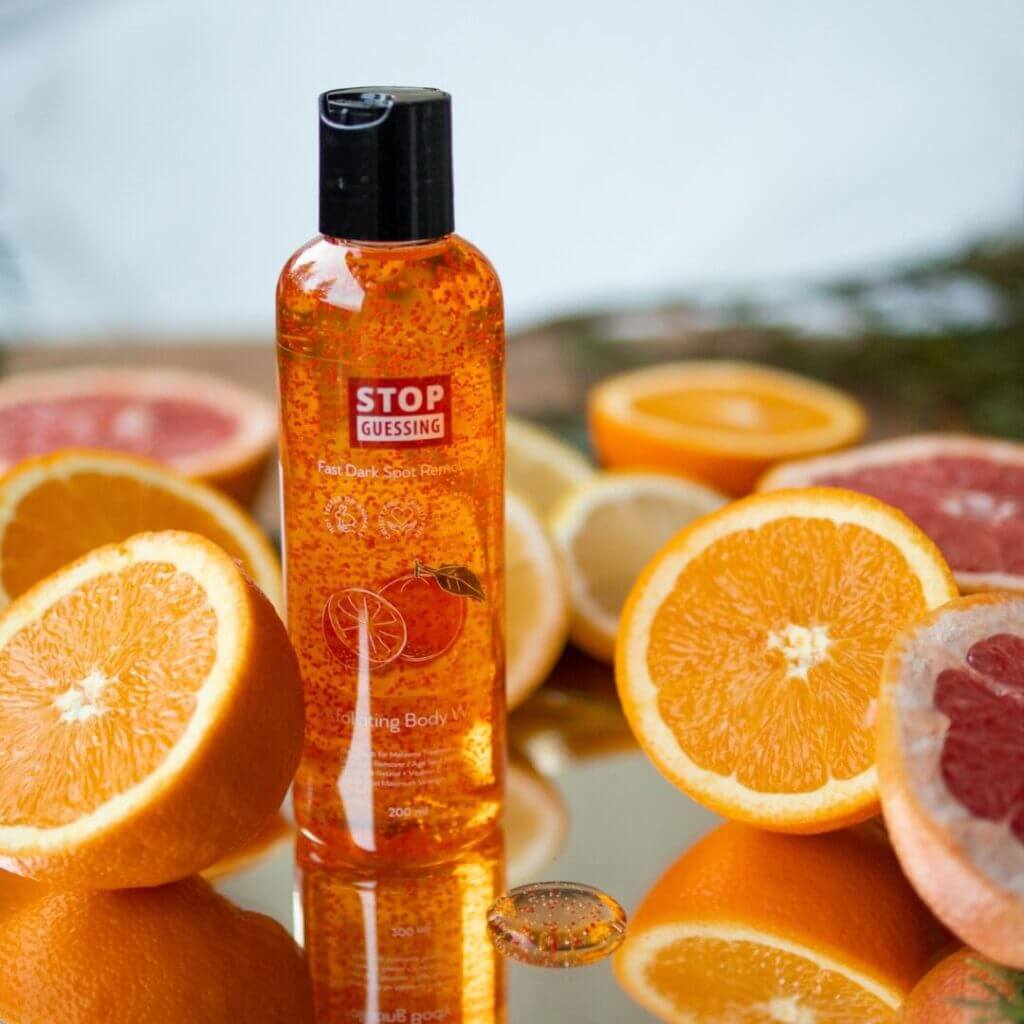 Help dad fade sun damage + dark spots with this masculine Dark Spot Remover aimed to dim dark spots, fade blotches, neutralize skin discoloration and avoid the formation of excess melanin. Price in USD: $44
Dad will appreciate this durable, luxurious cologne Atomizer! It is the easiest and most elegant way to take fragrance on the go. Fill TRAVALO directly from your standard-size perfume/cologne bottle, and in just seconds, you have a leak-proof way to take your favorite fragrance with you. Perfect for traveling, and to keep in your gym bag or office. The Milano style is covered in vegan leather and polished metal. Feel confident with TRAVALO's 100% leak-proof design that has been pressure-tested on more than 100 flights. No messy spills plus TSA-approved for carry-on luggage makes for hassle-free traveling with TRAVALO. Shop on Amazon or YOUZEY Retail (ShareASale Affiliate) Price: TRAVALO Milano $40
Book of Good Grooming Gift Set Volume 9
Cleverly disguised as a gentlemen's book of good grooming, this volume pays homage to the Prohibition-era trend of stashing booze or valuables away in one's library. The all-in-one, luxury Man Made Wash does the work of three products and the spritzer is perfect for the fragrance obsessed."
Even wispy, frizzy or over-processed strands come out looking gleaming, bouncy and renewed. Includes step-by-step usage instructions and pro-tips for optimal results.  Suitable for all hair types. 
Image: courtesy of Philip B
RUSSIAN AMBER COLLECTION DISCOVERY KIT
Give the gift of great hair this Father's Day with Philip B's Discovery Kit that features a trio of pre-cleansing, cleansing and conditioning heroes. Price in USD – $98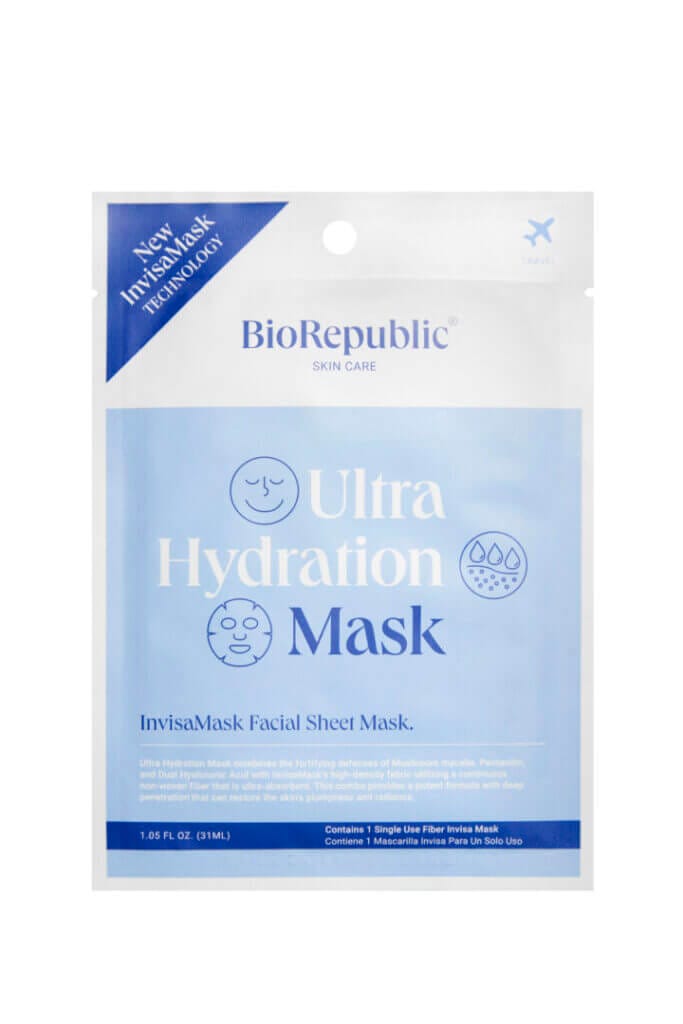 Ultra Hydration Mask combines the fortifying defenses of Mushroom mycelia, Pentavitin, and Dual Hyaluronic Acid with InvisaMask's high-density fabric utilizing a continuous non-woven fiber that is ultra-absorbent. This combo provides a potent formula with deep penetration that can restore the skin's plumpness and radiance. Image: courtesy of BioRepublic
Exclusive from Japan, the advanced non-porous continuous filament, its an advanced high-density fabric with ultra-long fiber is ultra absorbent, ultra-effective in penetration, and ultra-well-fitted to the contour of the face, which instantly paves the way for perfect skin. Price in USD – $6.50
Skinbetter Solo Hydrating Defense
Dr. Candice Stewart, DNP of Stella Capri Wellness recommends this all-in-one product for men. It is used for the prevention of signs of aging in male skin as a result of environmental stressors, along with support for healthier-looking skin. This is the most scientifically advanced antioxidant protection designed to address UV radiation, blue light and pollution-induced oxidative stress. This serum is hydrating, calming, and lightweight for a once-daily use in the morning after cleansing. The product is formulated in the cream so no need for additional moisturizer. Cost: $165

Alma TED is a revolutionary new scalp and hair growth treatment. This device provides a non-invasive non-traumatic option, helping address hair loss concerns bringing with it benefits that can't be achieved with other in-office hair growth treatments and procedures. "This cutting-edge technology is a game changer in the world of wellness," said Dr. Candice Stewart, DNP, owner of Stella Capri Wellness. "Our combination of advanced technology and healing practices allows us to create an exceptional experience for our clients, helping them improve their overall scalp health and hair growth." A new study shows that nine in 10 young adults are worried about potential hair loss and thinning with age. By age 35, about 40% of men will experience visible signs of hair loss in the United States. The Alma TED, a non-invasive treatment, innovatively combines the power of ultrasound technology and a TED+ Hair Care Formula to produce new hair, rejuvenate the scalp and improve follicular strength. This treatment is a quick 20-25 minute painless service that uses ultrasound and pressure to create noticeable results. Alma TED is perfect for those suffering from hair loss or those wanting to improve their hair's overall thickness and appearance. So far we have seen increased hair growth in 100% of our patients. Cost: $3,000 for treatment of 3, which includes a month's worth of hair care product.
DermaCrush Medical Aesthetics president and medical director Marie Baker FNP-C recommends this uniquely formulated skin product as a gift for dads this Father's Day; specifically designed to address multiple concerns related to the eye area, including eyelid hooding and droopiness; perfect for a tired parent or someone who works hard. It takes into consideration the skin's Dermal-Epidermal Junction (DEJ), which is a critical factor in skin aging, and incorporates DEJ-targeting ingredients to provide optimal results. Clinically proven to effectively reduce the visible signs of aging around the entire eye area, including eyelid drooping, under-eye crepiness, fine lines in the crow's feet area, and loss of elasticity, this product delivers comprehensive benefits. Price: $118 USD, 0.5 fl. Oz.