The New Rules of Sustainability
When speaking of sustainable apparel and related industries, many brands are exploring new ways of reaching consumers to formulate their eco-friendly strategies. Pent-up consumer demand has created new opportunities for brands and manufacturers alike. Nonetheless, the big challenge is establishing quality datasets to keep on file for reference. These datasets impact the material- depending on where and how it is produced. Overall, the shift towards uniform standards is helpful. But the challenge for brands will be how to sustain it.
Last week, In Italy, I had the privilege of touring an apparel factory whose aim is to lower its carbon emissions. Detailing moments of my day, along with researching the greenwashed modifications in the manufacturing process, I couldn't help but wonder how clean the manufacturing process would be. Upon reviewing the events' supply chain, I was pleasantly surprised to learn how the next generation of eco-friendly business strategies can't be built simply on industry claims. On the contrary, an independent third party often reviews it to ensure information remains up-to-date and relevant.
Dsquared2 is launching the second season of its ONE-LIFE ONE PLANET capsule collection. Dsquared2 is dedicated to finding ways to reduce environmental impact. The brand continues to explore solutions to reduce its environmental impact. And it is not just apparel we are talking about here; Dsquared2 extended the strategy to its corporate culture. Since February 2022, several company departments have undergone an educational program aimed at defining the significance of sustainability and structuring solid guidelines for the next steps in the future. The move reflects an increasingly global debate over how greenwashing practices should be measured and marketed.
"From a creative standpoint, it is exciting to continue exploring new paths, to challenge each other, and take another step into the future," said Dean and Dan Caten.
Recently, a wide-ranging crackdown on greenwashing has focused on looking into fast-fashion brands such as H&M, Zara, and Uniqlo. The newly appointed eco-friendly czars are part of the Sustainable Apparel Coalition (SAC). The coalition pushed its member brands to publish ratings of their products' sustainability performance by 2025; the trade body framed it as a significant stride towards more credible and trusted communication on the eco-credentials of garments, a complex topic that has been accelerating in scope for years now. And they are about to double down on their investigation.
Sustainability is a complex topic covering many environmental and social issues. For Dsquared2, positive energy, curiosity, and enthusiasm for life distinguish the ONE-LIFE ONE PLANET FW22 collection. Technical outerwear and bags with utilitarian hooks and rugged outdoor boots shape the collection.
The collection includes high-octane vibrant shades of yellow and orange, balanced by the intensity of blue and teal green, blend, evoking a positive spirit and dynamism- typical of those who care about the planet's future. Yet, the eco-friendly topic is complex, but, once defined, the daily maintenance is not as complicated as fashion industry professionals. So long as brands can back up marketing claims and are presenting to consumers in an easy-teasy-to-understand, they should be in the clear.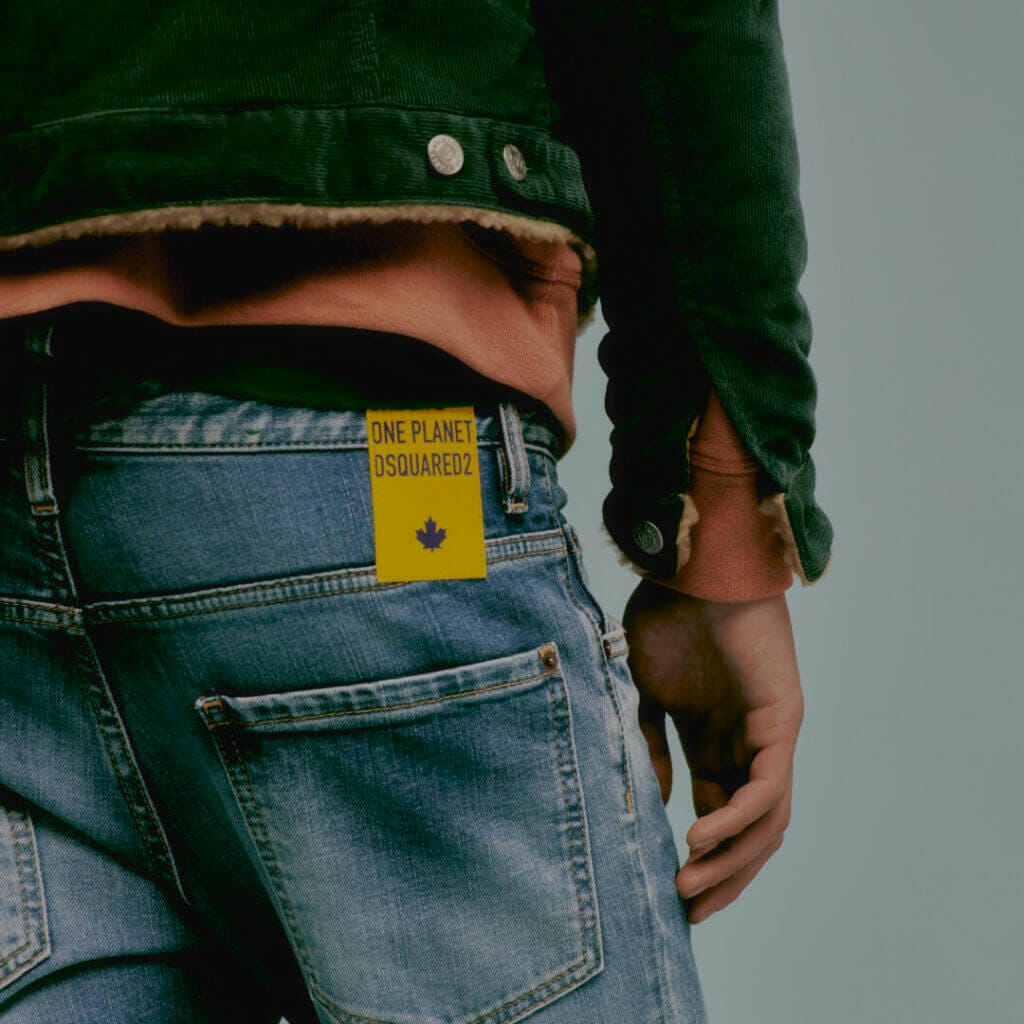 A message amplified by the One Life One Planet print appears in some of the products, turning the collection's name into a call to action. Measuring all of those is an ongoing challenge, and brands need to express to the customer that the being measured is clear and any gaps are also communicated. From pre-consumption recycled nylon to organic cotton or recycled cashmere, the materials sourced result from our effort to ease the product's environmental impact. A journey that is consistently evolving in terms of internal awareness and operations is now shared by several productions and commercial partners of the brand.
The products of the ONE LIFE ONE PLANET FW22 collection will drop in all the Dsquared2 stores, website, and selected WW retailers in October 2022 and will be available for purchase at https://www.dsquared2.com/us/.