Stylelujo.com aims to invite our readers to the menswear collections featured during the Fall/Winter 2023-24 collections.
Many boundaries, such as gender and corporate, remain fused by taking classic codes and interjecting modifications within men's pieces. And although a strong sense of rivalry underpinned many collections, combining to bring a heightened sense of self-expression was at the forefront of almost all the collections presented. In short, designers and brands alike have capitalized on taking advantage of being able to push boundaries. And although designers take the opportunity to explore and push the boundaries of menswear, it is best orchestrated with consumers in mind.
In menswear today, shapes are reduced to standard archetypes, inflated, shrunken, and just about everything else. What I find most intriguing in modern menswear is when key pieces are infused with tech and sustainable assets, a process that takes time and care to develop.
Burberry and creative director Daniel Lee, aim to recapture heritage by highlighting English menswear archetypes and reimagining them with poignant expressions -fit for the likes of modern man. Overall, the collections reflect brand motifs, fine tailoring, and outerwear. Drawing inspiration from Savile Row's rich heritage, Burberry combines traditional patterns creatively by combining heritage with modernity.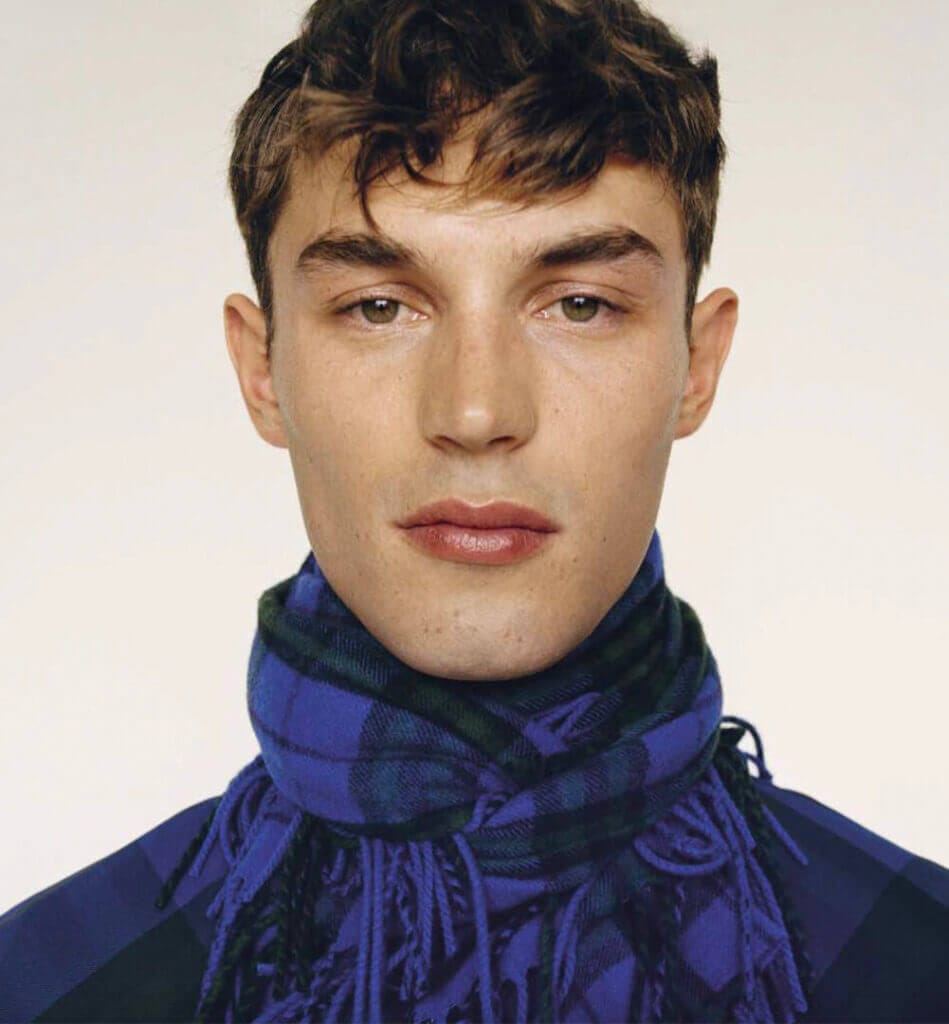 Burberry's fall collection features a diverse range of key pieces, such as trench coats, duffle coats, aviator jackets, bomber jackets, contemporary tracksuits, rugby jerseys, and even kilts. Side note: I predict the kilt will become more popular as the seasons progress. This season Burberry has succeeded in fusing functionality with classicism. For example, there are Individualized options equipped with zips and press studs, allowing the wearer to personalize the clothes for versatility and perfect fit. 
In addition to protection from cool and foul weather, a good scarf can also make a great impression – as an entrance and exit. A scarf can be severe, and it can be playful. Drawing upon inspiration from the brand's archives, Lee reimagines the famous check designs and makes a bold statement: The Happy Scarf scarf. The piece is crafted in Burberry Check cashmere, with stylish fringed edges along each side, making it a stellar piece to make an entrance.
In short, the focus remains on British wardrobe archetypes, cut closer to the body, British motifs, and the British outdoors.