Made In The USA:
Today, Made in America is worn as a badge of honor. It is an inherent stance of pure patriotism and glorified pride to its soulful core.
Overall, the fashion industry has had a long developmental journey that follows its progression to top-tier quality, being crafted right here in the USA. Decades ago, the inevitable shift would soon see the "homegrown" label turn into a decaying creative trademark.
Subsequently, the business side of the industry took a strong step forward (into play) and realistically, made a logical decision to move production overseas, where one could find more bang for one's buck. More to the point, offshore manufacturing grew in the areas of technical development and keeping manufacturing costs competitive.
But here's the catch; as offshore commercial companies began to thrive, the rapid development resulted in an overflow of mass-produced goods, many times neglecting the artisanal expertise. In a sense, the whirlwind of fashion had ripped off its badge of honor, succumbing to diminished quality and lower price points.
Fashion Transition:
By March of 2020, the pandemic crisis was causing global disruption in manufacturing and the general supply chain. In turn, the fashion industry had an important assessment to make as society was being forced to hibernate behind closed doors, naturally resulting in garments being swept to the back of the closet.
Fighting through this challenging situation, there was one promising thing that came to the forefront. Designers and brands alike reflected on the past and used that foundation to pivot into the future of the multibillion-dollar industry.
In short, the old adage of quality versus quantity not only made its presence known, but rather it was to be respected at a time of great despair in the world.
Craftsmanship In New York City:
Nestled in the bustling streets of NoHo, in New York City, you will find Ryan Ramelow in his cluttered workshop, greeting his clients with a contagious energy – as a creative genius with a captivating glow innately exhibits. Exiting the finance industry to pursue a career as a hatter, his leap of faith is surely paying off with top-quality custom-made hats now in high demand.
He is surely adamant about immersing his clients throughout his creative process for making an individualized and unique item from inception to fulfillment. "I like to think I'm providing as much of an experience for someone to express themselves through a custom piece as I am a product,"Ryan expresses. Predominantly made with premium quality beaver fur felt, Ryan preaches that, "The hats I make will last a lifetime. A person only needs to buy one." With the vast majority of his designs developed for the "bohemian-chic" demographic, they are easily spotted gliding down the streets of Greenwich village to a sea of party-goers at Gitano beach club in Tulum. "Self-expression, self-confidence and individuality" is Ryan's hope for one to embody when wearing his designs. "I think people always want to experience an opportunity to express who they are to the world, maybe especially in times of crisis," he continues with sincerity. "I always say I make 'pieces' not hats." He continues, "Wearable accessories are less for functionality but more to inspire confidence in oneself; and I believe there will always be a market for that concept."
The millinery industry has taken a dip over the last handful of decades after a hugely popular demand back in the 1920's. Middle-class men would sport derby and bowler hats and the upper-classes were alternatively known to be seen in top hats with dignified assurance. Fashion legend Bill Cunningham was one to take the stage to embark on his millinery career during the mid-19th century, an era where female socialites and celebrities alike were flaunting the accessory to a heightened degree of flamboyance, truly marking this time as the heyday of hats. Lapping up the luxury moments of its peak achievement, Bill shares in his memoir that, "The style cycle must always be a marriage of compromise between classic periods and creative periods. But fashion, like all art, mirrors the spirit of our times," proving the industry is a fleeting yet rotating cycle of style.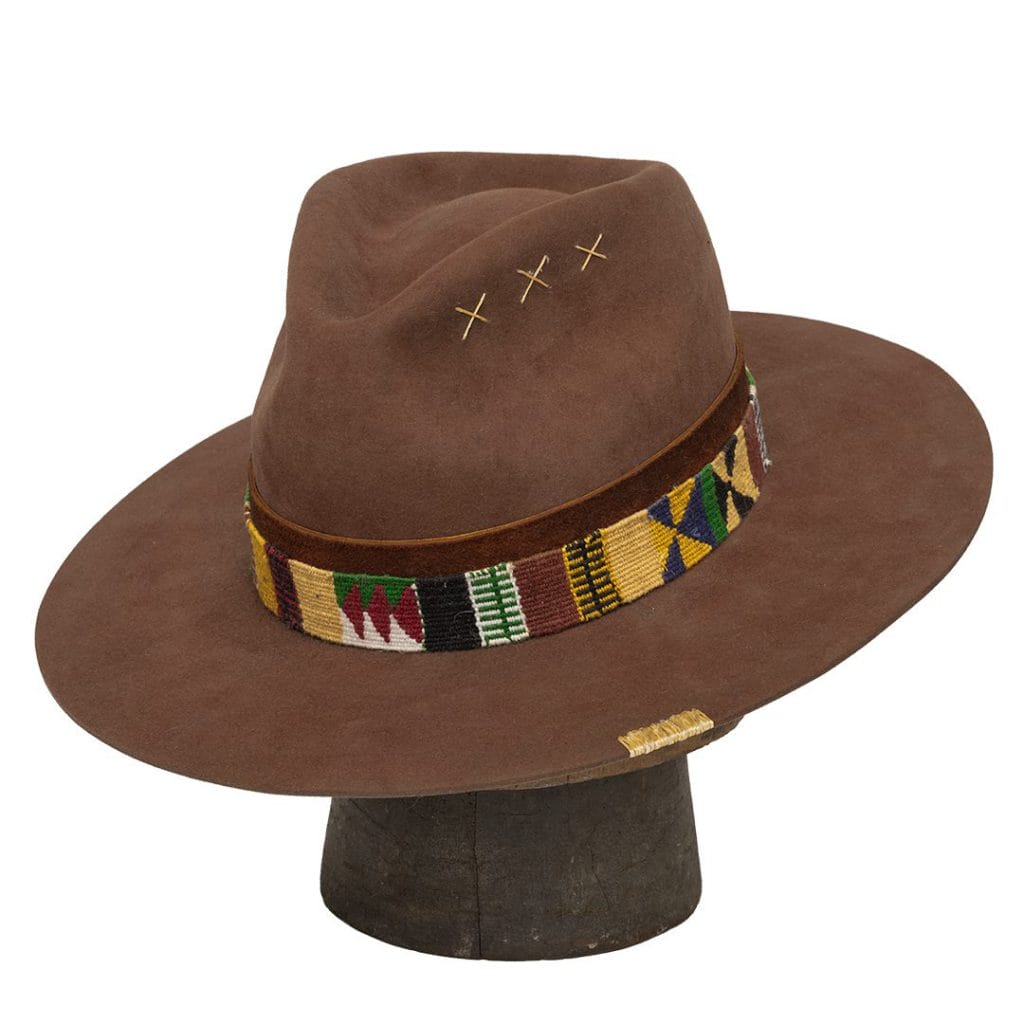 What's On The Horizon:
In a new era of design and creativity without boundaries or limitations, hats are the perfect example of an item that lost fame in the rapidly evolving world of fashion, and is now making a comeback on the social forefront. Launching into the second quarter of 2021, a year considered to be "the year of self-care," with the hope that social engagements will get back in full swing, wisely shopping for new additions to one's wardrobe will once again become a pressing concern. One can only hope the globe has learned a lesson over the past year, and that is to endorse the word sustainability. Moving forward with optimism and strength, there must now be a tasteful mindset to build our wardrobes with items that will last a lifetime, and Ryan Ramelow hats certainly fit that bill.