The COVID-19 pandemic has shifted consumer behavior, driving men towards comfortable, functional pieces and predictability away from suits and sports jackets, at a time when many were working from home. Simultaneously, people escaped confinement and isolation by exploring the great outdoors. The trend outdoors was the catalyst for modern advancements in textiles to fuse with high design and high function.
Berluti's Spring/Summer 2023 collection is an invitation to a multitude of summer escapades. This is territory equipped with a fluid and relaxed ready-to-wear, leather goods and footwear for Spring/Summer 2023, yet the Maison's legacy of bootmaking still shines through. Its artistry with fine leathers, patinas and colors was the guiding principle behind this collection of contemporary silhouettes imbued with classic elegance.
In 2023, Berluti positions itself as a benchmark of luxury in its most pure form by highlighting elegant functionality. The hybrid collection drifts between the boundaries of office-casual, utilitarian and exploration. It's been a signature that Berluti intends to build a strategy upon.
ILuxury menswear houses are beginning to assert themselves as key players in the fashion space. These brands were once footwear and accessory specialists, but in spring-summer 2023 they are coming into the spotlight. Feeling the pulse of Gen Z, which is helping to usher in a mens silhouette all together. Equally welcome is the fact that the menswear industry is finally waking up to the long overdue question of sustainability.
Throughout its succession of fabrics and accessories, the patterns, colors and textures serve to showcase a wardrobe that marries strong lines and formally cut tailoring with functional dimensions. Berluti is a destination for such consumers yearning to present themselves in a individualistic manner.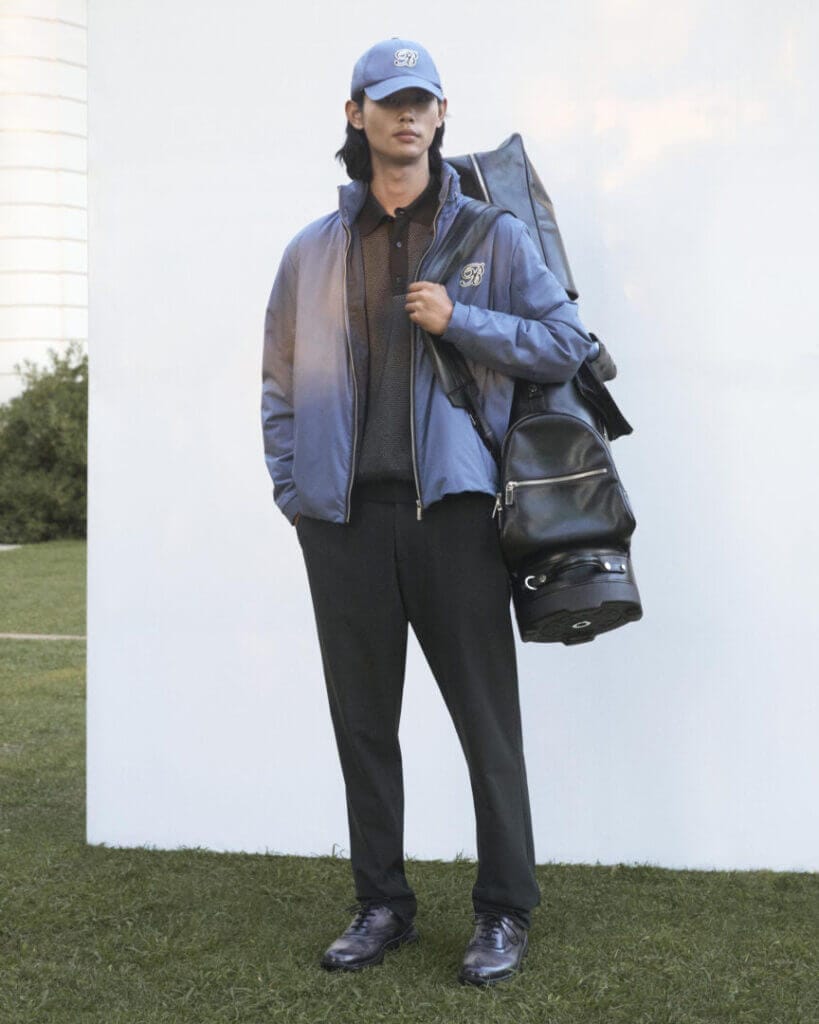 In other ways "new" collections aren't entirely new. The collection brings together a cosmopolitan mix of linen suits, double-faced cashmere blazers, tailored pants, straight Harrington-style bomber jackets, flying jackets and long sleeveless gilets. All the Berluti hallmarks are there – from the patinated finish and subtle use of the Scritto pattern under the pocket flaps, to the Un Jour zipper pulls and tab. The Scritto pattern is a perfect example of how the Maison's symbols are reinterpreted. Initially hand-calligraphed onto shoes and leather goods, it now features on a bomber jacket and a hooded jacket in nubuck leather. Woven or printed variations of Scritto appear on windcheaters, Safari jackets and knit polo shirts, while it is also embroidered on shirts.
Berluti is working in the realm of sustainability, a much-talked about term in the industry. Craftsmanship which showcases all the Maison's savoir-faire as a sustainable business.