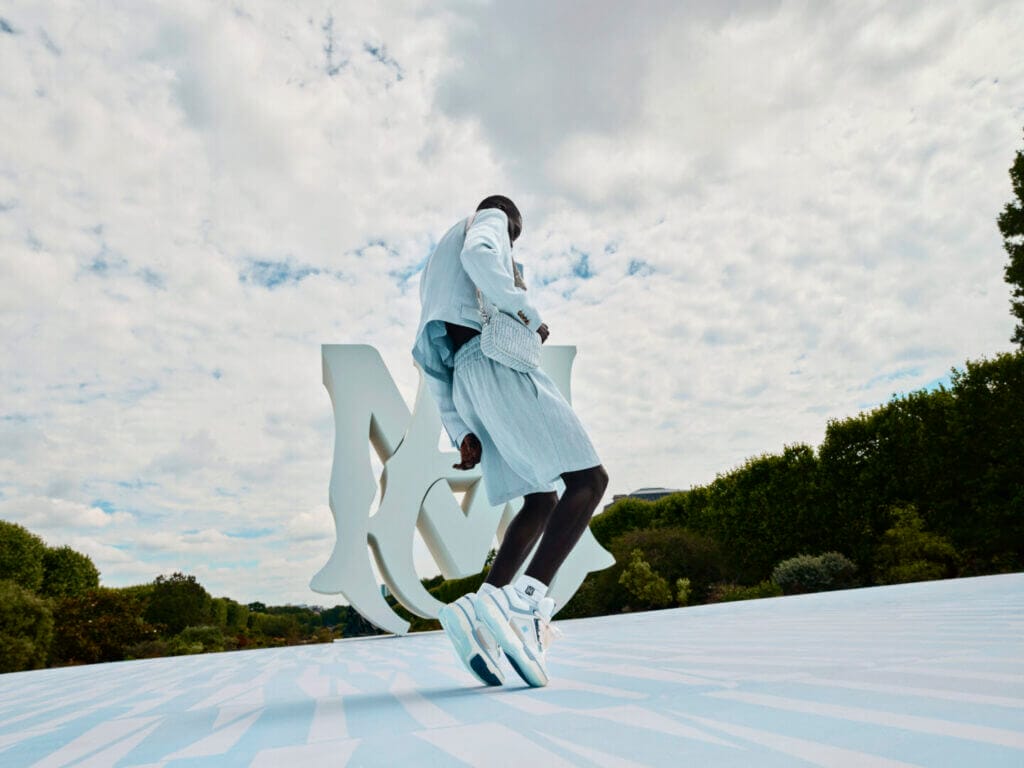 From European elegance to casual ease, AMIRI's Spring-Summer 23 collection highlights the limitless possibilities for Gen Z. The collection was inspired by the timeless narrative created for the new generation.
Amiri's return to the Paris menswear schedule propelled it straight to Style Lujo's list for the season. The show marked a moment of transition in Amiri's design identity and the founder's unparalleled code archive into a new distinct, exciting expression of modernity. 
Let's face it, in this volatile economy, fashion brands need to go global, and the best way to do that is through robust social media platforms. In viewing this collection, one can determine that the creative imagination is in full force to take on social media, and rightly so. Throughout menswear history, what has remained constant is that the best-dressed guys are the guys who put fresh style to action. And with Spring/Summer 2023 on the horizon, those guys have already started incorporating the main trends into their wardrobes. 
While the men's workplace might've largely ditched the traditional suits because they are no longer required to wear them, there is a newfound workplace sensibility apparent within this collection. Perhaps inspired by the recent surge in quality, eye-catching design tops paired with full trousers refreshed some of his most evocative designs in a collection that thrillingly returned to his longstanding preoccupation with California dreaming, including statement looks that are cinematically captured- geared towards the youth market.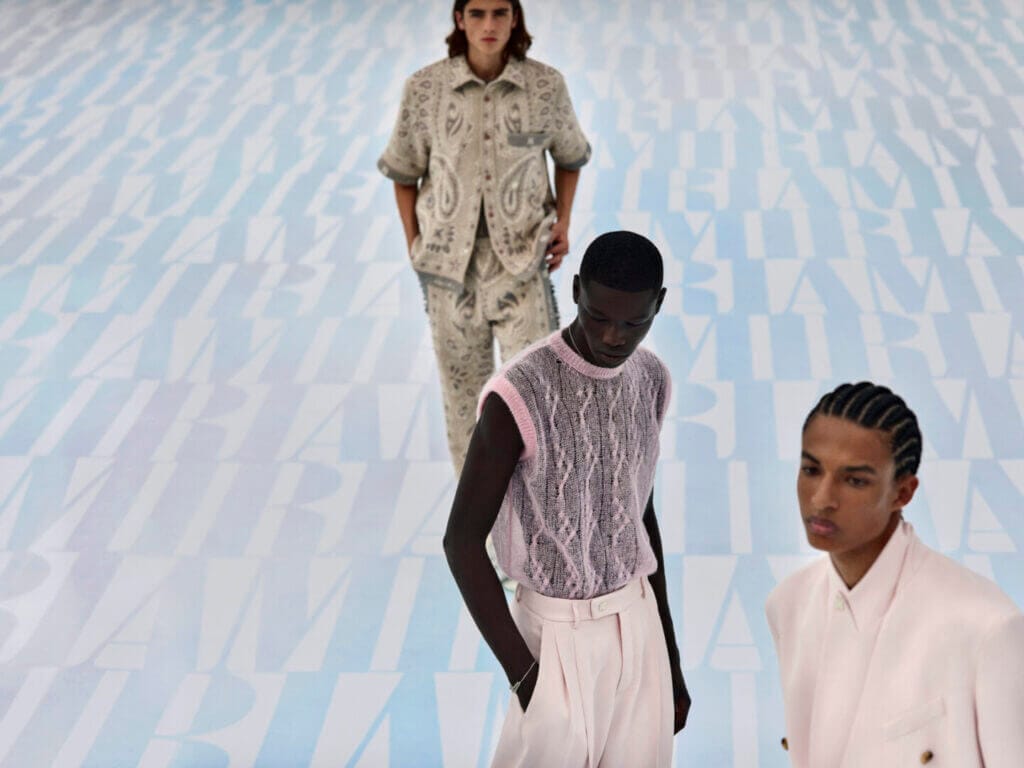 Elsewhere Amiri revealed romantic sophistication and went big on comfort and ease. Case in point: Amiri was all about loose fitting apparel while delivering statement pieces pushing for the same vibe. New tops were given a sexed-up edge through sheer and cropped offerings for fit and trim physiques. It's exciting that in terms of the renewed conversation about fashion's place within gender identity this season, this collection most certainly has relevance. 
Central to this season was the deconstruction of the elements of the classic, then used to make a wide array of garments, including baseball jackets with elements of that California sentiment. Similarly, they're new, calm, and speak to how we live today.
The collection is a significant achievement and testament to Amiri's belief in the transitioning menswear industry. Amiri's soul and California vibes aesthetic — spliced with new office-attire looks, giving a stronger sense of the modern style than you might imagine — continues to draw an enthusiastic congregation of spirits. And perhaps only Amiri could deliver a collection that majored on modesty with such an immodestly unconventional — and thus very him — approach.
Through AMIRI's artistic design, the personalities of 90s LA are transposed to today, blending European elegance with the casual ease of American sportswear. Tailoring is made weightless, reinvented to float with the grace of jersey, and baggy silhouettes draw a louche yet romantic sophistication. In the Californian heat, tie-dye compositions swirl across loose-knit cashmere as sun-aged wool embraces the distinctive feel of a vintage tee. Tapestry knits are hand-woven to resemble upcycled vintage blankets, and the season's Pegasus motif pulls fantasy into reality and vice-versa. The cast wears AMIRI's new MA-1, defined by a chunky rubber outsole, exaggerated tongue, upper and laces, and detailed star perforations. A bold ode to the 90's West Coast skate culture era, the sneaker silhouette embodies AMIRI's SS23 spirit of freedom, dreams, and elevation.